I stumbled across HSH interiors when I was searching some awesome bathroom photos in Pinterest. Once I clicked on their website, I kept seeing more & more pictures that I loved! The company is made up of 3 very talented women, all with different backgrounds & experiences. Together, they create exquisite spaces- all classic & modern, yet a bit bold with a hint of drama. I really like their work, so I thought I'd share a few of my favorite spaces from their portfolio.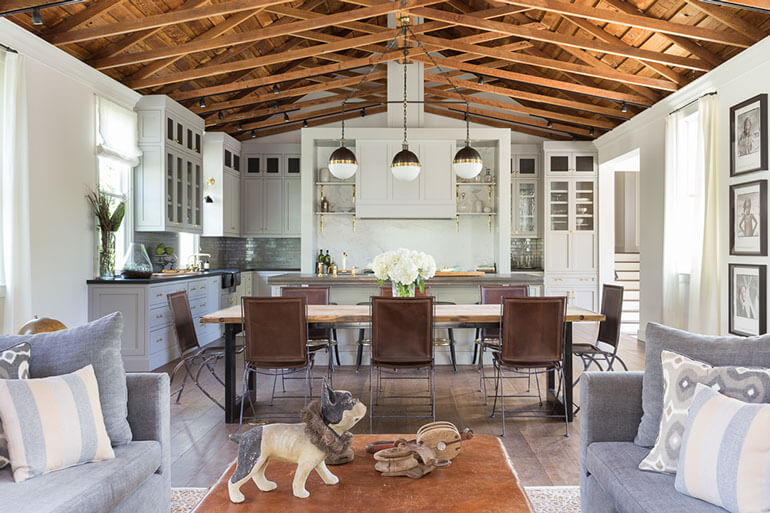 These beams! Ok they obviously had great bones to work with, but I love a lot here- the cabinets/hardware, the pendant lights (perfection!), the leather dining chairs- really brings in a rustic element. I also like how they chose for the media cabinets to match the kitchen ones, for a more cohesive look & some contrast.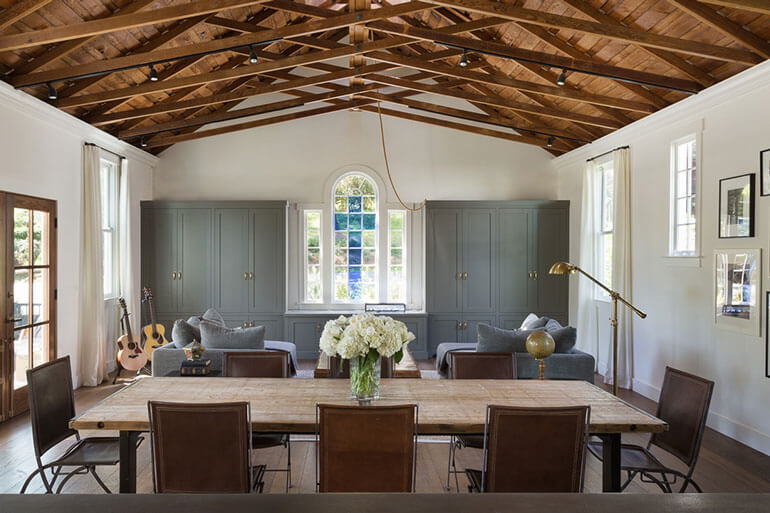 This bedroom is really simple but it's comfortable, cozy & clean. (I would have liked to seen a different piece above the bed- perhaps an oversized equestrian photo?)…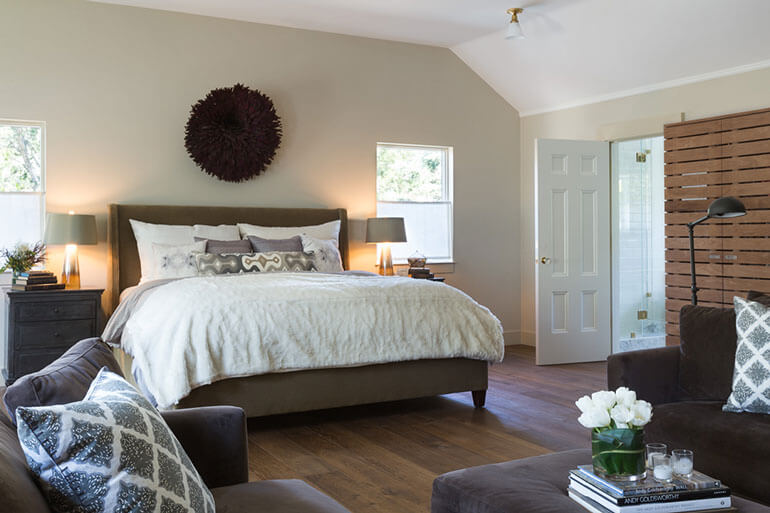 I am 99% loving the kitchen below. I think they really missed the mark here with this lighting (See amazing pendants in photo #1), but the rest of the kitchen is classic, beautiful & timeless…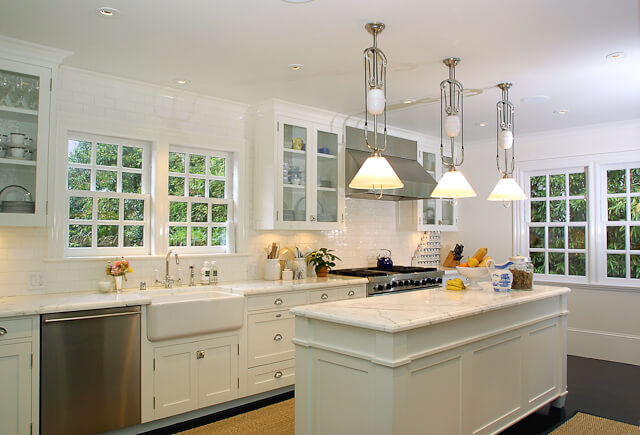 Now I am l-o-v-i-n-g this space, antlers & all. I love the dark ceiling and the huge island. Also, how amazing is this studded dining table? This is like an elegant mancave meets fabulously rustic mountain house.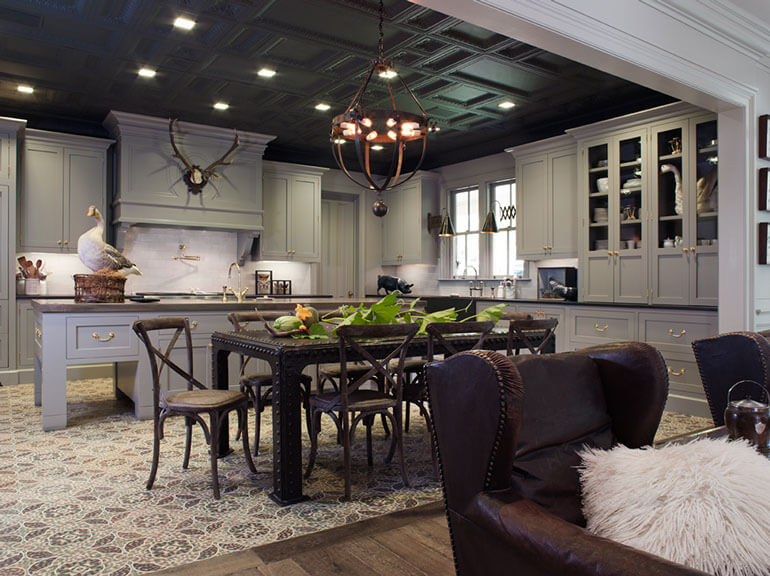 So much to adore in this bathroom. It truly encompasses all of my current obsessions- black walls, oversized round mirrors, black bathtubs & statement tile floors….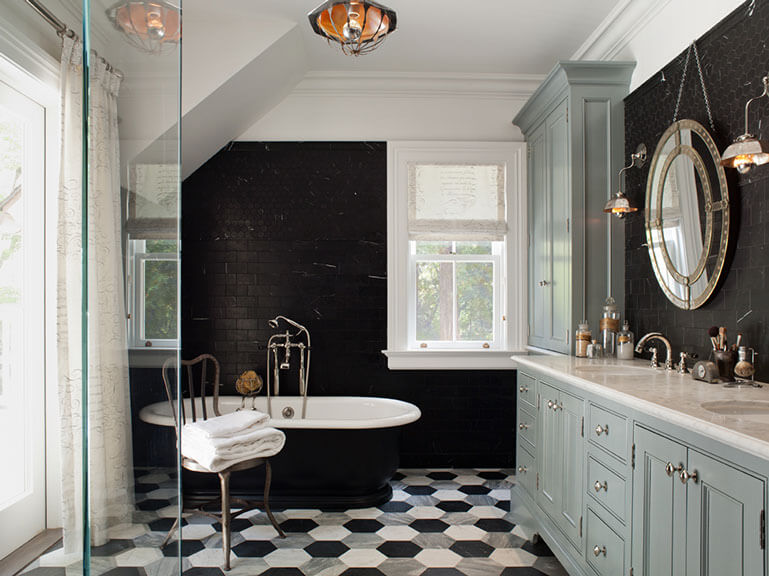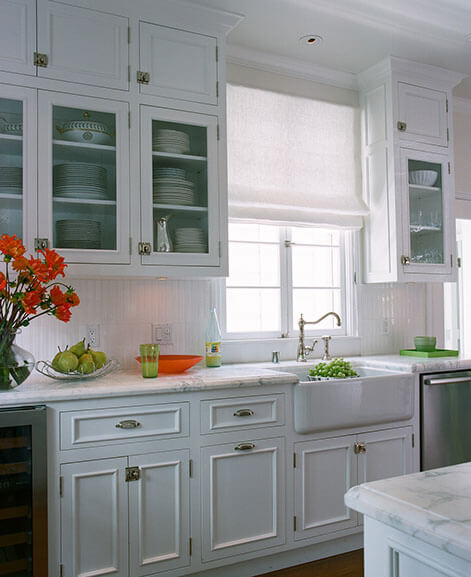 All pictures are via the HSH Interiors website.