Happy Friday y'all! Wow, after 1 week of travel, 4 flights and 3 packed work days, I am beat! However, I fly out first thing tomorrow morning for the long holiday weekend so I better stop complaining and get to unpacking, laundry, re-packing. What can I say, life is good!
Sometimes simple is better. Loving this calm dining space- especially the map artwork and the upholstered dining bench. Looks so inviting…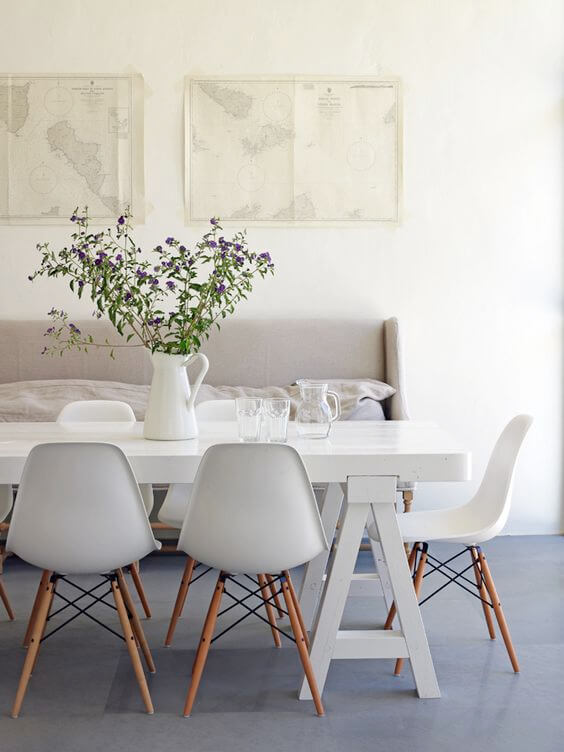 I mean. Where do I start? The light, the fireplace, the windows, the architectural detail on the ceiling, those adorable window seats.  I could just go on and on…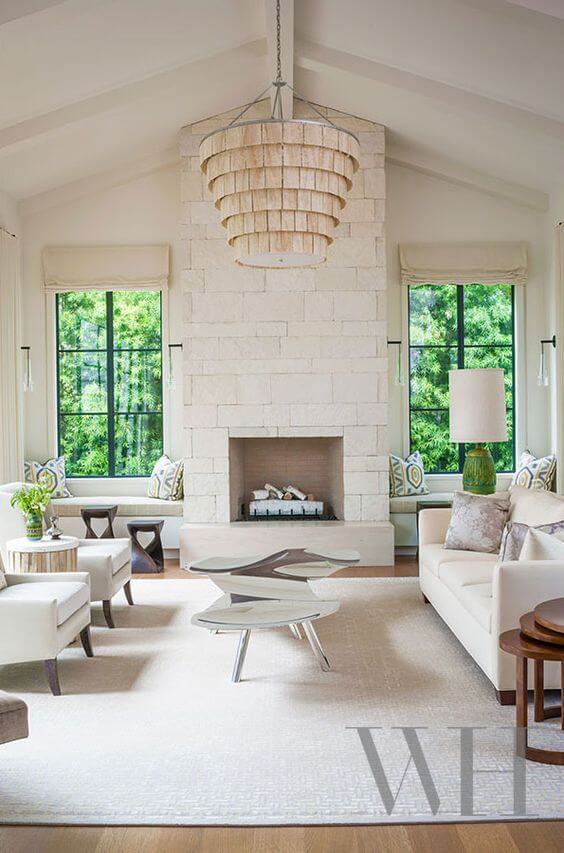 All white kitchen yet again…but love the fireplace stone detail! It really creates a more inviting, rustic feel versus a sterile feel (as some all white kitchens can have). Really great kitchen design…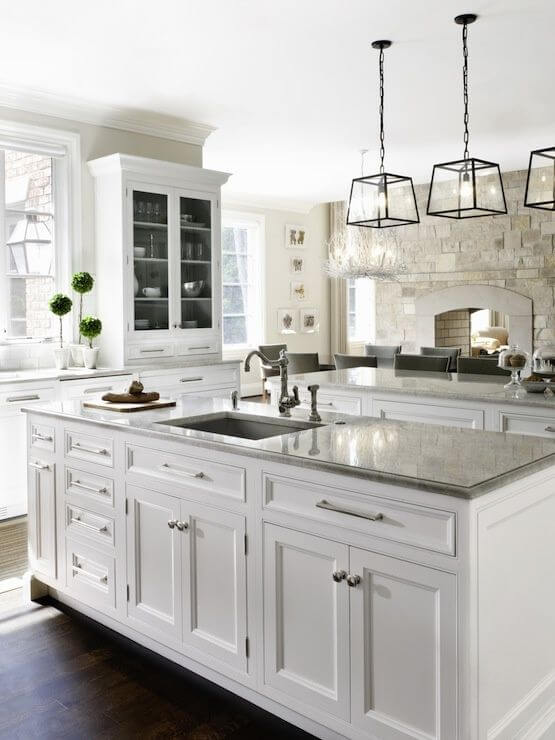 What a cool entry way! Love this runner and the awesome tile floor. Sometimes New England homes can be challenging because they're so narrow, but this design is a great scale & fit…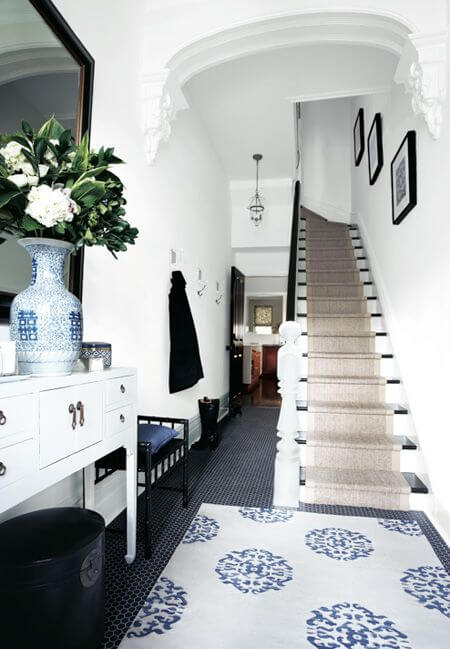 Another cool entry way! I'm just drooling over the architectural detail on these arched ceilings! All of the molding adds such a layer of charm (y'all know I'm obsessed with molding!). The wide plank floors, opposing gallery walls & touches of nature really bring this space together…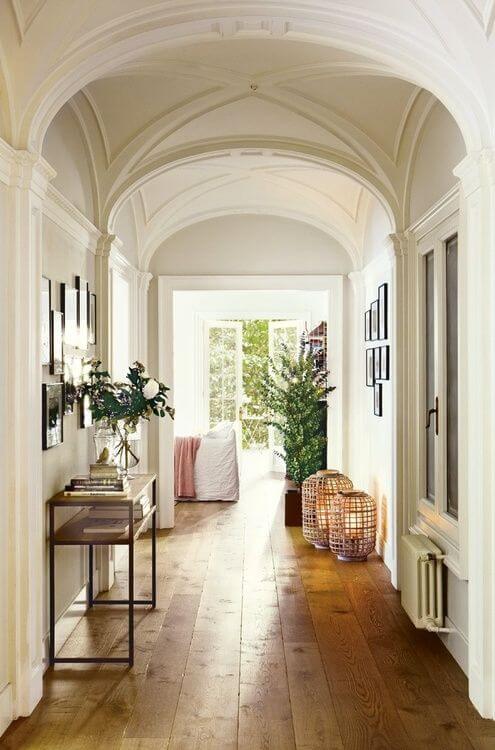 What's on your agenda for the holiday weekend?!