In honor of Halloween, here are my favorite things about the holiday. I hope to partake in many festive activities this weekend, and I hope you do too. Now go enjoy some candy and put on your costume!
These dog Halloween costumes never get old. Yoda Pug is my all time favorite: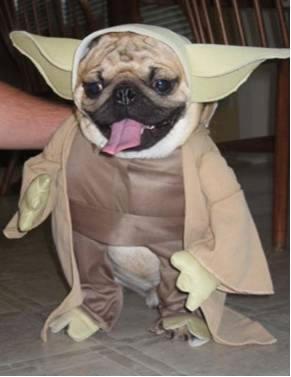 Here is a list of the best Halloween movies (& cocktails to pair!). A few personal faves:

In case you're not in the mood for America's favorite Halloween candy (weirdo), here are a few Halloween inspired baked goods:

Frankenstein / Dracula / Ghost / Candy Corn
Forgot to carve your pumpkin? I gotcha covered. These are quick, easy & fun:

Boo / Ninja Turtles / Porcupines
HAPPY HALLOWEEN!!!