Happy Friday y'all!! After a week of shoveling snow, being stuck in the house & watching too many episodes of Homeland on Netflix, I am ready for this week to be over!! Big weekend ahead because our Pats are in the superbowl! Can we please just take a moment to appreciate the oh-so-handsome men of the Patriots.
Hottie. Alert.

Tom Brady – Julian Edelman – Danny Amendola – Eric Decker (ummm)
Yea, yea I know Decker is not on the Pats; however, he's just too smokin' hot to leave off of any handsome man list 😉
Anyway, getting back to it! This weekend wishlist is dedicated to YOU. I've discovered so many awesome things this weekend that  I must share. Enjoy!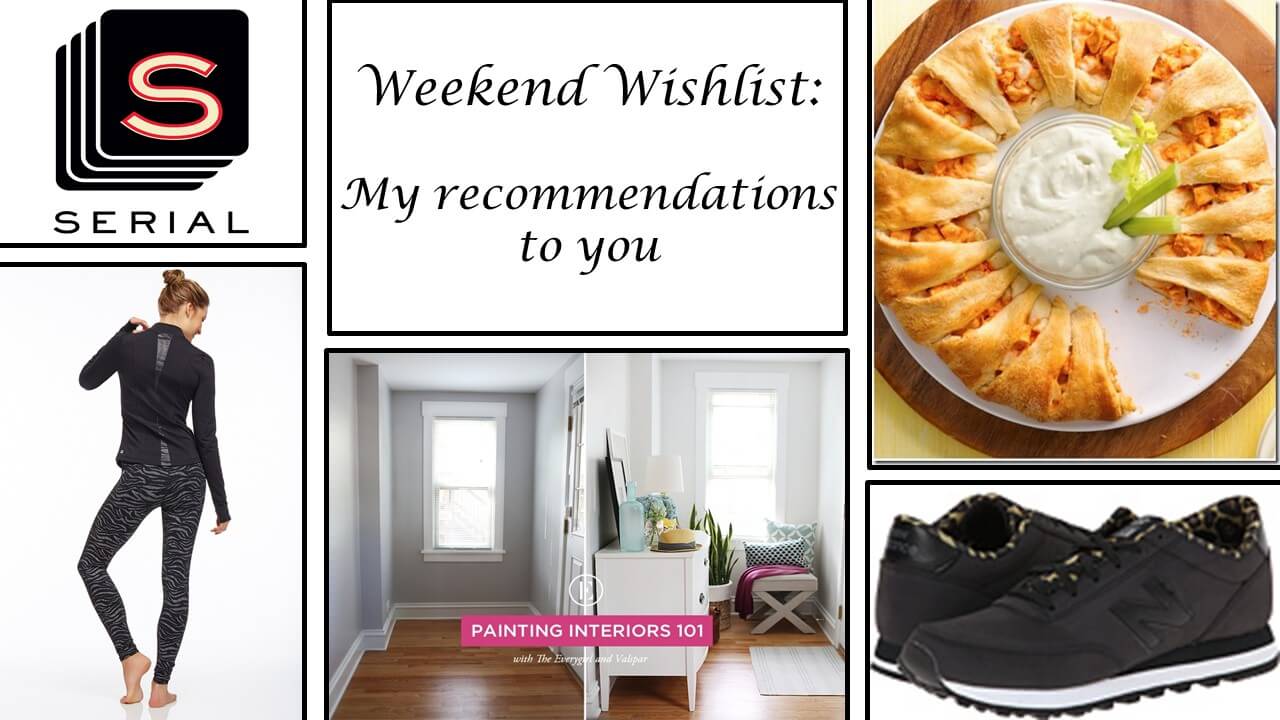 1. If you haven't listened to Serial– download it now! I promise it's worth your time. I'm finished and now I get sad every time I get into the car & don't have anymore episodes to listen to!
2. Need an easy, delicious recipe for the superbowl this Sunday? Try this Buffalo Chicken Crescent Ring– I've made it numerous times and it's always a crowd pleaser!
3. My friend Rachel found these sweet kicks & naturally, I bought them immediately (thank you, Amazon Prime). How amazing are these black & leopard Nikes?!
4. I found this feature on one of my favorite websites. For those of you looking to update some walls in your home, check this out: The Everygirl: Painting Interiors 101.
5. Has anyone worn a piece from Kate Hudson's Fabletics line? Her pieces are so cute, practical & affordable (this whole outfit is under $40!!) I cant wait to try! Kate Hudson does it again…
What's on your weekend wishlist?!