Living in a small space has its challenges, that's no secret. Whether its a square studio, a narrow brownstone, a basement apartment- all small spaces face their challenges. As one of these "challenged" individuals, living in a brownstone, I am constantly scouring the internet looking for inspiration- how to maximize space, unique layouts, ways to bring in more light. There are so many tricks & tactics to making a small space livable, and comfortable…we just have to find them!
So when I came across this home tour of a quintessential brownstone here in Boston, I knew I had to continue reading. While the home isn't "small", it's still an 1800s brownstone- this means it was built narrow, with relatively low ceilings and minimal natural light…and shared by 4 people.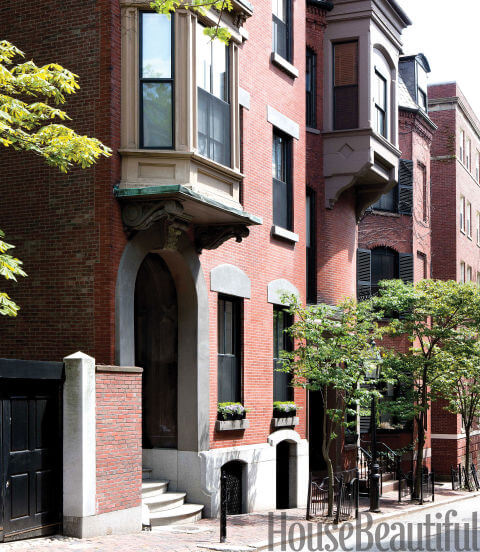 The renovation to this house is amazing. I think this is one of the best ways to design a brownstone- from the iron windowed walls to the recessed ceilings to the open seating…it's so functional & fabulous!
I love the living room- it's the best layout for a brownstone (standard width is 12′, "large" is 20′). The mounted tv, with the chairs on either side, allows for a minimum seating of 6. Also note the clear coffee table- it makes the space appear much larger than it is. Lucite is always a great idea in a small space!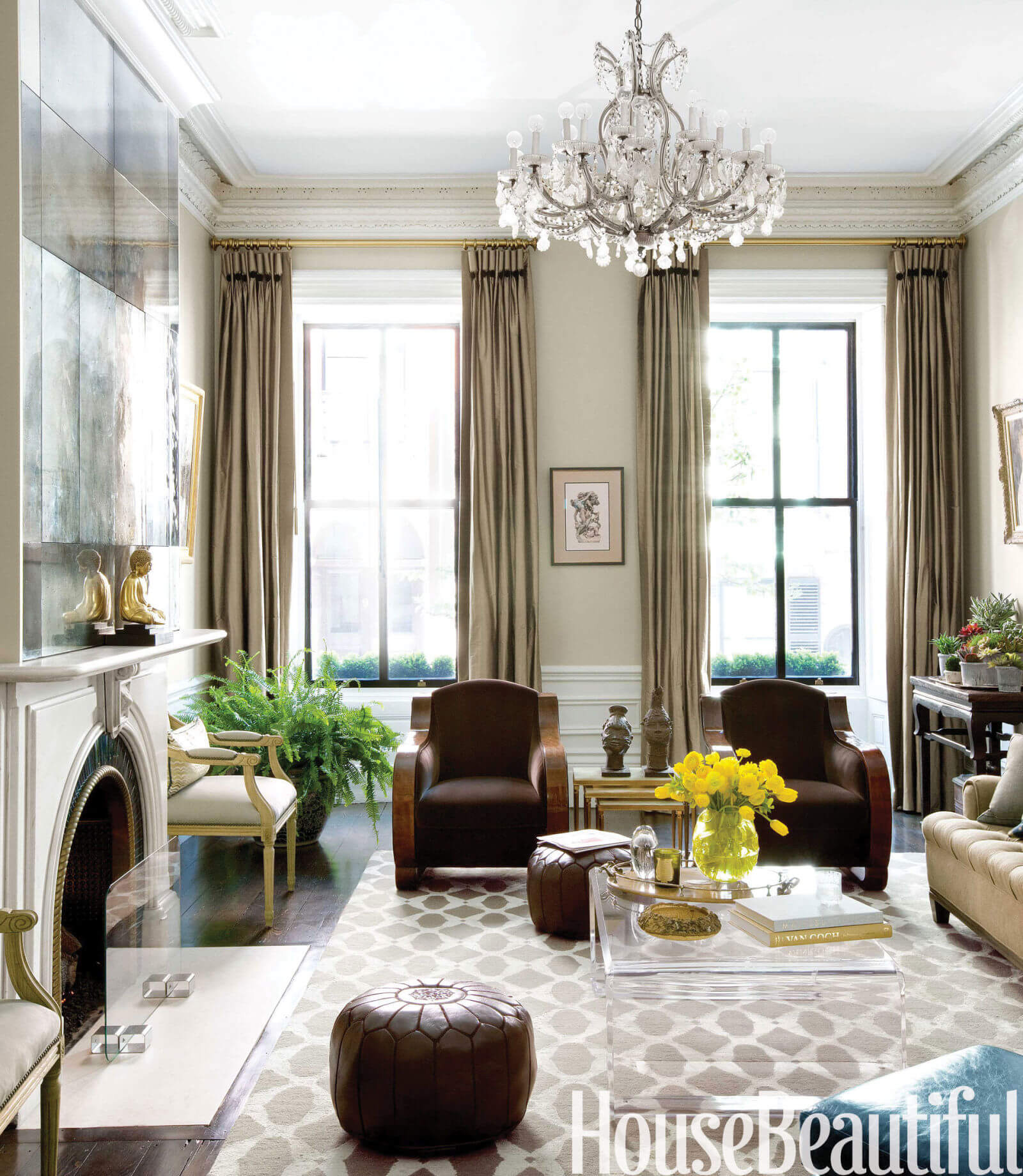 Neutral walls & furniture keeps the room feeling larger & cleaner, while the art provides the needed pop of color. How amazing is this tufted sofa?!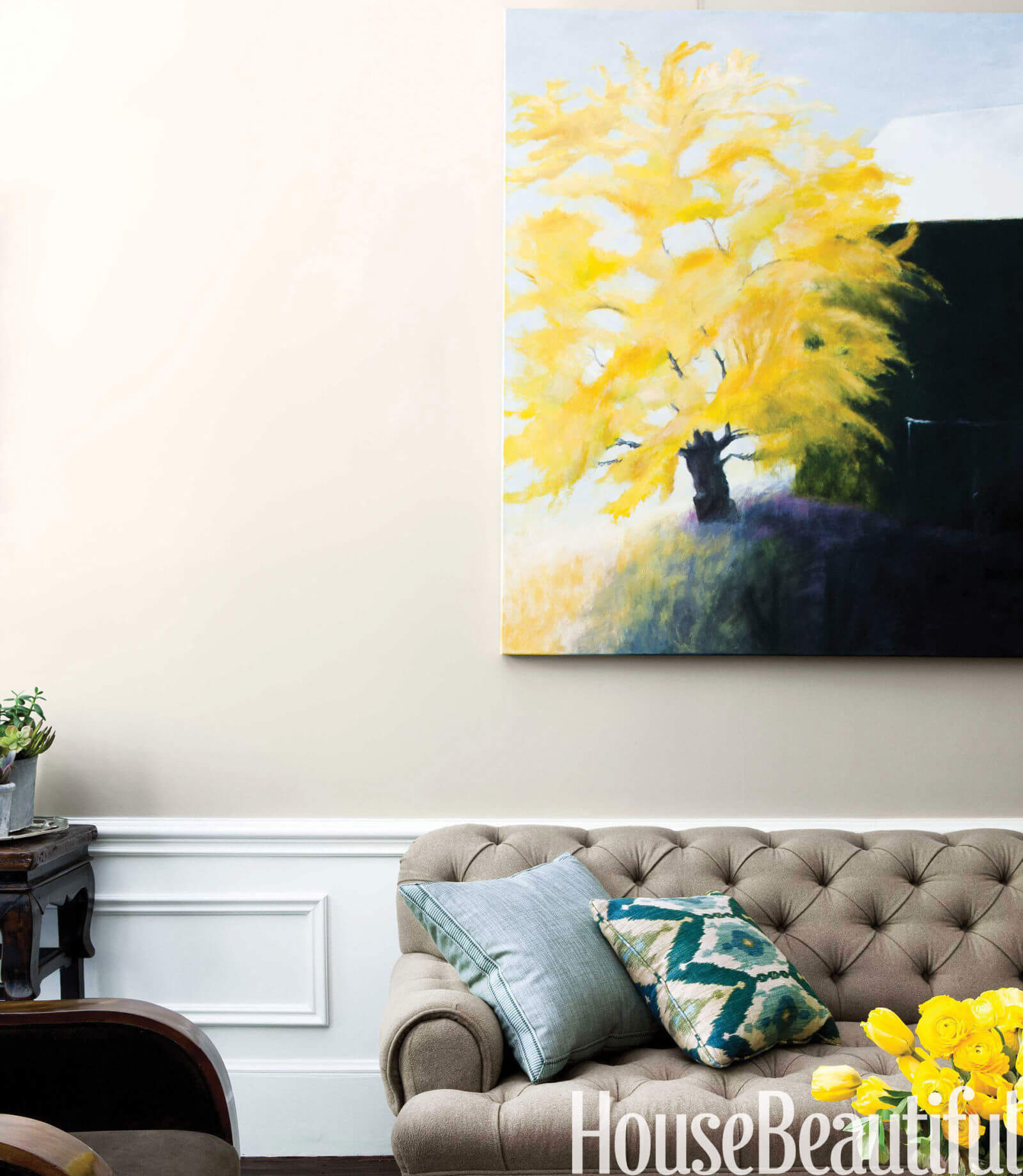 Check out the tv below- I LOOOOOVE how it's mounted. It's recessed back & hidden in a piece of artwork. It makes the space look so luxurious and "adult", rather than a family room. In a home where you have 1 living space, this is a great feature. (you could also hide behind a mirror)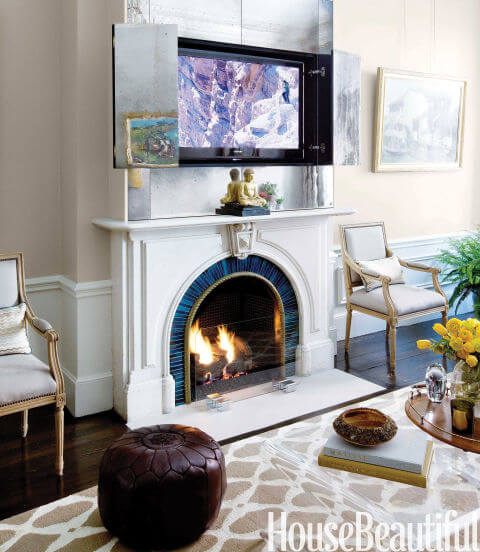 Okay, so we can all agree this kitchen is gorgeous! But the floor to ceiling iron windows really takes it to a whole new level- you can see that one window is actually a door that opens (to a rear patio, I presume) and the amount of light is incredible. Can you imagine how small & dark this kitchen would feel with normal windows?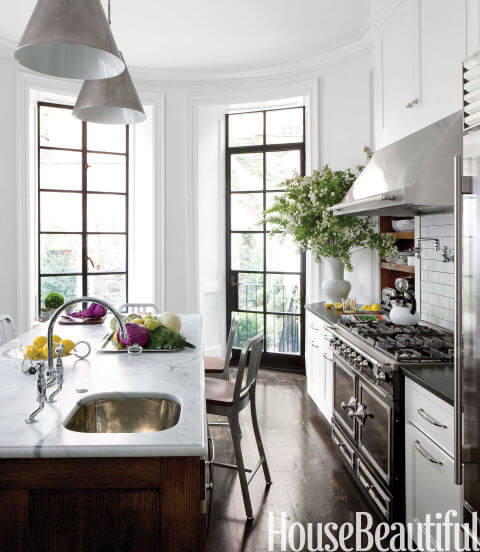 Again, the white walls- paint, tile, molding…it makes the room appear taller & larger. White walls are always, always a good idea. I'm loving the open shelving above the office area, although can you imagine how hard it would be to keep this organized? Also, I would have liked to see the desk in a different material- the dark wood feels a  bit heavy to me.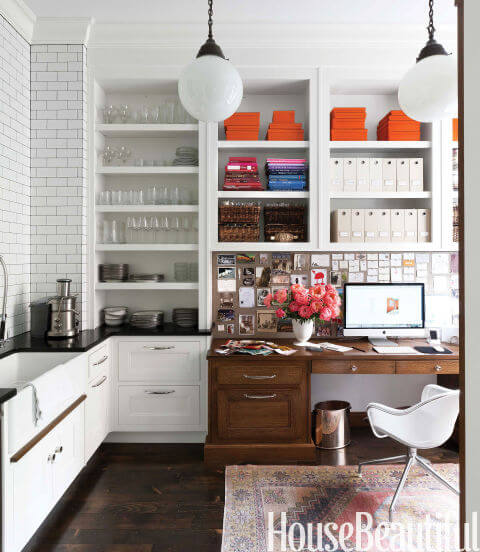 Now this room is truly unique- that ceiling! I imagine they're on the top floor- loving the skylight, chandelier & built in shelving along the wall. I think a gray hide rug would have totally brought the space together here, but it looks great either way.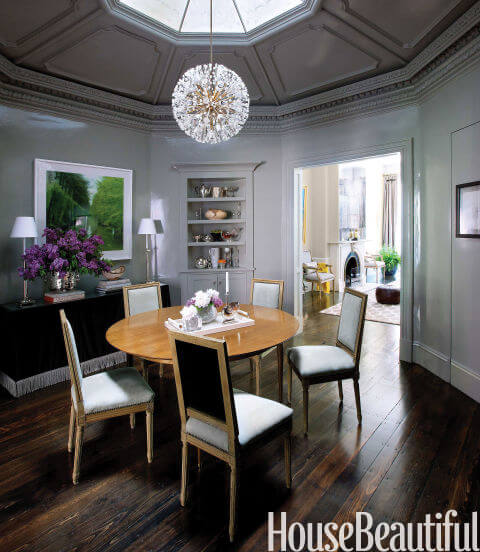 Of course, no home is complete without a gallery wall- and when you have minimal wall space, it's the best way to display photos.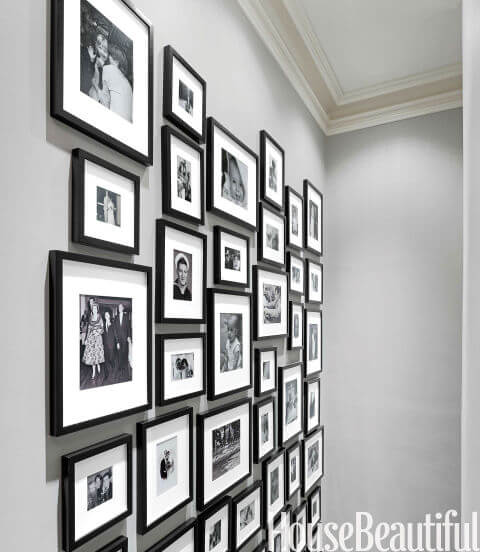 Finally, we come to the master. Again, high ceilings, mounted tv & neutral decor brings the space together. It does feel a little dark, but for a bedroom I think that's fine. This looks very cozy & comfortable.
The chaise is just perfect here! What an adorable reading nook.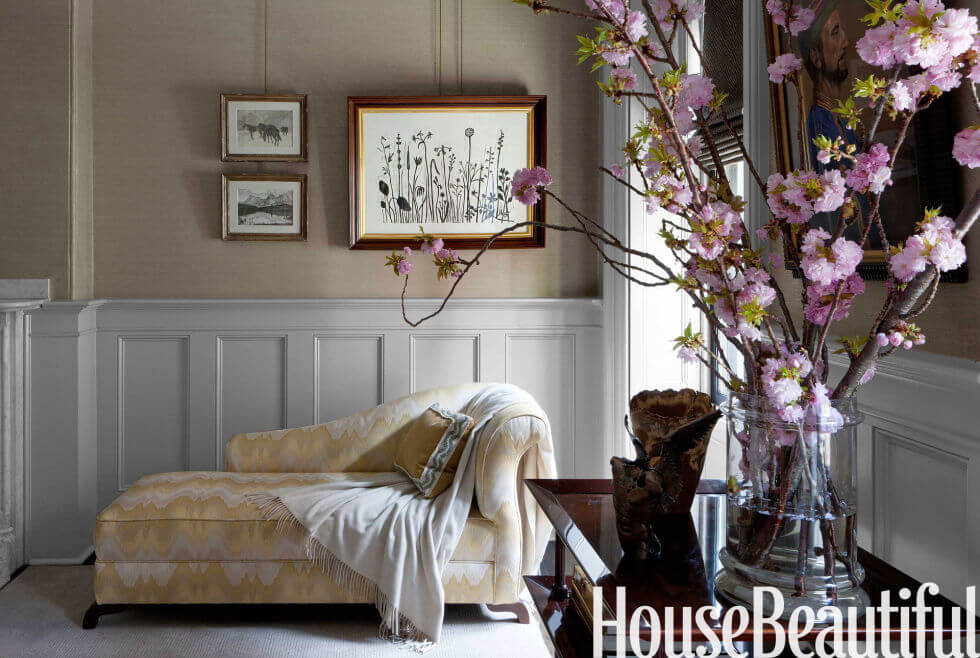 I like that they kept the bathroom simple- white, marble, nickel- classic & clean. Also love the contrast with the black door- touches like this really make a space look finished.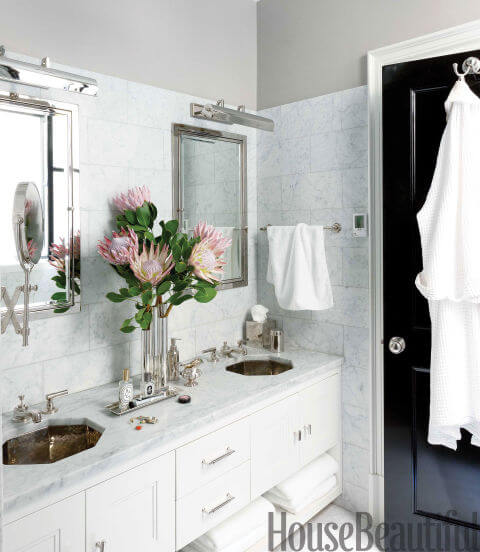 What do you think? Could you ever live in a brownstone?!
{All images via the House Beautiful article here}