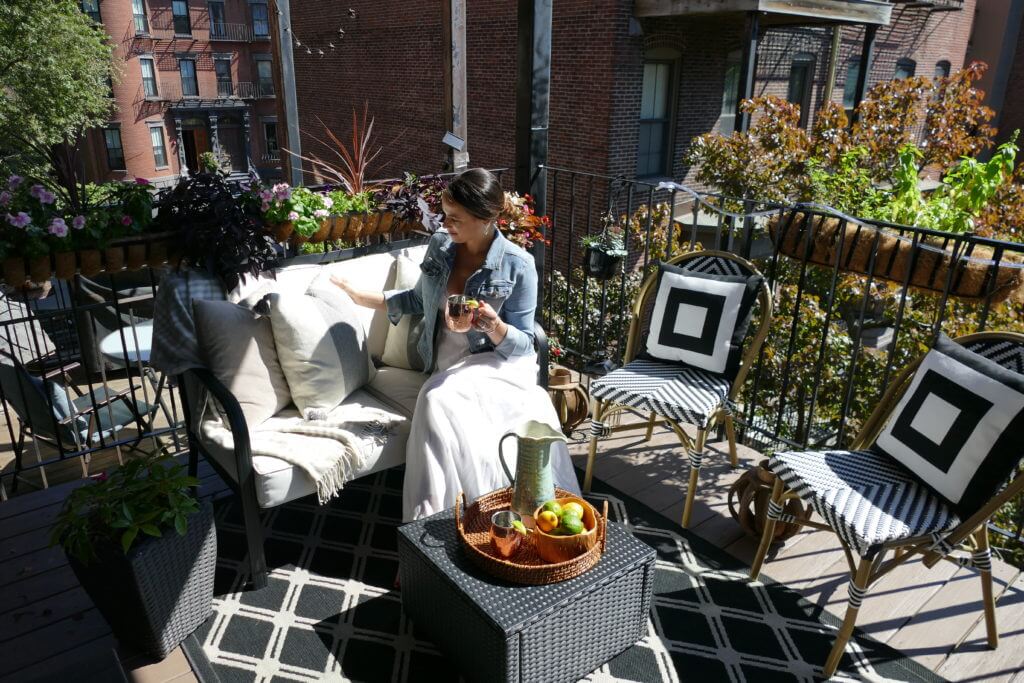 our old patio setup, ready for a big refresh!
If there is anything home related that I am shopping for right now, it's outdoor stuff! Most of the US is already in full fledged Spring mode with warm temperatures and sunny days. Even here in New England, we are being spoiled with beautiful weather which has us all eager to get outside. Throw in the quarantine restrictions and our private outdoor space has become our favorite room in the house. Our escape from reality. Our oasis.
We migrated over our patio furniture from our old space and while it's fine, we have about 50% more room on this current patio so we have some room to grow. We would love an outdoor sectional for additional seating, a small bistro-style table for enjoying coffee or a glass of wine and some more planters and accessories. Once we get our new items in and rearrange the space I'll be sure to share.
In the meantime, here is a current round up of items that I have my eye on and that I think could work in a variety of spaces. The beauty with outdoor living is that you can keep the big furniture pieces classic and neutral and bring life to the space with plants, flowers, lighting and accessories! Everything is versatile and you really can't go wrong.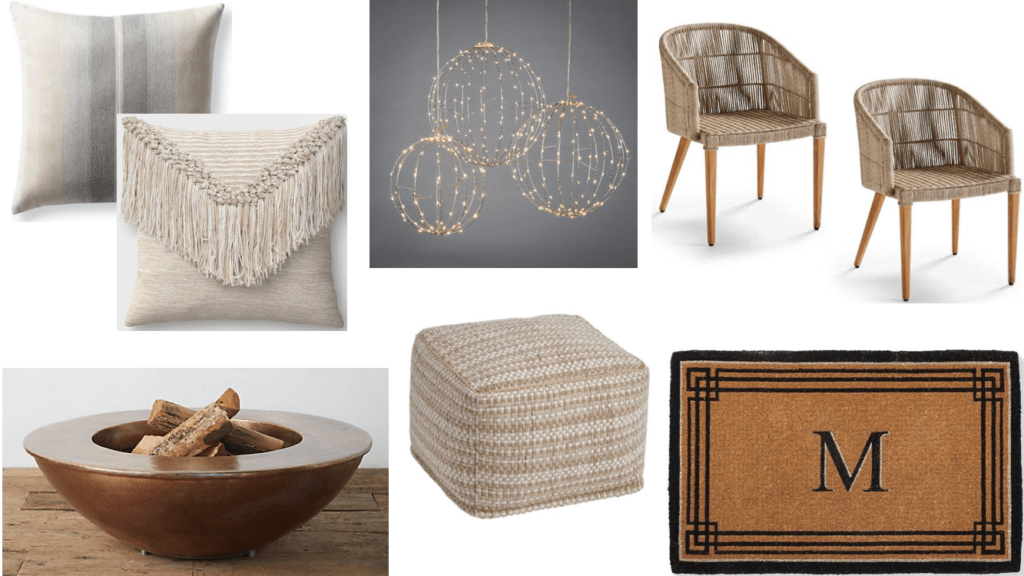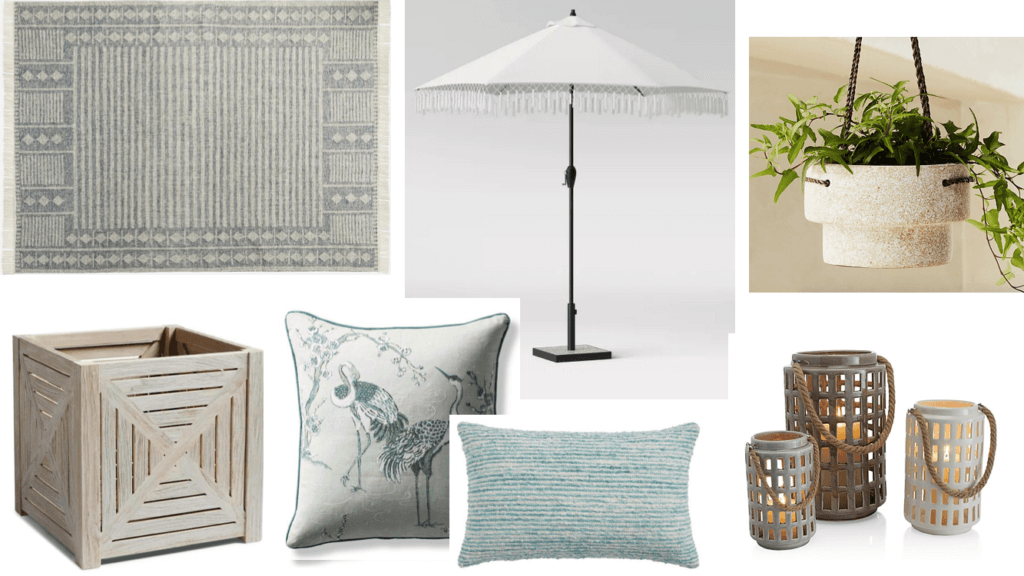 Sources: striped pillow / crane pillow / oversized teak planter / door mat / outdoor dining chairs (set of 2) / fringe umbrella / string lights & spheres / patterned rug / hanging planter / fringe throw pillow / lanterns / copper fire pit / lumbar pillow / outdoor poof