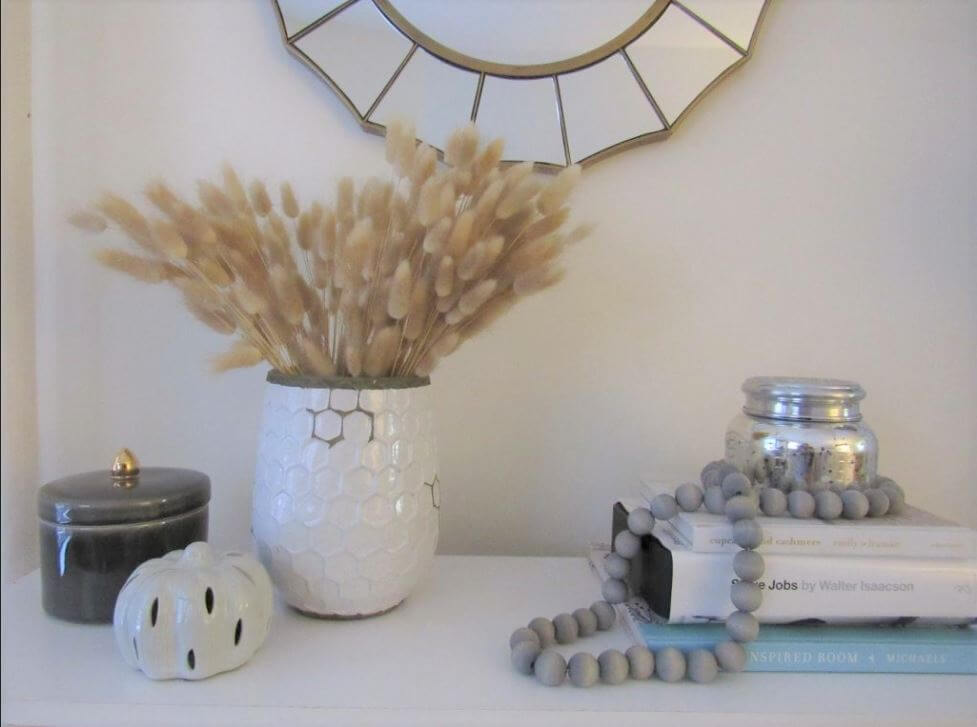 As the seasons change and it becomes a bit cooler outside, I feel the desire to shift up my home decor a bit. Now, I'll be honest – I am not one to decorate for Halloween or Thanksgiving. Maybe once we have kids I'll enjoy that style, but it's a bit too cheesy for me now. I do, however, enjoy moving things around and introducing new pieces for Fall, Winter and Spring. Now that it's in the 60s in Boston (that changed quickly!), I will introduce darker hues, heavier textiles and some warm blankets. It's not about the color scheme but rather the feel and vibe of a space that I enjoy. For example, there is nothing better than walking into someone's home and getting a whiff of a  delicious fall scented candle – it immediately evokes warmth and comfort! Anyone else share that sentiment?
Below are some of my favorites as well as some new pieces I'm eyeing. P.S. studio mcgee for target line is pretty much all things fabulous so, when in doubt, look there!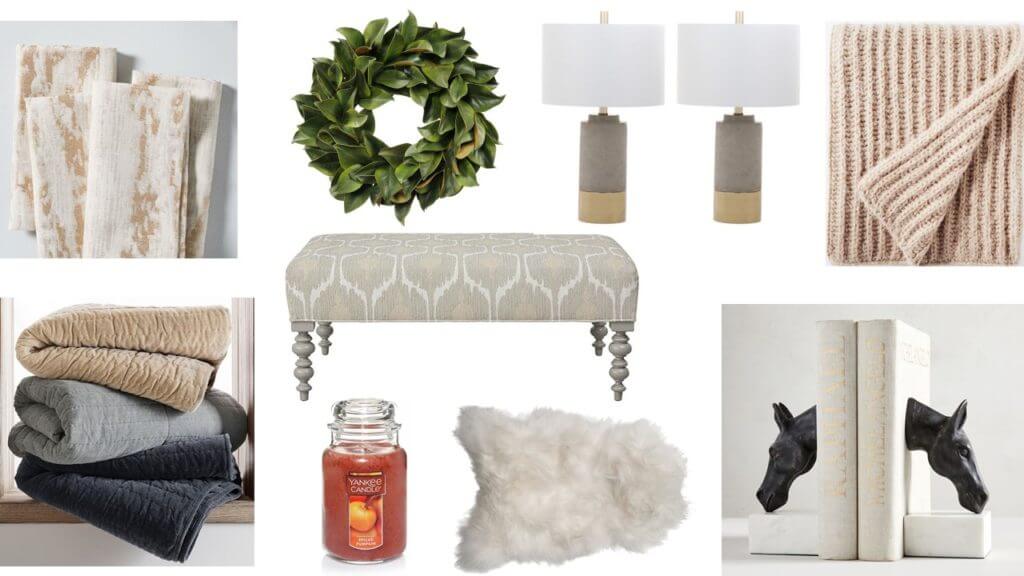 + These napkins are neutral yet heavier which is perfect for the changing season.
+ A warm, textured layer to add onto any bed (less expensive option here).
+ You can never have enough scented candles. I keep the following on a constant rotation – spiced pumpkin, apple pumpkin and 'coconut pumpkin macarons' candle from Aldi (my new fave).
+ I love how these lamps are neutral yet not white. They'll bring in color and texture to any space!
+ A beautiful, full wreath to carry through the end of the year. If you are looking for a DIY version, I love this gumball wreath Michael put together!
+ A beautiful, patterned bench – would look great at the end of a bed, in the hallway or against a wall!
+ This chunky blanket screams "curl up on the sofa with me!"
+ These classic bookends bring in a dark, moody feel for the colder months.
+ If you want an added layer of comfort for your feet, a sheepskin rug is the perfect addition to any room.