Hi guys- sorry I've been MIA for a couple of days. I spent the last few days in Atl visiting my grandma (follow my story on Snapchat:alexisf19). We spent the greater part of Monday morning in the garden- cleaning up leaves & debris, churning soil and planting fresh herbs, flowers & plants. One of my favorite things about gardening is the instant gratification. 2-3 hours of hard work and you feel amazing!
However, since I don't have any outdoor space in Boston, I'll be taking my skills inside to incorporate some freshly potted plants into my home. Think various shapes, sizes & colors. Let's take a look…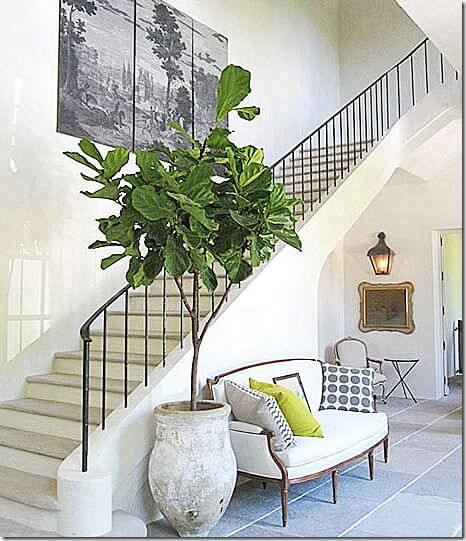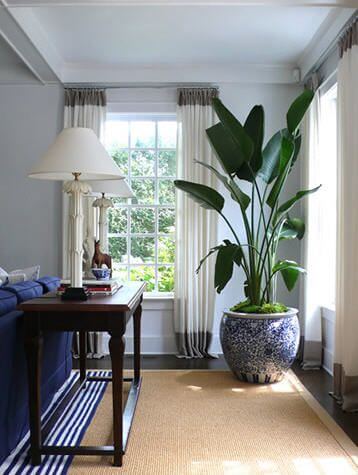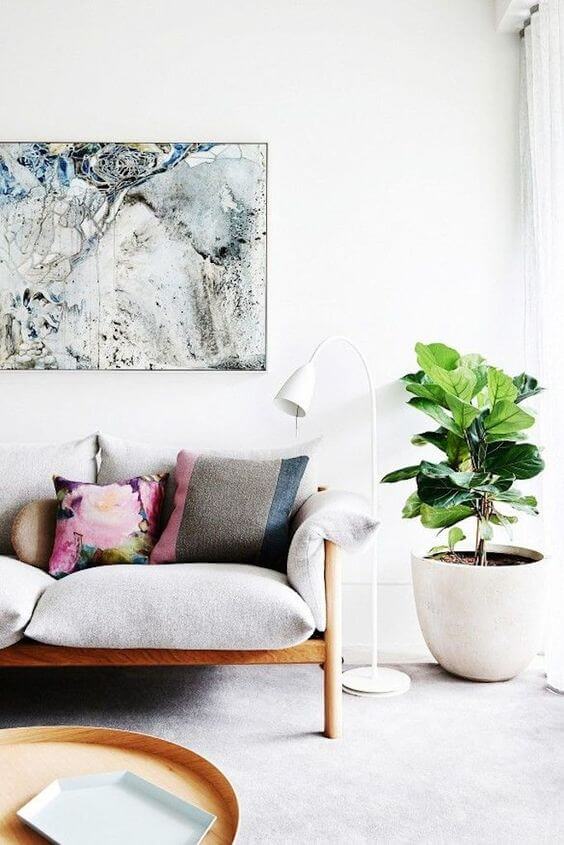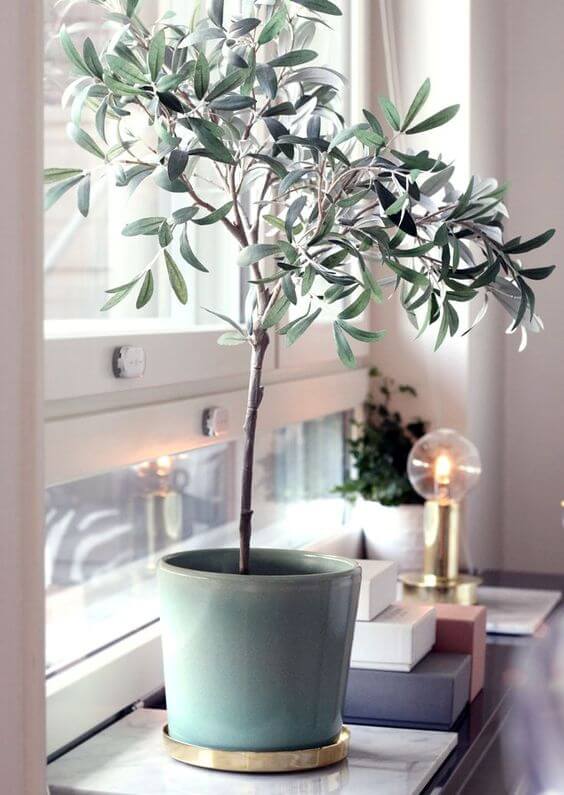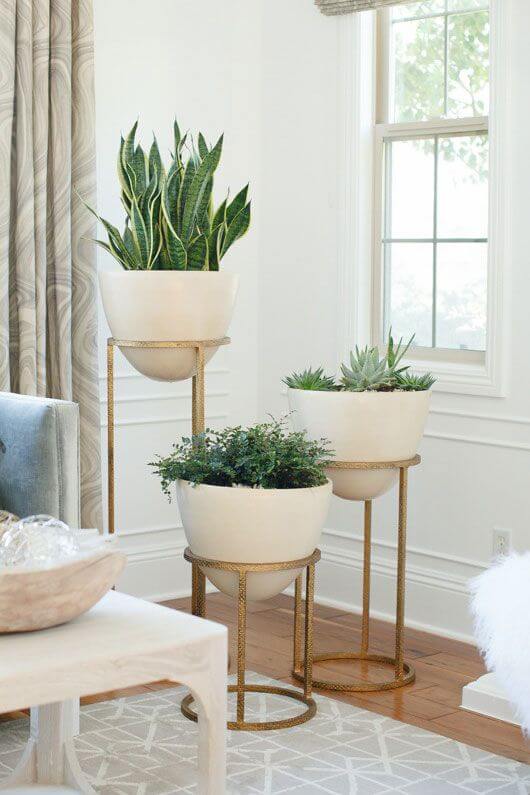 I especially love the 3-planter layered look. It's a great way to fill an empty corner. Also, how chic is that blue & gold planter in the second to last pic?
While we're on the topic, let's all say goodbye to the standard pot that comes with the plant. There are SO many gorgeous planters, as seen below. (Tip: visit your local Homegoods for the best variety of gorgeous planters at a low price!)