Though this can certainly be a challenge, I have learned – after many successful and a few not so successful designs – a few different tips and tricks that help with space planning. Many of my clients will buy items on impulse or want to force a specific piece into the room. While this can sometimes work with accessories, it's often not realistic when it comes to furniture. I think that it is best to make a plan before throwing items in a room. Unless you are uber good at this (which I know some of you are), let's err on the side of planning.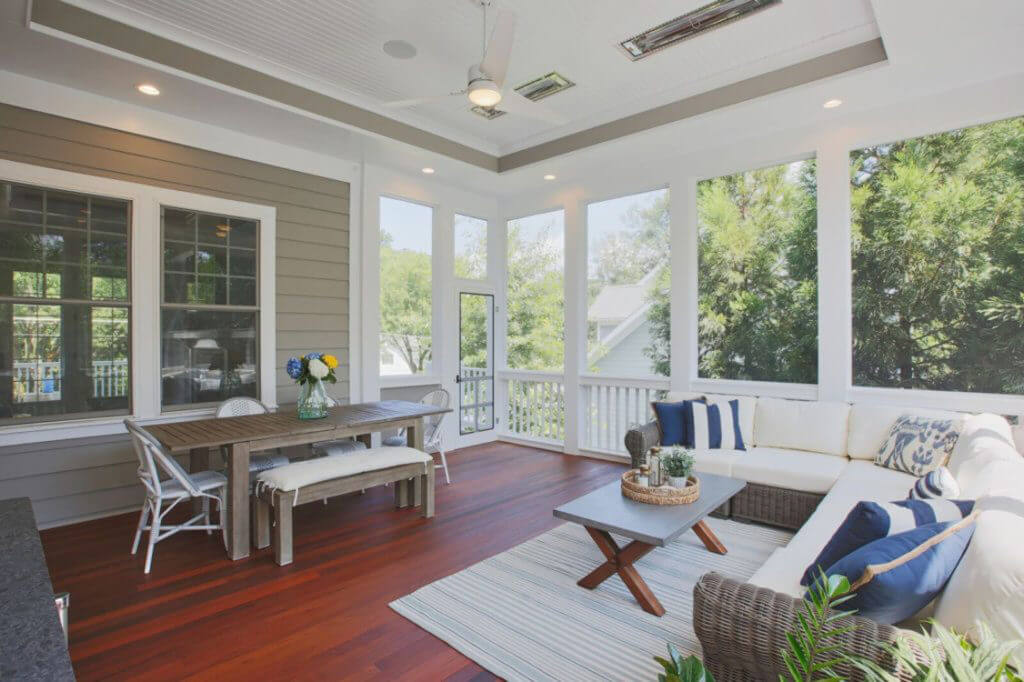 this outdoor space offers two different spaces and three easy walkways – easy & functional
1. Measure, measure, measure: If you learn nothing but this one piece of advice today, trust me when I say – it is best to measure and plan out your [brownstone] living space prior to purchasing or moving in furniture. I can't tell you how many clients buy an oversized sofa or sectional and then want to try to make it work because "it was expensive". I cringe when I tell them that they made a mistake and the piece has to go. Do your homework here and you won't be caught in this unfortunate situation.
2. Edit down the pieces: Ever heard the saying "less is more"? Well, I think this definitely applies to home design. There is nothing worse than a room with too many pieces of furniture or an array of over-accessorizing. You want the room to look polished, not cluttered. Edited, not overdone. Be sure to be honest with yourself about what you need and be open to having less than you think – you can always fill in the gaps with plants and decor.
3. Use proper scale: One of the biggest keys to successful space planning is buying items to scale in that specific space. While a piece of furniture may look perfect in a beautiful showroom, you want to measure (two or three times, just to make sure) in order to determine if it truly fits in your home. Keep in mind, often times an oversized mirror or extra large piece of art can help a small space feel bigger.
4. Float the furniture: Many older homes have small, choppy rooms which often times led to furniture lining the wall. This makes the room feel crowded, uncomfortable and claustrophobic. These days, with more open floor plans, we are able to "float" the furniture. This means that you can create spaces within a space by moving furniture into a more central location, with space between the furniture and the walls. I always recommend laying the foundation with an area rug (tips here) to ground the space and make sure that the space is properly defined.
5. Leave pathways: This really goes alongside floating the furniture. It is important to identify various areas within any room for walking space. This helps create a larger feel and allows for easier flow and greater functionality. Anywhere that has a door (interior or exterior) is a good place to start when creating pathways. From a practical standpoint, you'll want at least 36″ for any walk way – something to keep in mind.

this open living room feels spacious with appropriately scaled furniture