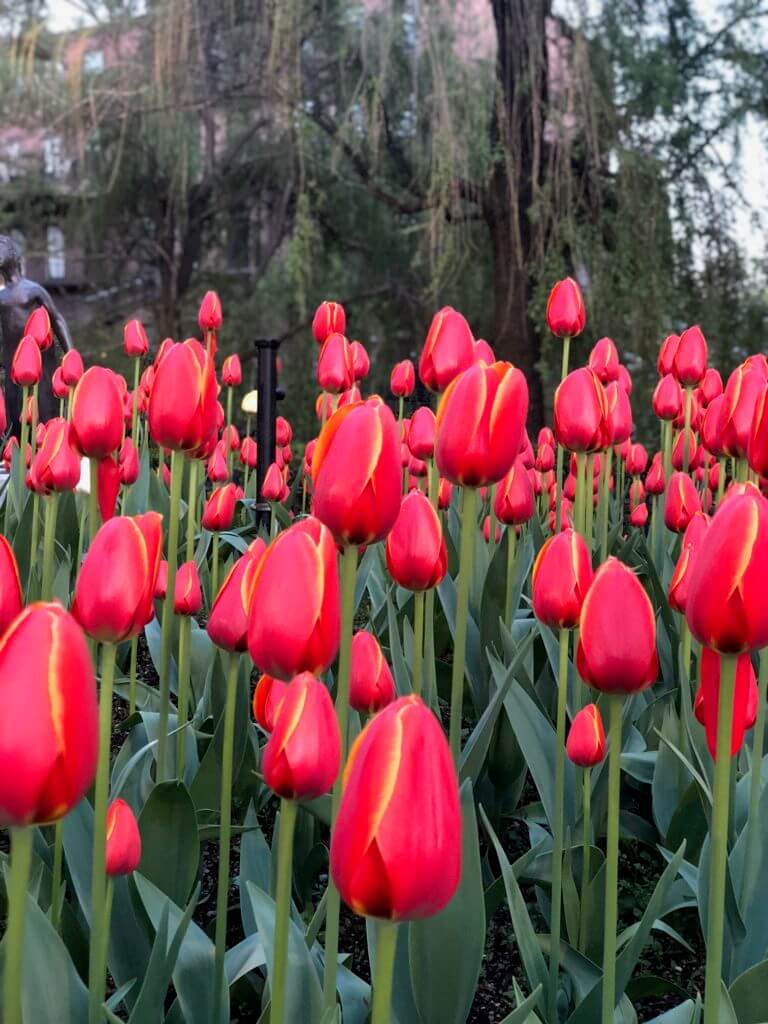 The most beautiful tulips in the park by our house!
Happy Friday Y'all! We are spending the weekend in warm, sunny, beautiful Charleston! I've been to Charleston countless times and it is hands down one of my favorite Southern cities (with Savannah, Georgia coming in a close second). Though we are here for a wedding, we will be hitting the beach, eating some yummy seafood and walking around downtown. I look forward to sharing some photos over on Instagram so be sure to follow along! Whatever this weekend has in store for you, I hope it's a great one!
+ I picked up this dress for the weekend – its SO good!
+ Really into this pillow and this lantern for an outdoor project I'm working on.
+ These mango fish tacos from Jen look so tasty – I would love to try the recipe with my favorite white fish, mahi mahi!
+ A great roundup of printable artwork (such a good idea for babes on a budget!)
This Week on South End Style
Copenhagen: 10 Things to Know Before You Go