If there is one thing that New York City housing is notorious for, it's small spaces and high prices. Though the city is vibrant, exciting and diverse, I imagine that it's challenging to live in an apartment where the average size is only 700 square feet. Times that by the average $1,600+ per square foot price tag and you're paying a lot to live in a little. That said, I was thrilled when my client reached out to design her bedroom from scratch.
Her room is a small square sized room with 2 walls of usable space (the other two had a closet and window). We really only had one option for layout and it was important to my client to maximize storage space while keeping the room feeling classic and serene. She's a fan of white, gray, blue and blush. With killer skyline views of the city, we wanted to make sure to keep the window open and not block these views!
Here was the space planning layout: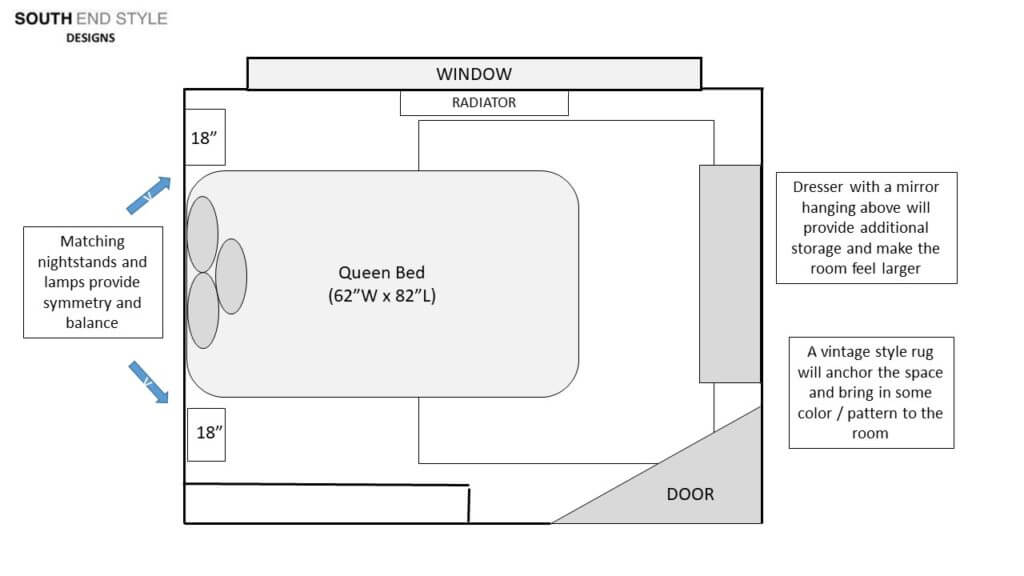 Here is the design board I presented to her: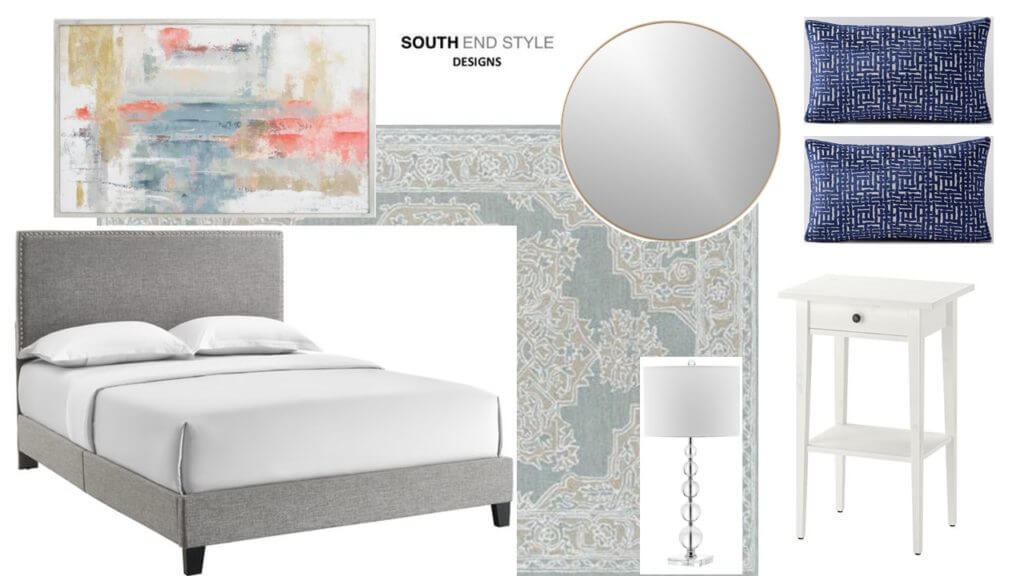 ( bed (similar)/ nightstand / dresser / lamps / shams / pillows – Homegoods, similar / artwork / rug / duvet cover / mirror)
Here is the finished space: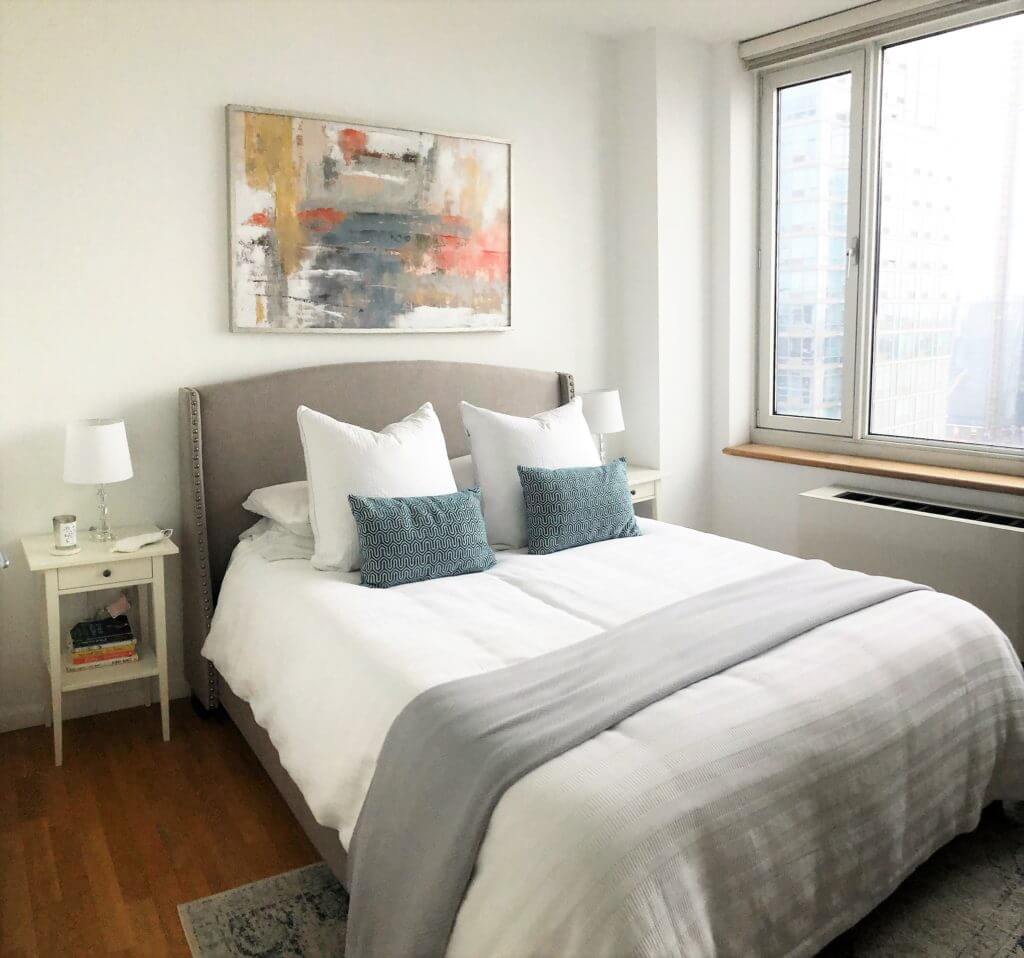 What do you think?! Could you live in a small NYC bedroom?