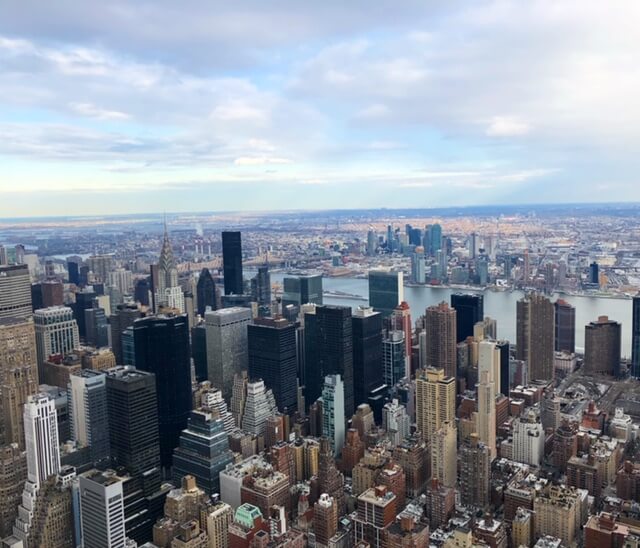 It is crazy to me that 911 was 19 years ago – almost two decades. I still remember that exact moment like it was yesterday. I was in my 9 am 11th grade AP English class (with my hardest teacher) and she turned on the televisions (something that she never did) to watch the news. The moment she turned on the TVs, we knew something was wrong. We were send home and I remember spending the rest of the day glued to our TV as my parents and I watched. I was only 17 and had only been to NYC once so I didn't truly understand the impact. I remember my parents being visibility distraught and calling friends / family members who lived in the city. So much was changed by that day – from air travel to feelings of safety and security to global awareness of terrorism. It's hard not to think of life as Pre-911 and Post-911. My heart is heavy today and my thoughts remain with colleagues, friends, loved ones and strangers who were impacted by this day. Let's all take a moment today to be a little bit kinder to those around us – we never know what others are going through. Today is a great example of that.
+ How this year's 911 memorial will look different, due to covid.
+ A beautiful, unique Greenwich village apartment.
+ Ways to help those impacted by the California wildfires.
+ The 25 best vegan foods at Trader Joes.
+ How to take your home from stark white to warm & inviting.
+ The practical, versatile Away luggage is on sale this week only (and never goes on sale!)
+ Making these fish tacos one more time while it still feels like summer!
This Week on SouthEndStyle
Easy & Delicious Stuffed Peppers