If you've read my blog for quite some time, you know I L-O-V-E exposed beams! I think they just add so much interest and character to a space. If you've got high ceilings, consider incorporating exposed beams into your home. They are such a "wow" factor & I hope to have a home one day where I can make these a focal point.
While I adore normal (brown/wooden) beams…
And even white beams…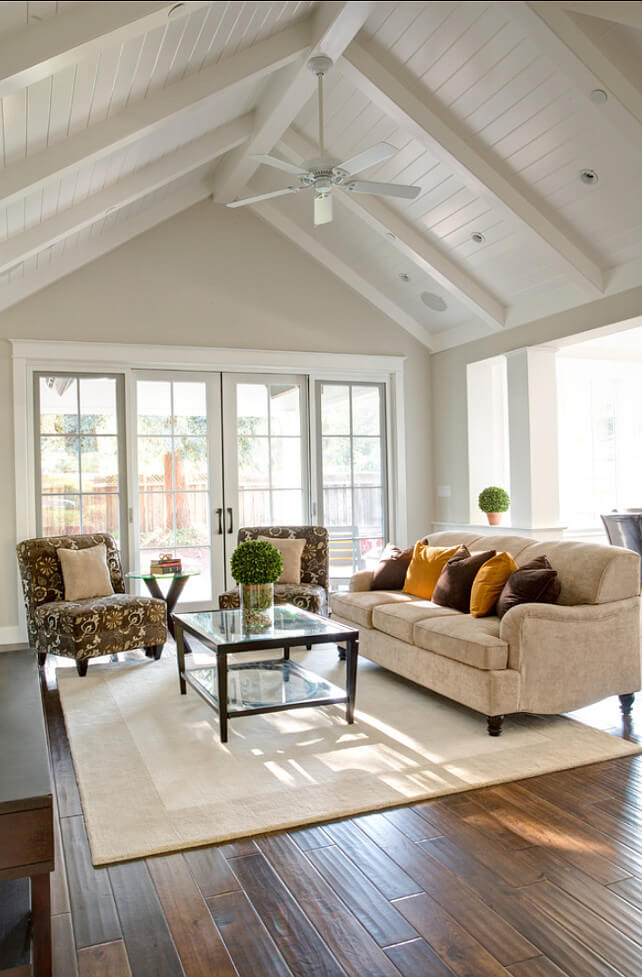 A new twist I am loving is the dark stained, black beam! I'm not sure if it's the bold contrast they provide, or the classic vibe they give off, but I am into it. For example, how gorgeous are the below kitchens?  The beams not only work well with the all white cabinets/countertop in kitchen #1, but they also work perfectly with the more rustic/eclectic style in kitchens #2 and #3.
While beams typically are used in homes with extra high or vaulted ceilings…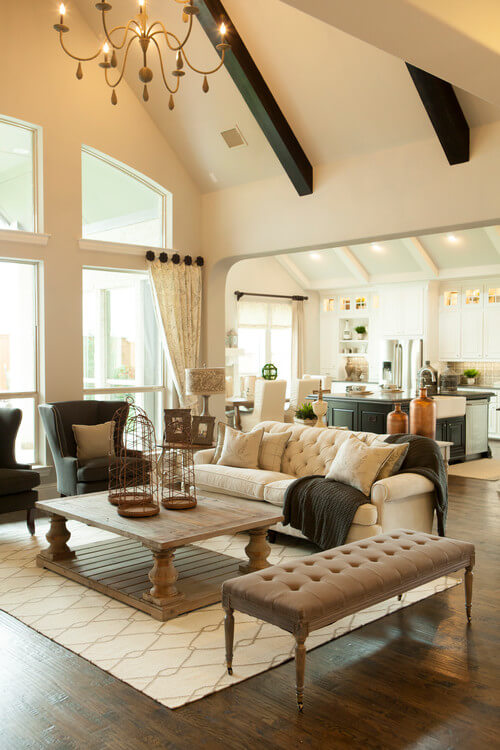 (side note: how AMAZING is this hallway!?)…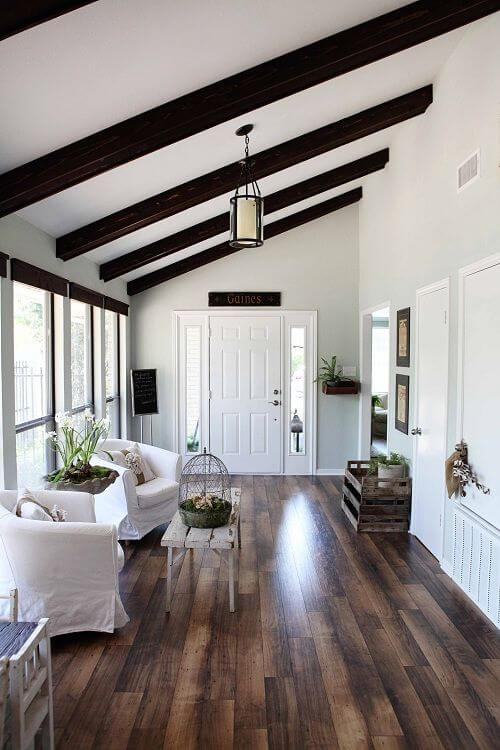 …the wooden feature can also be utilized in normal-height ceilings, in the right way. The key is to make sure the room has (a) windows (b) white walls and (b) neutral furniture. That way the room isn't overpowered by the beams, as illustrated below: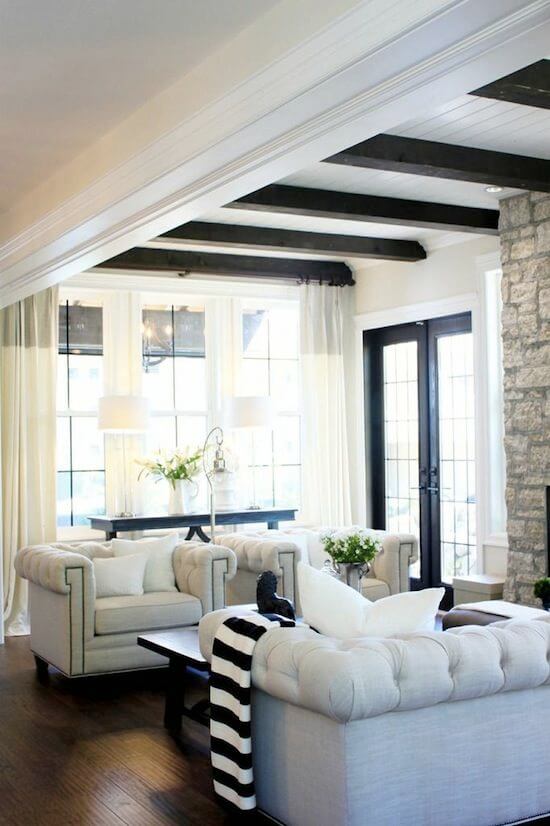 What are your thoughts on black beams?
Do you love them as much as I do!?