We booked Sedona without knowing much about the area. I was torn between a few resorts in the area, but we settled on L'Auberge Resort & Spa based on overall review (tripadvisor.com, yelp.com, etc), location & price. Sedona is expensive no matter where you stay, so it may as well be nice!
The hotel is beautifully set aside the Oak Creek, underneath gorgeous sycamore trees & surrounded by the Red Rocks. It's truly a luxurious, enchanting escape in the middle of the desert.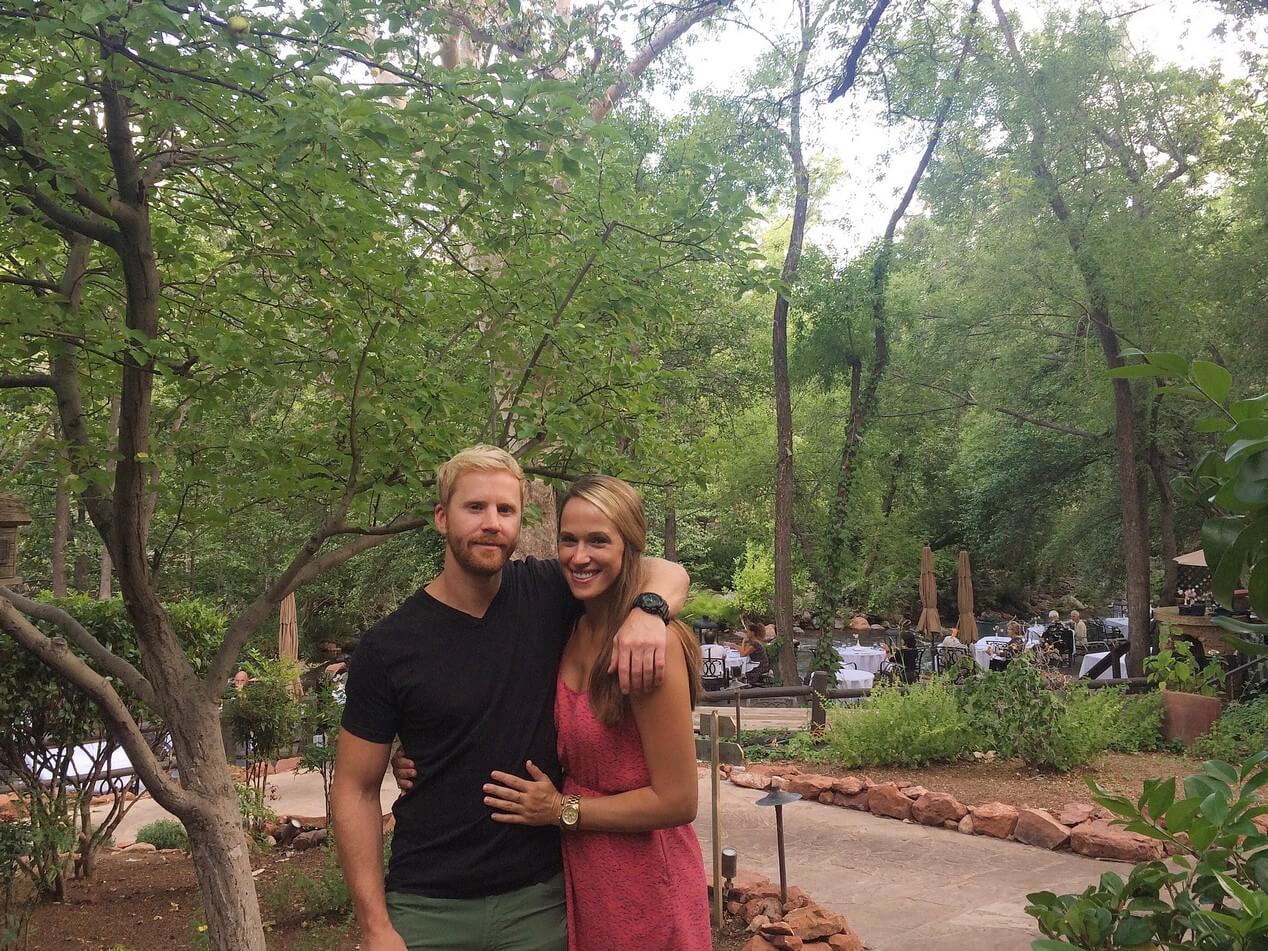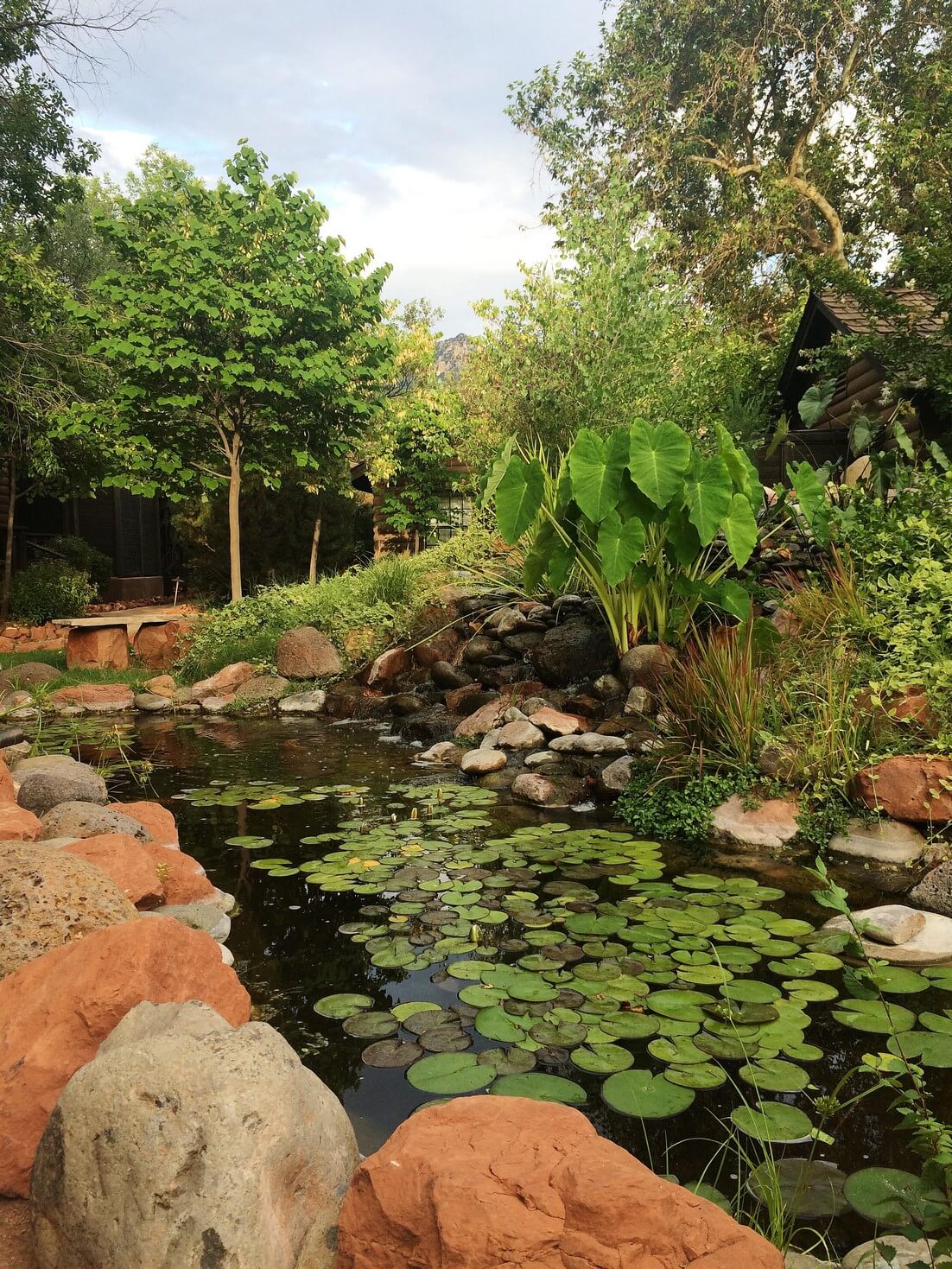 Let me start by saying the service was stellar from minute one! There is no tipping at L'Auberge (service fee is built into your price) and the service is 5 star the whole way. Everyone was incredibly nice and helpful (from restaurant tips to local hiking suggestions). The property is lush, picturesque and so lovely- little trails, adorable signs, birds & ducks everywhere.
There is a main lodge has about 20 rooms and this where we stayed. Our room was large & we had a private patio; however, next time I would definitely try to stay in one of the creek side lodges. They are luxury cottages with private outdoor showers, wood burning fireplaces (they bring you wood nightly!) and killer views.
(Our lodge room & one of the lodge common areas)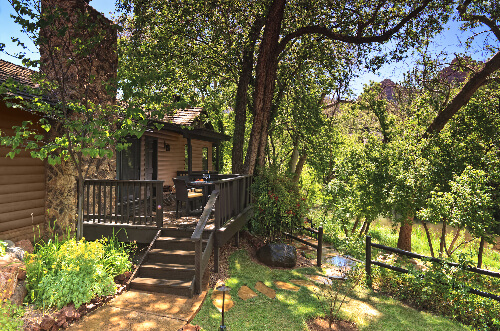 Our favorite part of the resort was the creekside dining & lounging areas. We had complimentary coffee and breakfast by the creek, happy hour wine by the creek, and even fed the ducks by the creek! It's so serene, relaxing and tranquil. I could have spent hours there.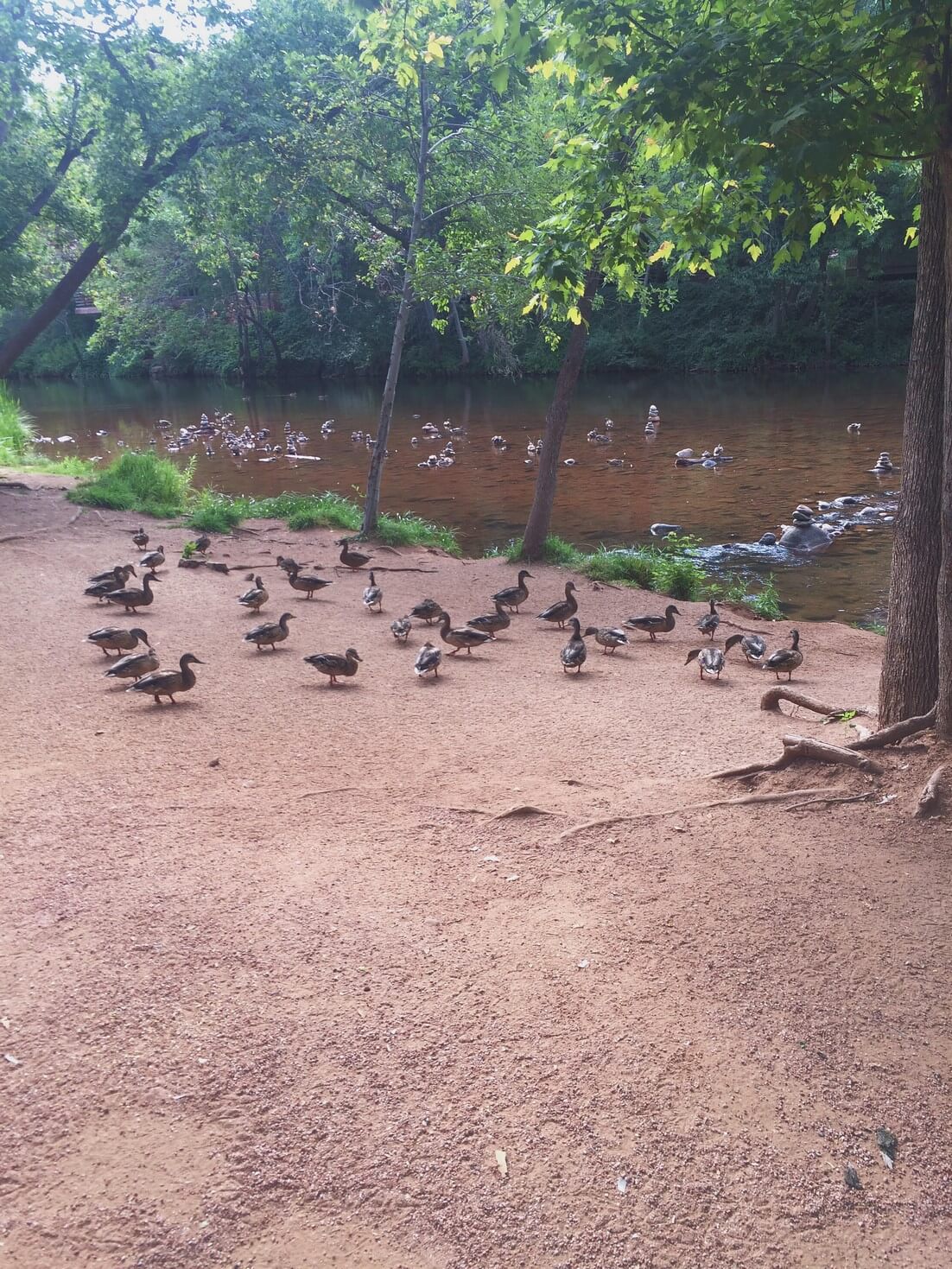 We were eager to spend our free time outside, hiking & exploring, but it's worth mentioning that the resort does have a full spa, outdoor pool and hot tub.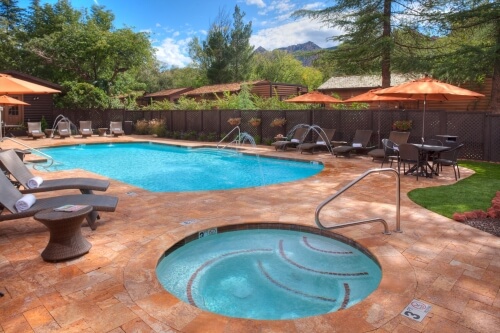 Overall, the L'Auberge Resort & Spa was a lovely experience and I definitely recommend this hotel. We only wish we could have stayed another night!