Last May, I had the opportunity to accompany a friend on a work trip to Sicily (lucky, right?!) Given that it was pre-paid & pre-planned by the company, everything was already laid out for us. Initially, I was a bit concerned because I've been on work trips before where you stay in a sub-par hotel, eat sub-par food, don't get to explore too much. This trip was the complete opposite! We were flown first class, had private black car service to every location & were truly treated like royalty. I kept having those "pinch me" moments, where I felt like life was too good to be true.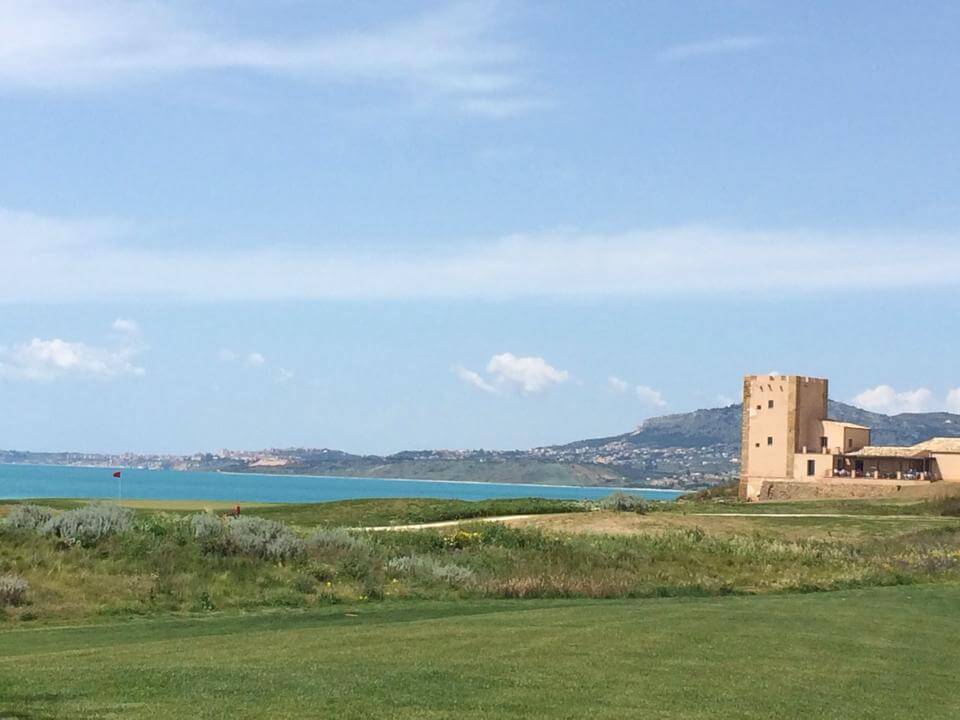 We stayed at the La Verdura Resort, which is near Sciacca, on the western coast of Sicily, directly on the Mediterranean. The rooms were a little odd- a bit too modern/rustic, compared to the rest of the hotel. Example: the room floors were concrete with no rugs, which I found to be very cold & oppressive. But hey, with this view, who's complaining?!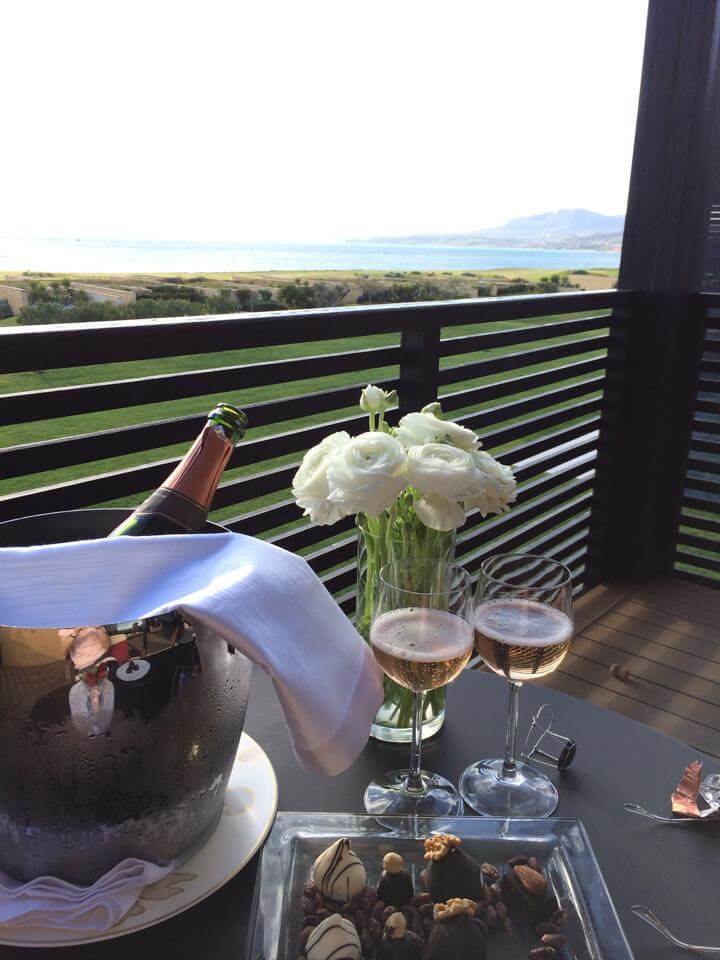 The resort was set in between the spectacular Mediterranean Sea, lush rolling hills & a pristine golf course. All in all, it was heaven. Now, I must admit, it was very remote. There was nothing within 60 minutes of us. So if you're going to Sicily and want access to towns, restaurants, shops, this is not the place for you. It's more of a resort that you stay on to eat (food was out of this world!), play (golf/bikes/ocean) and relax (spa/pools/saunas).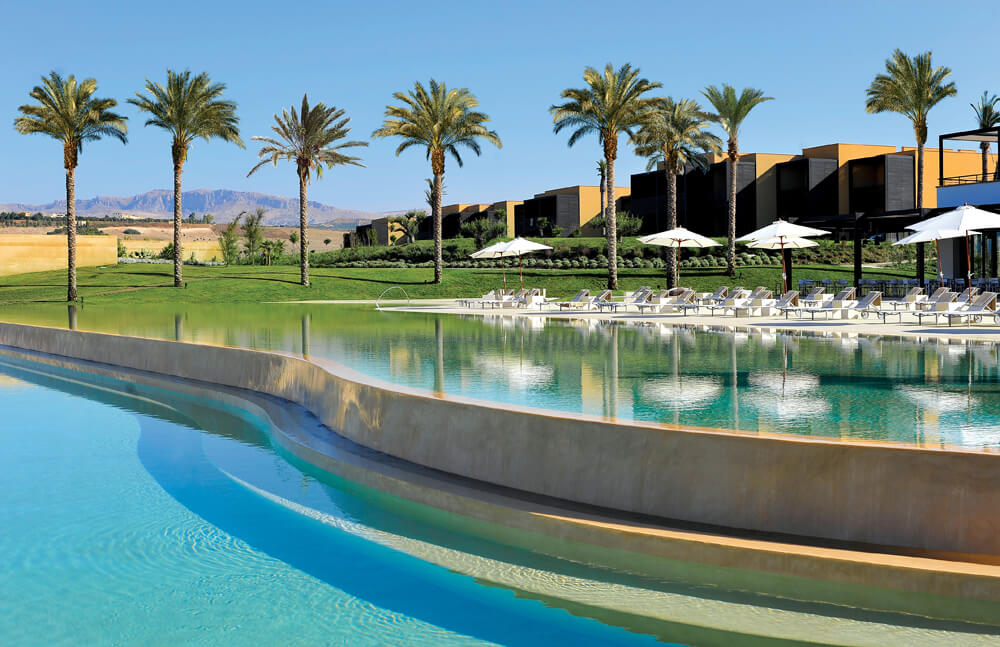 A few highlights of the stay for me:
 * riding bikes around the resort *
* exploring the property & finding fresh orange trees *
(I literally picked the juiciest, sweetest orange off the tree, peeled it & ate it. Heaven!)
 * enjoying the spectacular spa *
(I had both a 90 minute massage and a hydrating facial, both of which were outstanding. Side note: the spa had a "relaxation room", in which they escorted us to after our treatments. They give you a yummy herbal tea and sit you in these amazing chaise lounges, overlooking the rolling hills. I think I took the best nap of my life!)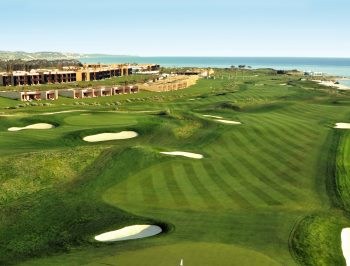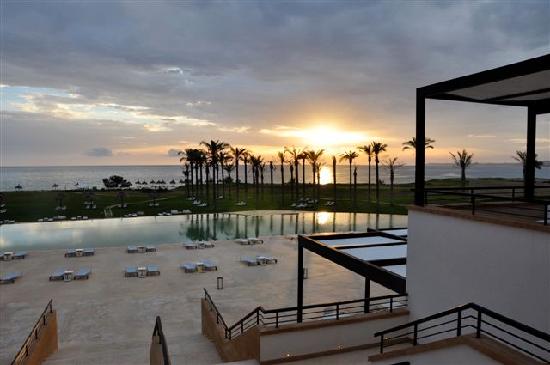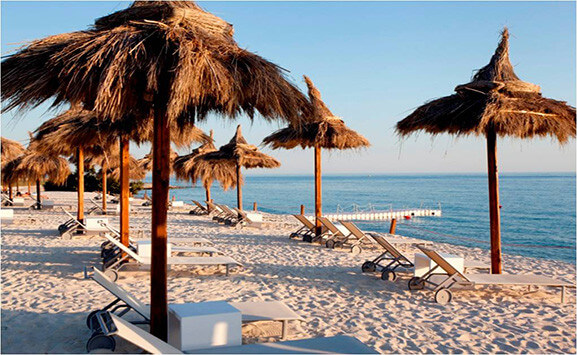 All in all, I highly recommend this hotel if a relaxing, secluded getaway is what you're looking for. It's especially good for couples, or those who like to golf/eat/spa/swim. Service & amenities were 5 star!
Have you ever been to Sicily?! Where did you stay?