After spending three days/two nights in Montreal, I really feel like I got a grasp on the city. It definitely has a European feel all around- small cobblestone streets, sidewalk cafes, cute coffee shops all around, everyone speaking French…maybe that's one of the reasons I loved this city so much? It takes me back to Europe and even though you're a mere 60 miles across the border, you may as well be 6000 miles away.
One thing I loved about Montreal (similar to Europe) is that while the food can be rich & decadent, the portions are small. Given that we chose to split most of our "splurge" dishes and that we walked all over the city (15K steps both days, woo hoo!), I didn't leave feeling "gross" or "blah". I felt like I experienced the culture, I tasted a few local treats, and I had an overall balanced trip.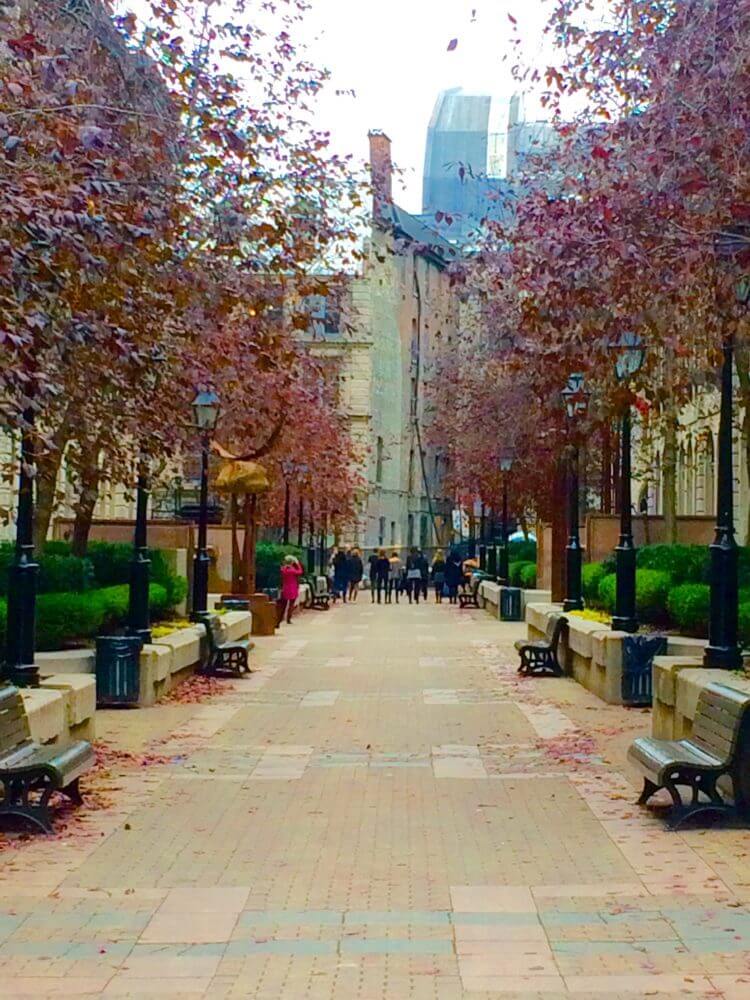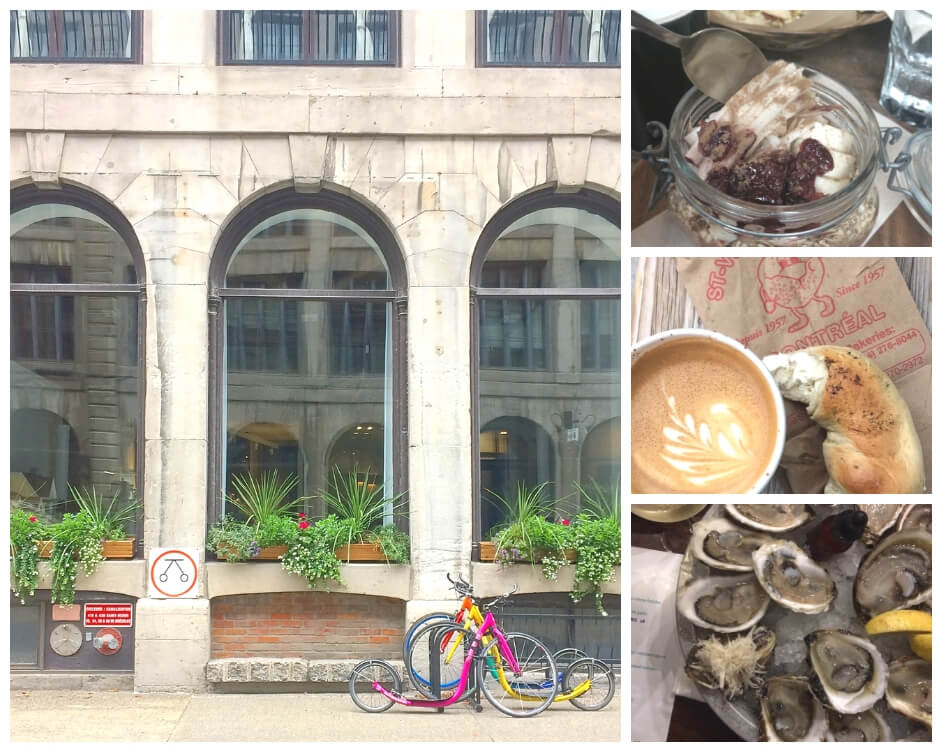 Where To Stay
+ Le Westin Hotel: Located in Old Montreal, we stayed here and the location was perfect.It's situated perfectly for walking around the city, the rooms are huge & comfortable and the staff is awesome. We brought the pup and they showed up with this adorable dog bed & food/water bowls so she would feel at home. How adorable is that?!
+ Renaissance Hotel: We stayed here another time and it's also a great location. Closer to the bars and clubs, and equipped with a rooftop pool, this hotel is ideal for summer fun with friends.
What To Do
+ Mount Royal park: The gorgeous park with tons of hiking trails, grassy areas, picnic tables & killer views. A great place to go for a jog, take the kids / pups or just explore.
+ Olympic Sites: There are various Olympic sites from when Montreal hosted the summer games in 1976.
+ Old Town: We stayed here and enjoyed this neighborhood the most. It's along the water and had cute cubblestone streets, endless restaurants and various shops and stores. A great neighborhood for wandering.
Where To Eat + Drink
+  Tiradito: Great for drinks and apps. It has bar-only seating restaurant had a very NYC vibe. It was a dim, sultry, swanky, funky spot. It's a self-proclaimed Peruvian-Japanese fusion restaurant.

+ Notkins: An oyster bar with a sophisticated, yet casual vibe. They've got a big raw bar, an even bigger wine list, and a live DJ spinning slow jam lounge music. It was a fun date night spot! The service was excellent, and although it was a bit pricey, we both felt as though it was money well spent.
+ St Viateur bagels: The most famous bagel shop in Montreal, you can watch them make them and then purchase some fresh out of the oven. The rosemary flavor is my favorite.
+ Les 3 Brasseurs: A local sports pub with excellent poutine. It's a good winter place to pop in for a pit stop and a midday snack and brew.
+

 

L'usine de Spaghetti: An Italian restaurant with a strong European vibe that has stellar food. The lobster linguini that I had was the best meal of my trip. 
+ Olive & Gourmando: An adorable coffee shop on old street in Old Town with awesome home goods shops, restaurants & clothing stores. It's got a very local, funky vibe with organic, healthy feel. If you like healthy, cute coffee shops (who doesn't?), this is your spot.