Back in late July, I was searching for some artwork for my home (remember this post!?) Well, after much consideration (price / size / style)… I found this fabulous Etsy shop & fell in love with these two prints: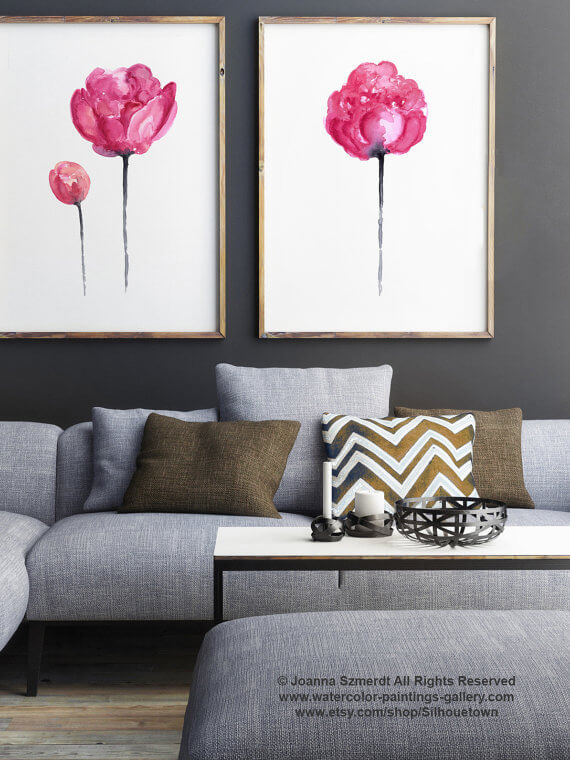 These are hand painted water colors and they are stunning in person. Joanna's shop is located in Poland, but the paintings came quicker than I expected & packaged safely! She was a delight to work with and I highly recommend her shop if you're in the market for some new artwork.
I mounted & framed them using this gold frame and wah-la! Beautiful artwork for above the nightstands: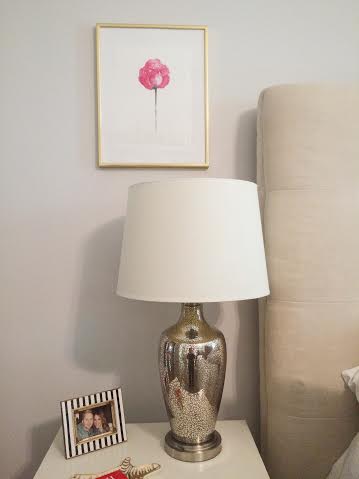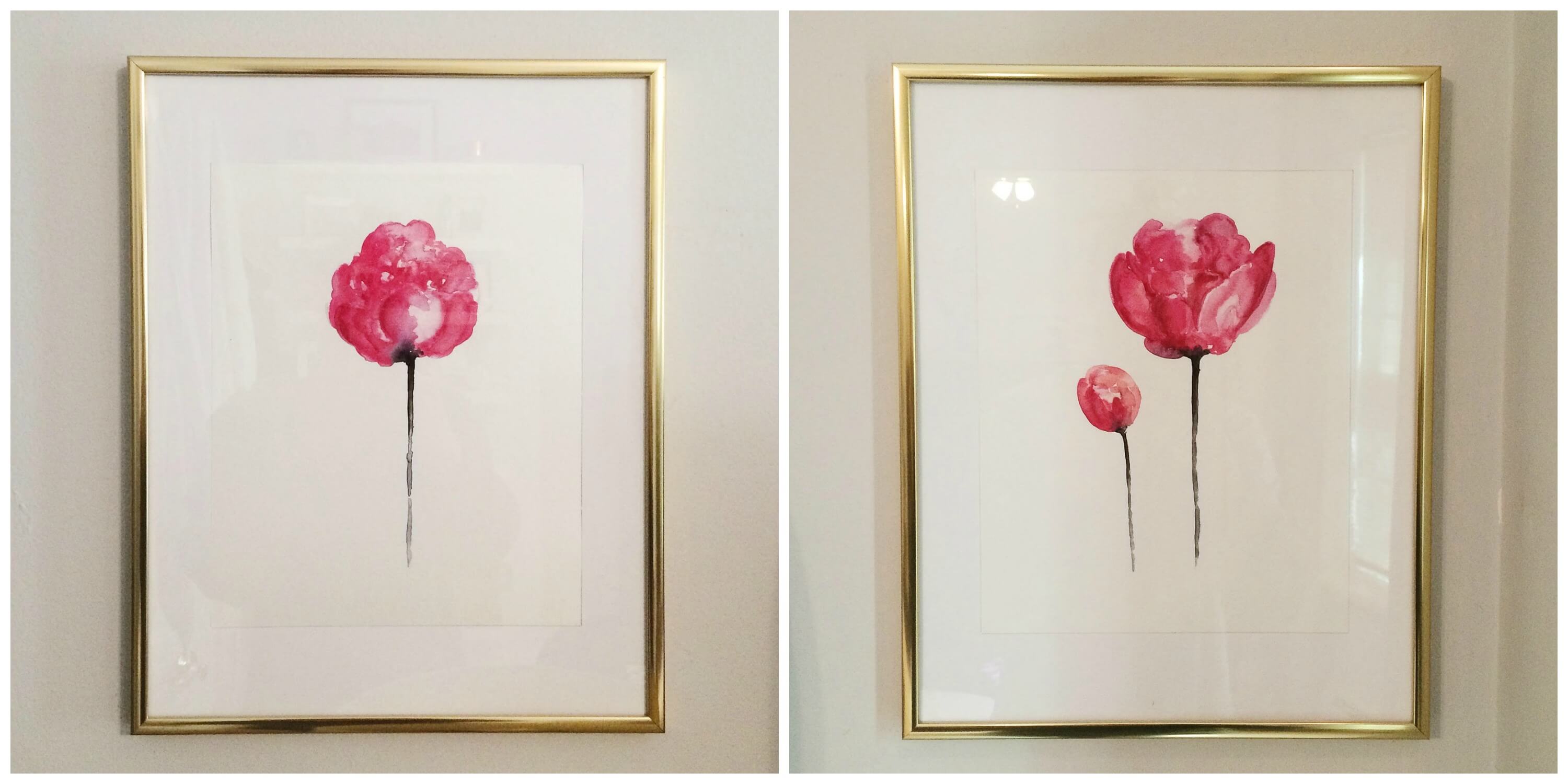 Aren't they just perfect?! I love the sophistication + the femininity + the softness + the pop of color!
Do you love them as much as I do?!
You can find Joanna's website here.