Thanks for the feedback on yesterday's post! I received a lot of great opinions from my Instagram also!
I'll be sure to update as the project goes along. The client already purchased a sofa (I wasn't aware) so now we're redesigning the plan around that (deep breaths!)…update to come soon!
As for now, I saw this picture and I'm obsessed!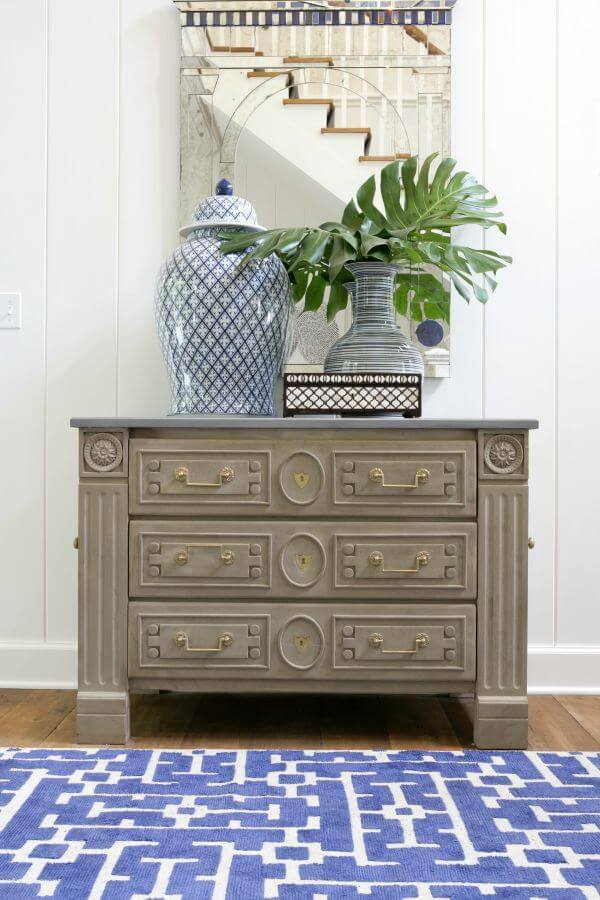 I always love a clean, simple entry way but with a statement piece. I am OBSESSED with this chest they used! Paired with the two oversized vases, the geometric rug & the mirror to reflect the light, it's perfect. Just enough "umph"!
Here's a roundup of some entry way tables I am currently loving: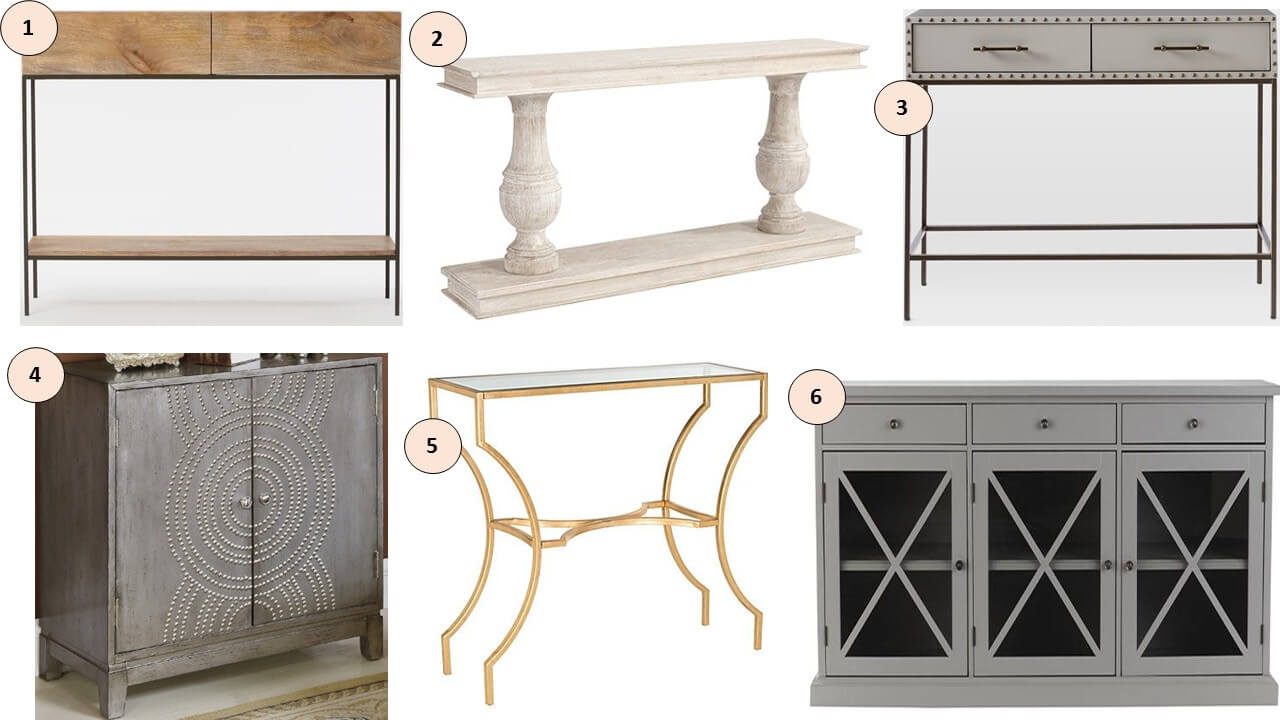 Which one is your favorite?!