With a new year comes opportunity for change. For revamping your style & revitalizing your home. I'll be introducing a 6 week series called "new year revamp"  that will include home office (today), guest bedroom, master bedroom, main living space, guest/hall bath & kitchen. These won't be major renovations, but rather minor changes that will keep your space feeling organized, refreshed & motivating.
Let's start with the home office! For those of us (myself included) who work from home, it's critical to have a home office that allows us to be as productive as possible.
1.Use a color scheme that works for you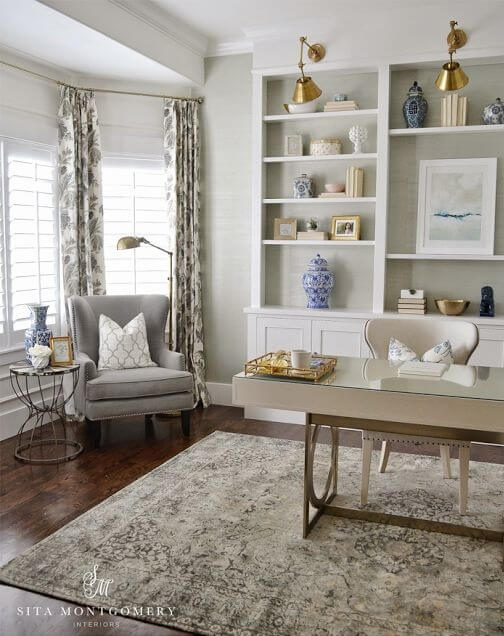 For me, the grays/whites/neutrals are calming and serene. Any bright colors stress me out & distract from my work. But for you it may be different! Pick a scheme that you like and go with it. If you're undecided, I encourage you to start with a neutral wall color, neutral furniture & incorporate color in the accessories. After all, we want minimal distractions while keeping the space warm.
2.Create a productive, organized work-space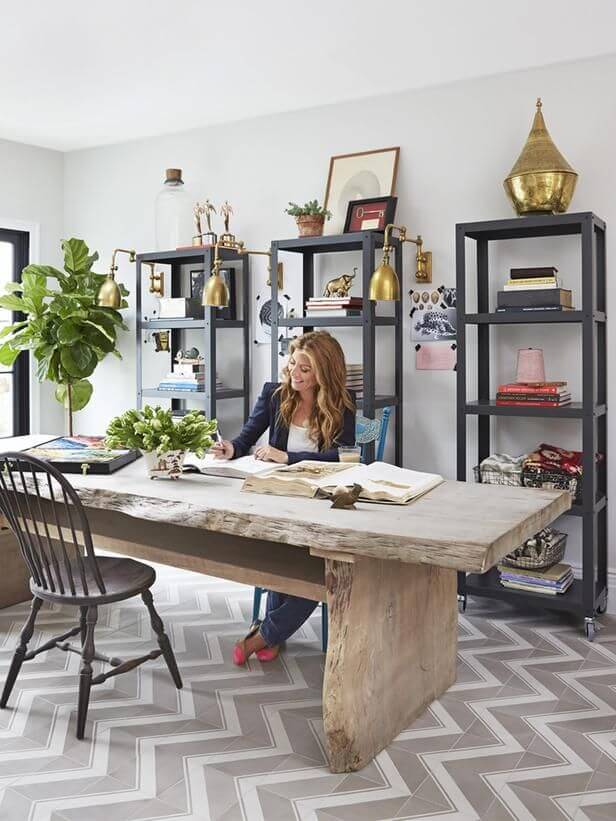 Okay, here's where the planning comes in. First, find a desk you love! This is the centerpiece of the room, so it's worth investing on one that you love, even if it's not your typical desk (seriously, how badass is that desk from Genevieve Gorder's home office?!).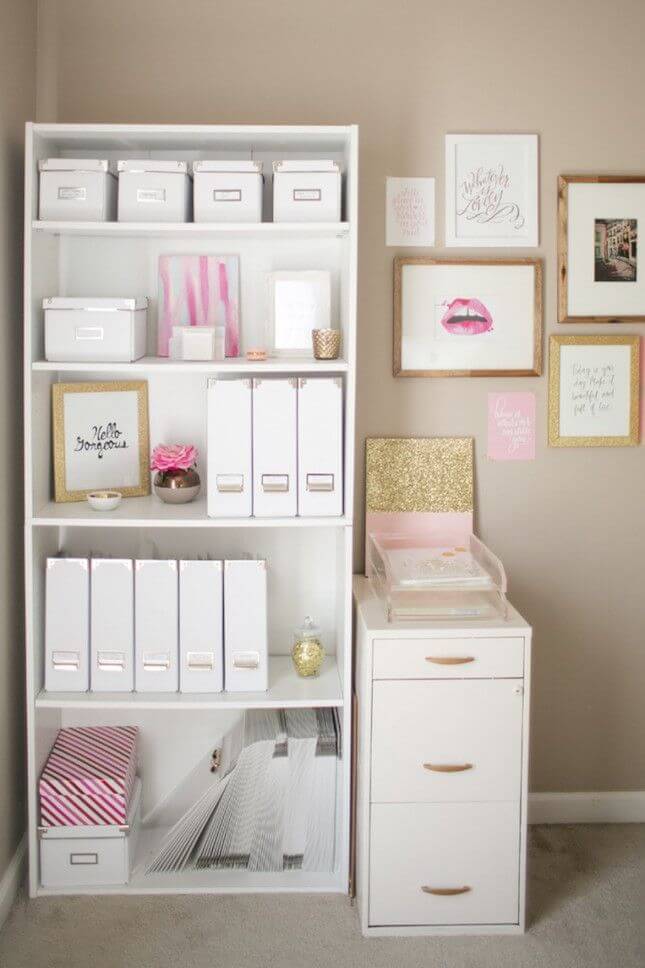 Second, take an inventory of what you need to organize- is it a ton of filing papers? An abundance of paint chips & fabric samples? Whatever it may be, let's find it a home. A good place to start is buying identical binders, storage boxes, or trays & labeling. Keep your color scheme in mind when purchasing accessories!
3.Keep the clutter to a minimum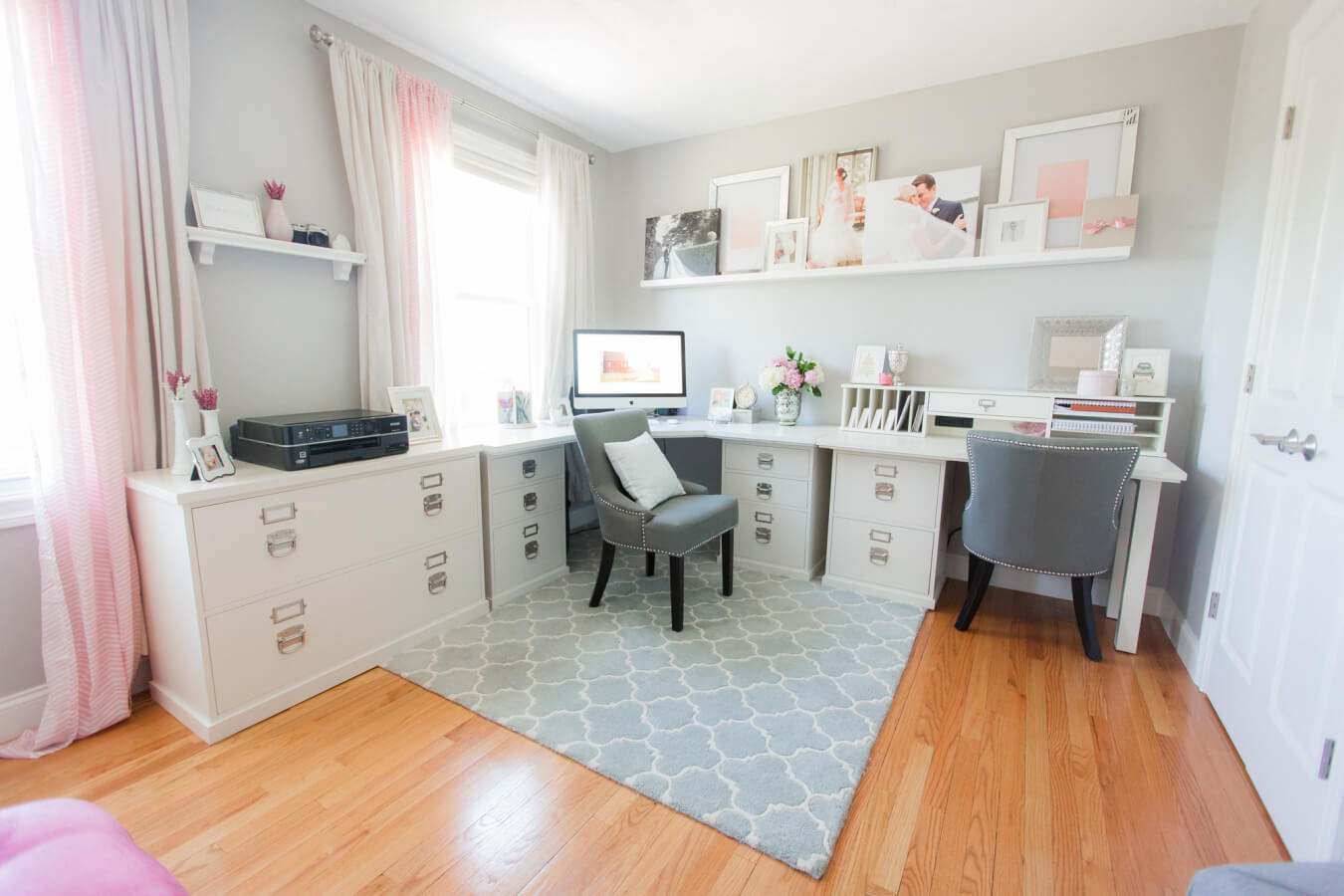 This one is HUGE! Here's some homework for you: at the end of each workday, take 5-10 minutes to tidy up your space. Toss the trash, put everything back where it went, and file away  loose papers. After all, we just spent all of that time organizing our space! I promise that walking in the next morning, you will already feel better. De-cluttering is key!
4.Make it feel homey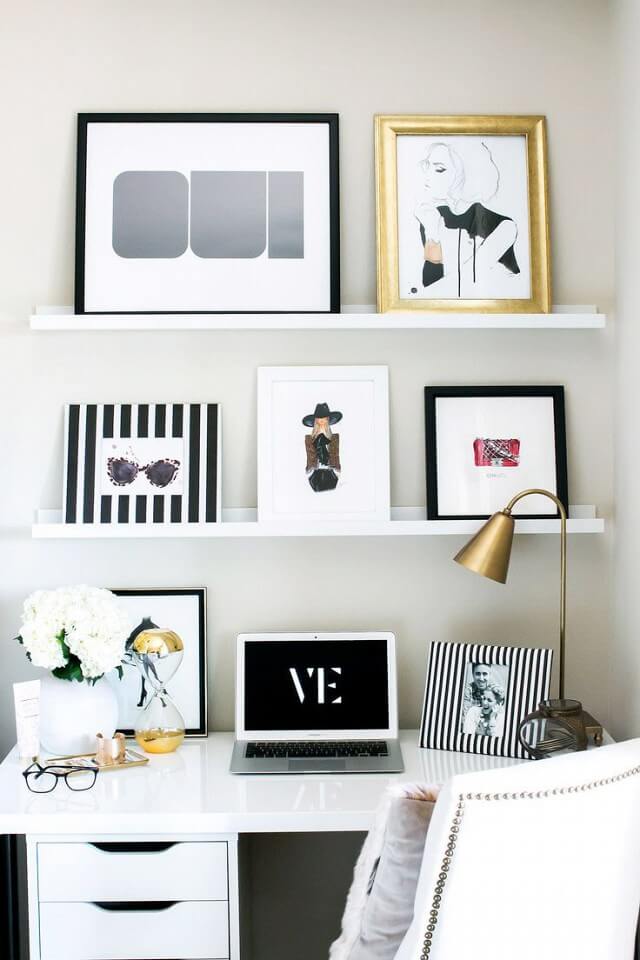 We're not trying to recreate a stiff, corporate office environment here. Think of what makes your home feel comfortable- pillows, flowers & plants, candles, pictures, etc. Keep it professional, but make it personalized. Easy weekend project ideas: a gallery wall (for me, it's travel pictures that inspire me!), hit up Homegoods for a new rug & pillows, re-do your bookshelves with books, pictures & items that excite you.
***How do you keep your home office productive? What revamping tips do you have?***