This morning has been on of those mornings- for me, that means I've rearranged our coffee table decor about 4,120,180 times, but I'm happy with the [current] finished product. For now.
(please ignore the awful cable cord sticking out of the top left…it's legit my worst enemy)
Coffee table styling is so fun & easy– people usually overthink it, which is when you drive yourself crazy! Try to follow my "rule of 4" and you can't go wrong:
Something to gather
Something to read
Something with scent
Something you need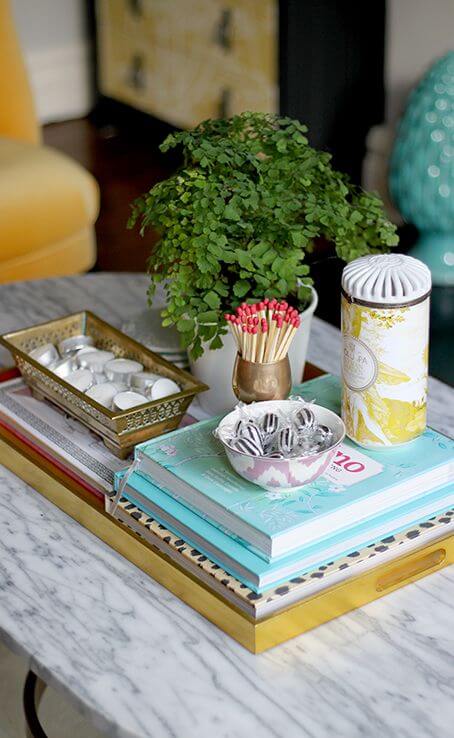 Let's break it down, shall we?…
Gather: The anchor of the table! Think trays (or a variety), bowls, catch-alls, tins, etc…
Read: Books & mags! They're great to add interest, height & color. Just keep 'em hardback!
Scent: This is a must have. Candles, flowers, or both! Fresh flowers are 100% worth it.
Need: This depends on the person. For me, I need a little place to store that stupid remote. I also "need" fresh hydrangeas weekly….but we'll keep those under the "scent" category.
Here are some inspirational pics that use my "rule of 4" to style perfectly: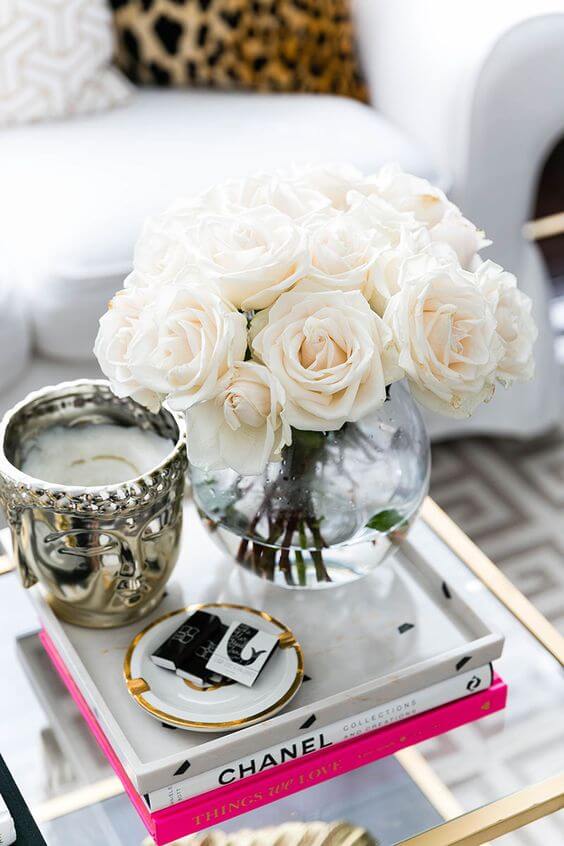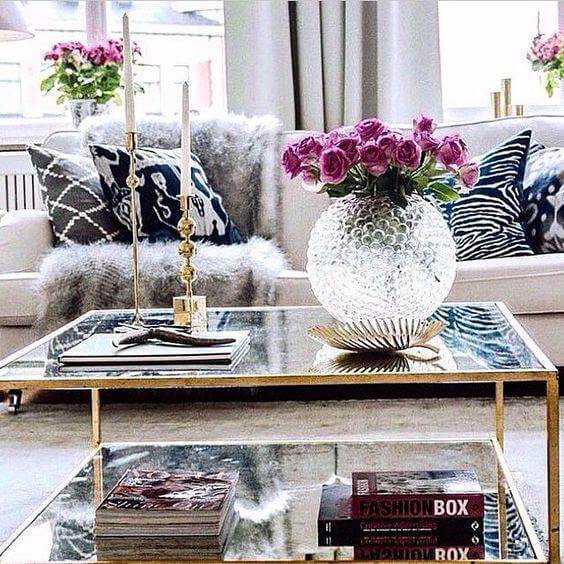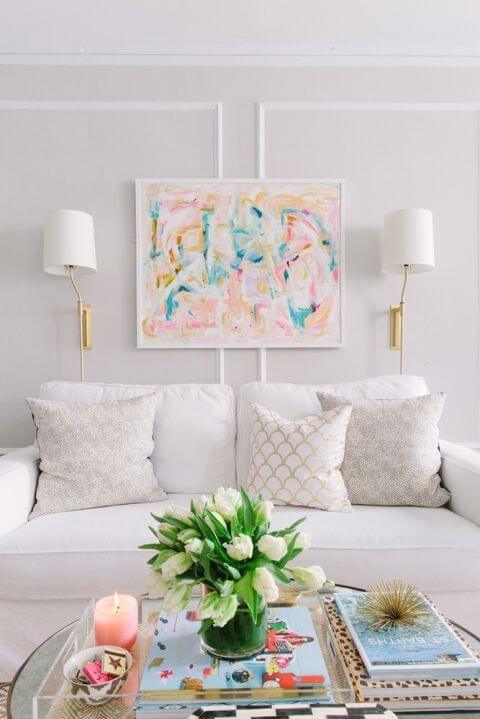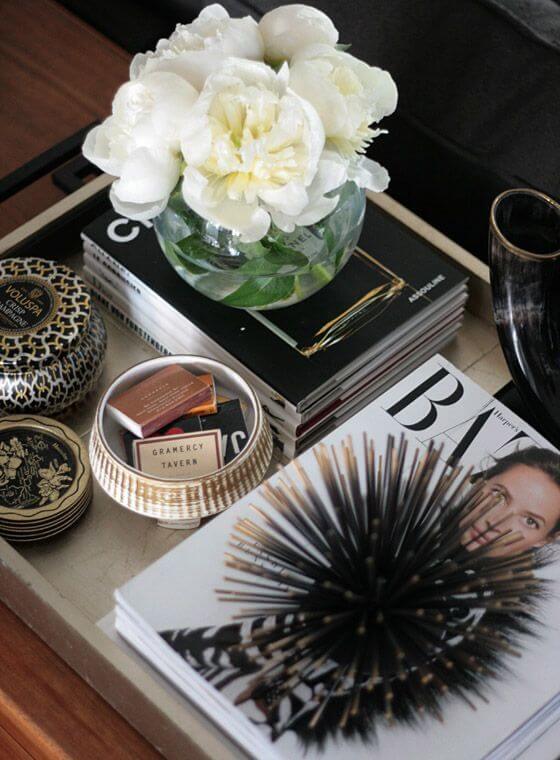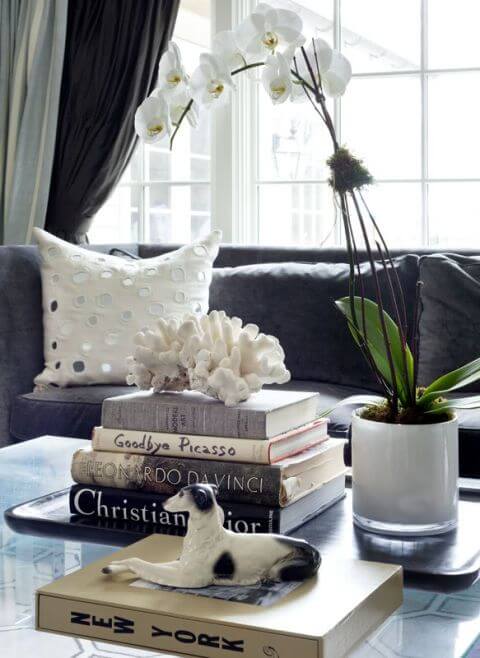 What are your "rules" of coffee table styling?!