Don't let this title fool you- I simply LOVE all white kitchens with a white marble counter top. I mean, this is my all-time favorite kitchen after all: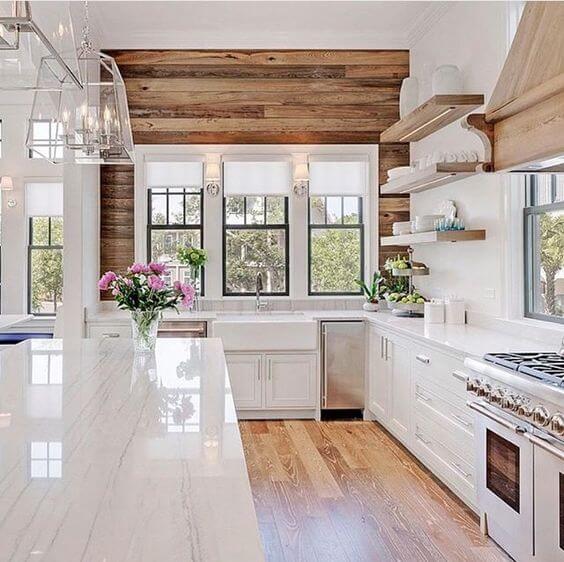 However, one of the things I love most about it is the hint of natural wood that breaks up the all white from feeling too sterile/insane asylum-ish. But if the exposed wood wall isn't an option in your space, a butcher block counter top is. It's also great for an island (all white counter tops above wall cabinets.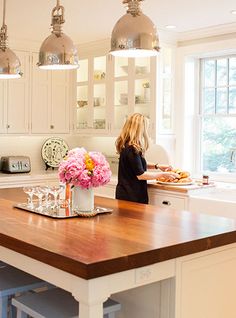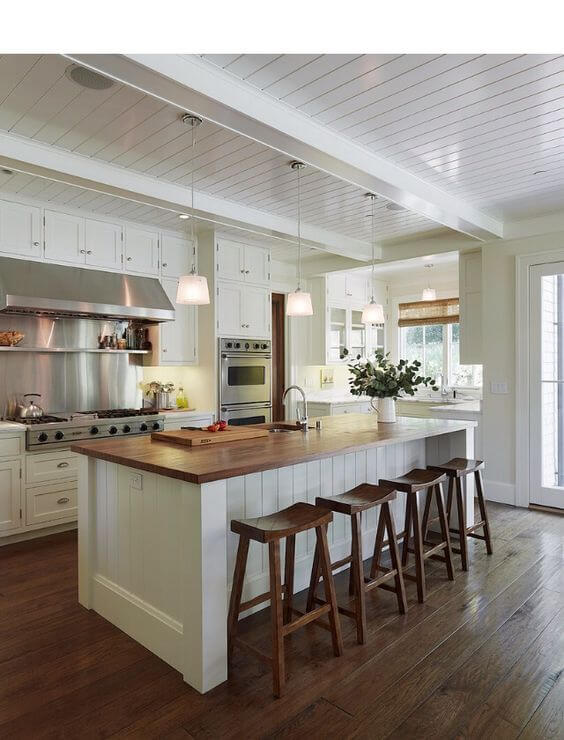 I'm also loving them used when pairing white & black cabinets together. I think it makes the space feel less harsh and really creates a more rustic feel.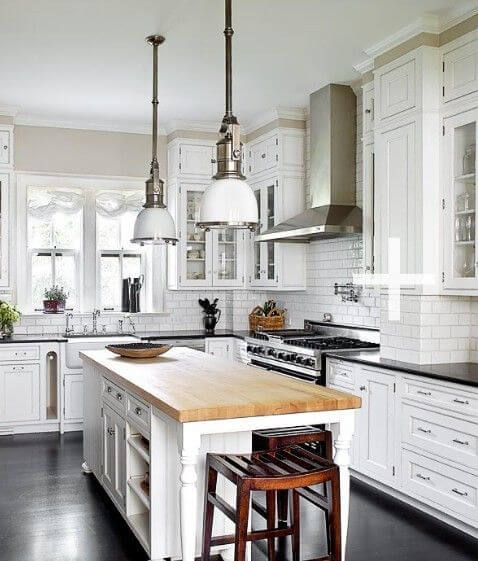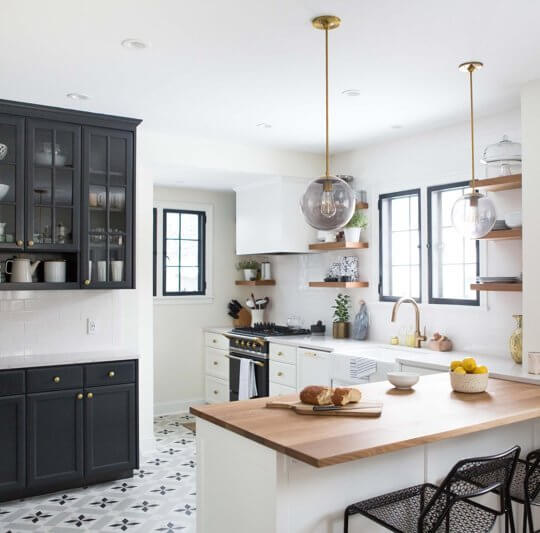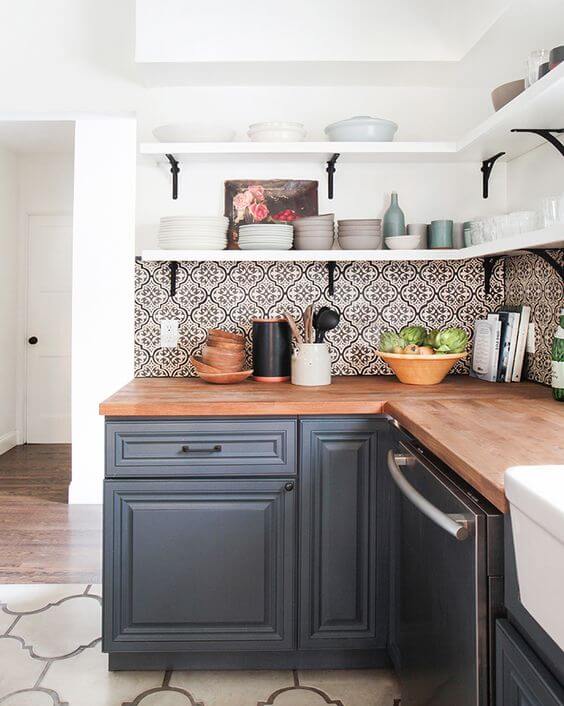 What are your thoughts on butcher block counter tops? Would you choose this instead of/in addition to all white?!