With the holidays upon us, party season is here! For many of us, that means an abundance of eating, drinking, dancing, even hosting (my favorite part!) For those of us hosting, we had better make sure that our bar is (A) fully stocked (nothing like running out of alcohol at a party…womp, womp.), (B) organized & clean and (C) visually appealing!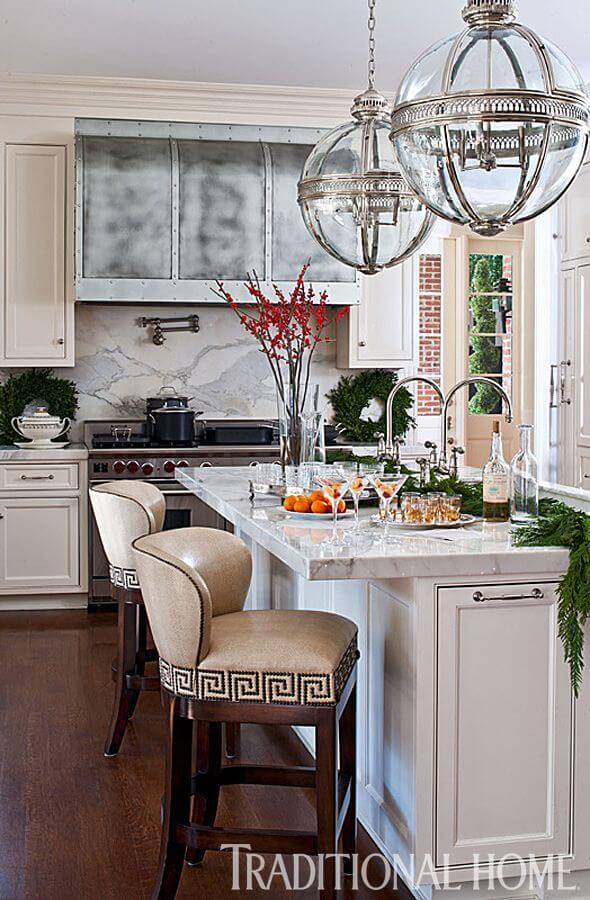 Whether you have a corner bar cart, a butlers pantry, or a full bar, you'll want your setup to look classy + festive. Let me help…
Keep it organized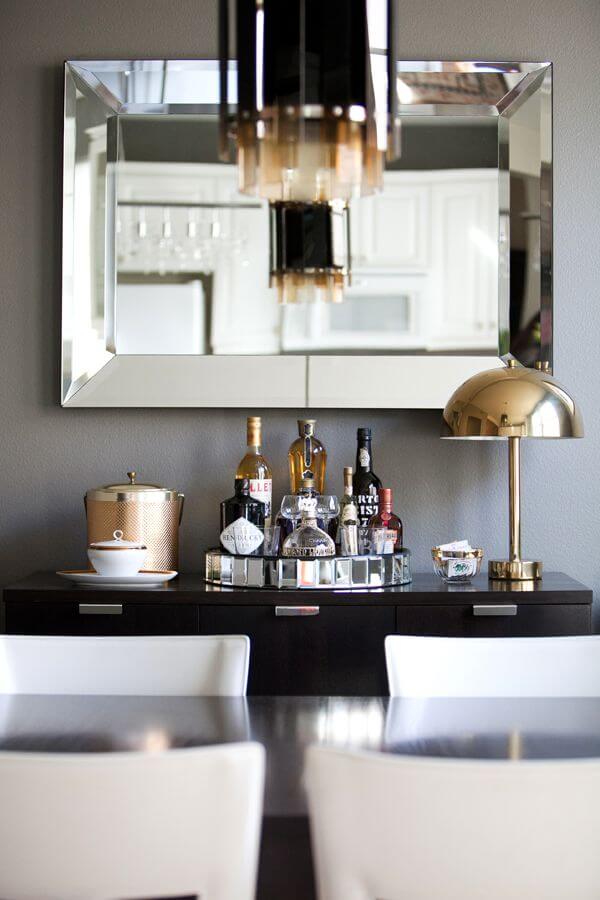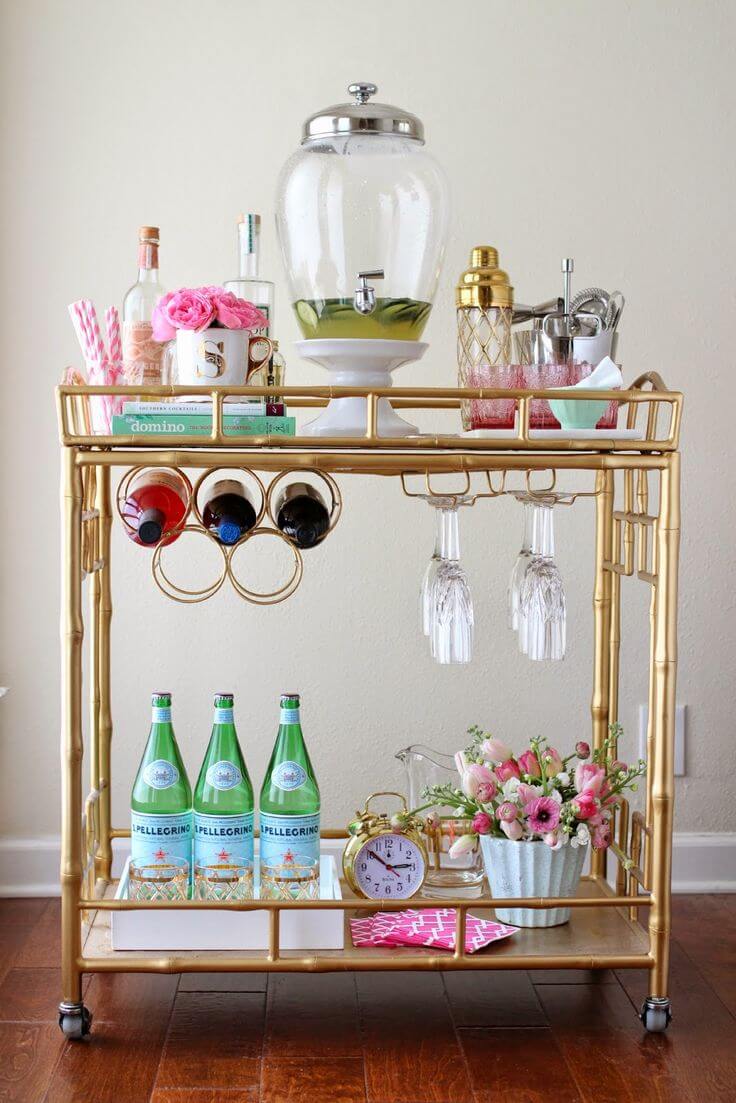 Trays are, once again, the perfect way to help organize. Grab a few mirrored trays & divide up the goods: wine, liquor, mixers…this makes it easy for your guests to help themselves & everything will go back to its spot!
Also, make sure your glasses are easily accessible. Wine glasses? Hang them near the wine. Cocktail glasses? Stack them nicely beside the liquor. Having a signature drink, perhaps a moscow mule? Keep the copper mugs (and limes!) close by.
Tip: if you can pre-decanter & label your wine, it will not only taste better, but look prettier!
Add some festive charm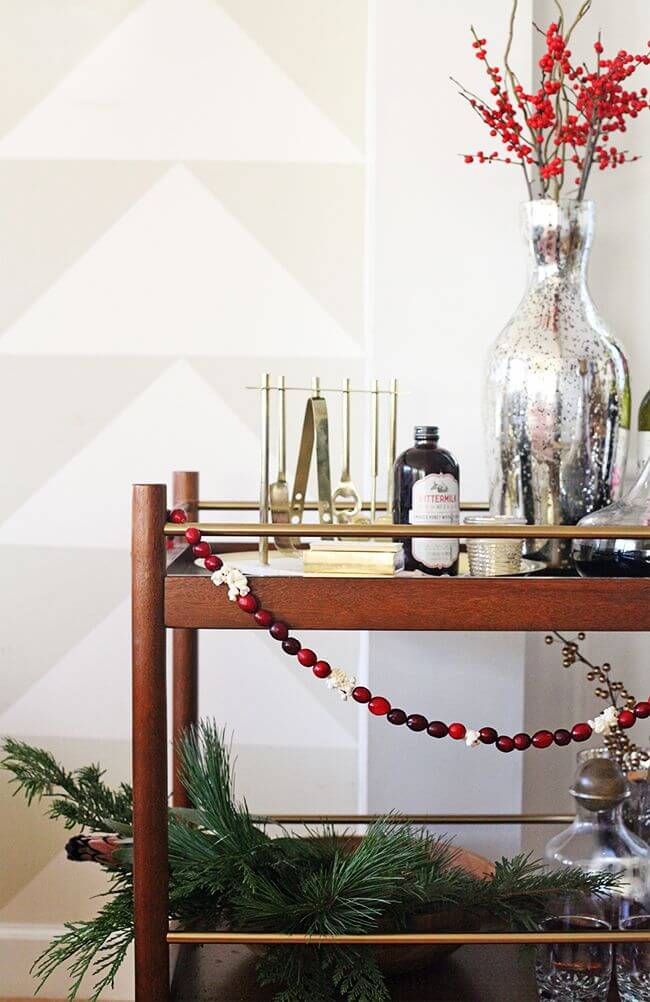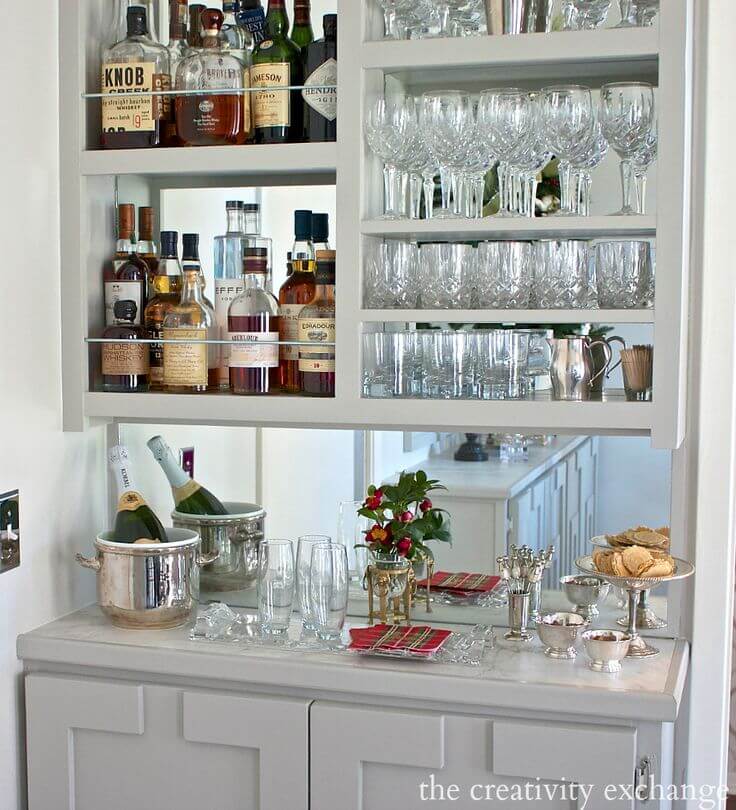 So many fun options: throw in a few ornaments, hang some Christmas garland, have a mini pre-lit tree on the bar, use holiday glassware, lay out fun napkins, hang small wreaths on the bar windows. Whatever you do, keep it simple & classic and you can't go wrong.
Don't forget the mixers & tools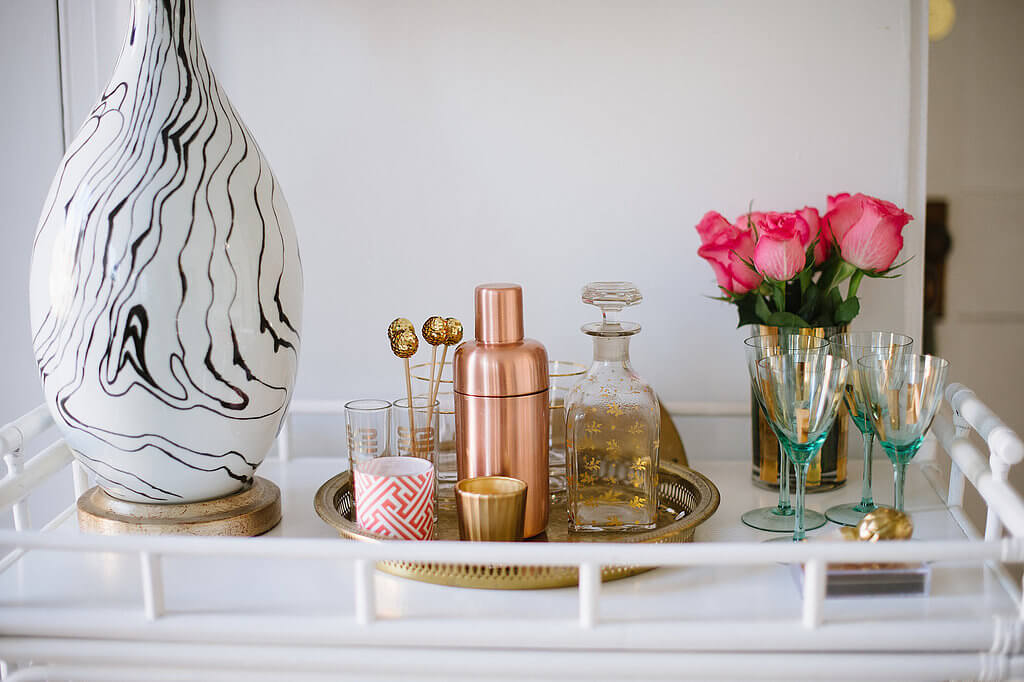 Ugh, what's worse than making a mixed drink and then realizing there's no spoon…finger mixing time! Gross. Let's all do our guests a favor and be prepared- napkins, straws, mixing spoons, shakers, knives/cutting board (make sure you cut lemons/limes ahead). Plus, if you organize all of these tools in either small stations, or in cute bowls (love these West Elm ones), it adds to the charm & decor! Two birds, one stone.
A few snacks never hurt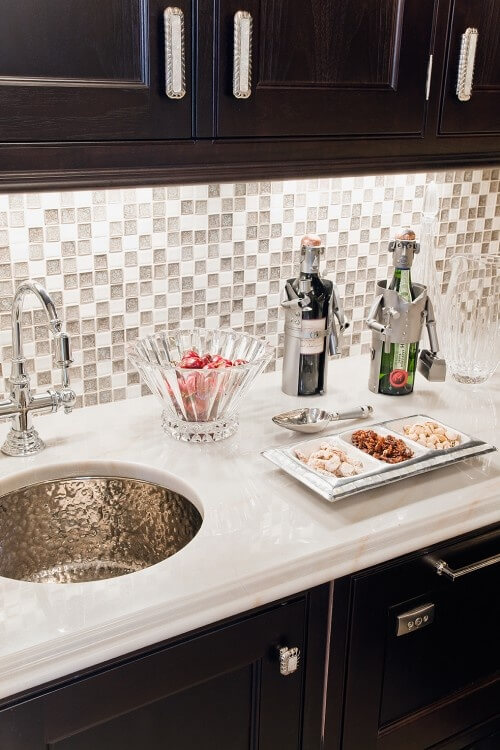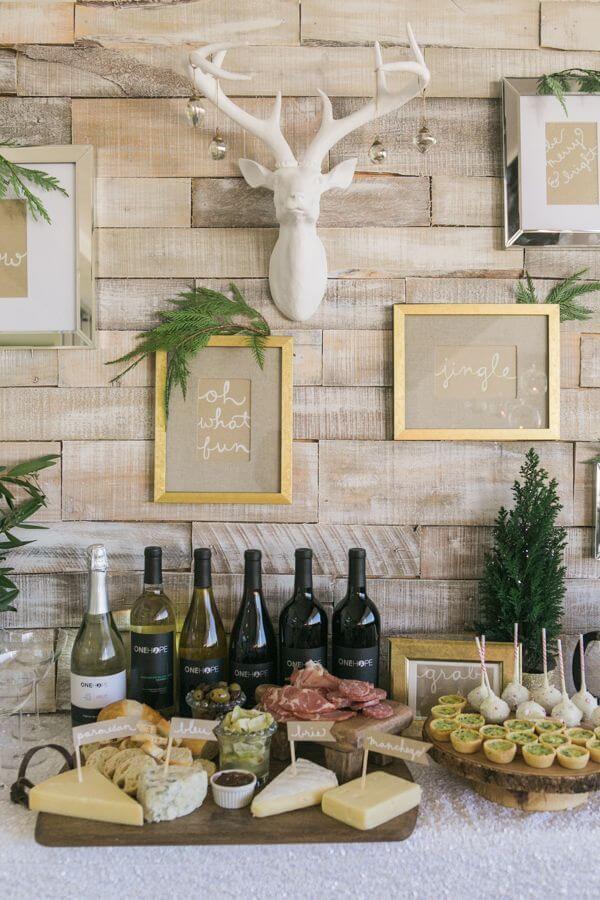 Whether you're having food or not at your holiday party, make sure you've got some easy hand snacks. Simple, inexpensive options are mixed nuts, candies, cheese & crackers, olives, etc. These all pair well with alcohol and makes it easier for those guests who may want a little nibble.
Are you hosting a holiday party this year?
What's your bar setup look like?