You've probably noticed a growing trend over the past year- white, modern, clean kitchens with bread board & wooden cutting boards as decor. Let me tell you- this has been a favorite of mine for years for a couple of reasons. Firstly, wood boards are simple, classic & go with almost every design style. Second, y'all know I'm all about "double duty" in the kitchen- and these are the prime example. In fact, I counted last night and I've got at least 9 wooden cutting boards in my (tiny) kitchen. Ha!
Let's take a look at some ways these can be beautifully displayed in your home…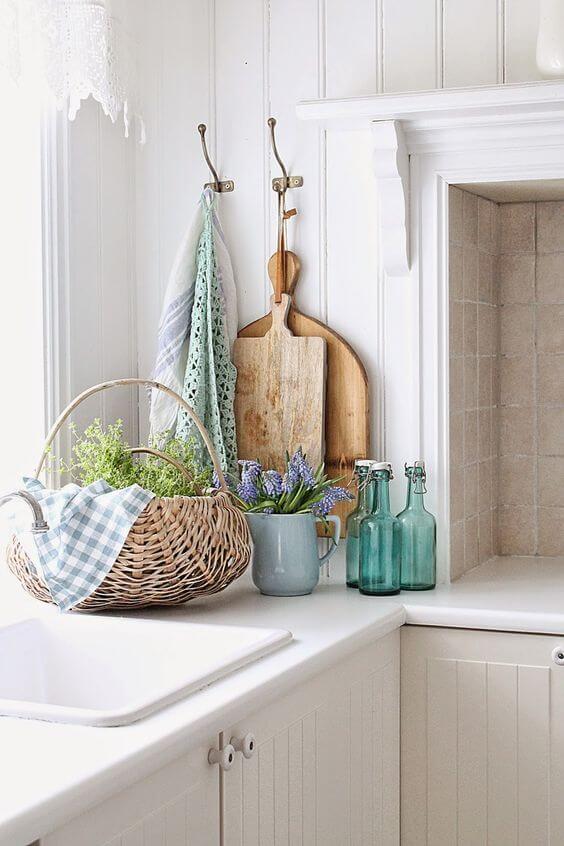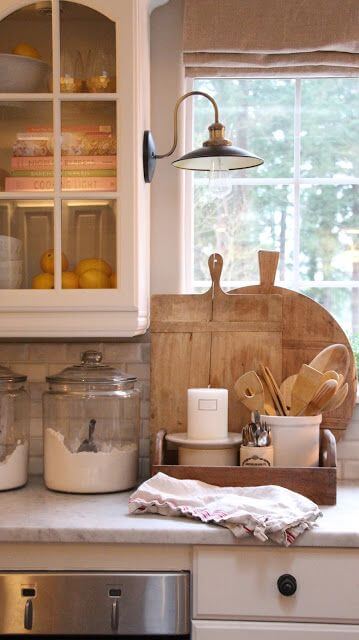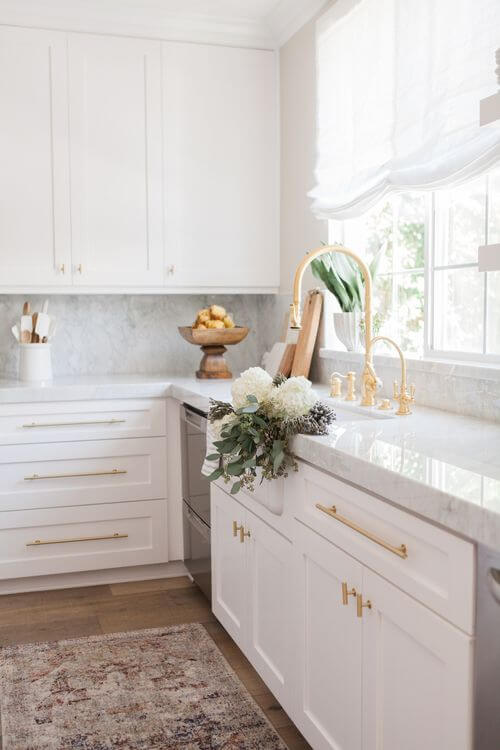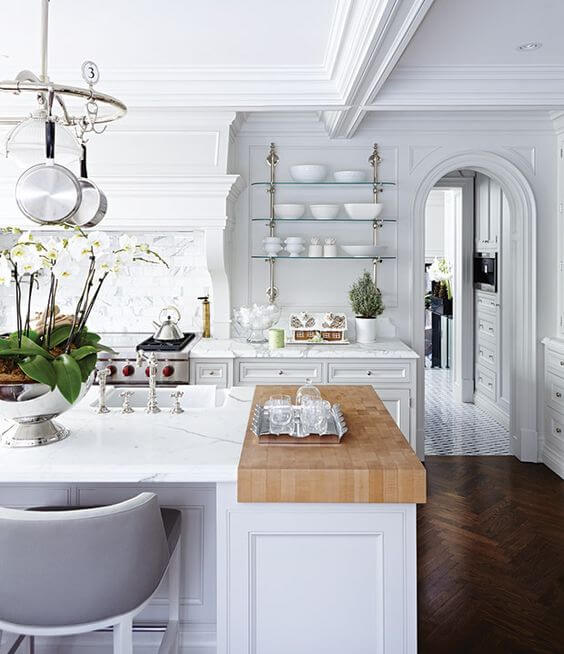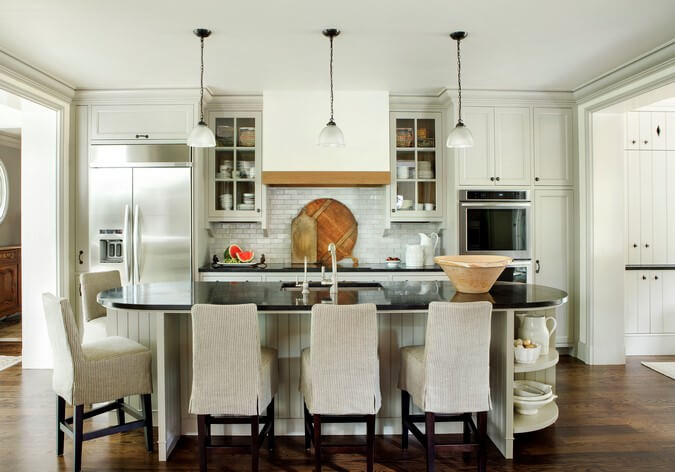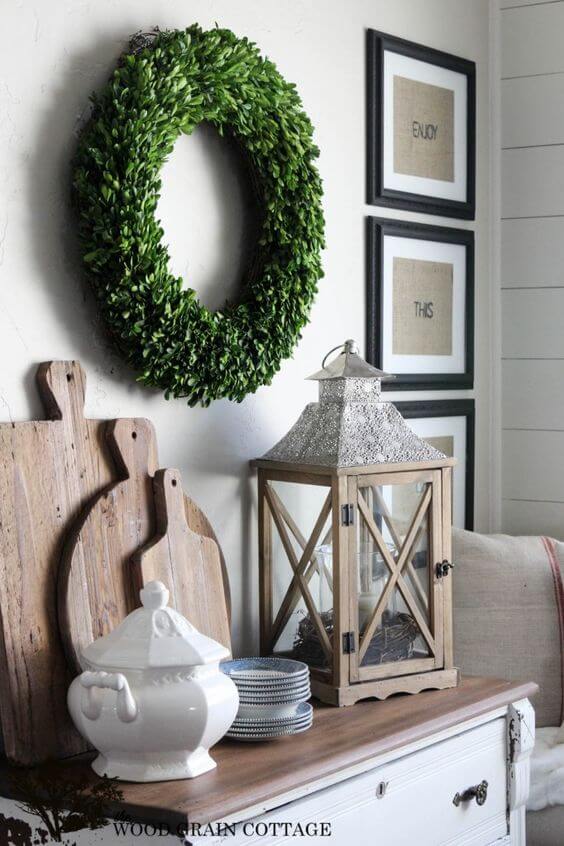 The key is to mix & match- various shapes and sizes, while keeping cohesive color. They're so fun to move around- lean against the wall, use as a base, etc. Here are some current favorites you can buy now: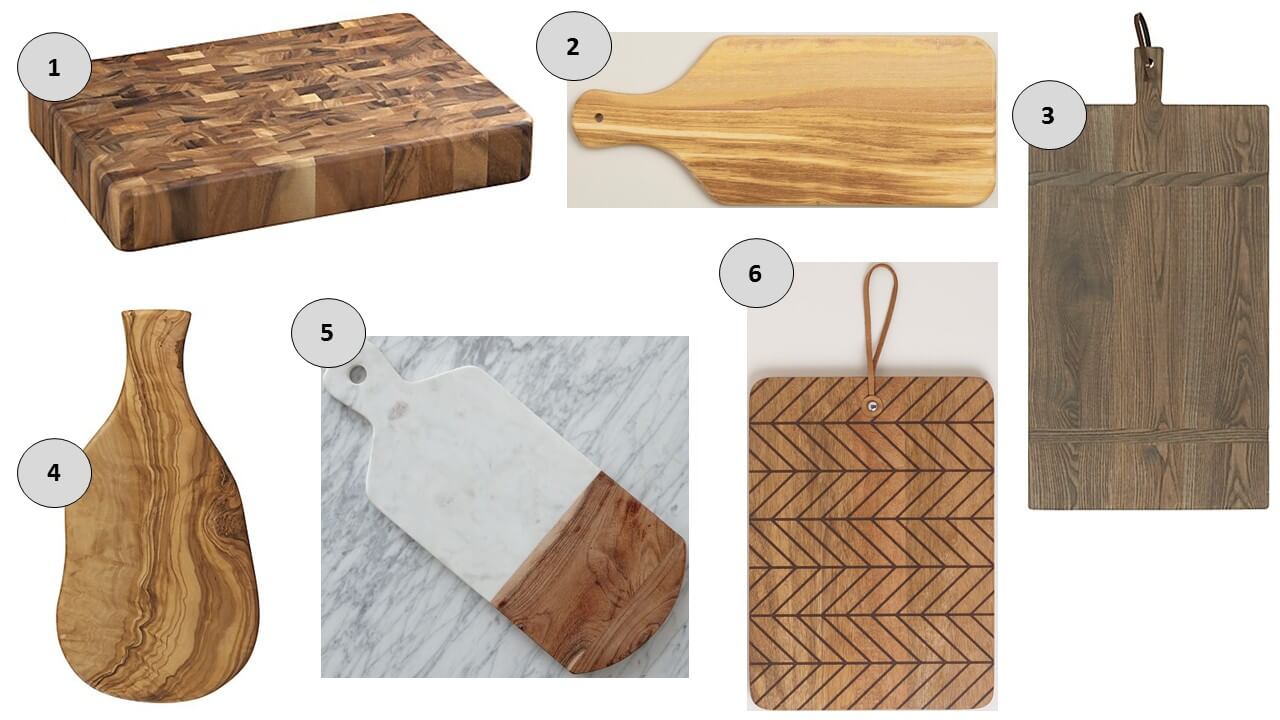 Do you display bread boards? Are you into this design feature?