Does anyone else's dream kitchen include old faux granite, mismatched appliances with a 1990 black/white combo stove and a chipped all white faucet?
Yeah, didn't think so…
Lucky for me,  this is one of the many joys of renting.  So in order to mask the hideous appliances I'm so fortunate to see daily, I'm hoping for some cute kitchen decor to help distract the eye: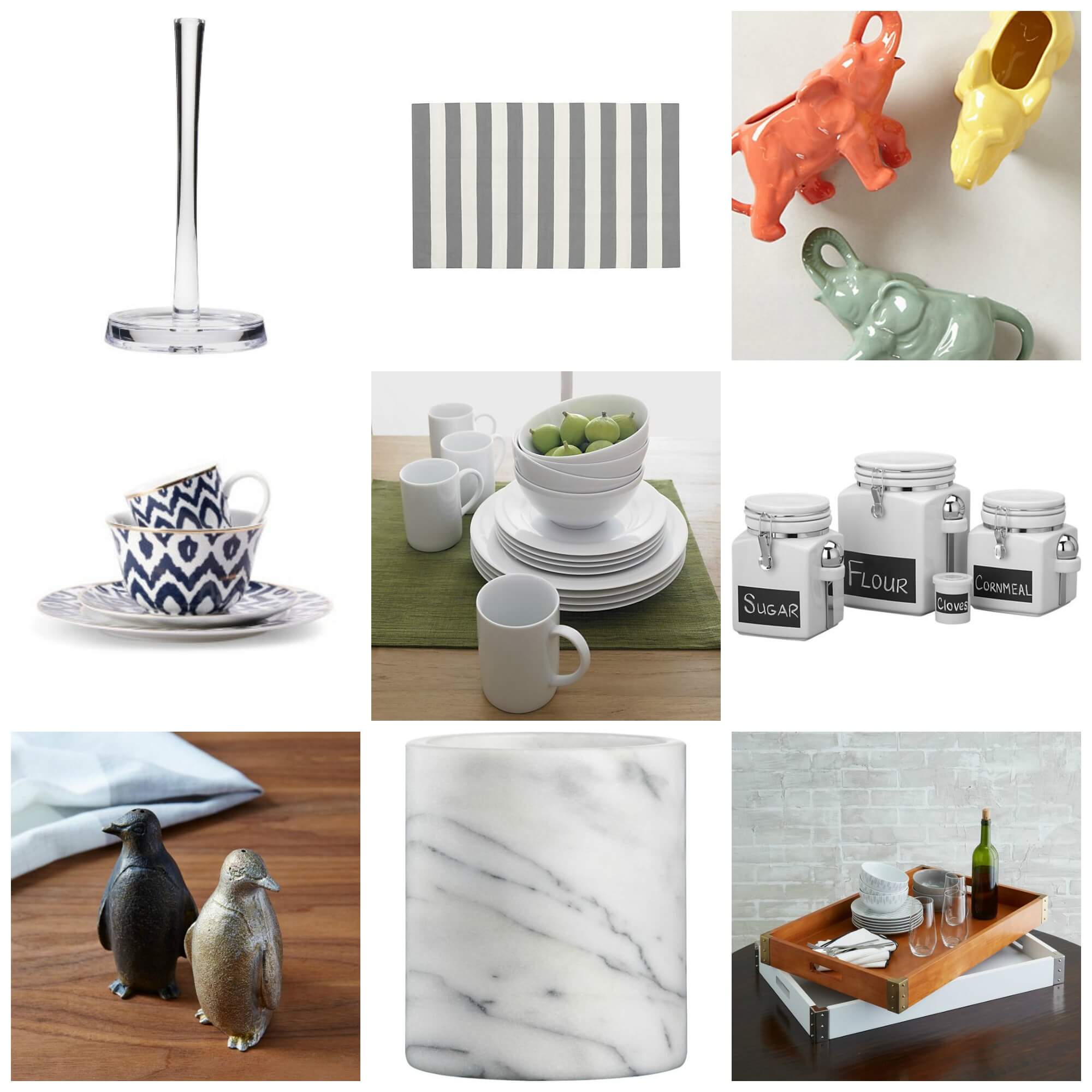 Paper towel holder / Rug / Creamer / Ikat dinnerware / White dishes /
Chalkboard Canisters / Salt & Pepper Shakers / Utensil Holder / Trays
What's your favorite kitchen accessory?