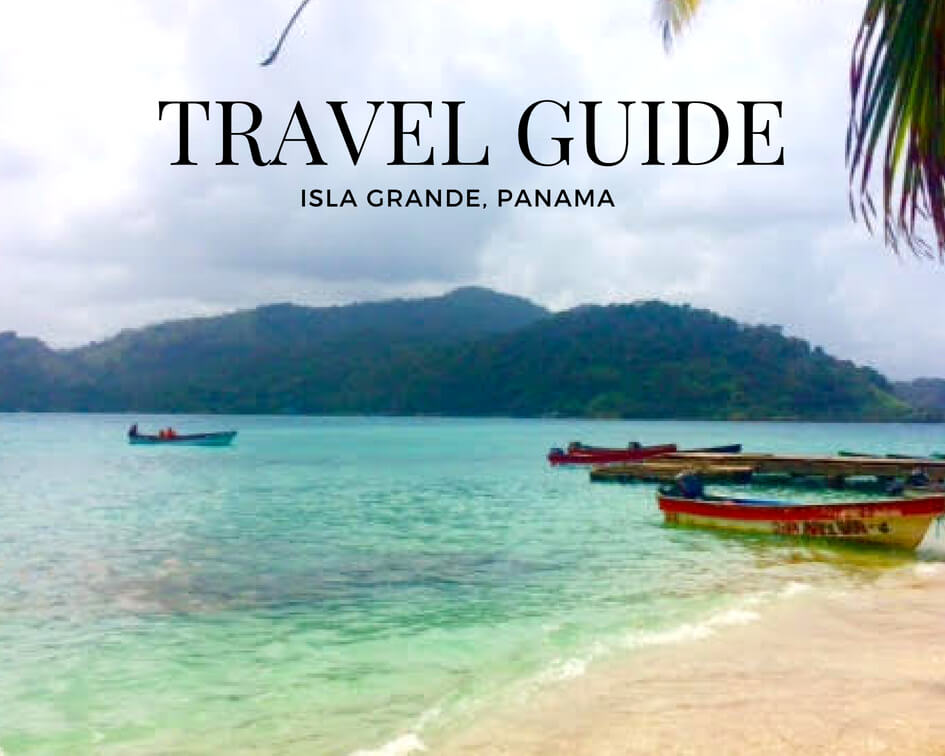 Since we stayed at at the Westin Playa Bonita on the Pacific side of Panama, we knew that we wanted to do a day trip to the Caribbean. Let's be honest, is there anything that beats Caribbean water? I think not. Now, full disclosure…Isla Grande was not our first choice. We were dying to go to Bocas del Toro (too far), San Blas (Zika infested/cut off to tourists),  or the Pearl Islands (tour group closed due to Carnival). As you can see, the odds were not in our favor. However, this is the nature of the beast when traveling, so we decided to go with the flow and explore a new-to-us area! Well, it turned out to be a fabulous choice.
What To Do
+ Hire a driver: We hired a driver to take us to Colon, where we took a boat over to the island for the day. When we got back to the dock, the driver was waiting to take us back to our hotel.
+ Explore the island: It's pretty simple really- you go left off of the dock, it's the public beach. You go right off of the dock, it's the local town. There's enough time to do both. Basically there's one dirt path that lines the ocean. There are local residents' homes, hole in the wall restaurants, and you can hop into the water at any time. Literally-  people were stepping off of our restaurant dock to hop in & then back out. All of the home colors are so vibrant.
+ Lay on the Beach: The public beach is pretty small but nice for laying out- the water is clear, blue & warm – and you have to pay a $5 entry. We opted to go find little coves and other beaches to avoid the crowd.
Where To Stay
+ This is a day trip from Panama City – I don't believe there is any overnight accommodation on the island for tourists
Where To Eat + Drink
+ I wish I knew the name of the place we ate because it was – hands down – the best meal of our trip here. Spicy grilled shrimp, fresh rice & beans, plantains, cerveza…delicious!