I realize it has been a while since I've posted. The past few weeks have been spent doing some major traveling (between Europe, Jackson Hole, New Jersey & Las Vegas, I have a LOT of travel posts to come!) Needless to say, I feel refreshed and excited and ready to tackle some design!
I've got a dear friend who is recently married (congrats!) and so begins the merging of the stuff. Having recently purchased a home, the couple is looking to take on some major renovations, but first up is re-doing the living room and dining room. Up first, the living room!
A few inspirational pictures, client approved…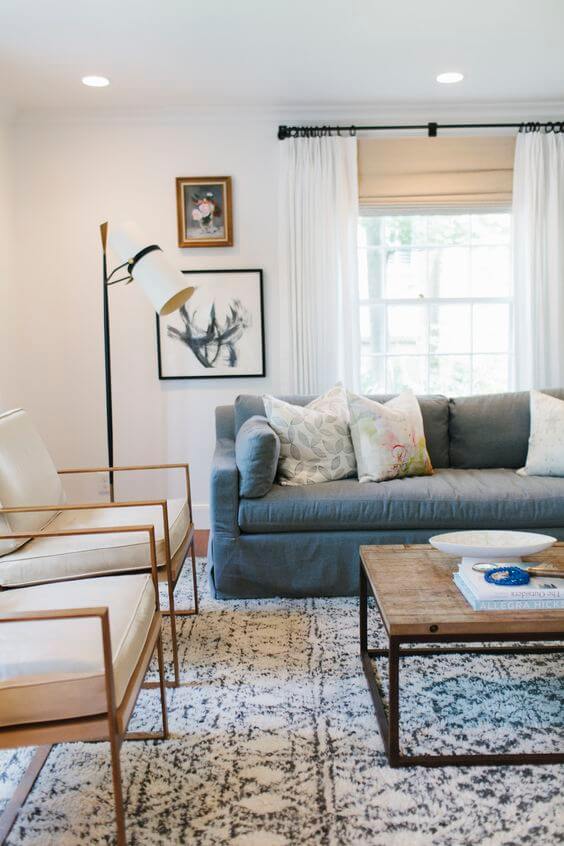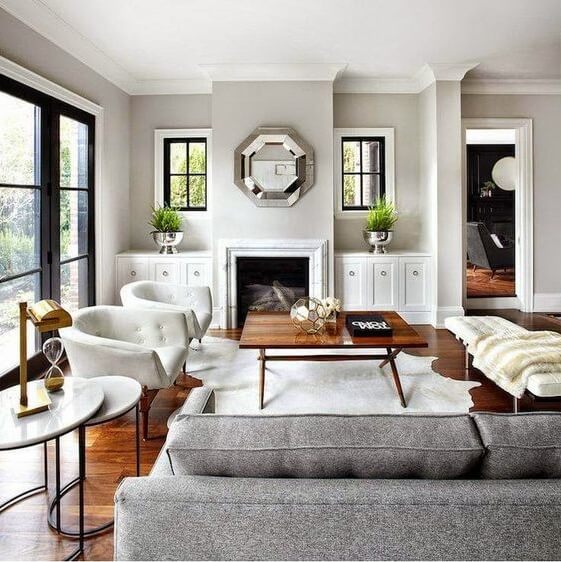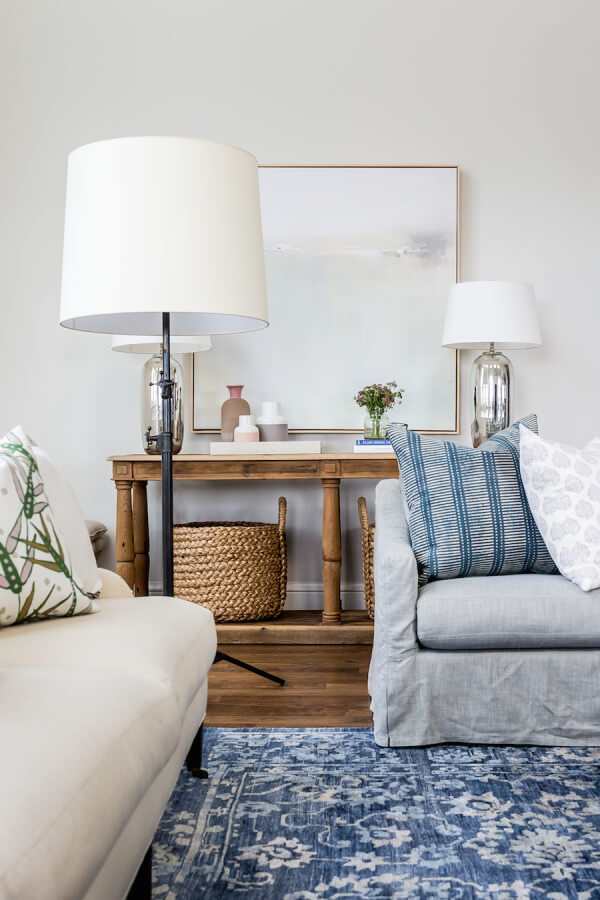 A few details about the current space:
-Living room and dining room are open to another, so cohesiveness is a necessity
-A wall of windows provides ample lighting but minimal wall space
-With two kids & a dog, the space needs to be family friendly, functional & durable
-Her style is transitional meets rustic meets traditional, so its quite a mix
Here is the [almost] final draft of what I put together for them. They're having a piece of art commissioned for above the sofa (abstract blended with blues, grays & whites)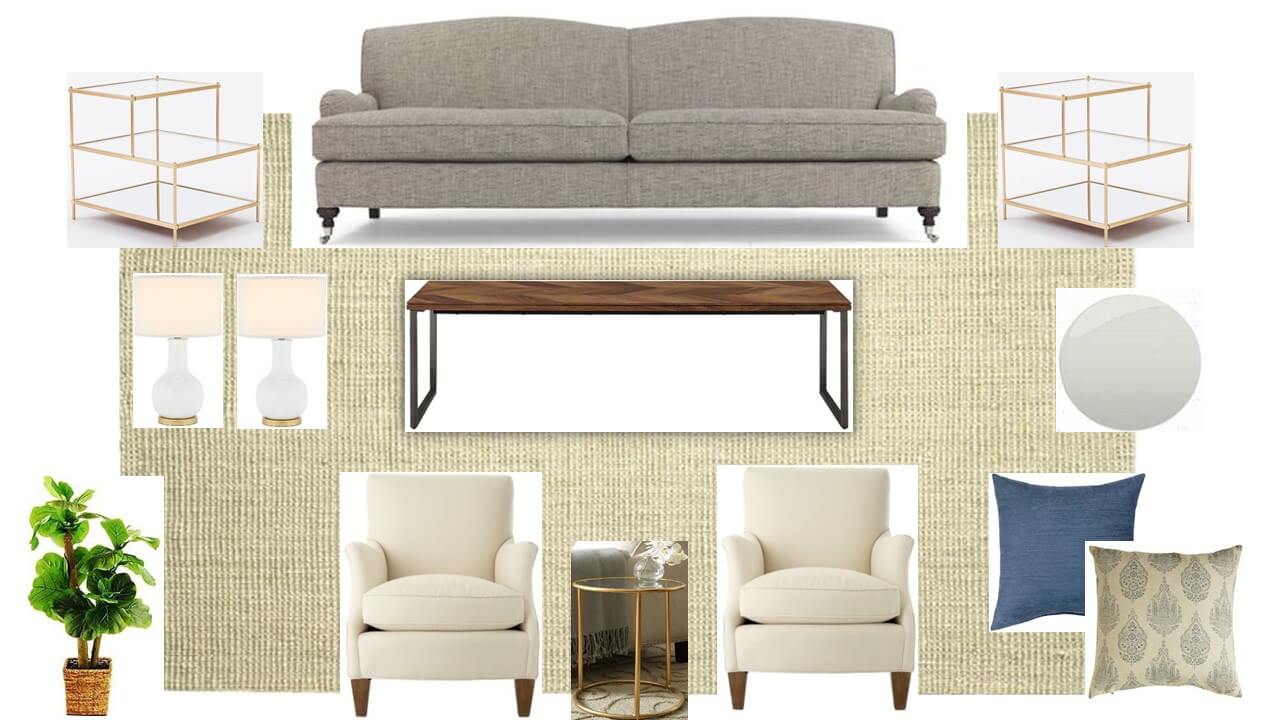 Well, what do you think?! Would you be happy in this space?!
{sofa // chairs // lamps // coffee table  // side tables // rug //
small table //  blue & patterned pillow}