Happy Home Tour Tuesday! Ok, I know..it's Wednesday. I meant to hit "publish" yesterday but after a looong weekend of travel (5 flights) and a 2 hour delay with a french bulldog in tow, I was beat when I got home. Oh well, as they say…better late than never!
So I pinned this unique home tour (Via Elle Decor) about 6 months ago but when I re-visited the page, I loved it just as much as the first time. Black & white can often times be difficult to pull off- it can feel harsh, cold and even boring. Not this home!!! Designer Tamara Magel used a huge mix of fabrics, textures & design contrasts to make this space feel warm, exciting, inviting & very high end.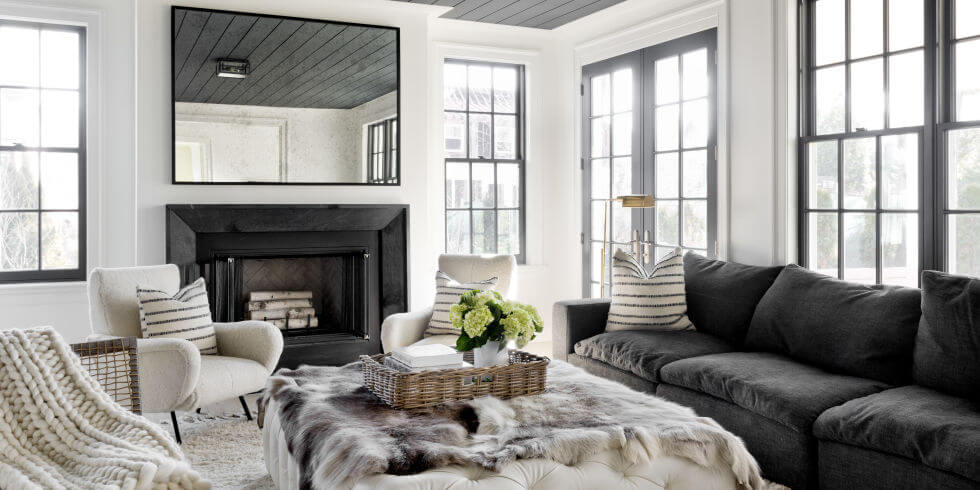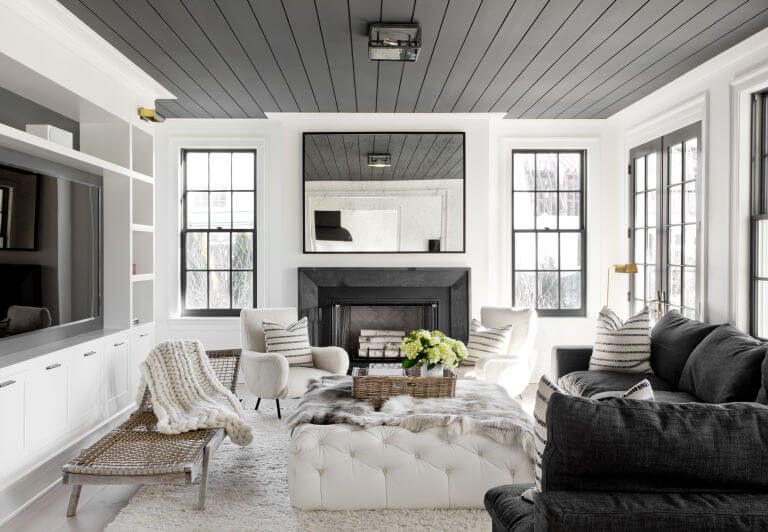 Seriously, take a look above at ALL of the textures used in this living room. The variety of shag, canvas, fur, linen & wool, contrasted with the iron windows (DYING!!!!), bead board ceiling & wood floors make this room so interesting and comfortable! Who else wants to plop down on that RH sofa and watch a movie?!
This kitchen is stunning! Without the huge, black hood it would definitely feel too white. The touches of greenery and those amazing leather bar stools really give the contrast needed.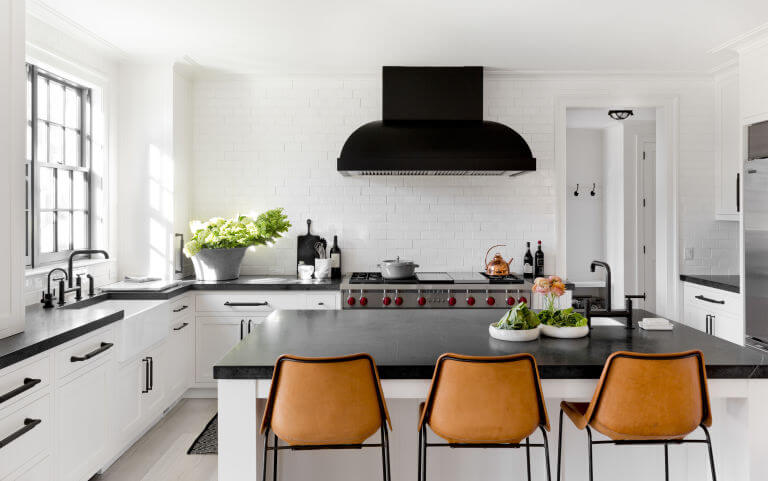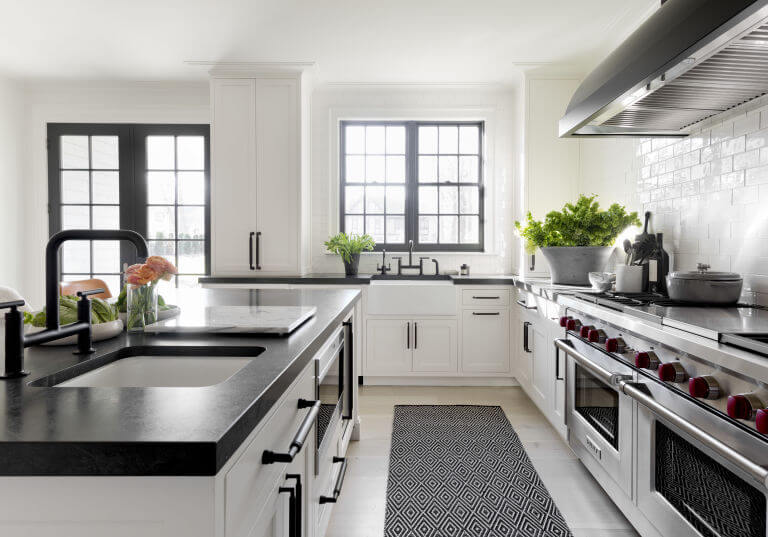 Who else looooooves these two dining spaces? The nook is simple, yet killer. Although I'll admit, I would love to see some custom roman shades (white with a thin border perhaps?!).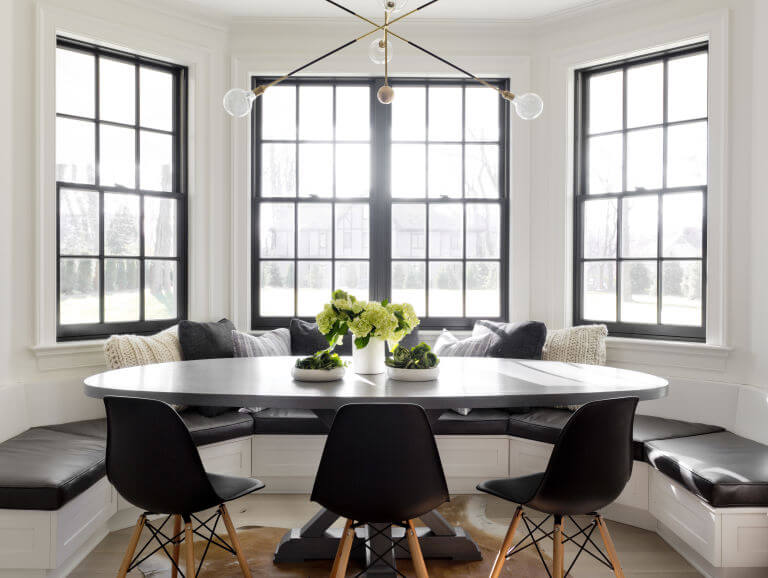 This is pretty much my dream dining room! For starters, grasscloth wallpaper is always a good idea (Coincidentally, I'm using an identical one below in a friends dining room in Atl!). Mixed with this modern light fixture & those KILLER shearling chairs, this dining room is just perfection. Love love love.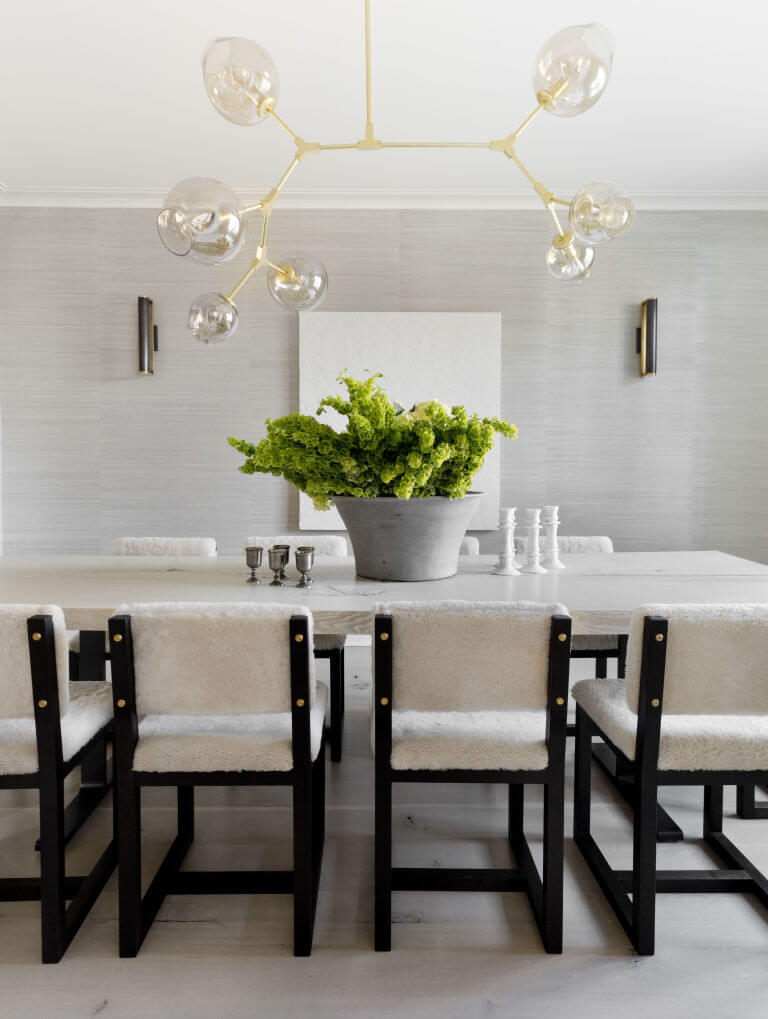 Now let's check out the bedrooms & bathrooms! It's no surprise that I love the all white bedding (whaaaaats new), but again- the layers. Texture is key. As for the bathrooms, I love how they're both black & white but designed completely different. The master stuns with the modern feel & gold touches, while the guest one has a bit more of a rustic touch with the shiplap & nautical mirror.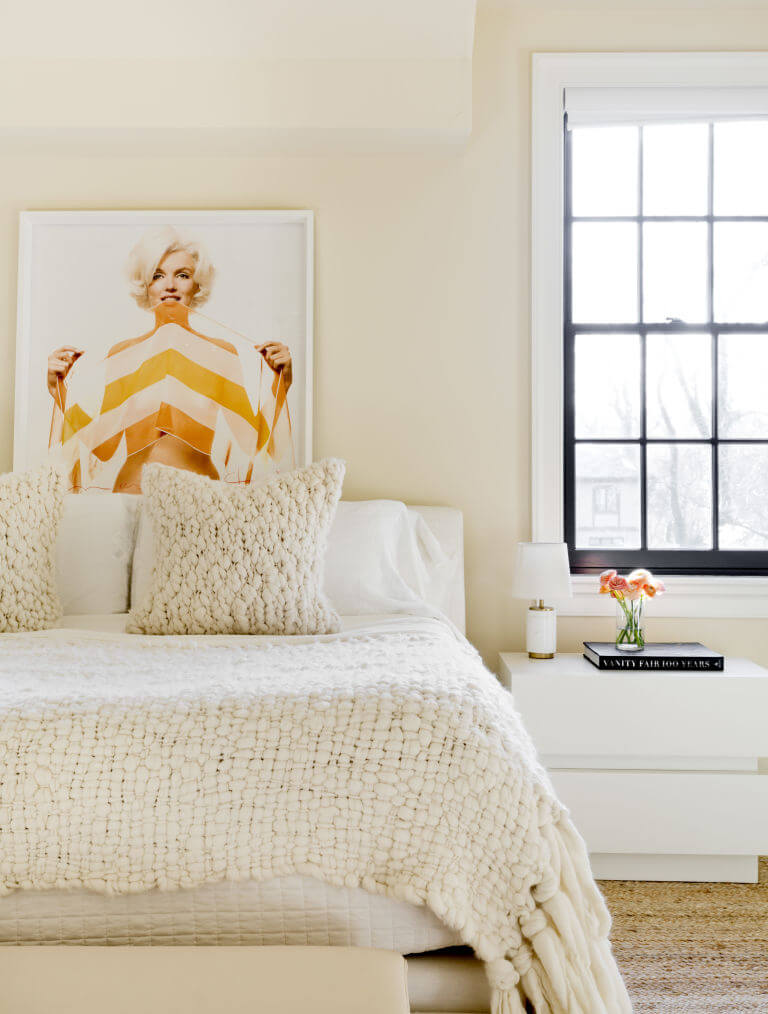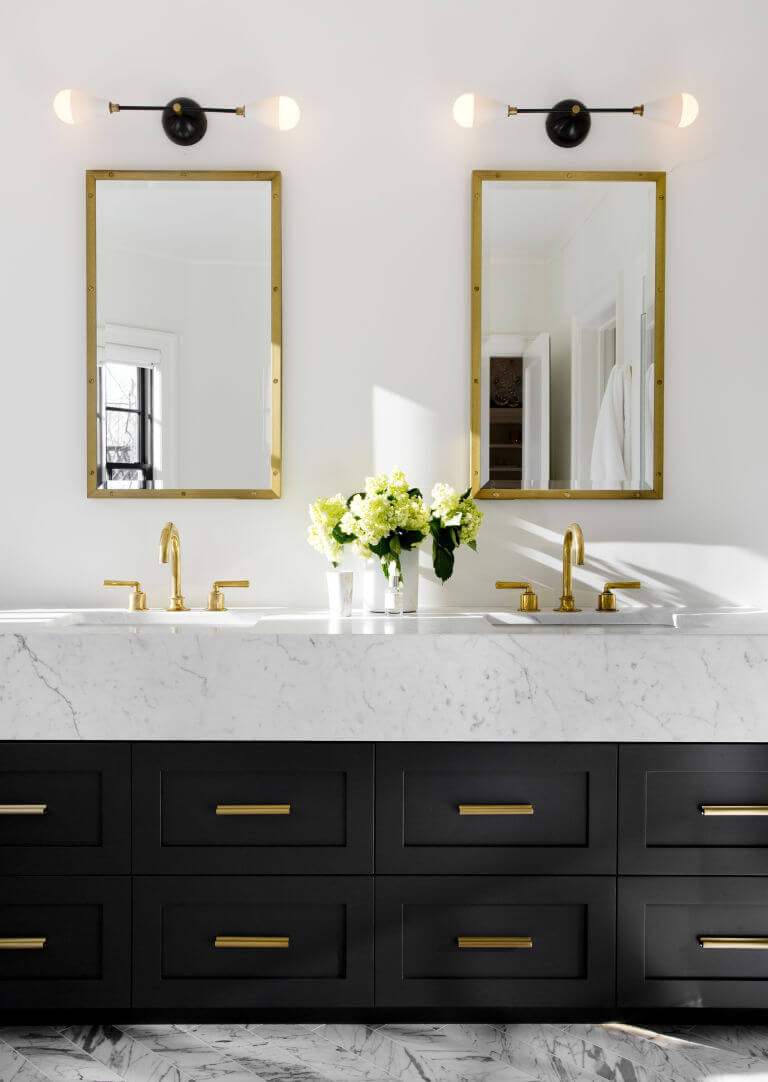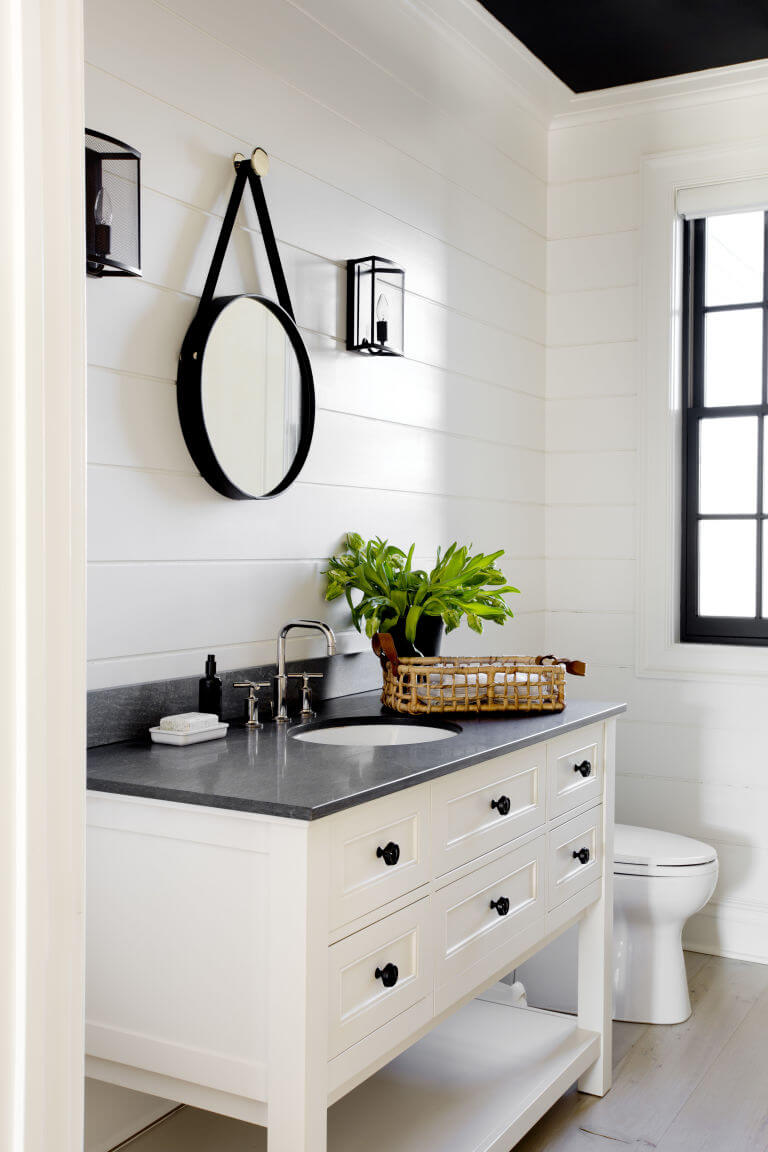 I can't wait to check out more spaces by Tamara!
For more pictures, you can see the full home tour here.