Happy Friday y'all! I hope that you had a productive, enjoyable week. I'm definitely ready for the weekend. Another local weekend on the agenda, filled with some crossfit, a surprise birthday party, watching my Dawgs play (and hopefully win!), and some apple picking, if the weather is right!
For this week's edition of "Friday Favorites"is bedroom specific. Fall seems to be a time when people want to give a little refresh to their main spaces. Stay tuned for more tutorials & styling tips in upcoming weeks. For now, let me help you get inspired…
Great example of mixing fabric textures to create warmth – all monochromatic with a hint of glam in the chandelier & statement art on the walls (when in doubt, go bigger vs smaller)…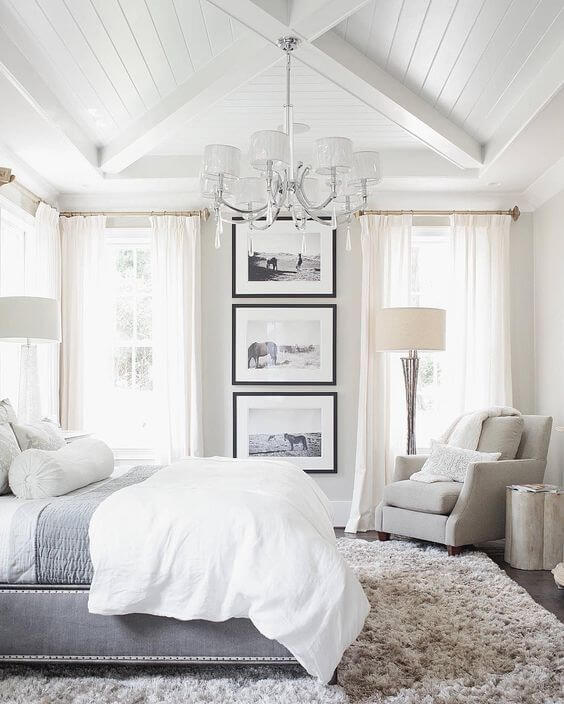 This stunning ceiling speaks for itself! I like how the rest of the room has natural, off-white tones to compliment the ceiling's nature feel…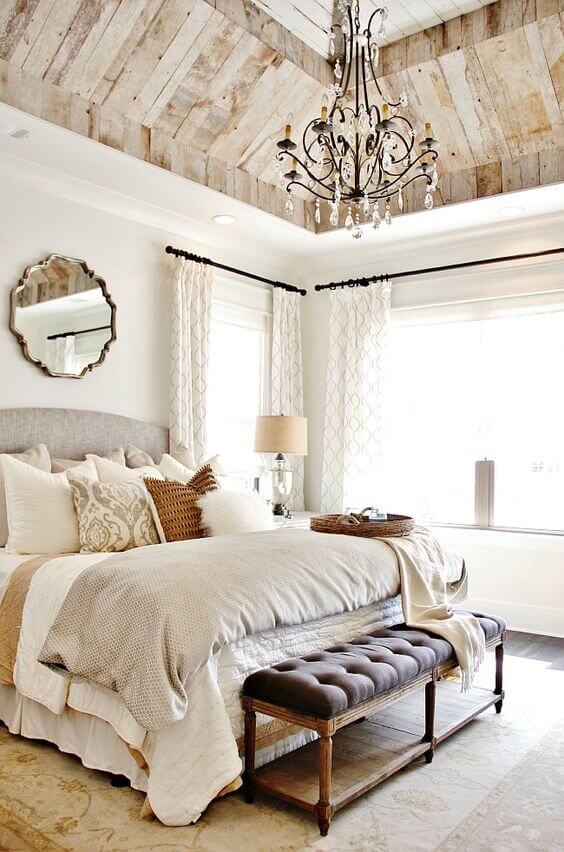 The detailed molding is a fantastic way to transform a blank wall when art isn't the route you want to go. It's minimalist & simple, yet interesting & relaxing…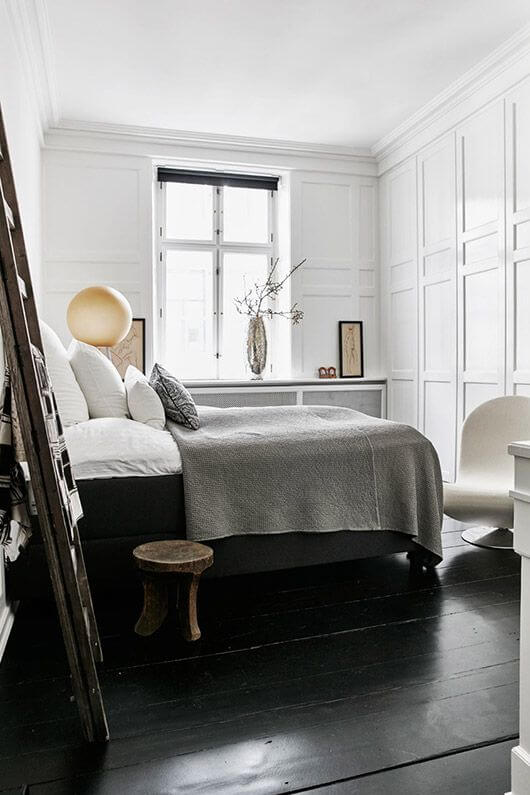 I've shown this bedroom before, but there are a few specific things I love, especially the layering of the rug (damn you, carpet!), the oversized full length mirror & balancing set of 4 framed art. They clearly turned this room from drab to fab…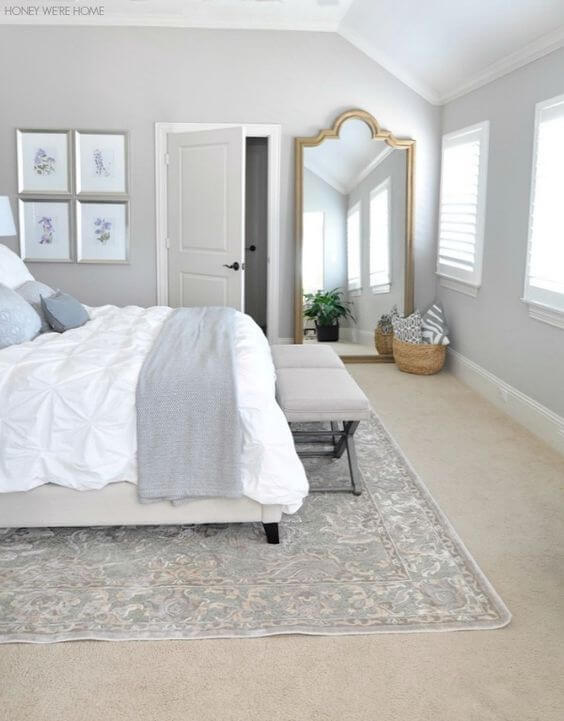 Firstly, I love the color of the wood floors and the hallway shiplap (that appears to go into the closets!). Love the symmetry of this space with the grand four poster bed & that chandelier! A bold move, but it totally works…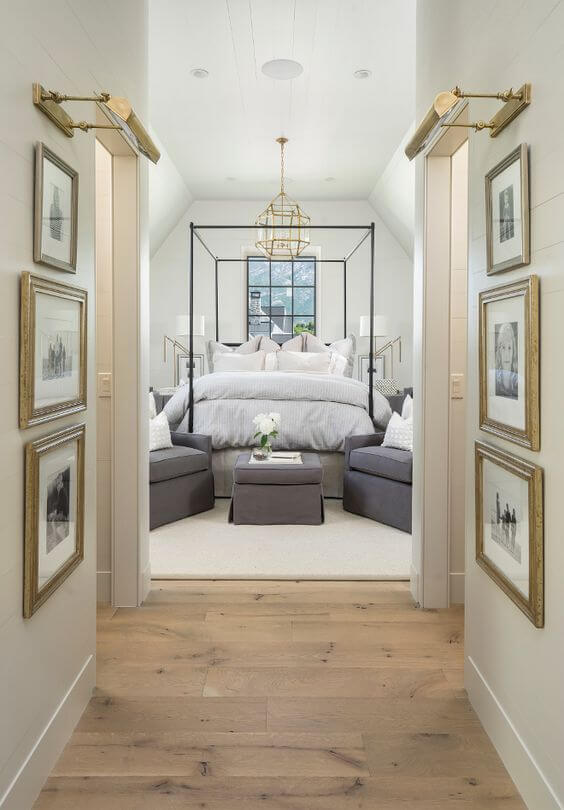 FYI: an informative piece when confused when what size rug to get for your bedroom.
Enjoy your weekend 🙂