Whew, that was a long title! Haha. But when I came across this home tour on Lonny mag, I knew that I couldn't beat that title. It holds true to exactly what this home is. Mix fun pops of color & texture  with funky art & lighting and family-friendly (aka "comfy") sofas and you've got this Brooklyn loft.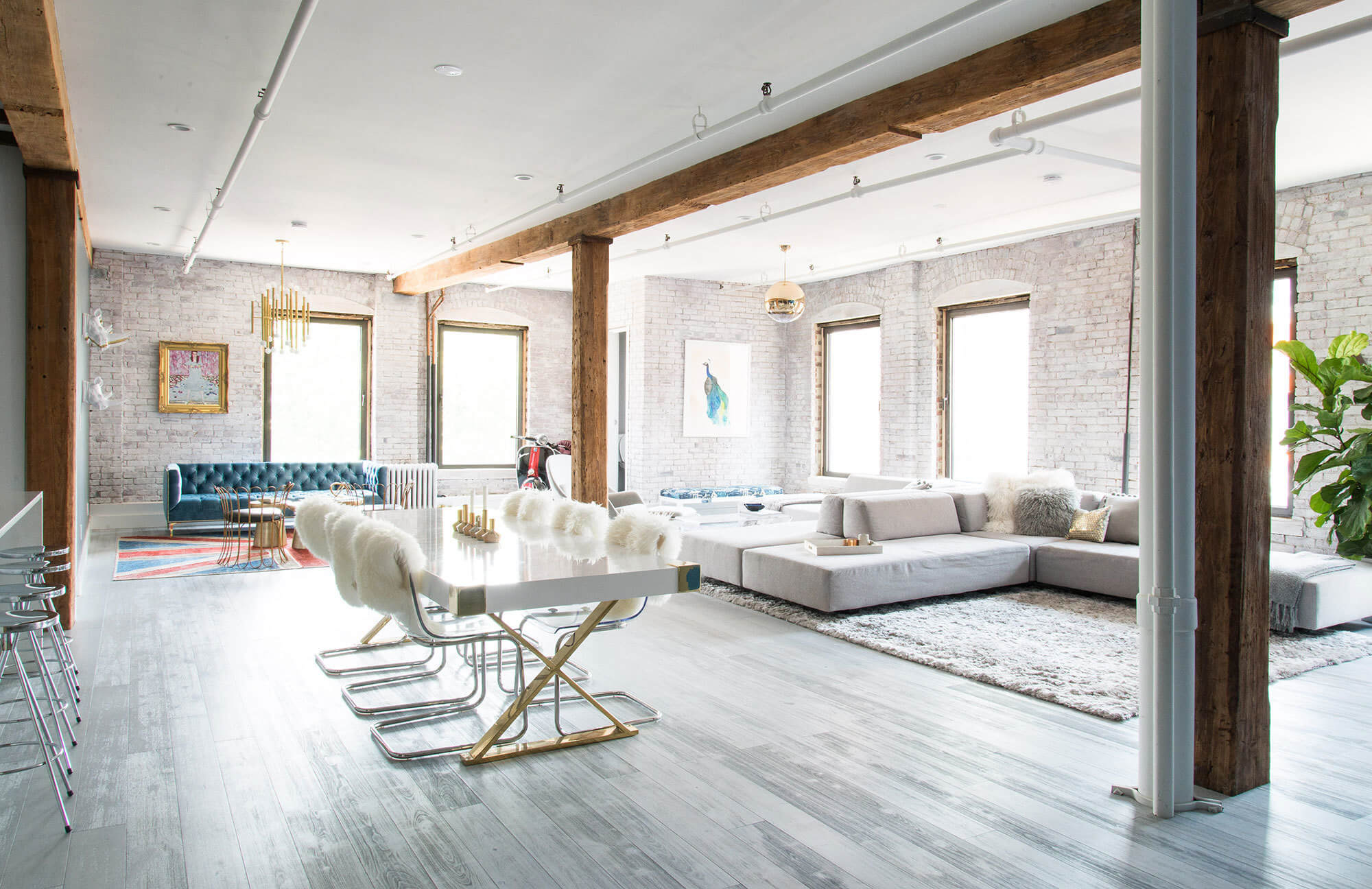 Loft can be super challenging to design, as there is a huge open space, often with exposed walls & ceilings. You've got to do a great job of diving the area into designated "spaces", while keeping the whole look cohesive.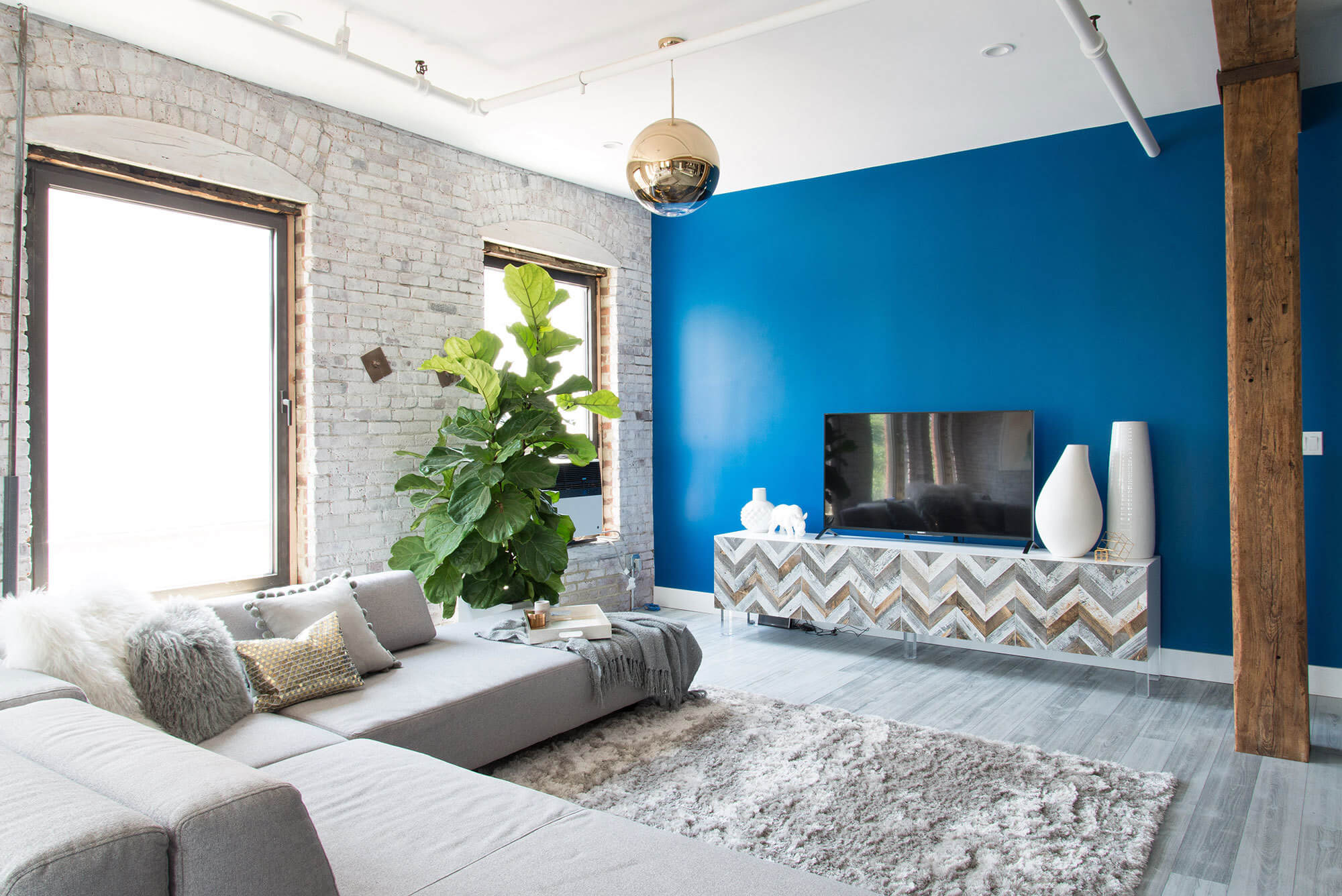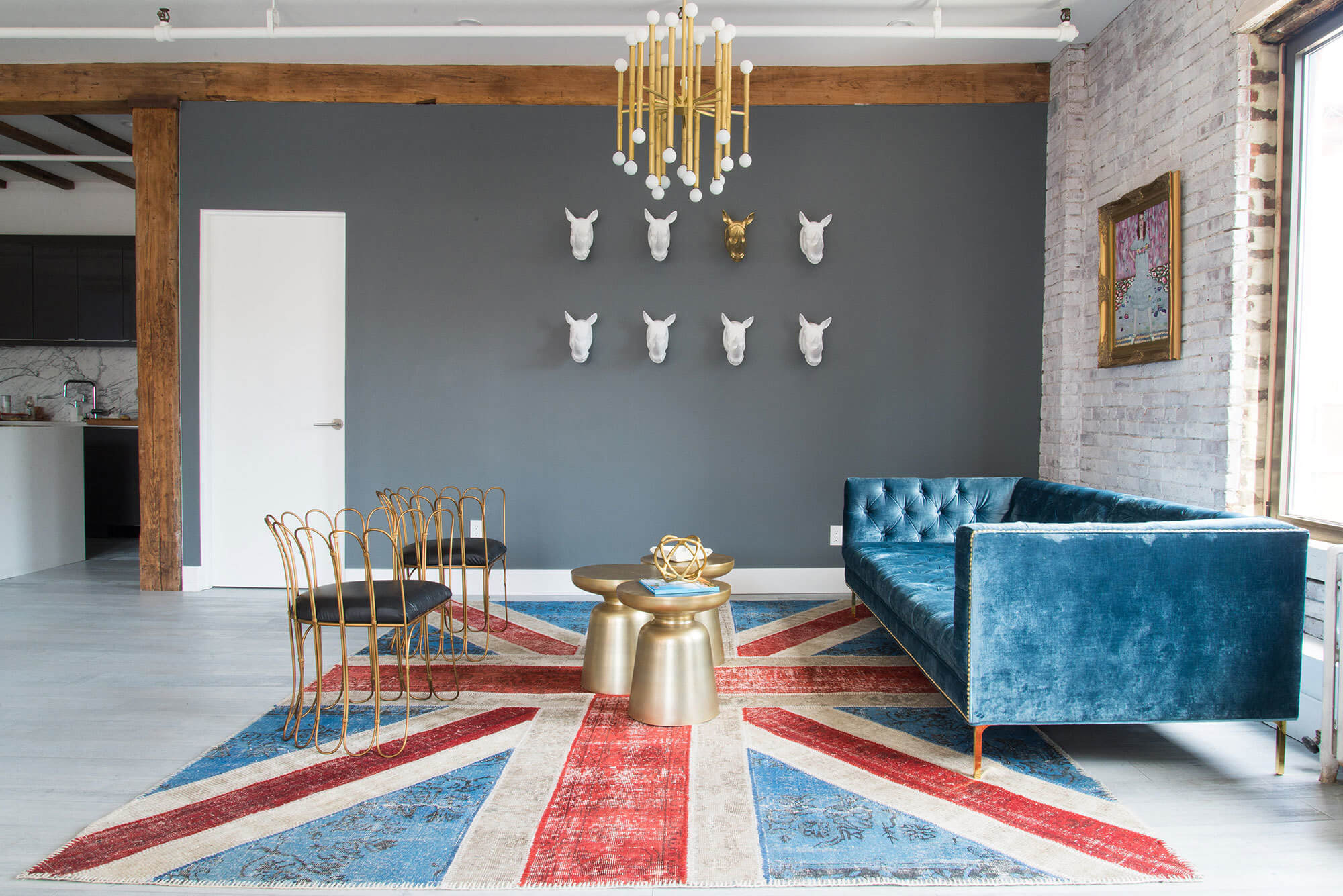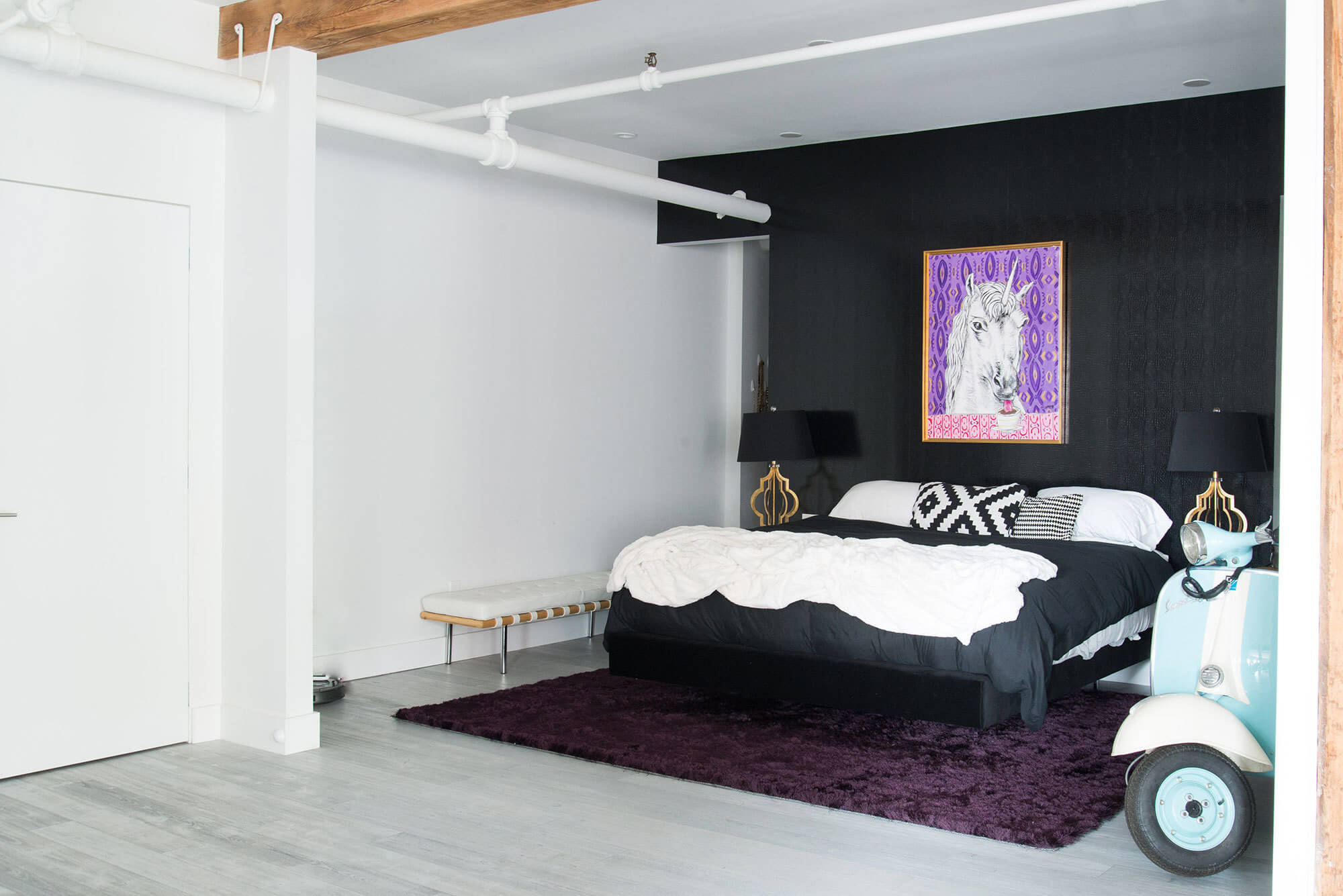 This designer did a nice job defining each area (living room vs sitting area) with anchoring rugs. She also kept the vibe cohesive by keeping the color pallet full of neutrals & blues.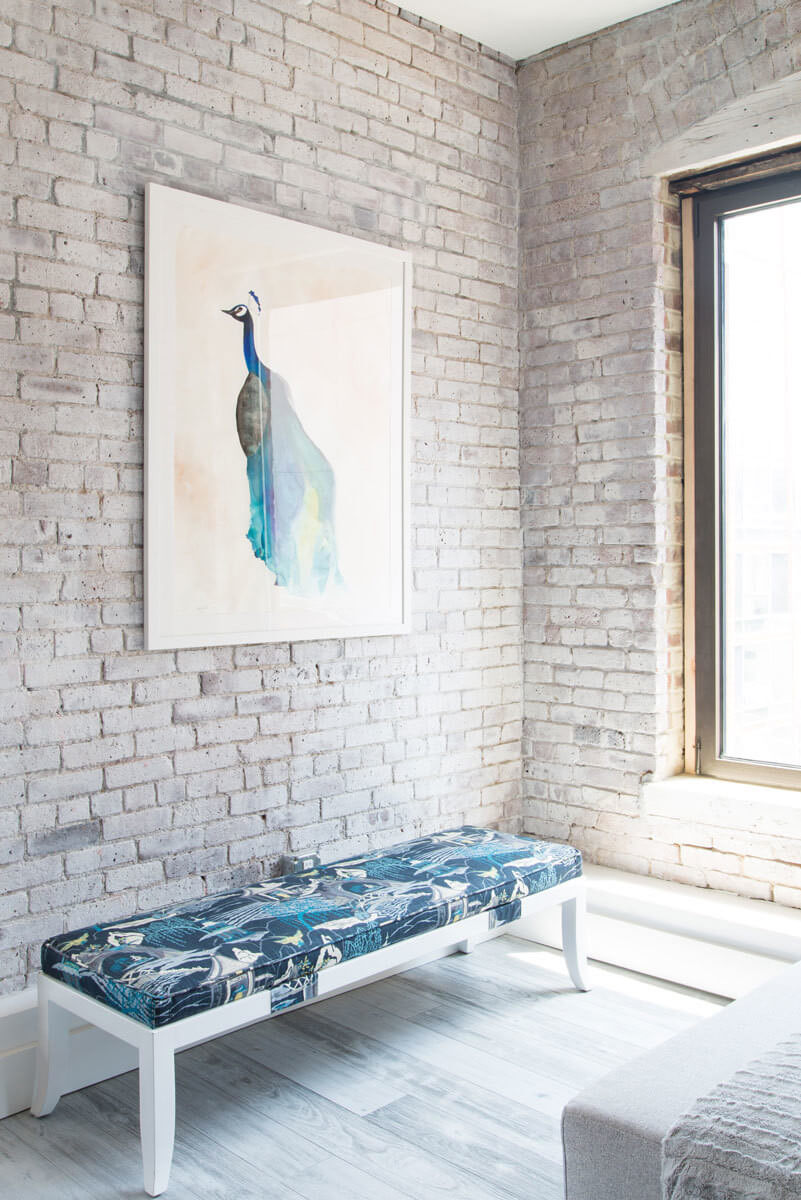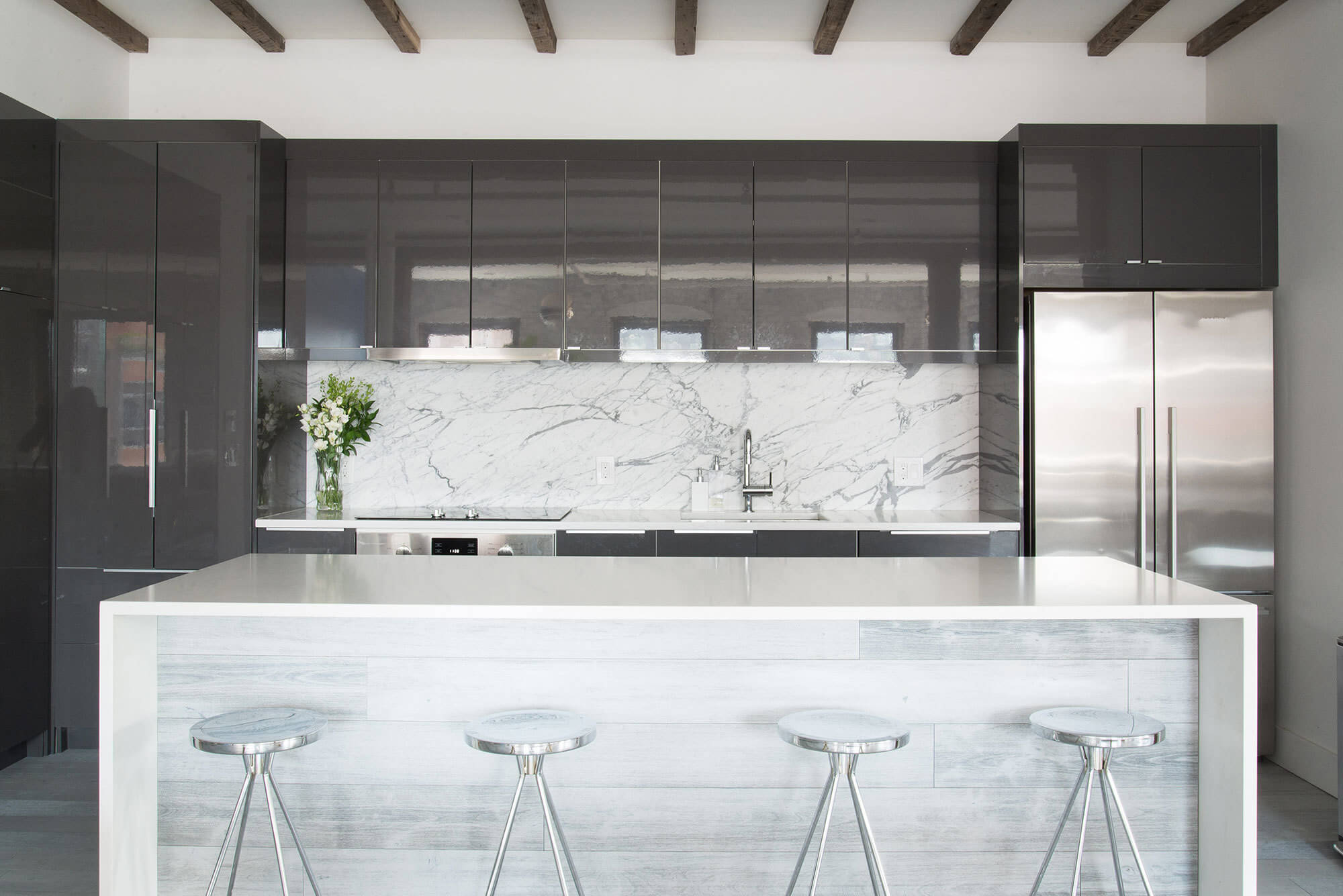 Anyone worked on a loft? Would you want to live in this type of space?!