While many Boston homes are beautiful, historic brownstone style (like ours), we have been seeing a huge boom of luxury condominiums popping up left and right the past few years. There are countless new buildings – equipped with pools, gyms, club rooms and rooftops – that are quickly becoming the most sought after places to live. Apart from the high end amenities, skyline views and garage parking, one of the biggest perks to living in these new developments is the brand new, modern interiors. Most have hardwood floors, freshly painted white walls, light cabinets and quartzite countertops. One quality they lack, however, is character. With new development comes lack of crown molding, arched doorways and original architectural details.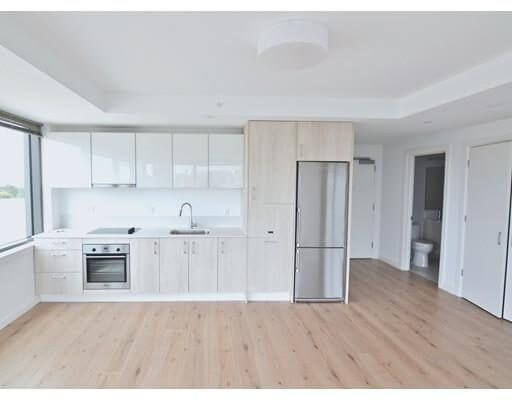 Above is an example of the new style of condominiums here. Gorgeous, right? Well, I have a new client who recently moved into one but asked me to help bring some character and charm to the place. Since painting isn't an option, I opted to rely on color, pattern and texture to make her new house feel like a home.
Since the kitchen / dining area is open to the living room and and entire back wall is floor to ceiling windows, we wanted to keep the furniture low profile to make sure the view be seen from every angle. She has a few furniture pieces from her grandparents which really had a mid-century modern feel to them. We mixed this style with some clean lines and a neutral color scheme of ivory, black, gray and a hint of pink. The oversized room is warmed up with woven baskets, green plants and a mix of textures. Additionally, my goal was to have two clearly defined spaces – a dining space and a living space.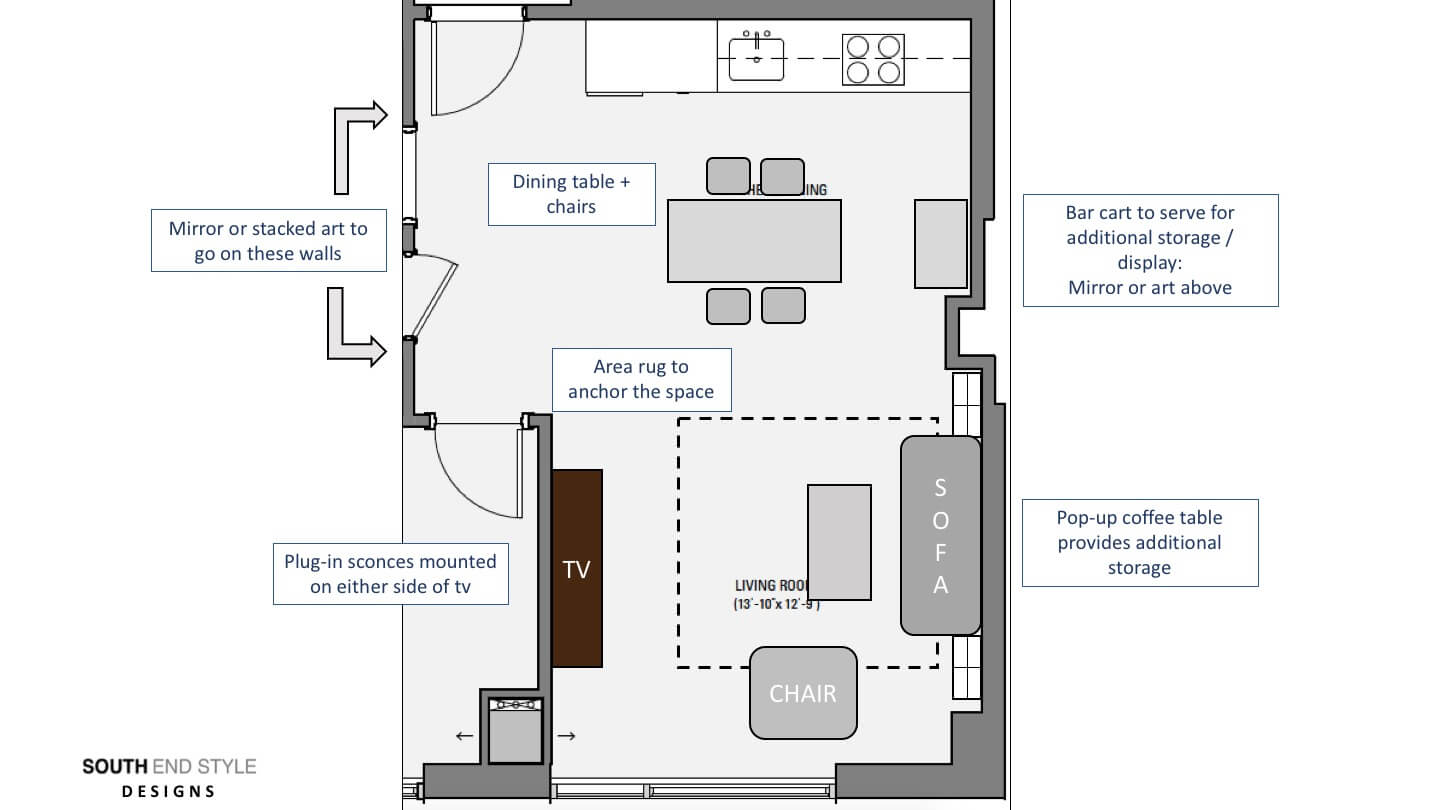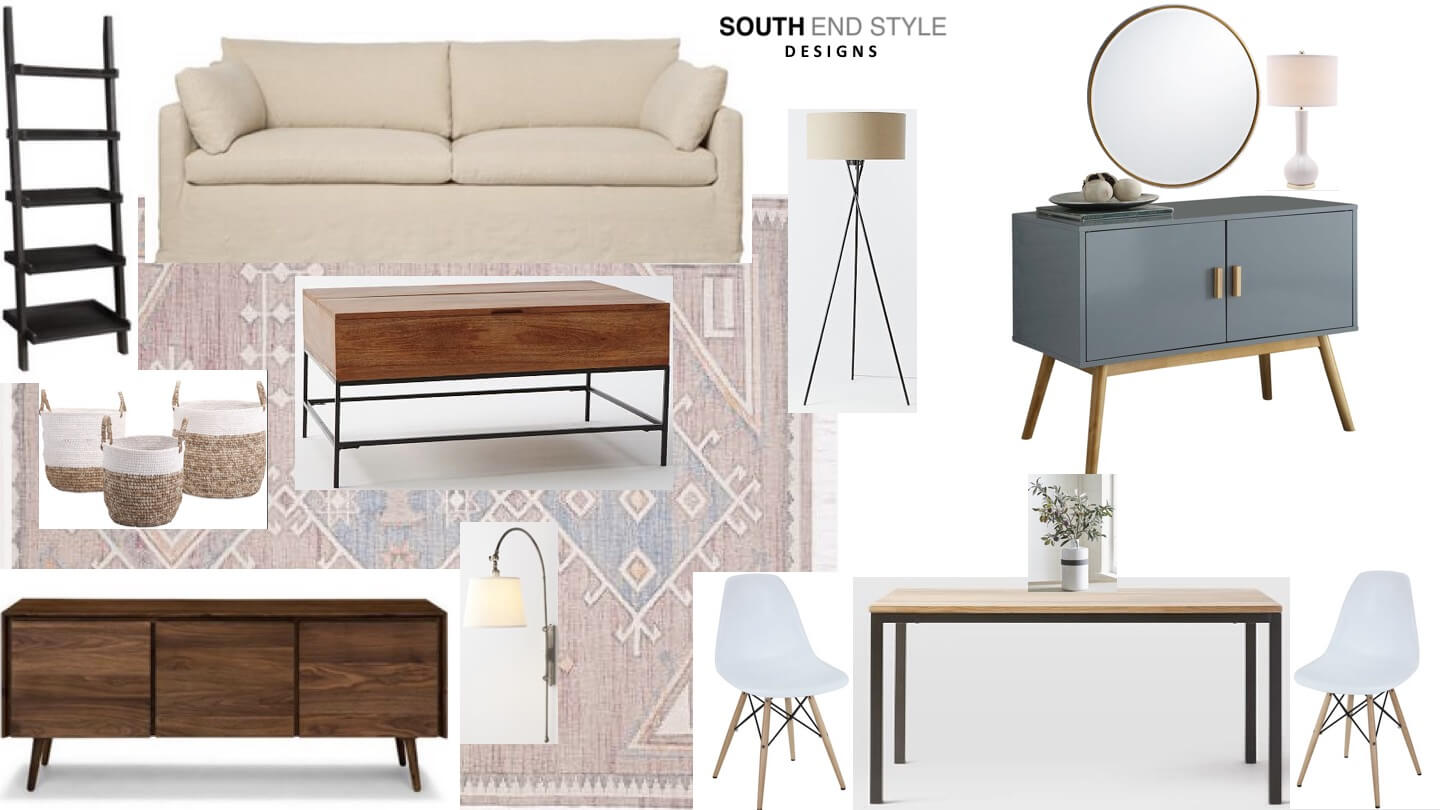 (Baskets / Rug / Sconce / Coffee Table / Floor Lamp / Chairs / Table / Console / Mirror / Table Lamp)
For the bedroom, we were looking at a pretty small space so our number one priority was to make sure that every inch of the room was functional and that she had plenty of storage. Again, there was an oversized window so natural light wasn't an issue. In fact, the huge window and white walls made the space feel a bit sterile. Mixing an upholstered headboard with textured bedding and warm wood tones really warmed up the room to give it a cozy, comfortable feel.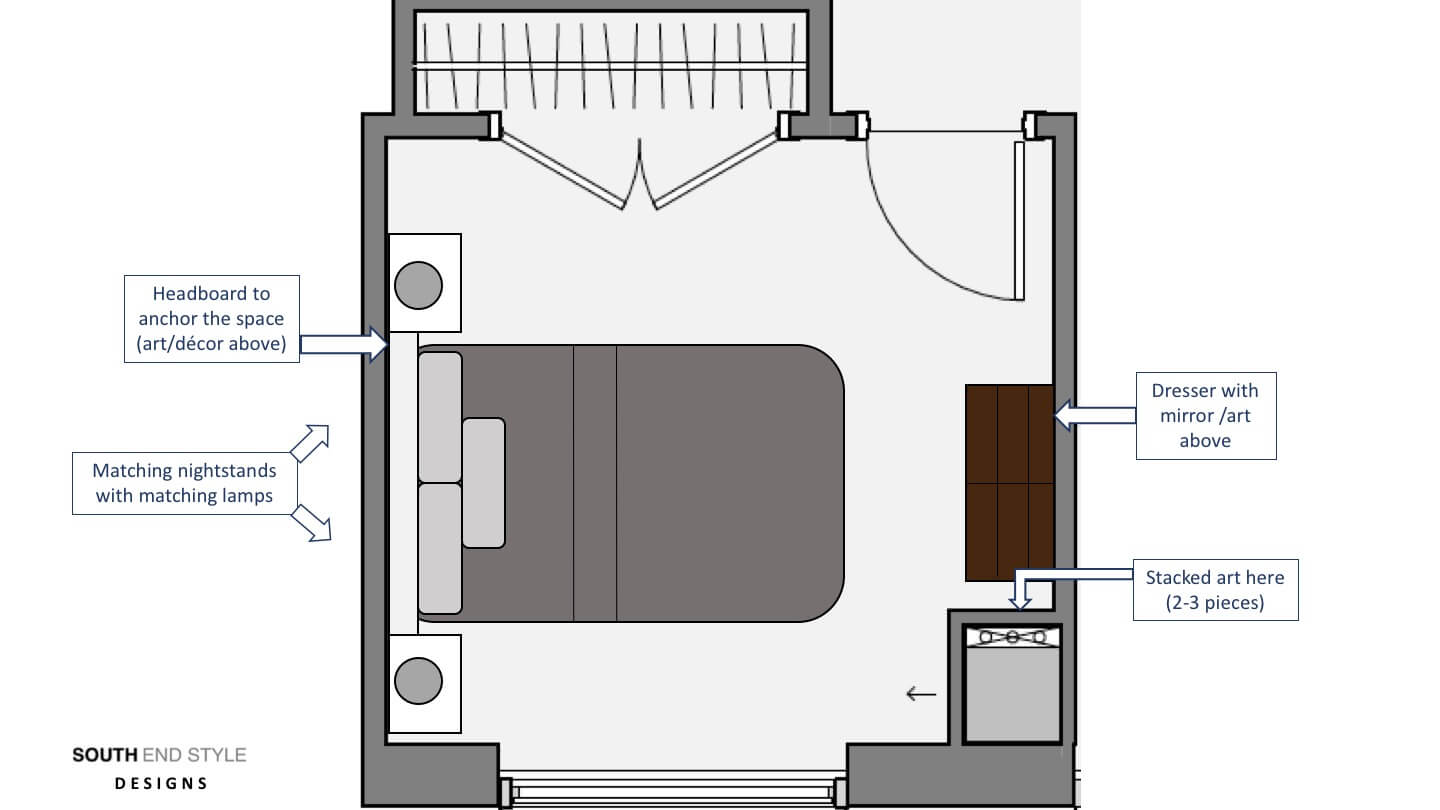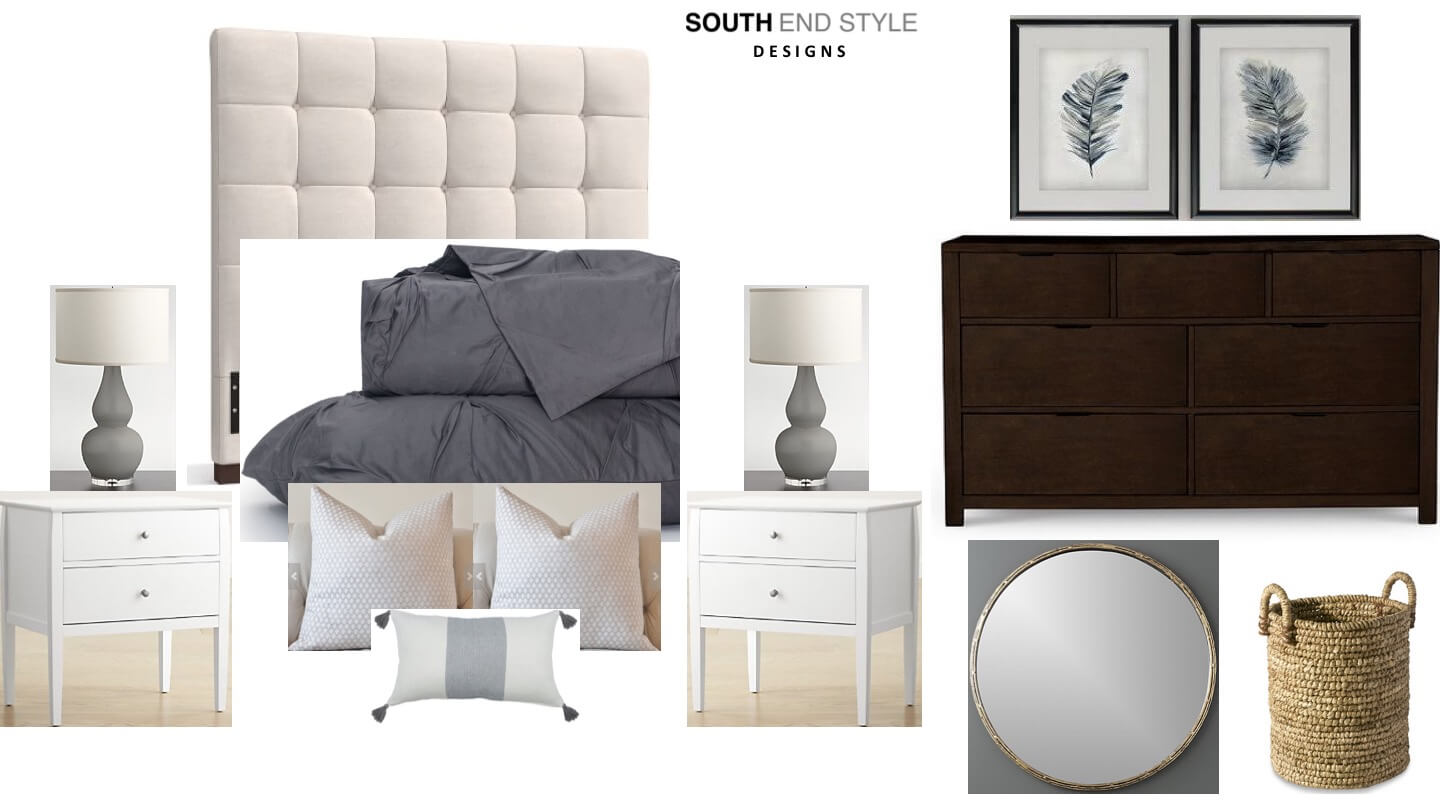 (Headboard / nightstands / throw pillows / lumbar pillow / table lamp / round mirror / basket / prints)

What are your opinions on living in a brownstone vs. a new build condominium? What's your preference?