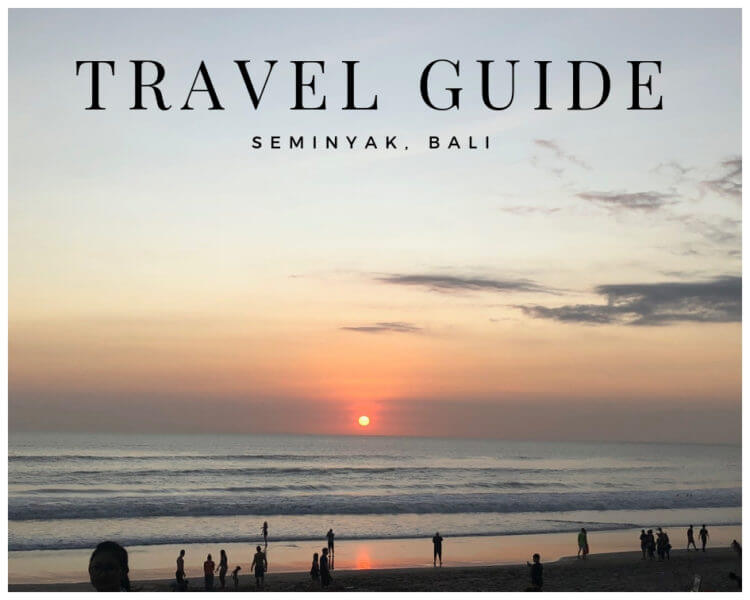 Of all of the cities that we visited in Bali, Seminyak easily felt the most Westernized & the least Balinese. On one hand it's nice because there are countless stores, restaurants, coffee shops and hotels. On the other hand, we went to Bali to experience an authentic, cultural vibe which this city just did not have. The streets are over-crowded with people and scooters. Most places are overpriced. The beach clubs are booked most days and it's hard to get in one of the "hot spots" without a reservation. To be honest, it felt sort of like we were in Miami. Lucky for us, we only stayed two days. There is no way I could have stayed longer; however, we did enjoy the time we had there and visited some pretty awesome restaurants.
Where To Stay

+ Four Points Sheraton: We stayed here (on points) and were pleasantly surprised. It's not on the beach (the only downside) but our suite was incredibly huge (we had a hot tub on our balcony) and very modern / clean. The staff was very helpful in setting us up with local transportation, dinner reservations, etc. If you're looking to stay on a budget or use Starwood/Marriott points, I recommend this place.
+ W Seminyak: A higher end, beach front Starwood/Marriott option, this was a beautiful hotel. It's quite large with a nice pool overlooking the ocean. If you want to be walkable from the hot spots and beach clubs, this is your place.
+ Alila: Admittedly, we only used the beach club here but given the upscale, posh feel of the outdoor area, I can only imagine that the interior is equally nice. This hotel has a very sophisticated feel and is also beach front. I would consider staying here on my next visit.
What To Do

+ Beach Clubs: Like I said, welcome to Miami. The beach clubs are definitely what you do here in Seminyak and there are a variety to choose from. A few top that we found are Finns, Potato Head and Alila. The first two you will definitely need to either have reservations or get there early (like 10am) for prime seats. We opted to spend our day at Alila which we really enjoyed. It was a bit more adult and less club-like. We had a great setup with a sofa and table by the pool (which was incredibly refreshing). Each table comes with food & beverage service. We had excellent margaritas and various appetizers. It's right on the beach so the views are stunning. They also had a sunset acoustic concert which was really beautiful.
+ Go Shopping: Known as the "best shopping in Bali", the streets of Seminyak are literally lined with stores. Any clothing, shoe, accessory, swim, surf or athletic store you could want they've got it.
+ Hit a Spa: Like most of Bali, Seminyak has many wonderful spas with most 1-hour treatments under $20USD. Be sure to take advantage of this and enjoy some reflexology or a massage. A couple local spas that came recommended are Murano Spa and Jari Menari.
+ Go Beach Bar Hopping: There are quite a few high end hotels in the area with beautiful ocean-front hotel bars. Remember when I said you can hire a driver for under $50/day? Well, this would be an excellent time to do it. I would drive down to the Jimbaran Four Seasons (Menega Cafe) then head to Tegalwangi Beach and then to Ayana Resort to have a sunset drink at The Rock Bar, known for one of the best sunset spots in all of Bali. Most places are "smart attire" so no beach bums here!
+ Use Bluebird Taxi: Seminyak was the only location we found to be particular in terms of taxi service. There are a lot of opportunities to get ripped off here, but Bluebird is a well-known, reputable company. They run on meter and most hotels utilize them.
Where to Eat + Drink
+ Hanks Pizza: A really great local pizza place with great rock music and an outdoor upstairs deck. We split a salad, two pizzas ans two beers. So delicious and a welcome treat. Total 388,000IDR (~$26).
+ Kynd Community: Pricey but probably because it's one of the most Insta-famous spots in all of Bali (as in, we saw various peopl photographing food, standing on tables to get "the" shot…it was a bit annoying). The food is outstanding here – it's all vegan and they have a variety of toasts, smoothies, bowls, etc. A must visit!
+ Coffee Cart Bali: Great lunch, breakfast and coffee (supposedly the best in Bali!)
+ Revolver Coffee: One of the most popular and best coffee shops in town.
+ Sea Circus Bali: A cute and colorful brunch spot, perfect for IG food pics (a common theme here)
+ Ku De Ta: An ideal sunset and cocktails spot with large porch
+ Motel Mexicola: A fun lunch or dinner spot, Mexican food, highly rated. It's across the street from Ku De Ta so you can have a drink there and then walk on over here for dinner.
+ La Laguna: Pricey but good for sunset cocktail instead of dinner, if you're on a budget.
+ Mr Sippy's: A popular, fun bar to grab an afternoon or evening drink!
+ Fat Boy's: Highly rated burger spot – it's always crowded. If you're in the mood for a burger, this is your place!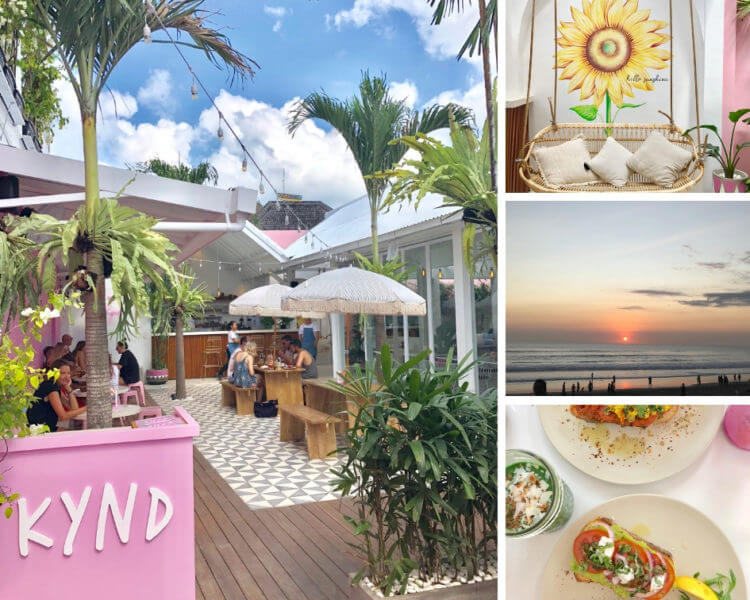 Have you been to Seminyak? If so, what was your impression?