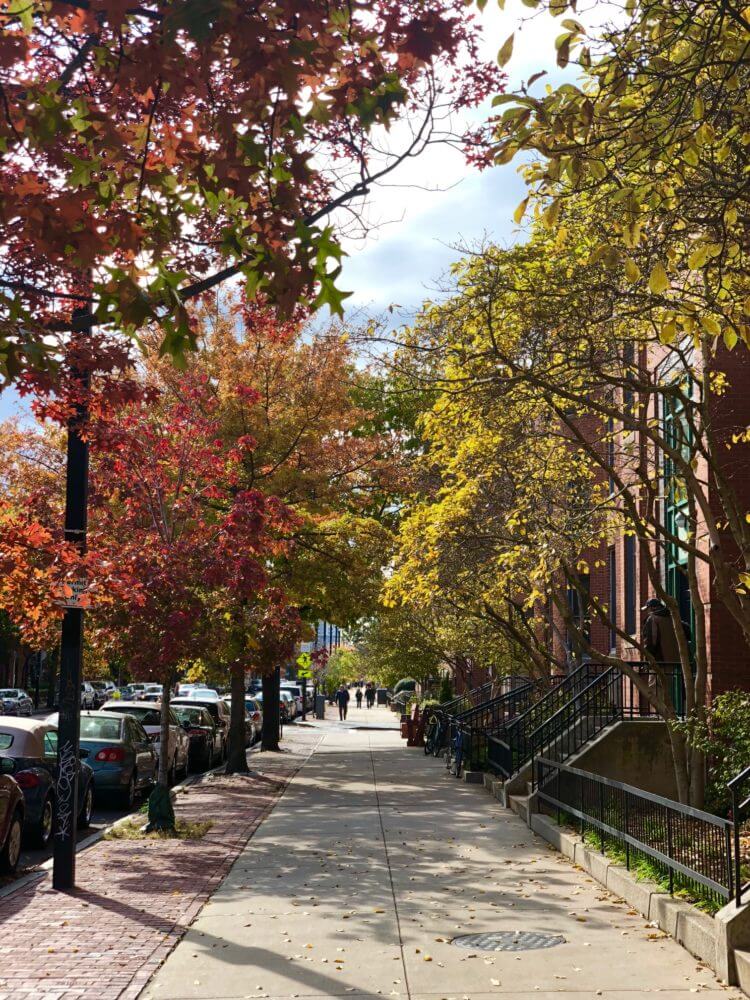 How gorgeous is the South End of Boston this time of year?!
Happy Friday Y'all! It has been an exciting week here in Boston – from the Red Sox winning the World Series to the big celebratory parade to Halloween (it's big in Boston) to the warm(er) weather we've been having here. On the home front, however, things have been a disaster. We had a pipe burst in our bathroom so we've been without a shower for days now and have had plumbers, contractors and tile people here trying to repair this issue (which turned out to be a much bigger problem than we first thought). This weekend will be spent celebrating a friend's birthday, enjoying some time outside and showering at the gym 🙂 Ha! Truthfully this weekend will be one of playing catch-up for me – my "to do" list for work, design work & my blog is a mile long so looking forward to checking some boxes! My first holiday gift guide goes live on Monday so be sure to check back! Enjoy your weekend 🙂
+ Lulu & Georgia's Fall look book is incredible – I need that green sofa!
+ Just pulled the trigger on this coat – it's a true classic that I know I'll wear for years to come!
+ 9 Fall date night ideas – I'm loving the haunted house and cider tasting!
+ Bookmarking this list of 10 pumpkin recipes – particularly wanting to try those baked donut holes!
+ A great guide to follow when holiday shopping online if you want to earn points!
This Week on South End Style