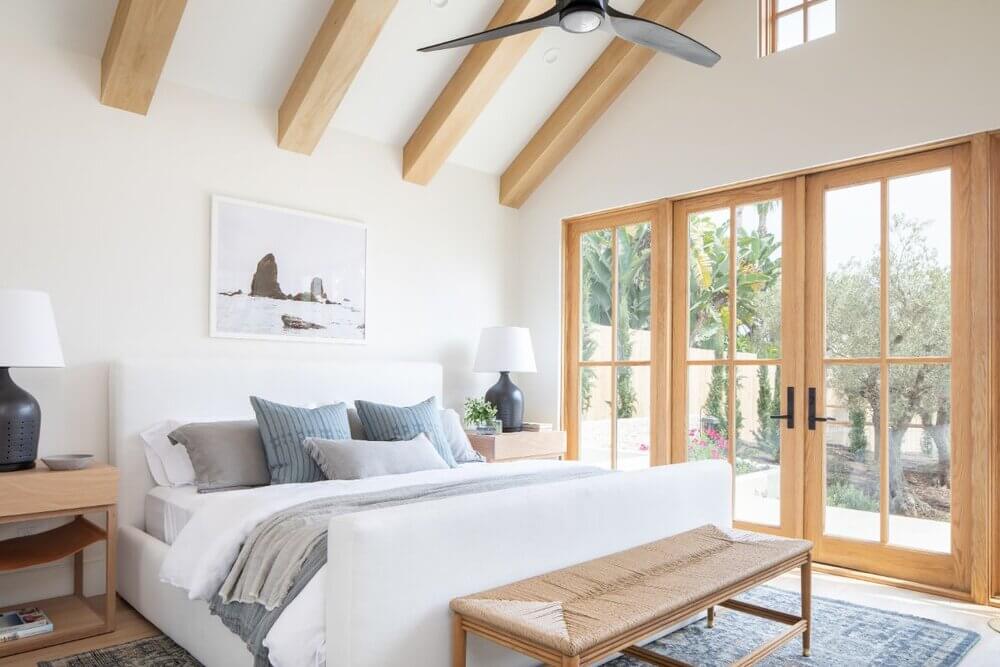 How gorgeous is this bedroom in a guest house designed by my faves, Studio McGee? I am in major design mode right now as we are house hunting (more on that in upcoming weeks!). I just love the color combination here and the cozy, relaxing vibe. Speaking of relaxing, that is exactly what I plan on doing this weekend. We've got a (socially distant) small dinner party for a friend's birthday on Saturday night but aside from that, no plans – just the way I like it! It has been a couple of weeks since I've had a long run so I am hoping that I'll get out and enjoy some beautiful weather.'
+ I am loving Benjamin Moore's color of the year for 2021 – what do you think?
+ A classic pie dish (in 4 colors) just in time for the holidays…and on sale!
+ This black wall in Julianne Moore's NYC town house is tres chic.
+ I've got my eye on this cute front-button knit sweater.
+ How cute are these affordable nightstands?
+ I have these booties in 2 colors and they're so comfy, I'm considering buying them in camel suede also.
This Week on South End Style