Happy Friday y'all! Somehow we survived blizzard #1 of the season. Lucky for me I work from home, but I was able to get out to the gym and grocery store for necessities (you know…chips, ranch, wine…). I was getting major cabin fever so getting out of the house felt good, even if it meant being pelted in the face by 40mph snow winds.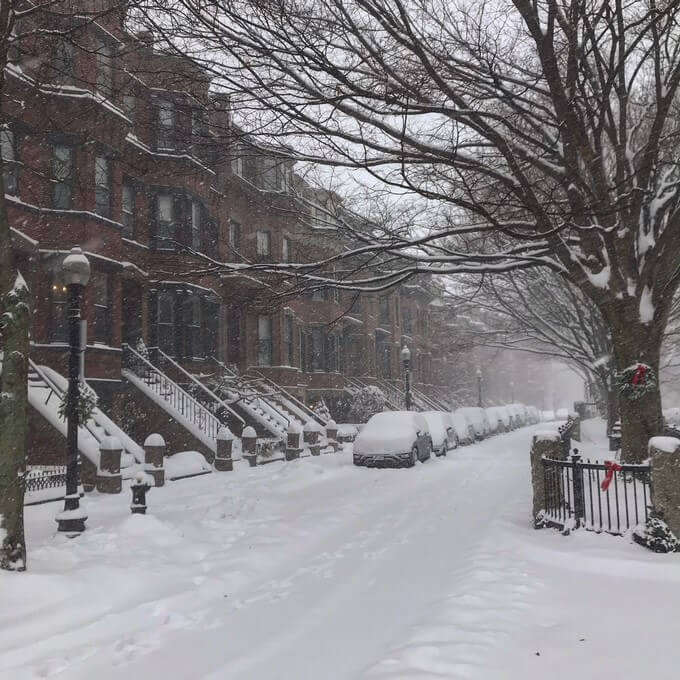 Researching a possible European vacation in May 2018. We typically always go somewhere for Terry's birthday around Memorial Day (Puerto Rico, Iceland, Paris, Amsterdam) and my best gal pal cousin has a birthday the same time also so I'm hoping to do a week with her and then 4-5 days after with him. We're looking at possible 2-3 city options, such as London-Paris-Amsterdam, Dublin-London-Copenhagen, Lisbon-Porto-Barcelona…anyone have suggestions for 1 week in Europe and 3 close cities?!
Cooking all of the soup, stew, chili and crockpot recipes possible. As I mentioned, the temps are frigid here so really having a hearty, hot meal is the best way to keep the body warm! Last night I made some vegetarian chili and on next week's menu I'm trying Lexi's lasagna soup, Angela's spiced lentil soup & Lisa's turkey bolognese.
Shopping for the perfect ottoman for our bedroom, which if you've been following along my Instagram story, you've probably seen many times. I picked up a charcoal rectangle one (from HG, but similar) but now I'm second guessing it. Something if "off" but I can't figure out what. Then I saw a round light grey one which I think may work better. Only downside is that it doesn't have storage, which we need. Hmmm, decisions decisions.
Which ottoman do you prefer?
What's on your weekend agenda?