Wahoo it's Friday!! This is one of the first weekends in as long as I can remember that I haven't had any major plans. We are looking forward to relaxing, staying warm & cheering on the Patriots! Even though I will be stuck in cold weather, I have quite a few things on my weekend wishlist that keep me wishing for warmer weather! Enjoy!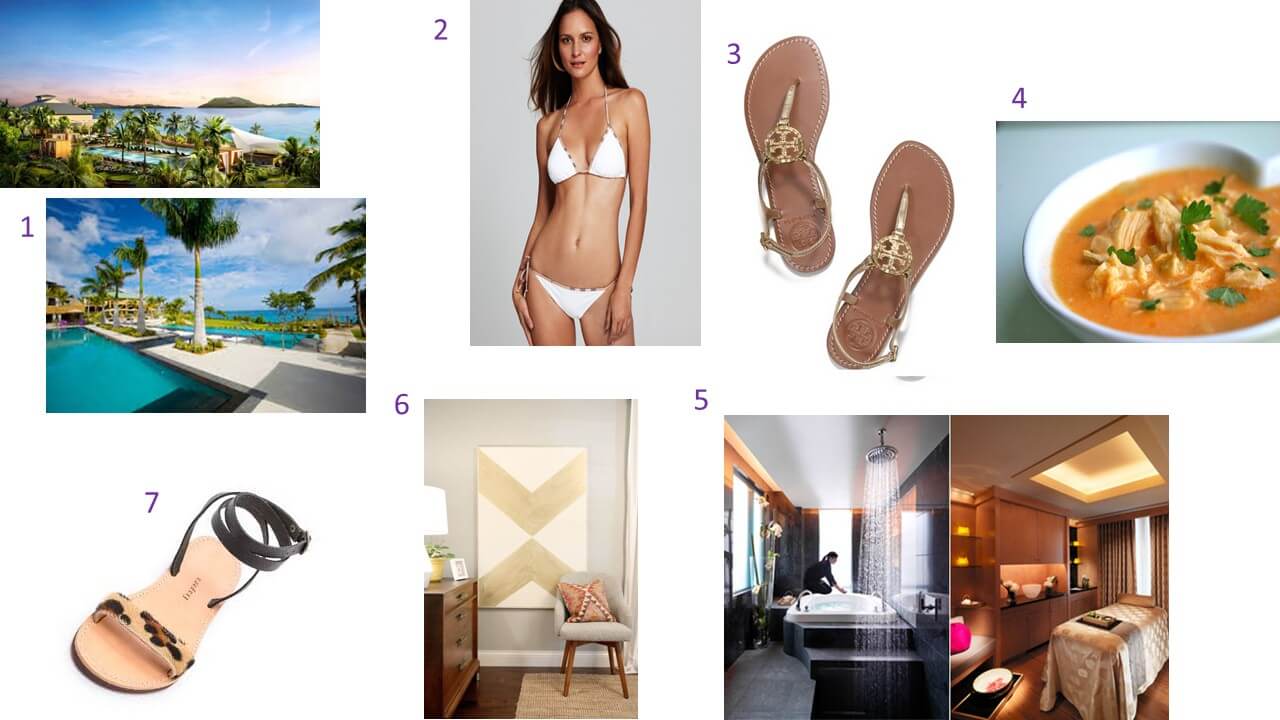 1.We've been planning a long weekend getaway and this resort is currently on the top of my list!
2. While on this vacay, I'll of course need a new bikini. Loving this one.
3. Speaking of warm weather attire, it's about time for some new sandals. These Tory flats are my all time favorite.
4. I've been on a major cooking spree lately (and we've been doing mostly paleo), so this recipe is on my to do list for this weekend! Also want to try this one, finally.
5. The Spa at the Mandarin Oriental here in Boston is seriously calling my name. Anyone ever been?
6. While I'm still on the hunt for the perfect piece or artwork in my bedroom, this DIY may be the answer for an easy & temporary piece!
7. And, of course, my wishlist wouldn't be compete without some leopard sandals.
What's on your weekend wishlist?