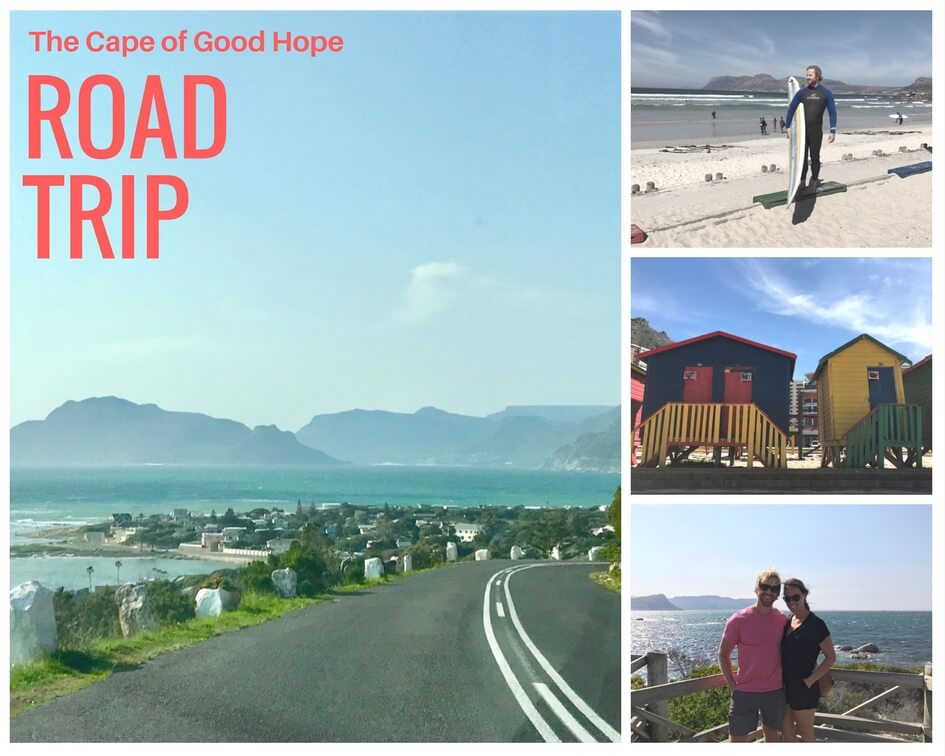 If you've been following along on my honeymoon recaps, you know that we spent a week in Cape Town eating and drinking, we climbed a lot, we enjoyed both Stellenbosch & Franschhoek wine countries and took in all the sights that South Africa has to offer.
One "must do" that people kept recommending was the road trip to the Cape of Good Hope. Now, we considered hiring a driver but at $200+ for the day, we decided to be adventurous and drive ourselves. HA! Let me just remind y'all – in South Africa, the cars were small, old, stick shifts and they drive on the left side, like the British. And this place is hilly! We came thisclose to returning the car about 30 minutes in and calling it quits but we persevered on and have some funny stalling out driving videos to remember it by.
Though the drive says it's only about 3 hours on paper, you should expect about 3x as much due to traffic, two lane highways, frequent stops, etc. In fact, the entire trip took us about 9 hours from start to finish and we tried to be efficient, therefore foregoing a few places we would have enjoyed staying longer. Here is the route we took: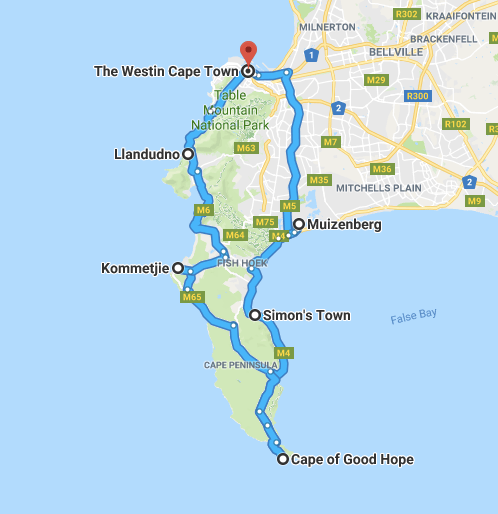 Stop 1: Muizenberg
It takes about an hour to get to Muizenberg, a popular beach town in the False Bay (most cities in Cape Town are identified by which bay it's in). In fact, it's considered the "birthplace of surfing" so naturally Terry wanted to try. I was trying to ignore the "caution – great white shark" signs everywhere. And I mean everywhere. I think I held my breath the entire hour he was in the water. But he had a blast and I enjoyed laying on the beach, photographing the ever-so-famous colored huts and enjoying the views. We had lunch at Tiger's Milk, which has a stunning view of the water. We could have stayed here much longer if time allowed!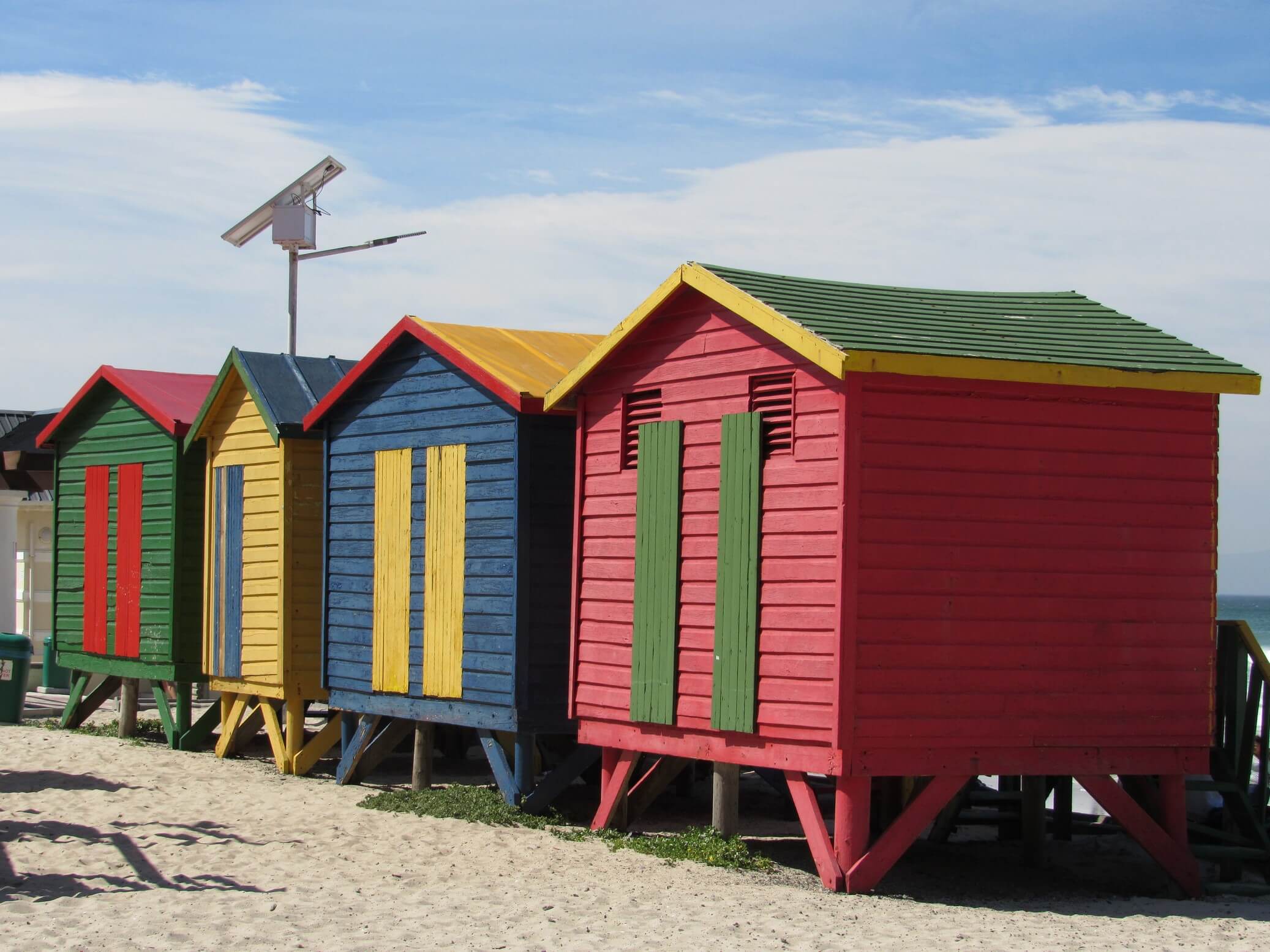 Stop 2: Simon's Town
While surfing was high on my husband's list, the penguins were at the top of mine! There is absolutely nothing cuter than a penguin colony at the beach, y'all! They even have these little huts for them to sleep in, like a little apartment complex. We just ooh'd and awe'd our way through this adorable place. There are hundreds of penguins and some are sunbathing, others riding in waves, a few sleeping or mating, just living their best life. It's an absolute "must do" if you are ever in S.A. to come here. Also, we picked up some great souvenirs by local villages here (maybe a tourist trap but who knows, I love my wooden zebra salad tongs!)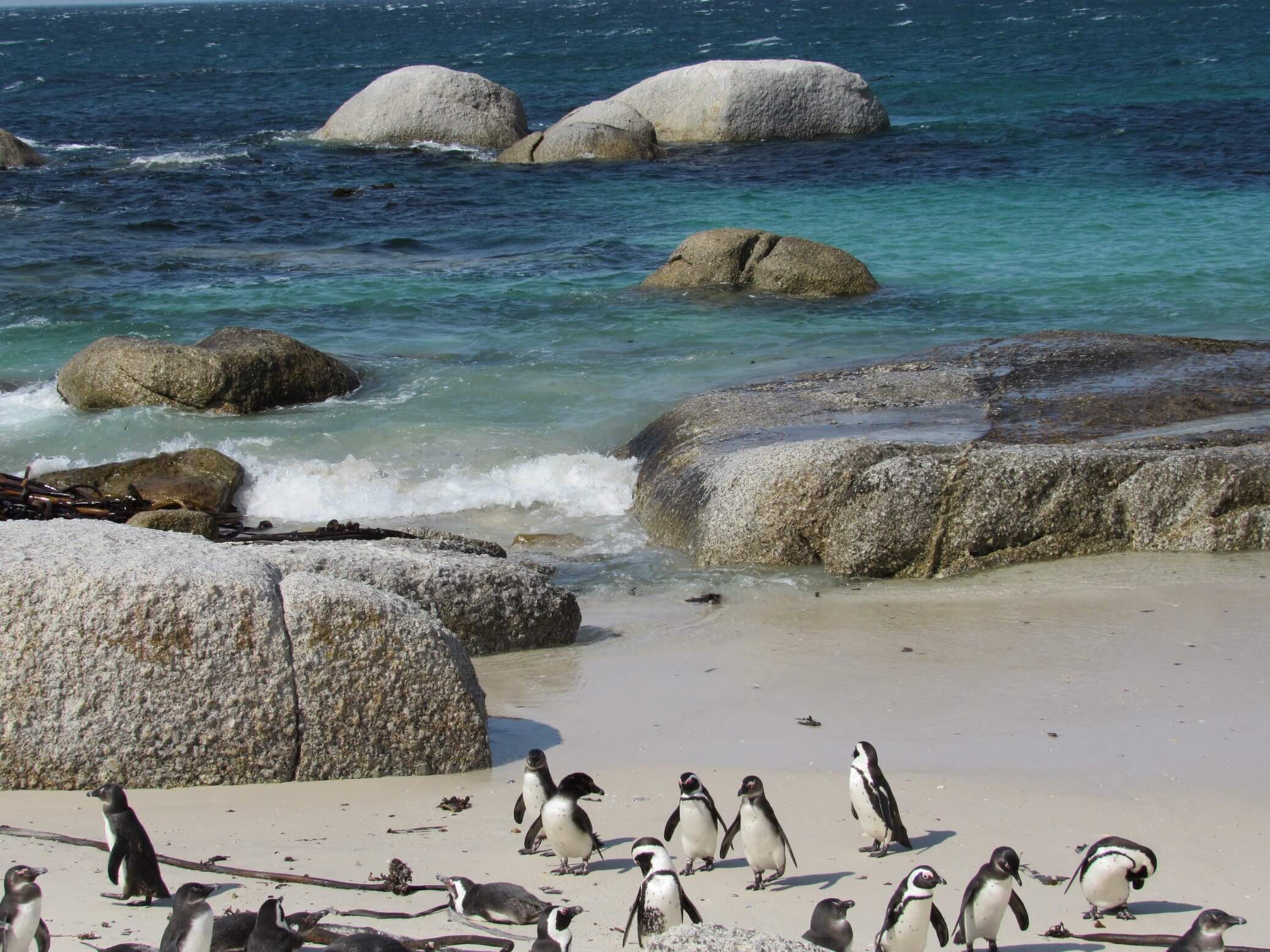 Stop 3: Cape of Good Hope
Many people turn around at Simon's Town, but we opted to drive the full Cape of Good Hope route and head down to the Southern Tip at the Cape Peninsula. There's a beautiful nature reserve with incredible wildlife, rocky coast view & some seriously blue-green water. I wish we had taken a picture at the Cape Point (that sign you see everyone with) but we were running short on time and wanted to make sure to allocate enough time back. Side note: when driving this route you must keep your doors and windows locked. Why? Baboons! I kid you not, there are aggressive, mean gangs of baboons that break into cars and steal your stuff. Don't believe me? Google image search "baboons cape of good hope". Picture #1 is my favorite.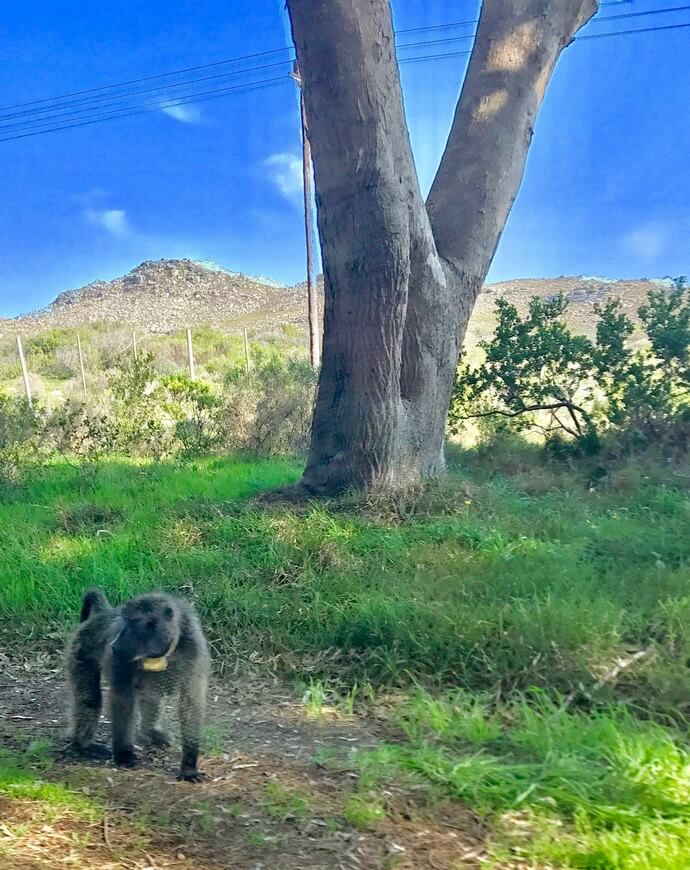 Stop 4: Kommetjie
There are a ton of routes to go back and many beach towns to stop at. Kommetjie is a super famous surfing spot so we just made a quick stop here at the local beach shop for some tshirts (for him) and some snacks (for me). The break was huge but we didn't have time to surf, though I know Terry would have loved to. Another beautiful beach town.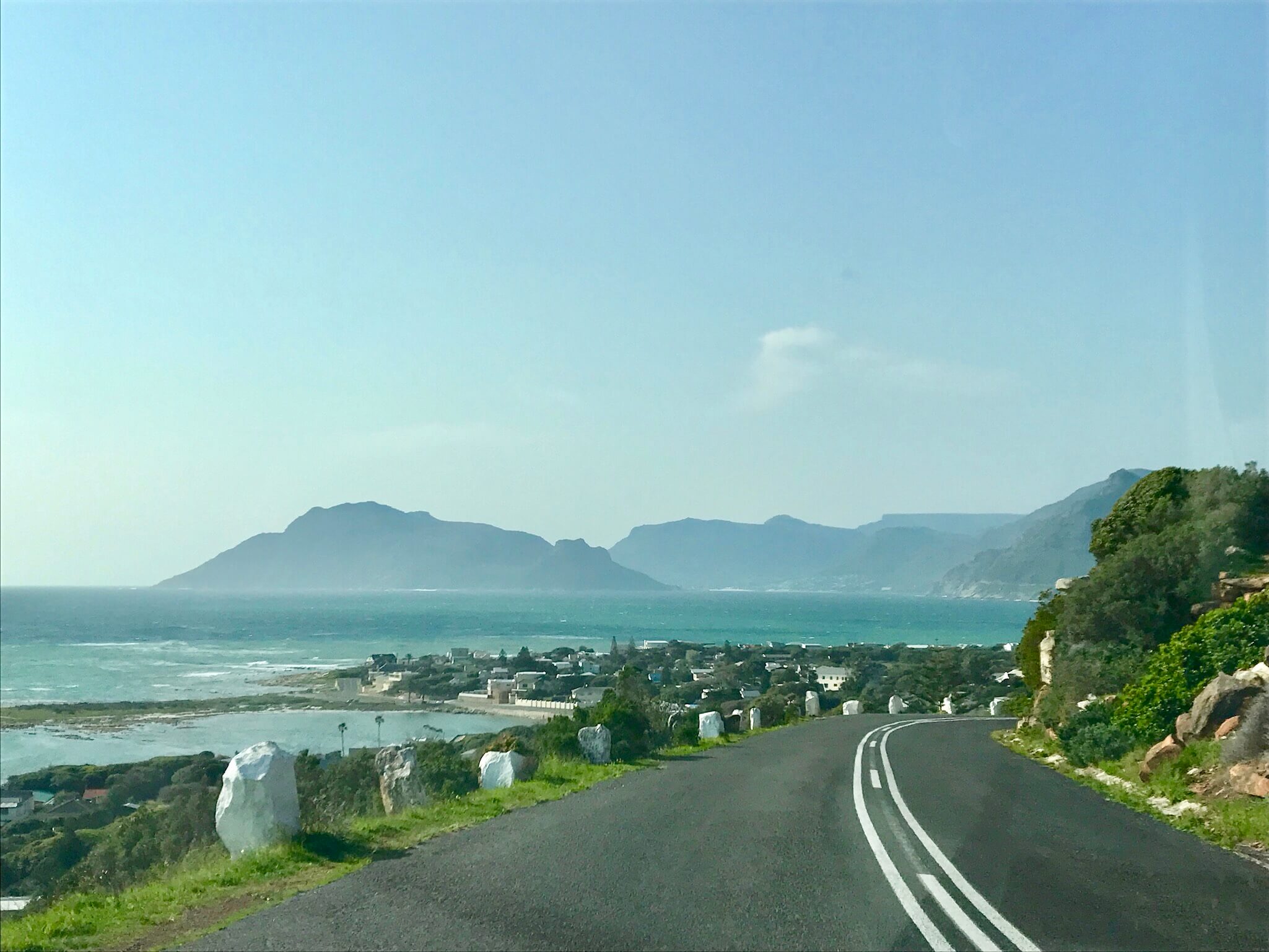 Stop 5: Llandundo Beach
The drive from Kommetjie to Llandundo Beach reminded us so much of the Big Sur drive in California – stunning cliffs, rocky coastal highway, little to no guardrails. It was scary but beautiful. I couldn't stop taking pictures. Llandundo is one of the most expensive beach towns in Cape Town because it's probably the most beautiful. We were told that a few years back it got voted "most beautiful beach in the world" by T+L or one of the big travel magazines. I couldn't agree more!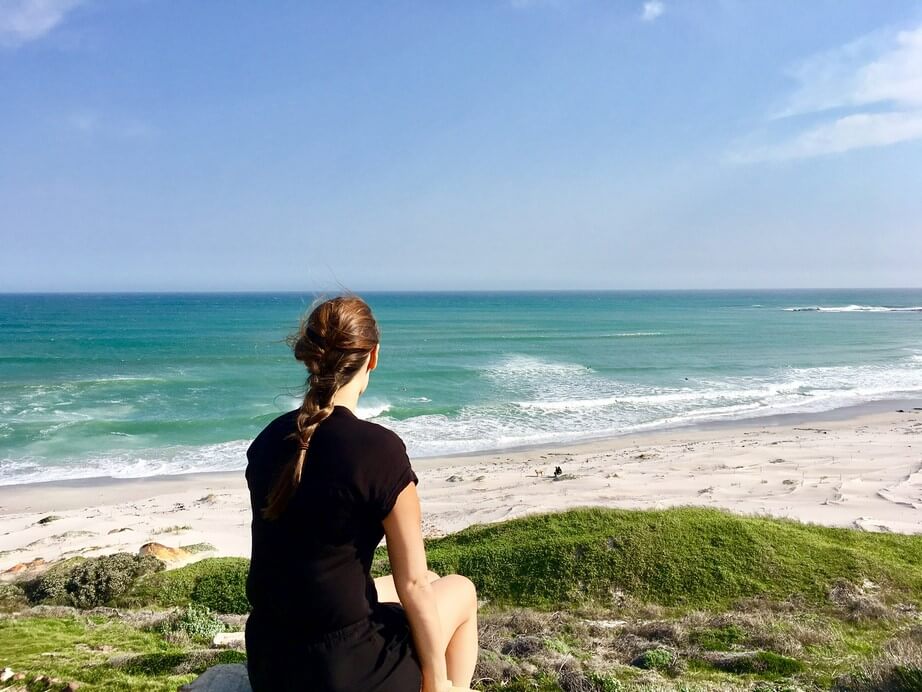 Stop 6: Cape Town
Back home we went! The drive was very uphill but with only a few stalled situations, we made it out alive. All in all, we spent a full day driving up and down the Cape Town coasts and explored so much that this beautiful city has to offer. Whether you take a tour, hire a driver or drive yourself, I can't recommend this day trip enough. There are so many hidden gems around Cape Town and this really allows you to explore a lot at once.