I first introduced this "10 Things to Know Before You Go" series when I recapped our trip to Iceland and I got great feedback from it. Many of you emailed, texted, etc that this was helpful in properly planning your trip, especially if you don't have a lot of free time to do research yourself! So, here we are again. Since Cape Town is really far away for a lot of us and it's likely we'll only have the chance to visit it once or twice in our life time, I want to pass along everything I learned so that you can fully enjoy your trip!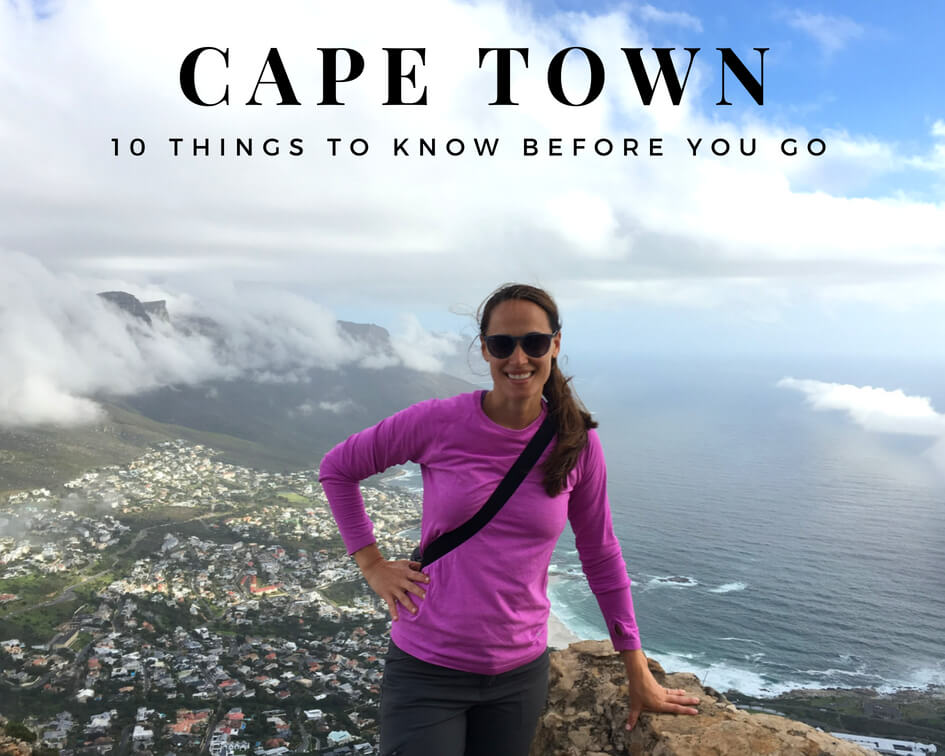 Everyone speaks English. Even the signs & road directions are in English. We naively think that because we are in Africa we won't be able to communicate with the locals, but that just simply isn't true. It's quite easy to understand everything Cape Town.
2. Take uber everywhere. We opted for uber black car and I think the average we spent was $5 per ride. It's fine to walk during the day, but you will want to be very careful at night. Every hotel concierge, restaurants manager and local we spoke with suggested taking an uber at night, even if you're just going a few blocks. Better safe than sorry.
3. Get ready to explore the outdoors! There is so much to do outside – whether you prefer walking around, biking tour, surfing, hiking mountains, whale watching or shark diving, there is something for you.  Pick your poison and get moving! (see my full review on what to do in Cape Town here).
4. There is no shortage of beautiful beaches. In fact, a few of the South African beaches have been named "most beautiful in the world" and "the home of surfing". A few in particular that we visited are Llundando, Clifton Beach, Camps Bay beach, Hermanus, Schusters Bay, Kommetjie and Muizenberg. Believe it or not, we still missed a lot. It was really fun to say that within 24 hours, we swam in both the Atlantic Ocean and the Indian Ocean.
5. The Cape Winelands rival that of Northern California and area must visit if you're ever in South Africa. Located less than an hour from Cape Town, both Franschhoek and Stellenbosch are charming, small towns surrounded by lush, sprawling wine country. So many of the wines so expect to drink some wines you may not be familiar with. A local (and tourist) favorite that you will undoubtedly see all over is Pinotage. Drink it, buy it, enjoy it.
6. If you are going within the next year or so, you're in luck (for many reasons). The dollar is so strong right now that it's an excellent time to go. Currently, it's approximately 13ZAR to 1USD. This means that not only are things generally less expensive there, but with this exchange rate your money will go a long way. (Example: a nice beer at a restaurant/bar was 30ZAR, which was less than $3) Take advantage of this and buy bottles from wine country, enjoy some nicer dinners, splurge on gorgeous hotels and make this once in a lifetime trip that much better.
7. Expect your socks to be blown off by the outstanding culinary scene in Cape Town. We had many people tell us to make dinner reservations way before we left. Why? Because some of the top restaurants in the world are in Cape Town and they book out months in advance (I'm looking at you, Test Kitchen). There is a huge foodies scene and it spans every culture – Asian, Italian, South American, Indian, and more. Every single meal we had was better than the next and choosing where to dine out was one of the toughest decisions of the day! Do your homework, book ahead and enjoy the hell out of every single meal.
Tip: Go sooner rather than later! With the dollar being so strong (see #6), we had 5 star meals with full wine service for well under $100.
8. Picnics are a "thing" in South Africa. Whether you're spending a lunch at a winery, in the Kirstenbosch Gardens, or simply at your local hotel…ask about a picnic! You'll notice that almost every place will offer a picnic as an option – they set up a blanket, pack your basket (you get options of meat/cheese/wine) and you just show up. If the weather is nice out you should definitely do this. We enjoyed a picnic in the gardens one a day and it was my favorite day. We Americans rarely take the time to enjoy a nice meal with a  loved one outside, while enjoying our natural surroundings. Give it a try!
9. Do a little bit of local research and educate yourself before you go. While Cape Town is a progressive, cosmopolitan city we can't forget that the country of South Africa still has many racial, socioeconomic and political issues. We found that every staff member and driver brought up the topic and once we engaged, they were eager to discuss in great detail. We found that their point of view is quite interesting and we learned a lot about the country's history and their citizens' hopes, dreams and fears. I always like to immerse myself in a culture in a new country, but this was unlike anything I have ever experienced. Really fascinating!
10. Be aware. As always, you can't forget the you are in fact a tourist in a very poor country. You are a target for scams and for robbery. While we never felt unsafe, we did encounter a sketchy situation or two.  Three is barbwire fencing around most nice homes for a reason. There are also armed security guards in many stores, restaurants and hotels for a reason. As long as you are smart and alert you will be fine.
So there you have it – 10 things to know before you go to Cape Town. I could give you 100 reason why you should go (and go NOW!) but I'll spare you for now. All I can say is that I have been fortunate enough to travel all over the world (4 continents, 25+ countries, countless cities) and Cape Town is hands down one of my favorite places that I have ever been. There is SO much to do and see and enjoy in this city. The people are outstanding and it was truly a dream come true. We maximized every moment of our five days here but cannot wait to go back to experience more!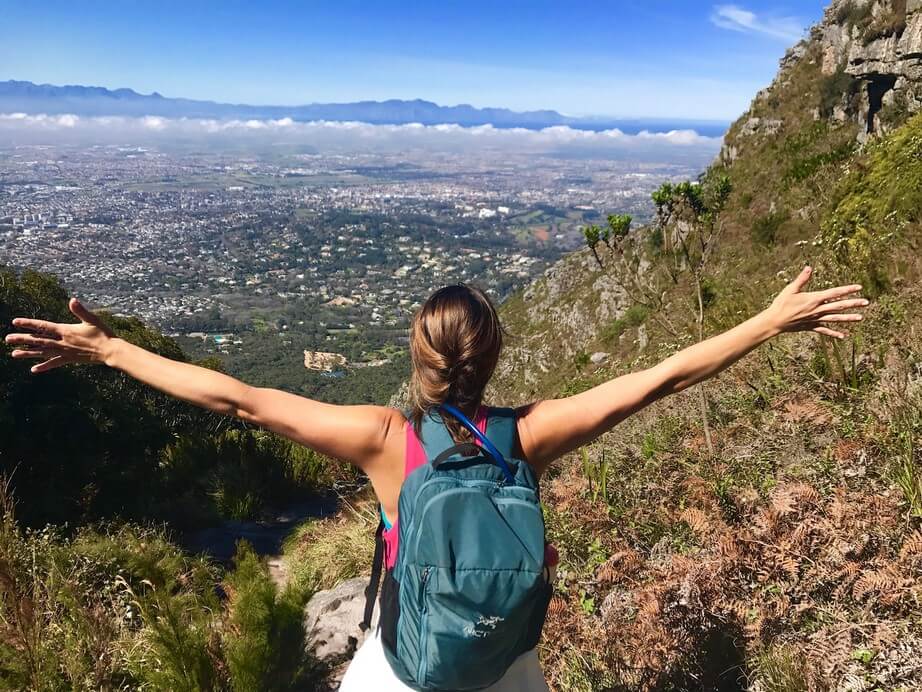 Have you been to Cape Town? What's your favorite thing about the Mother City?