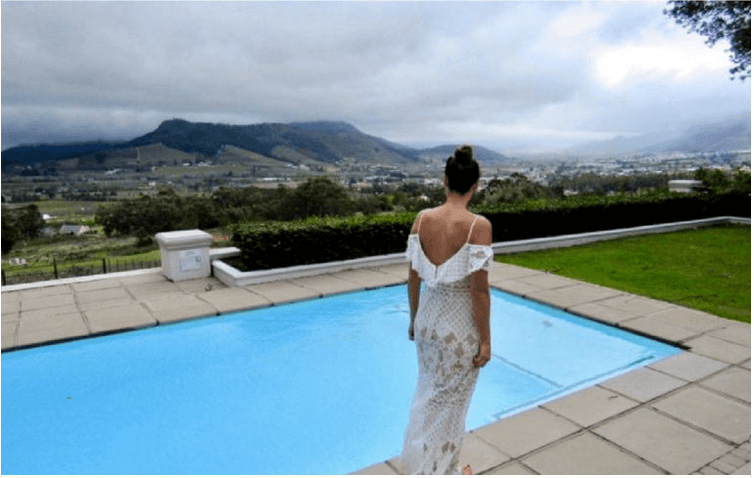 When in Africa on our honeymoon, we spent one night in Franschhoek exploring wine country. It was about an hour drive from Cape Town (we took uber) and reminded us a lot of Sonoma. We drove right past downtown Franschhoek and ended up at La Petite Ferme.
The property is set on a hill and looks quite modest from the front, but don't let this fool you. We walked into the quaint, charming lobby and immediately felt at home. The lodge is an adobe style house with doorway arches, natural decor elements, and an entire wall of windows overlooking their vineyard. The entire property had a very quaint, European cottage feel. The decor was full of creams, light blues & green colors. The rooms were full of texture, including our velvet headboard, silk drapes, ornate mirrors & fireplaces, etc. Beyond the vineyard is the mountain range, which provides an absolutely stunning backdrop.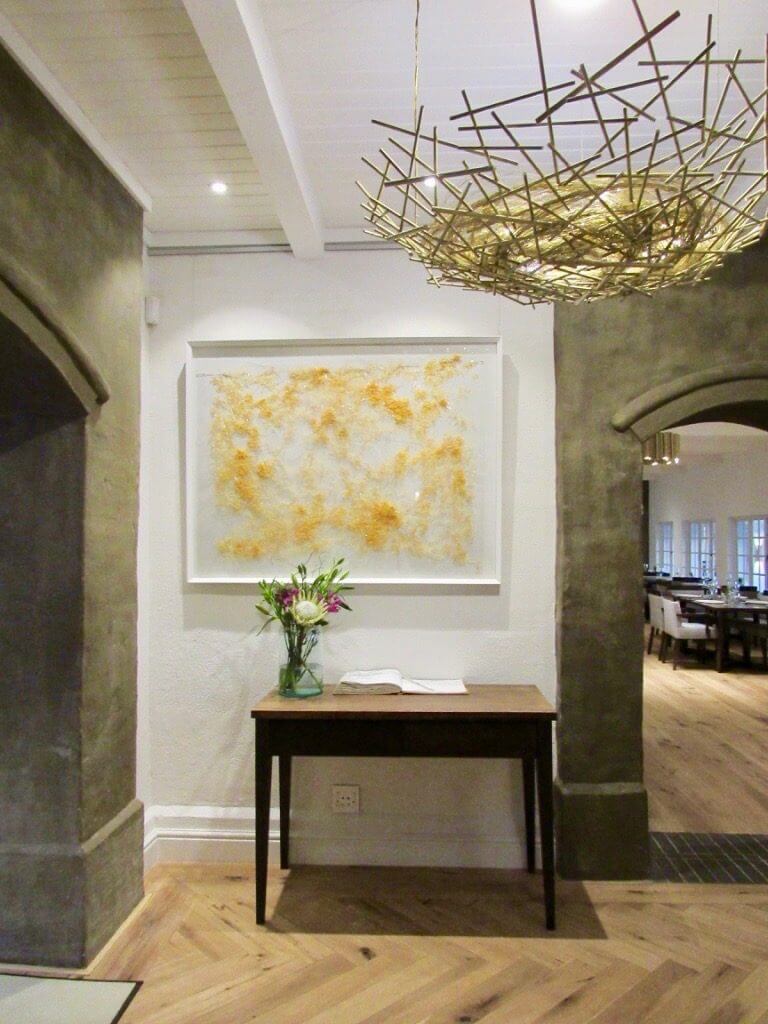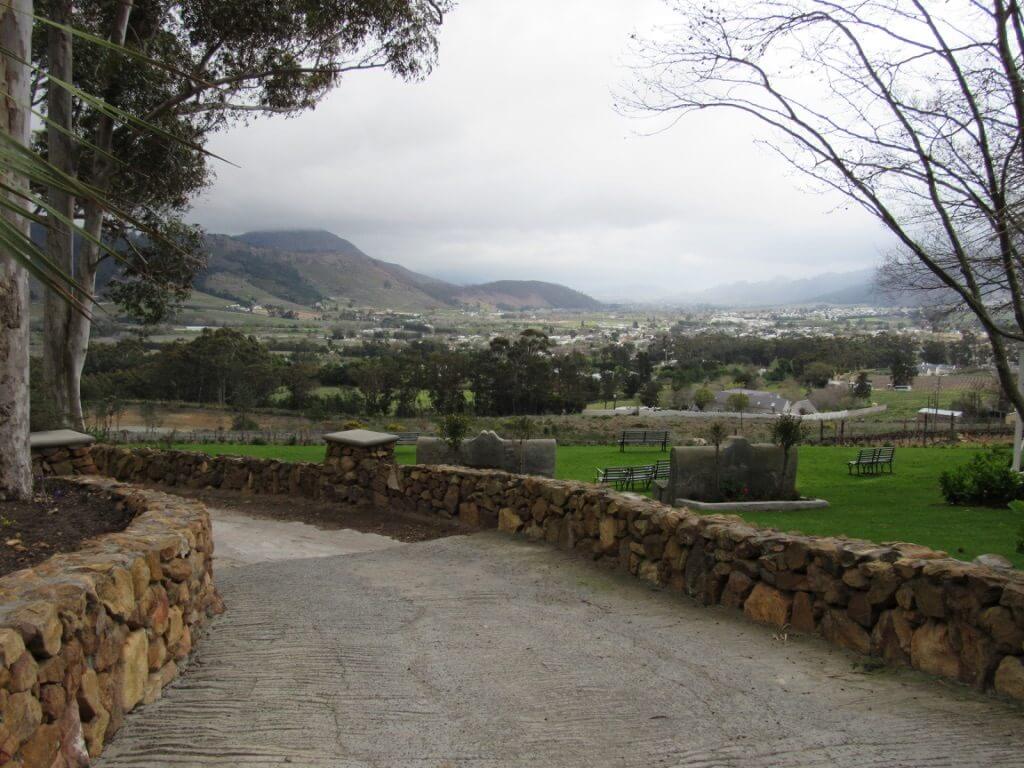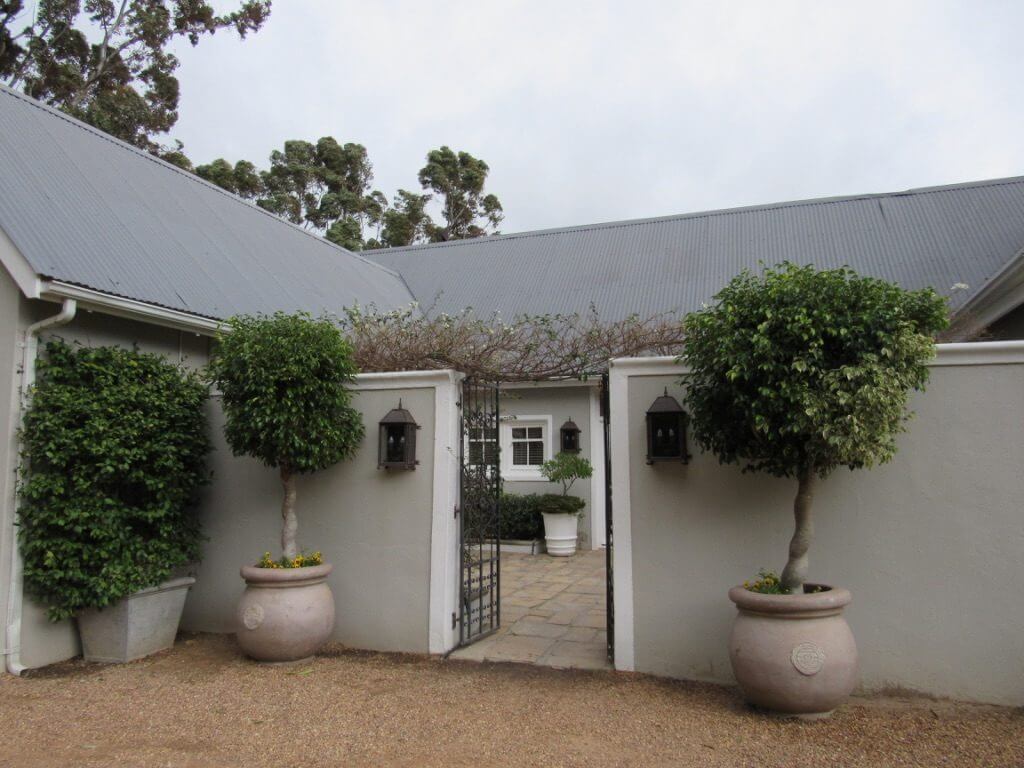 To the left is the main dining room where we had breakfast and to the right is a bar / lounge / library area. This area has a grand fireplace with a few chairs, a small library with their wine displayed and a bar with 8 high top seats. We were seated here to sign our check-in papers while the bellman took our bags to our room. Refreshing spritzers and salty nibbles were served.
Within five minutes, our butler led us to our room…and I was floored. If I'm being honest, this room is much nicer than it looks online. We walked through a pristine courtyard with a running fountain where a set of French doors opened into our room. We stepped into a stunning library area, equipped with a sofa, two chairs, a wood burning fireplace, built ins bookshelves and an armoire cleverly storing our mini bar & coffee maker.
From there we saw the powder room and walk down the hall into our master, which just so happens to be bigger than any bedroom I have ever lived in. It was very classic meets cozy, with our second wood burning fireplace (with freshly chopped wood in a basket), a writing desk, a flat screen television, an wardrobe, an oversized king bed and two side tables. The excitement continued when I saw the oversized soaker tub in our bathroom, overlooking our back yard pool. Yup, our bedroom had French doors that led to our private patio and infinity pool, which overlooked the vineyards I previously mentioned.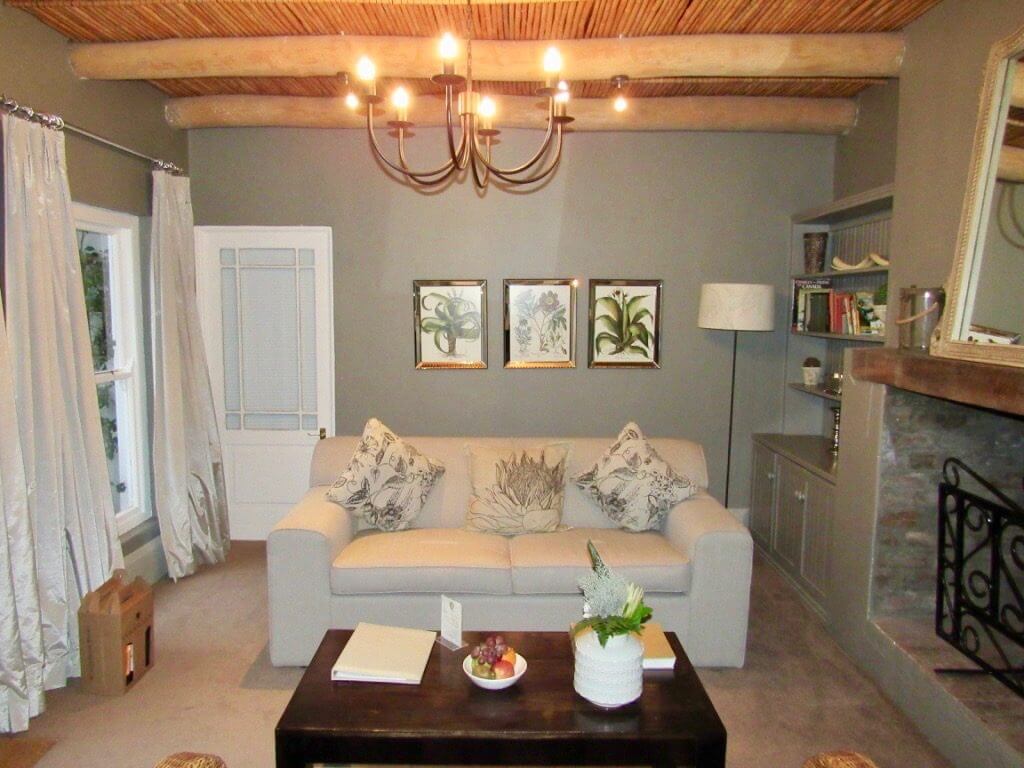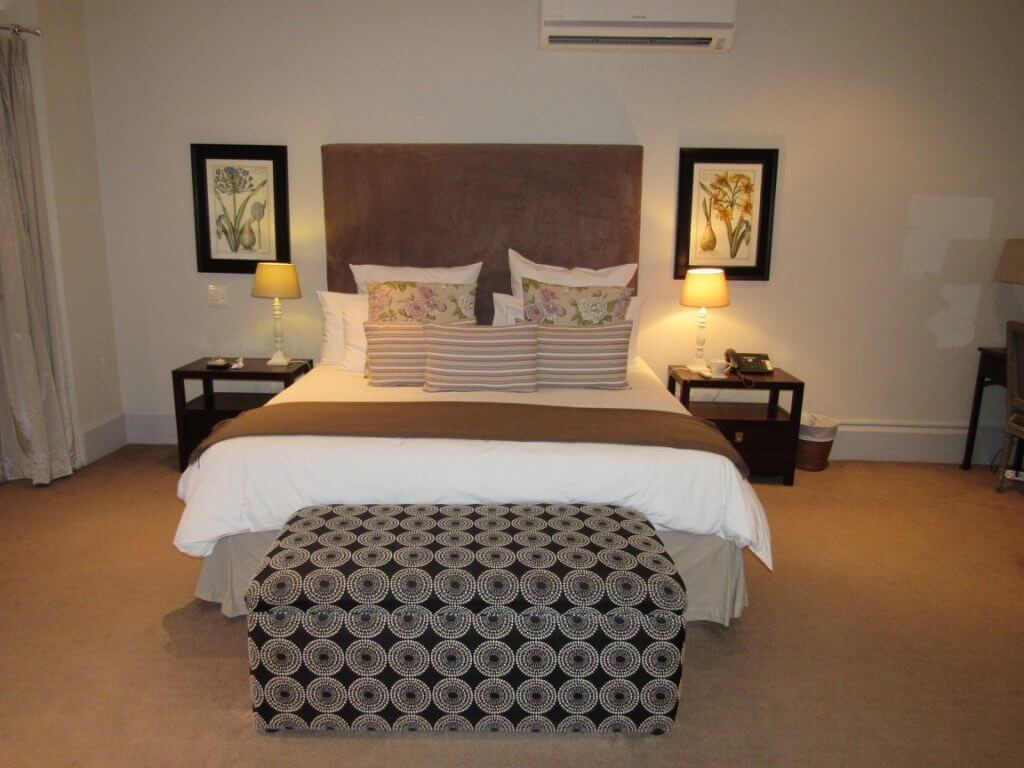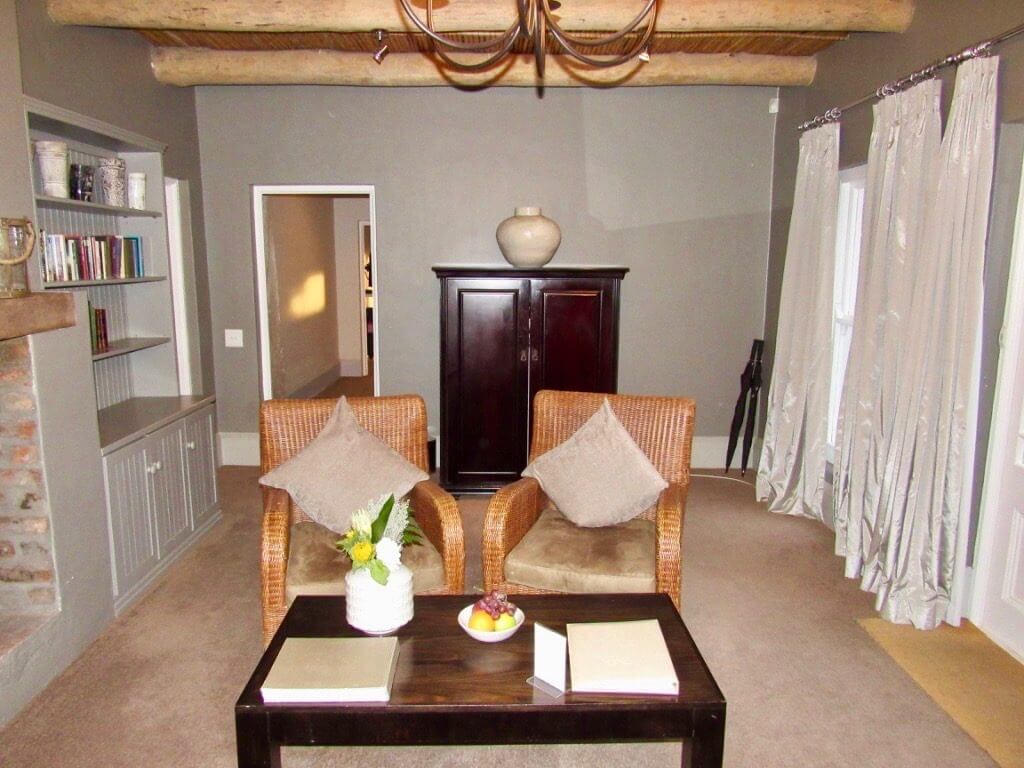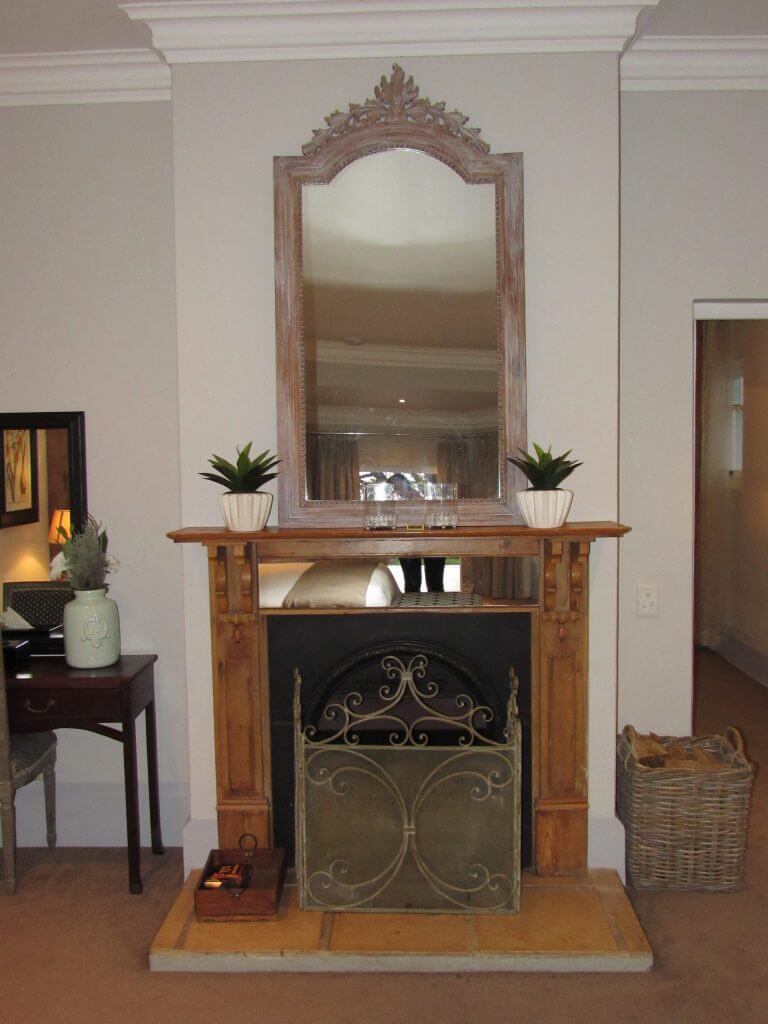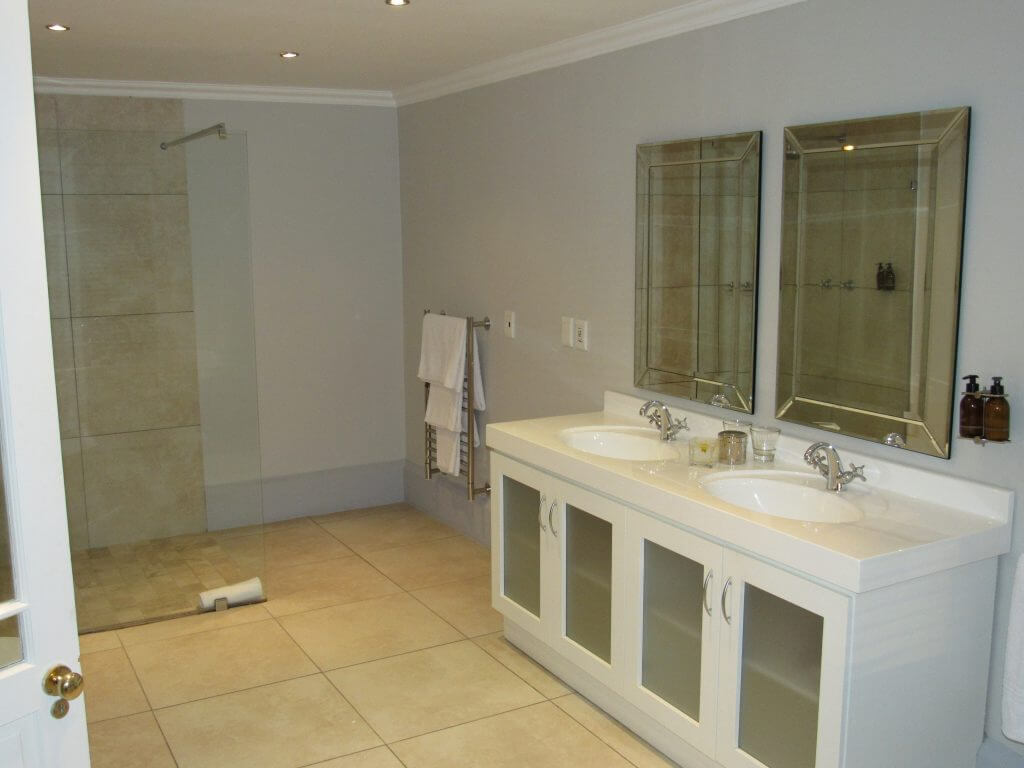 The next morning, we enjoyed the tasty breakfast spread served in the dining room & sunroom (each has a wood burning fireplace). The food was an English breakfast spread of fruit, cereal, pastries, breads, jams, meats (something you'll see a lot in South Africa). There were also eggs, sausage & bacon made to order.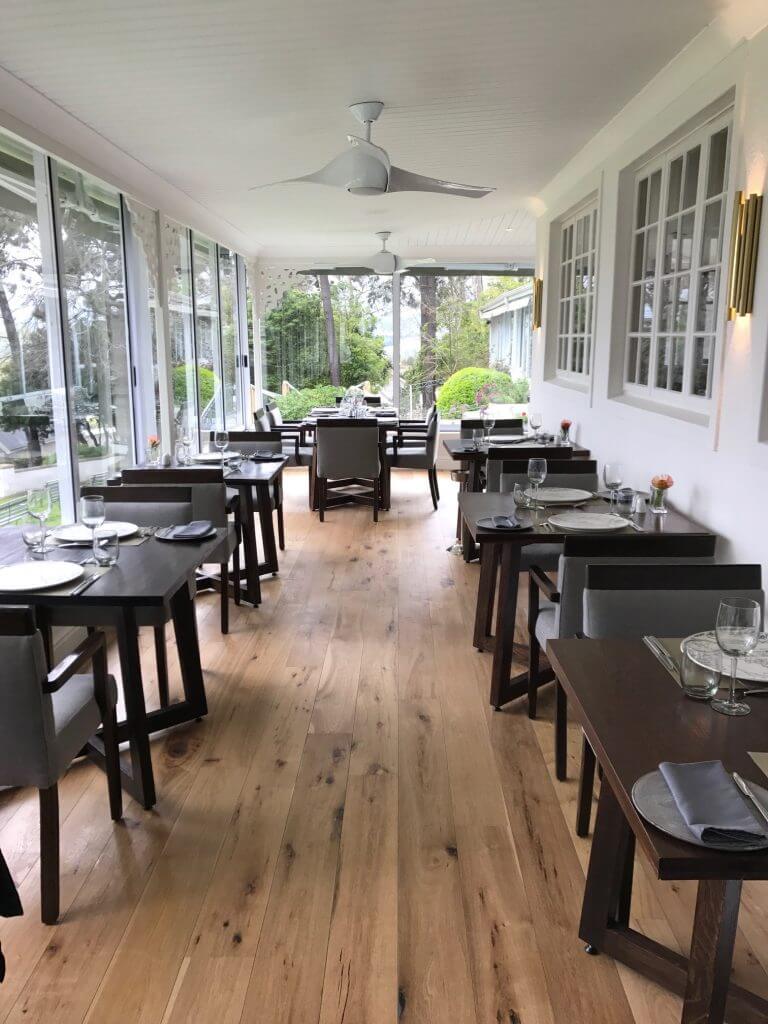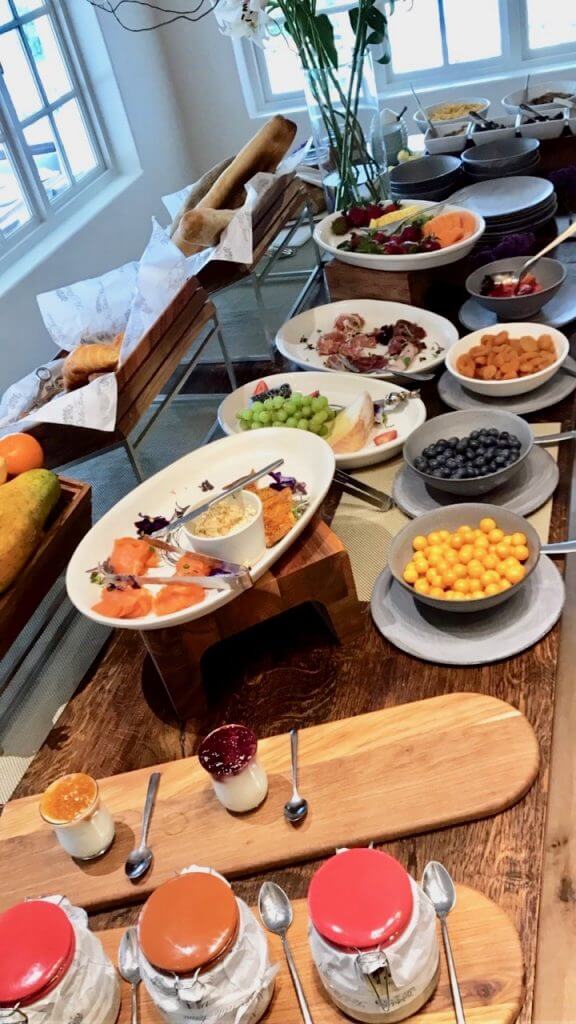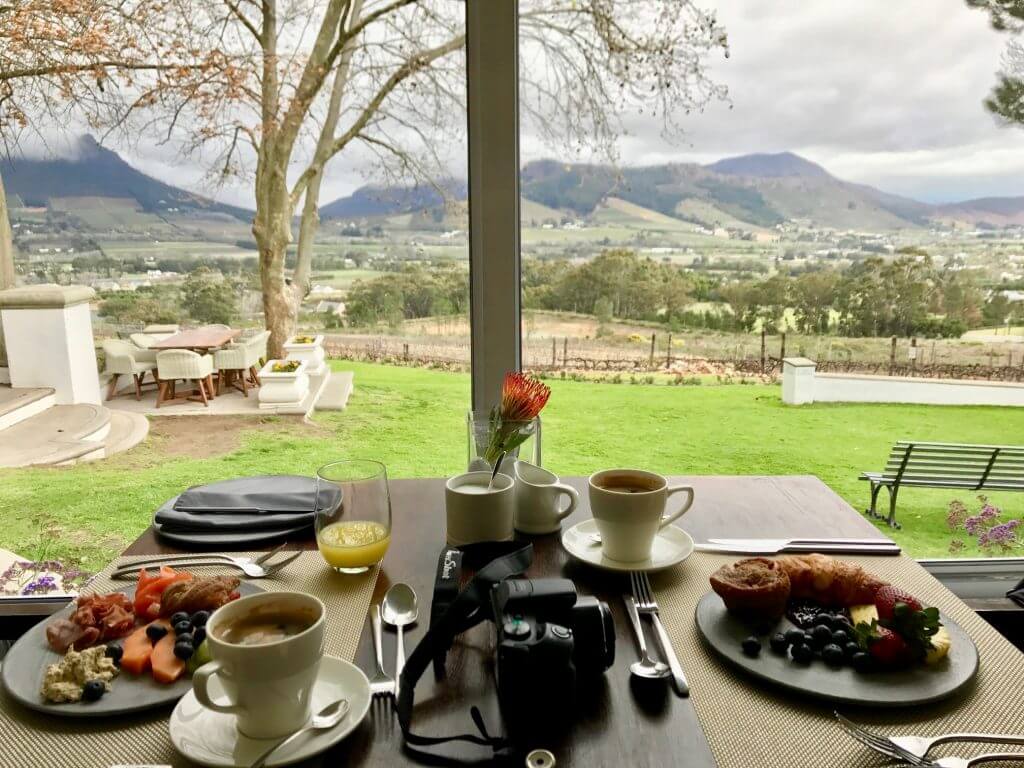 I have to just take a moment to brag about the staff. From check in to check out, we were treated by the friendliest, cheerful, accommodating people. The kind wait staff heard that I had food poisoning (not from their restaurant) and so they dropped off some hot tea, extra bottled water & toast for me when they brought Terry his dinner. Our sweet butler even brought us fresh firewood and started a fire for us…twice! We also had a change to speak with the manager a good bit before breakfast and learned so much about the property. The personal touches they provided did not go unnoticed and truly made our stay that much more special.
Needless to say, we were very bummed to leave – I would have loved to stay at least two nights here. The property is stunning, the staff beyond accommodating & the room just exquisite. Everything was outstanding and I can't imagine a better place to stay in Franschhoek.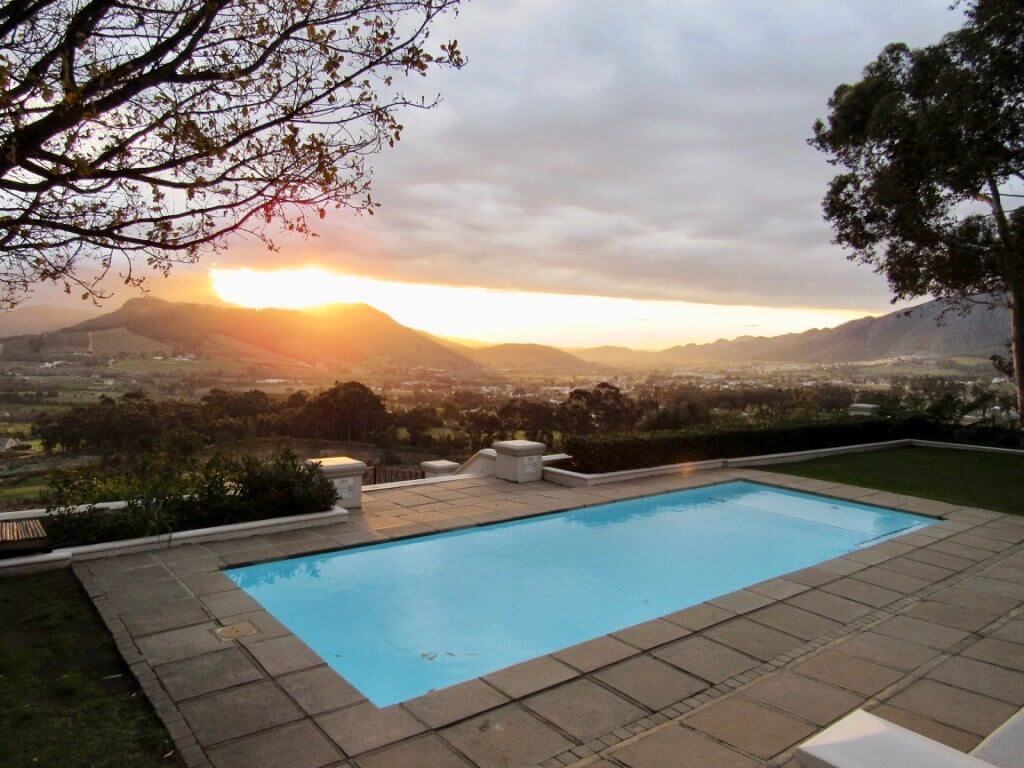 Thank you to Le Petite Ferme for sponsoring this post. Even though our stay was complimentary, thoughts & opinions are my own.