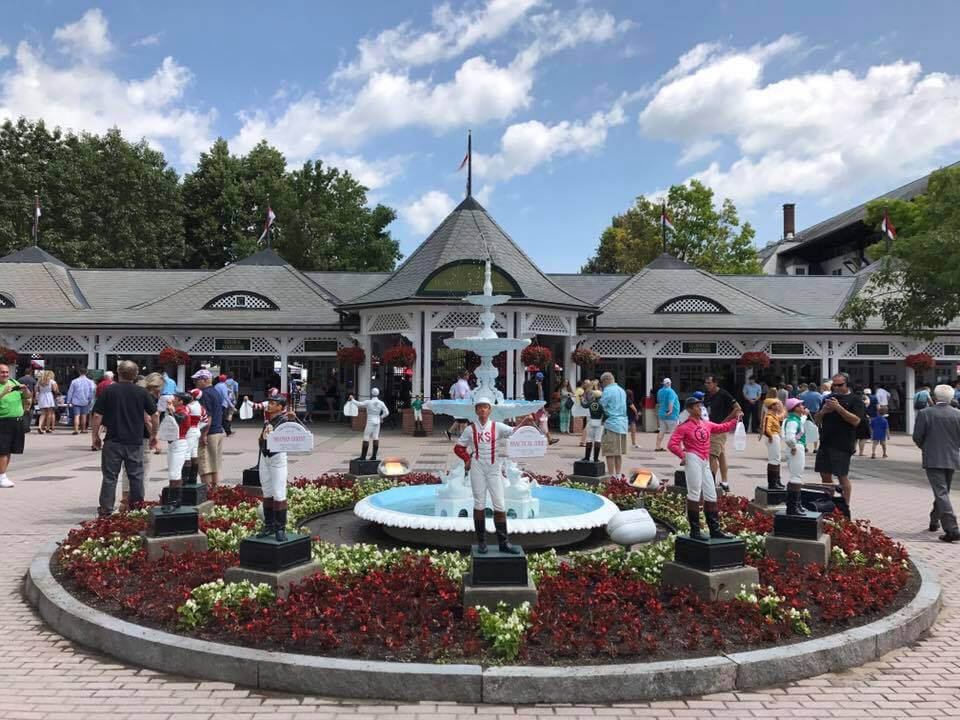 So if you're just tuning in to this special 5 part series about our wedding, you can read my previous posts about our wedding weekend hotel and our vision. Long story short, our overall "theme" (for lack of a better word) was a lively, loving, all-inclusive weekend where our friends & families could truly get to know each other.
In lieu of a bridesmaids brunch or a groomsmen lunch the day before our wedding, we chose to take all of our guests to the Saratoga Race Track to enjoy a day of eating, drinking, mingling and, of course, horse racing! The city of Saratoga Springs thrives off of this long-standing tradition and during the 6 weeks of the year that the track is open, the charm & beauty is amplified.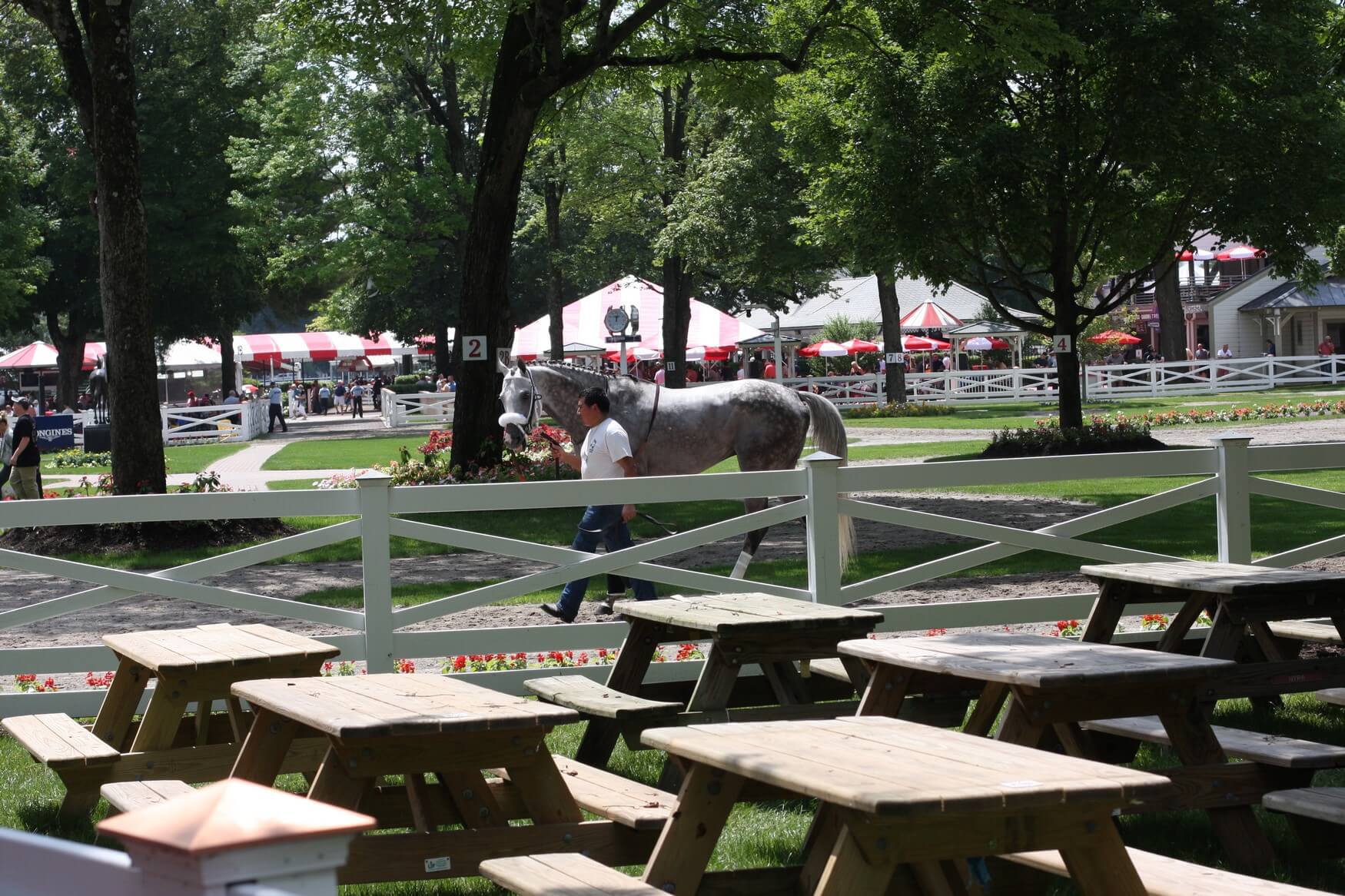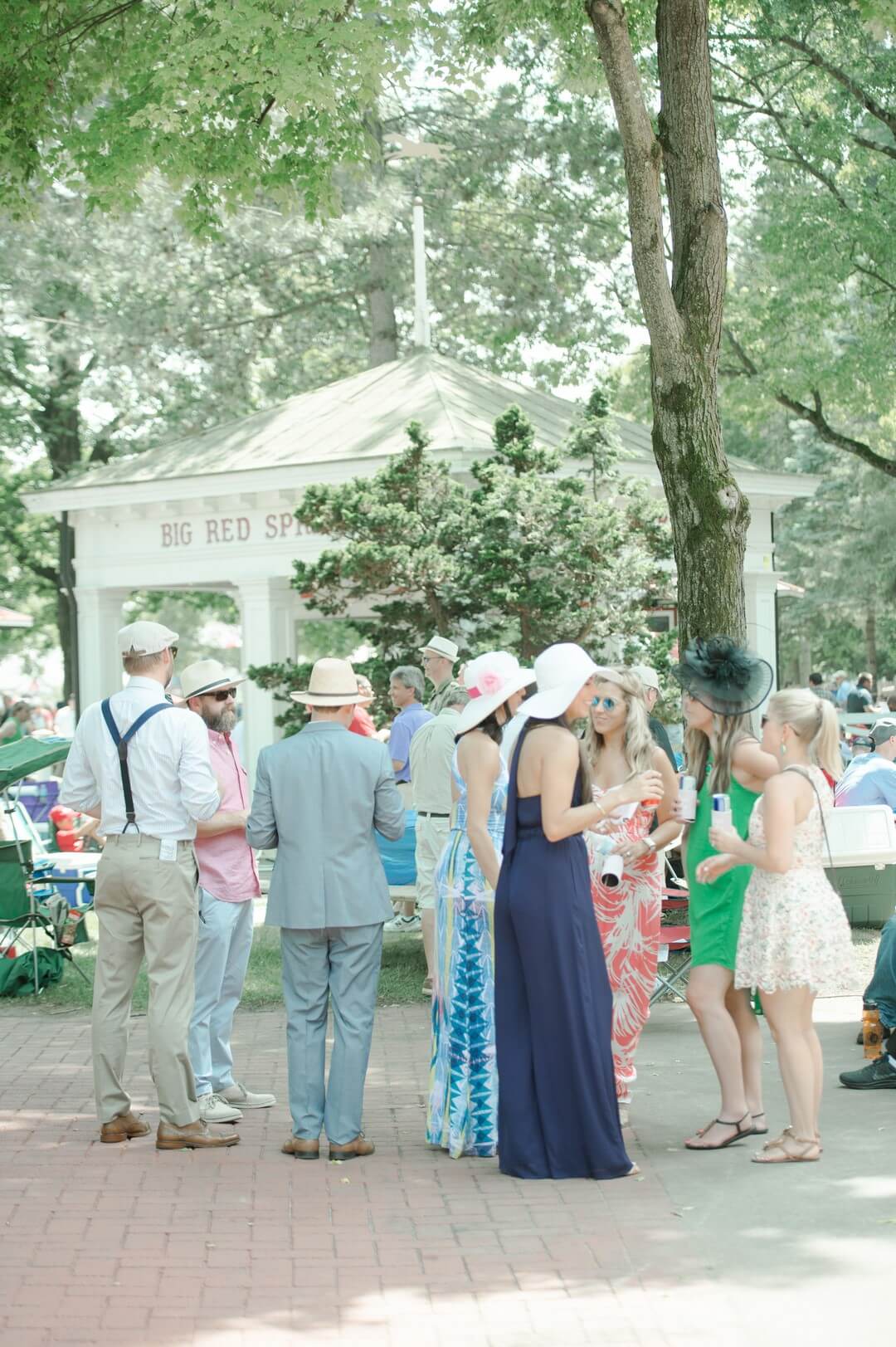 With over 100 guests in tow, we rented the Big Red Spring Tent and stocked it full of beer, wine, water, snacks, etc. We had decorated picnic tables, flat screen tvs and plenty of seating (and shade!). Guests were able to roam between our tent and the track, stopping to view the beautiful horses in between. We spent about 6 hours there and everyone had a ball – we even had a few big winners!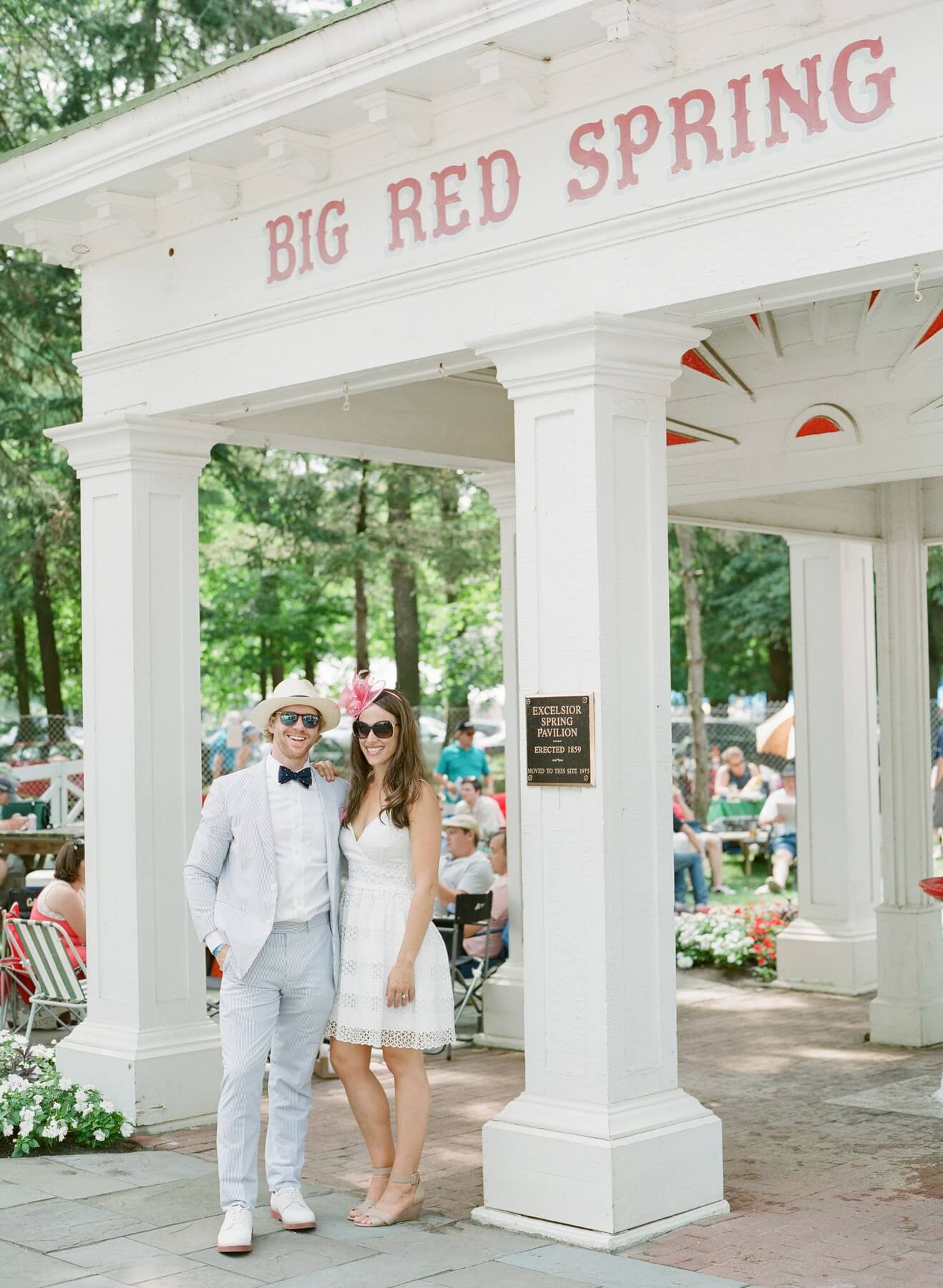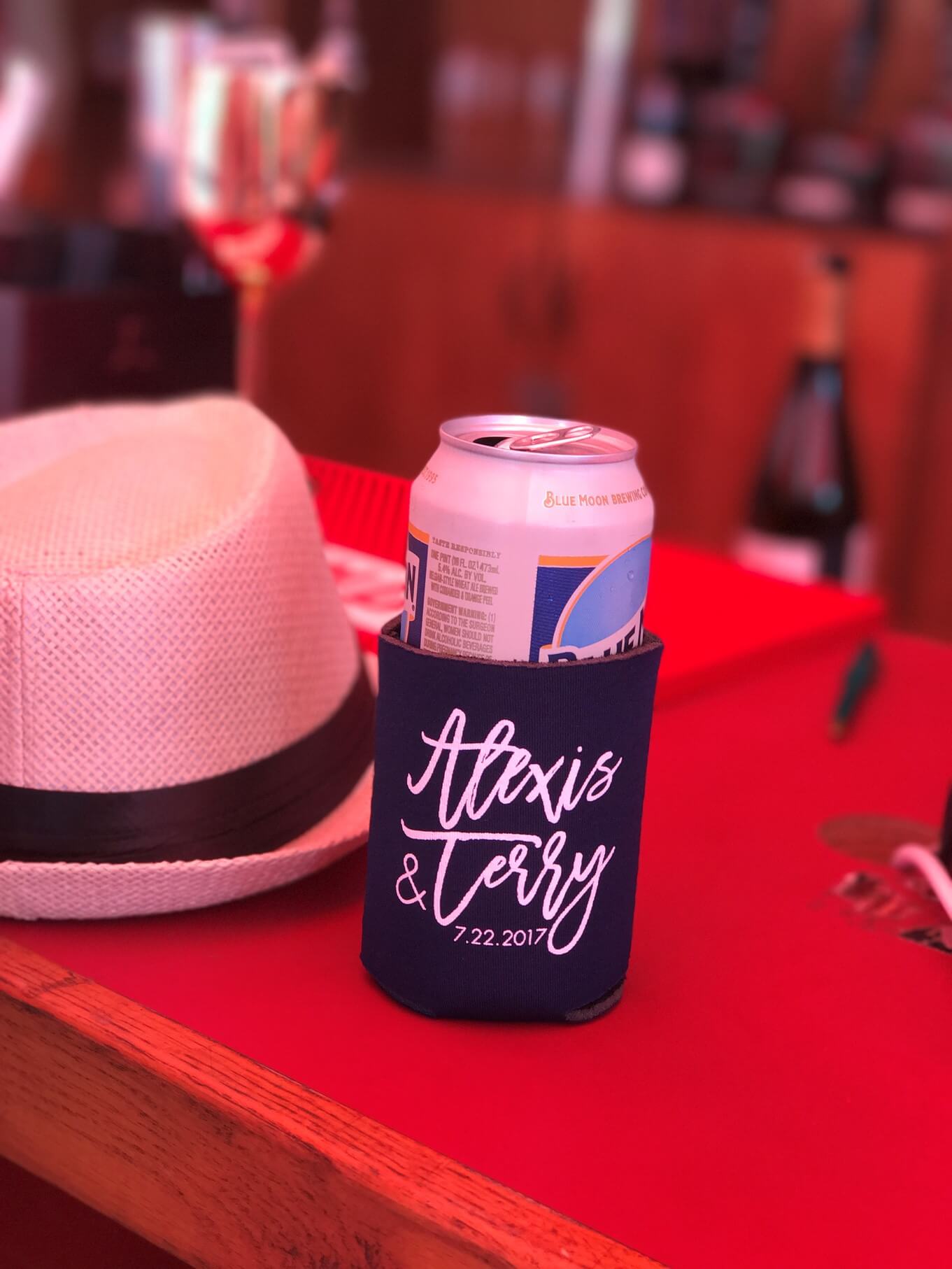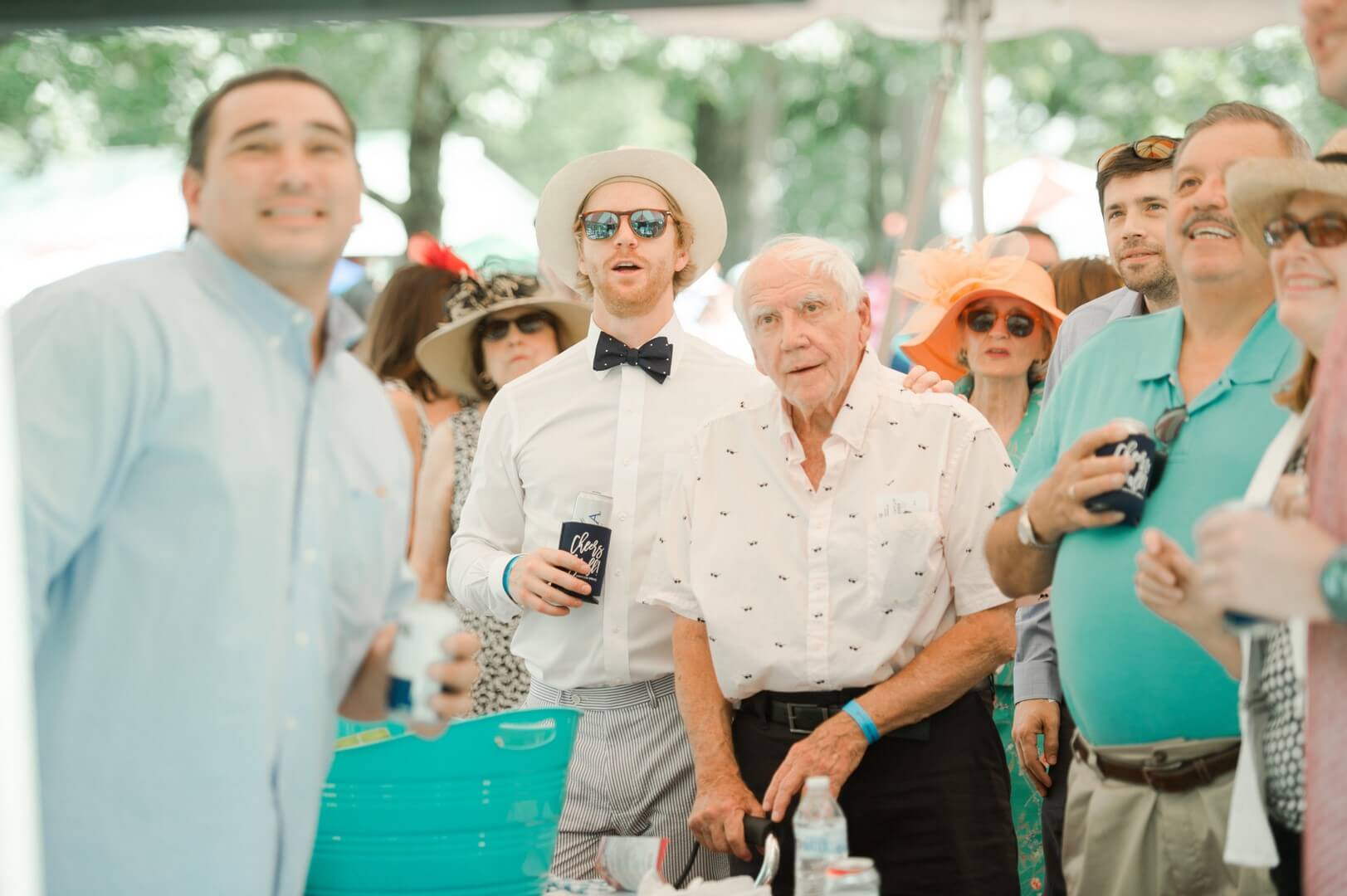 It was so fun to see the excitement and surprise on our guests' faces when they walked into track – it feels like you've gone back in time in the absolute best way.
Sear sucker suits, big poofy dresses, floppy hats, mint juleps – you name it, we had it! Loved ones were laughing, high fiving & loving every moment.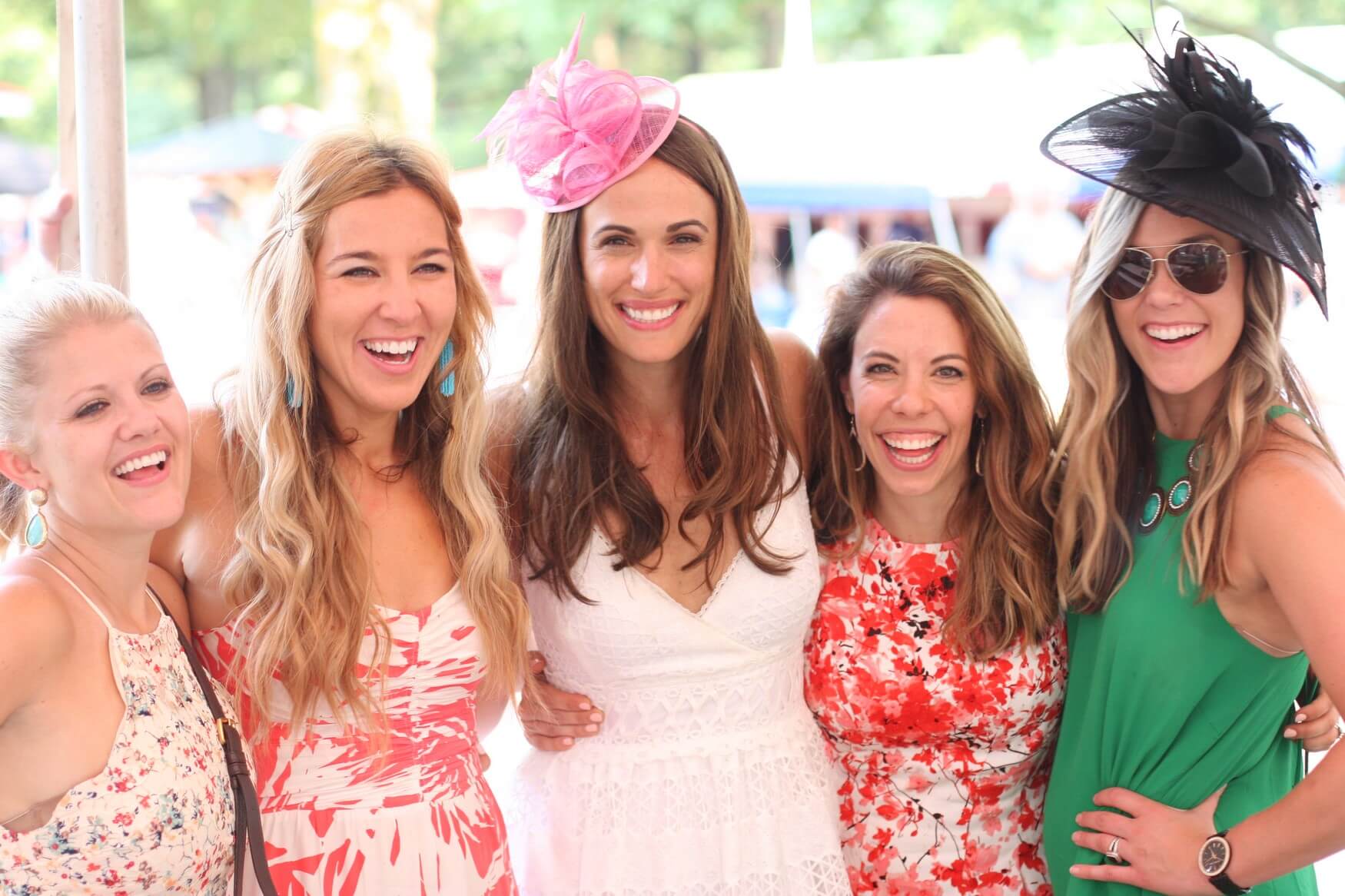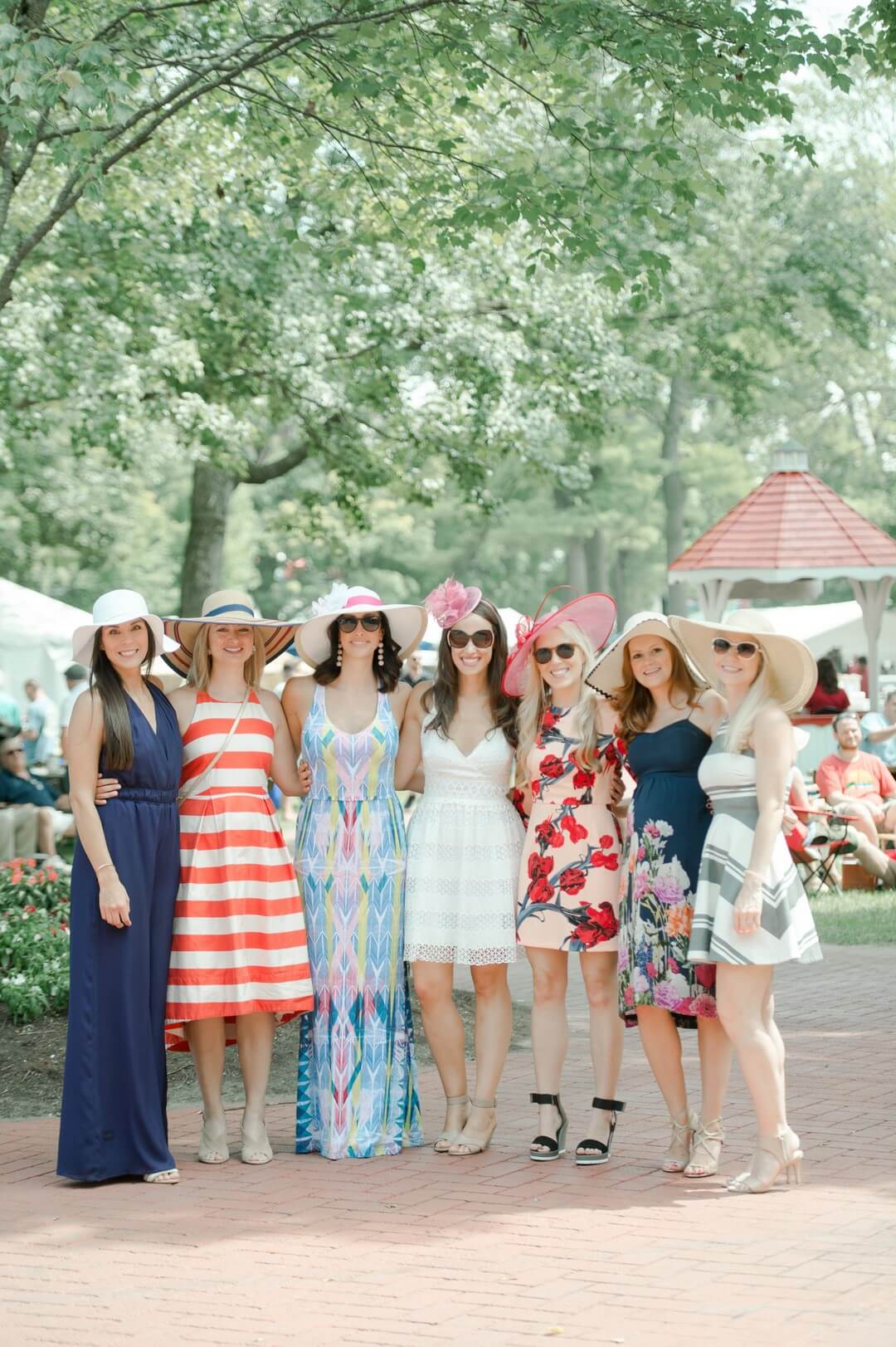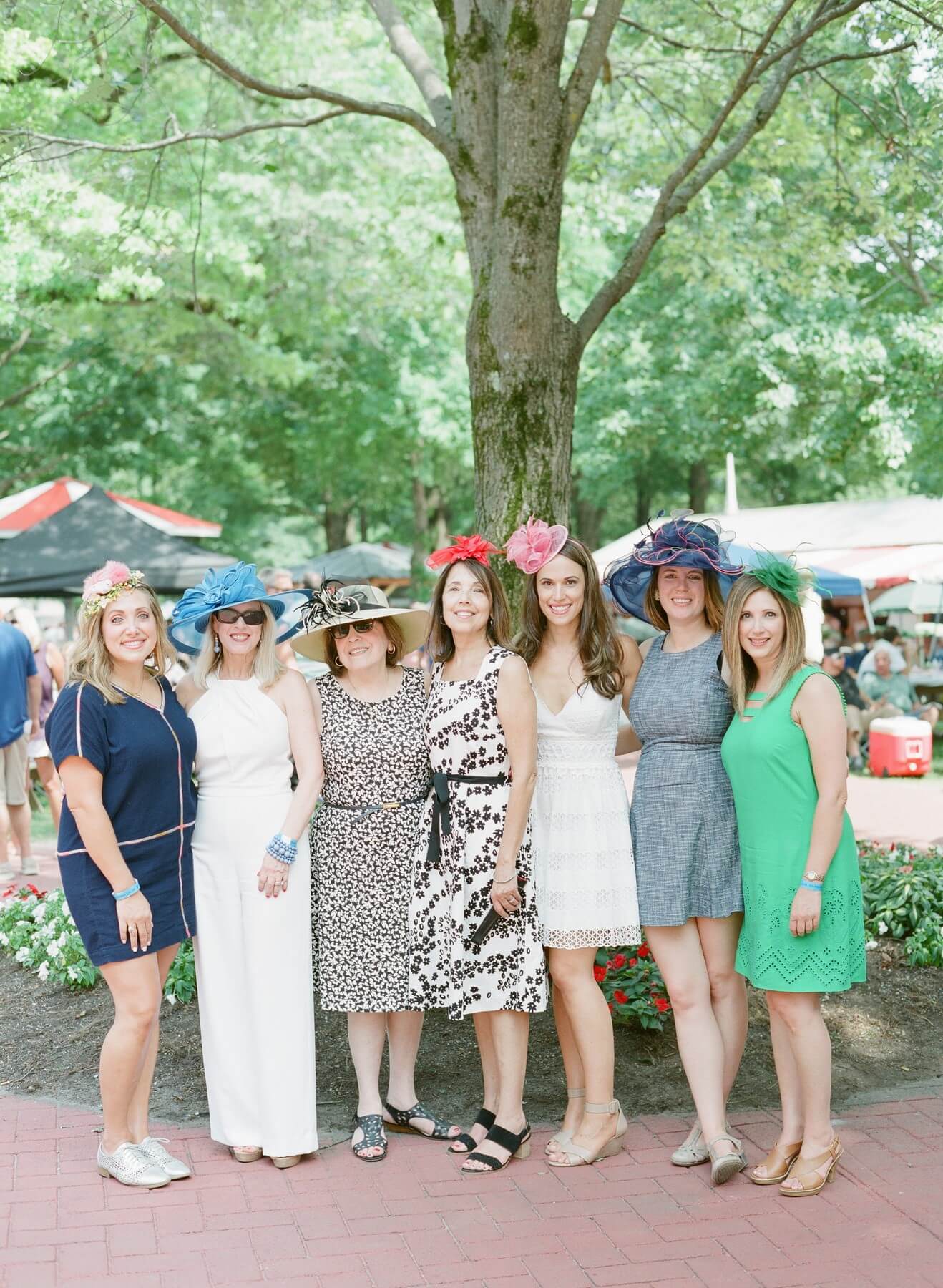 We felt so lucky that the vast majority of our guests were able to attend. I think they were all very appreciative that this was a different type of pre-wedding activity – it was relaxed, interesting & fun!
All in all, the day at the track was an absolute success, even more than we'd hoped! It's a very unique, special event and one that most of our guests had never attended.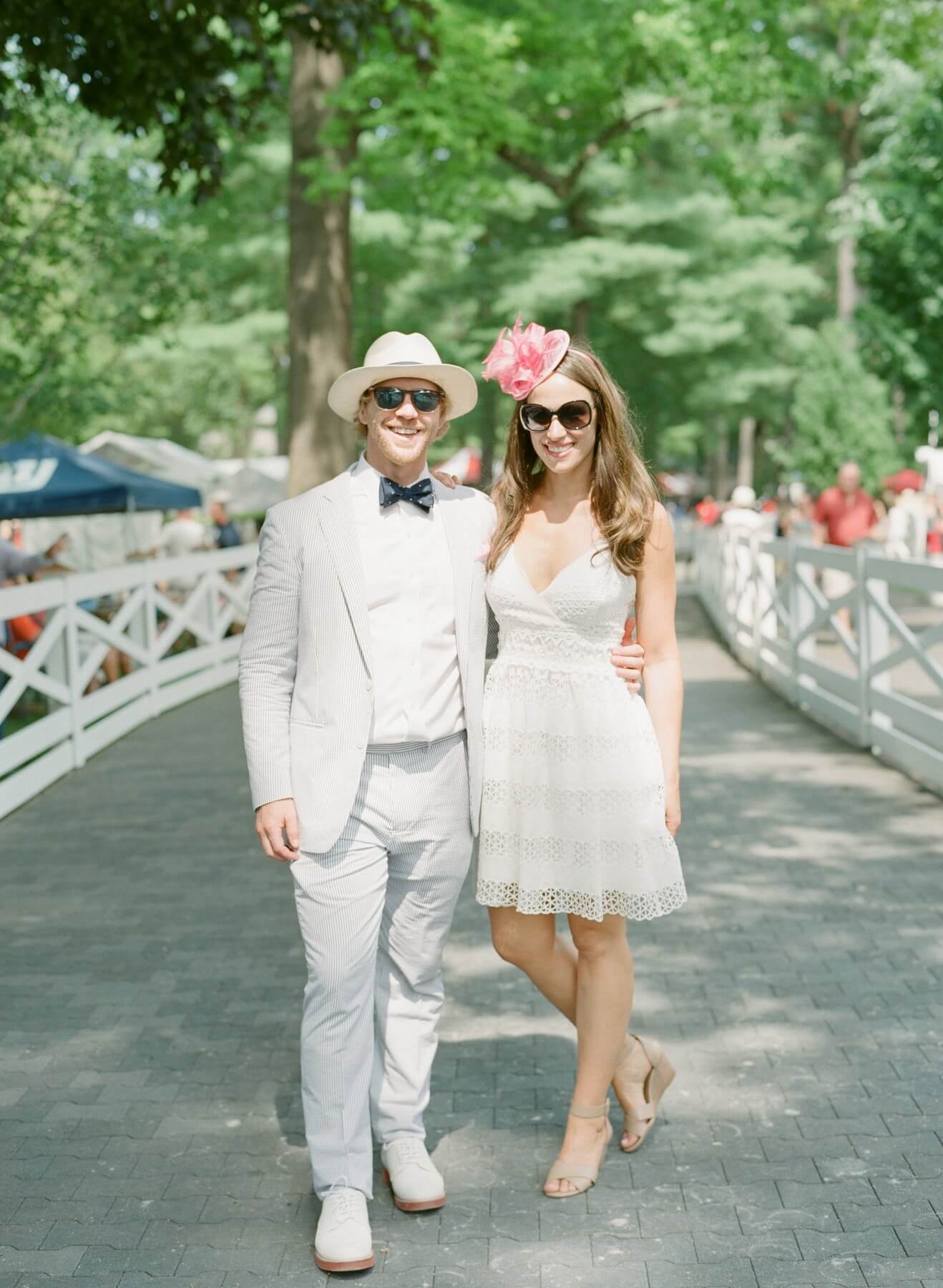 We love that everyone is still talking about the day and we are so glad that we opted to do it. While it may have been nontraditional, it was the best way for us to blend our two sets of families & friends. It was perfectly "us"!