It's crazy to think that five short weeks ago we were checking into our hotel room at the Pavilion Grand for our wedding weekend. It feels like just yesterday that we stepped into the most beautiful hotel room in Saratoga Spring, NY and unpacked all of our clothing, gifts, wedding decor, etc. Truthfully, it felt like we had our own home for the weekend, which was exactly what we wanted.
If you've been following along on this journey, you've read about why we chose this hotel (details here). To briefly recap, we wanted a hotel room that felt more like a "home away from home" since we were flying in over 100 guests from all over the U.S. and many of them (50+) would at some point in time, join us in the room.
I must admit, calling this a "room" is a bit misleading – our two story penthouse hotel room was over 1,000 square feet and about a million times nicer than our actual apartment. It was outfitted with huge floor to ceiling windows, high end stainless appliances, two balconies and a full size laundry room. The two-bedroom, two-and-a-half-bathroom setup was ideal for hosting. We spent Thursday night hosting a welcome reception for over 30 close family & friends (more to come on that!) and Sunday morning having brunch and pre-track drinks with more family & friends. We chose this specific hotel suite for the layout as it was ideal for hosting.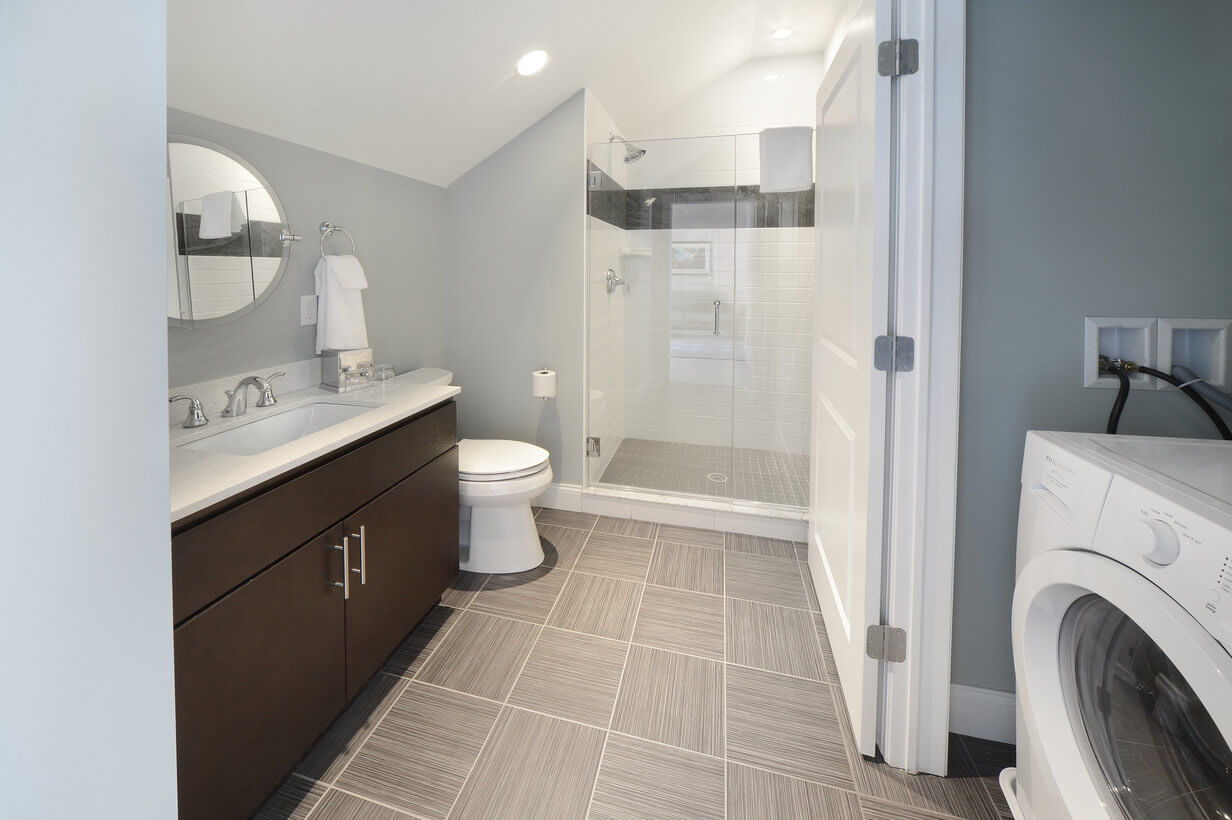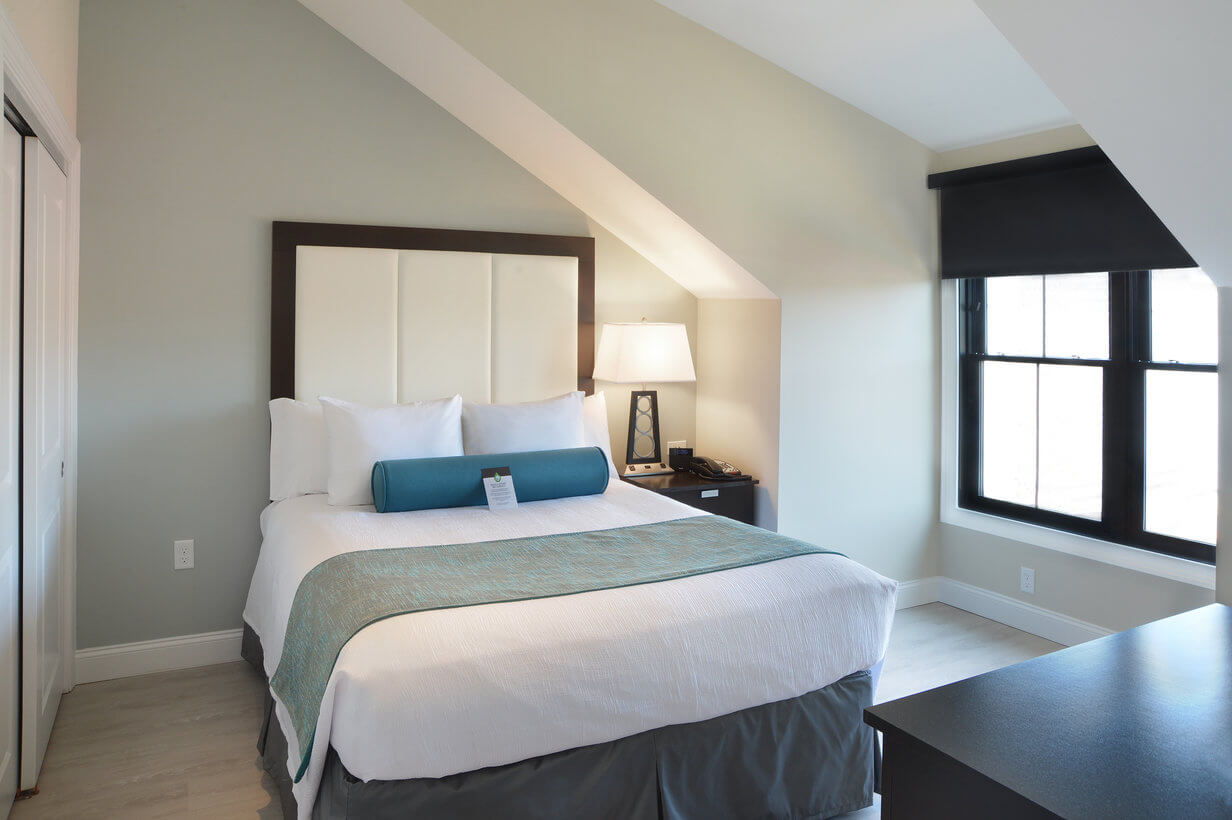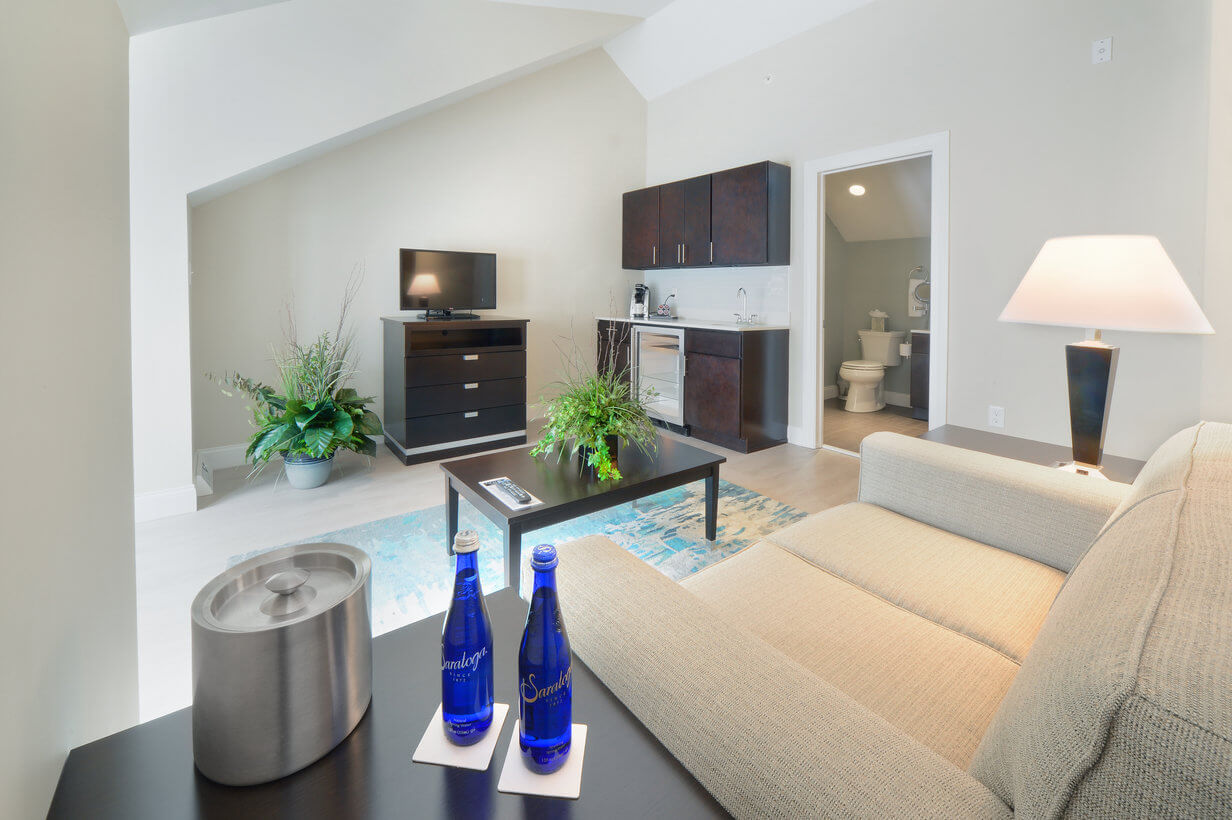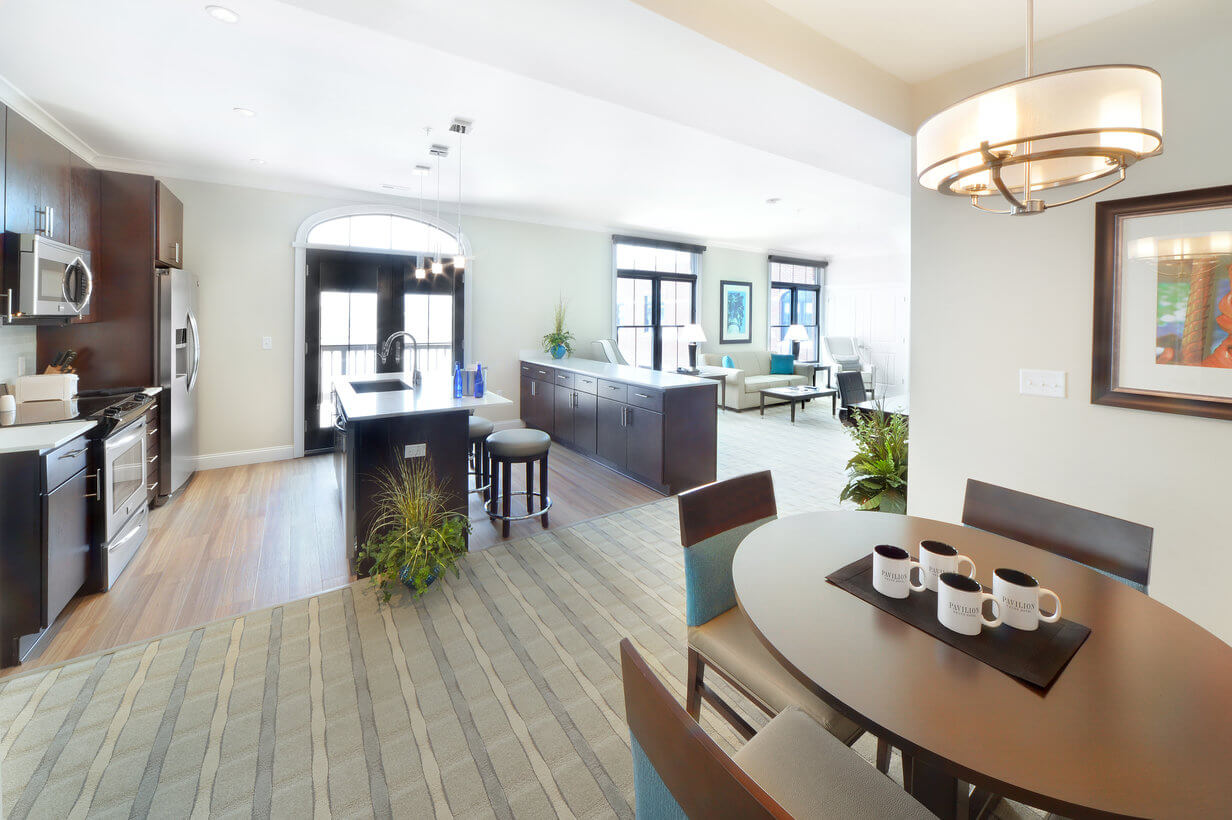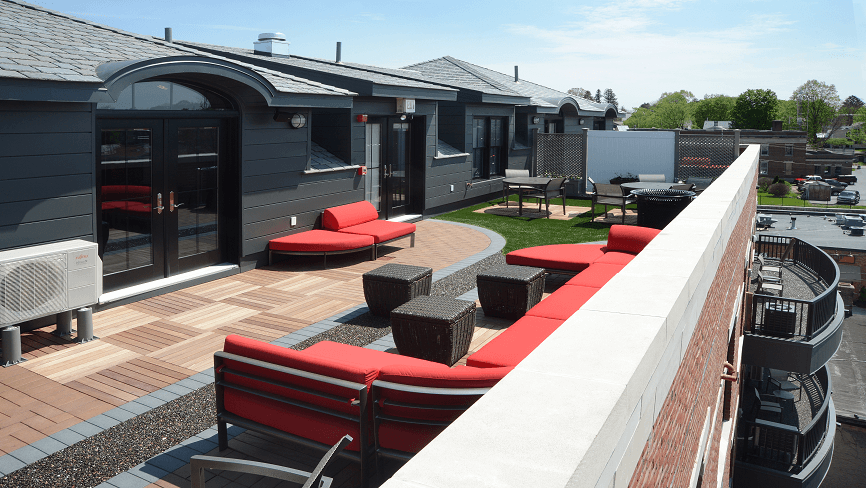 The real appeal though was the "day of"…the preparation leading up to the main event. Between bridesmaids (I only had 5), hair & makeup, parents, photographers, videographers, florists, caterers & friends dropping in, I was beyond thankful to have this huge, spacious room where everyone could talk, relax & enjoy the day. We never felt overcrowded or uncomfortable. For any of you brides out there, I cannot recommend enough the importance of having space on your wedding day! This alone was worth the splurge.
Now it would be unfair of my to share my experience without bragging on the fabulous staff at the Pavilion Grand Hotel. From the moment we arrived, we were treated like absolute royalty (doesn't everyone want to feel this way on their wedding weekend?!). The bellman, the valet, the front desk staff – they were all so kind, friendly & professional. We had an ice cold bottle of champagne waiting in our kitchen when we arrived and they were very accommodating with every request we had.We even ordered a few meals from the on-site cafe which we wolfed down really enjoyed.
Hint to all you brides: my bridesmaids all had their hair done in the hotel salon, Make Me Fabulous, and they were amazing! Each of the girls had blowouts with a twist (one had a braid, one half up/half down, etc.) and they were beautiful, stylish & so far from "wedding hair", which was exactly what we were going for. Seriously can't recommend them enough.
All in all, the Pavilion Grand Hotel was absolutely the best choice, without a doubt. They elevated our wedding weekend to the next level and made us feel like a million bucks. If you're getting married in Saratoga Springs – stay here! You can thank me later 🙂
A huge thanks to the Pavilion Grand Hotel. Though I received a discounted rate for this post, opinions & thoughts are all my own.