When I think of my dream wedding, a few key pieces come to mind: a gorgeous dress, the look in my husband's eyes, being surrounded by family & friends, and eating, drinking & having fun! Then, when I dive deeper, I think about how I want to feel on my wedding day – excited, nervous, calm, pampered, special, etc. SO many emotions, right?! Since a LOT of excitement comes leading up to the wedding (days prior, getting ready, etc) it was absolutely critical for me to have the perfect place to get ready in. After all, I'll be there with my bridesmaids, my mom, my grandma, the photographer, videographer, hair & makeup…it takes a village people! haha.
In all seriousness, I looked long and hard for a location that would be perfect for (a) Terry & I to spend our wedding night and (b) a venue for me & my girls to get ready in.
So…what was the criteria?! I came up with 3 things that were important to me…
It has space
This was HUGE for me! The thought of being cramped on my wedding day immediately stresses me out. With 5 bridesmaids, 3+ family members & a handful of vendors, having an open space with plentiful counterspace is absolutely necessary. We'll be there for at least 5 hours on Saturday and need the space for hair & makeup stations, a light lunch spread, a champagne bar (obvi!) & of course, plenty of closet space for our dresses!
It feels swanky yet sophisticated
Let's be honest, when else in your life can you justify splurging on a super nice hotel room for a weekend? (Okay, maybe the honeymoon too…) Since our wedding is out of town, renting a place was our only option. Given that I only plan on getting married once in my life, I want to get ready in a place that is luxurious and chic, yet sophisticated and classy. Something that appeals to both my grandma and my bridesmaids. Something that makes people say "wow" and that makes the photographers swoon. Think of all the pictures that will be taken here!
It feel special
In addition to the aesthetic feel (mentioned above), feeling "special" to me means a place that has amazing customer service, that understands the importance of your wedding day, that will go above & beyond to assure that everything goes as smoothly as possible with minimal stress & worry. Keeping calm on your wedding day is e.v.e.r.y.t.h.i.n.g.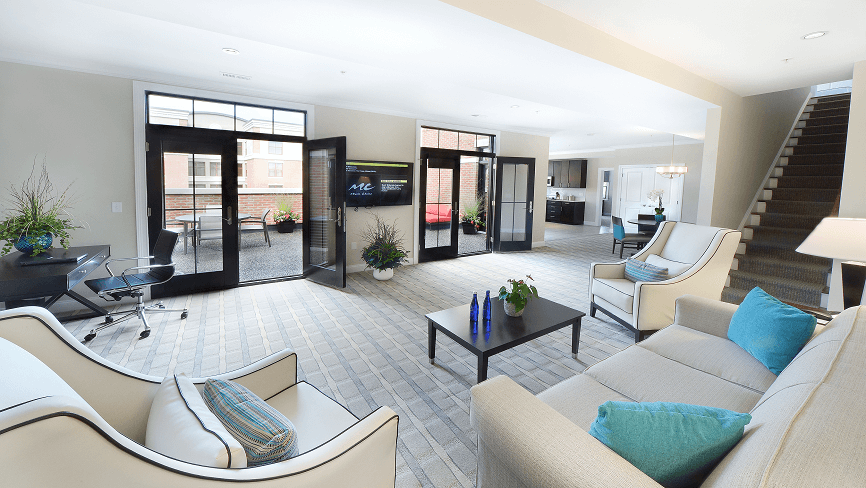 When I found the Pavilion Grand Hotel, I knew I found the right spot. From my first interaction with the managers to our hotel tour, they made me feel right at home. They understand the excitement & anticipation that comes with your wedding day and they have all the bells & whistles to guarantee that your entire weekend goes smoothly. From valet parking to an on-premise salon to an in-house bistro, they've got it all. The space. The swank. The special feel I've been dreaming of.
Let the countdown begin! Less than 3 months til the big day. Be sure to stay tuned, as I'll be sharing many Instagram posts & a follow up post of my experience.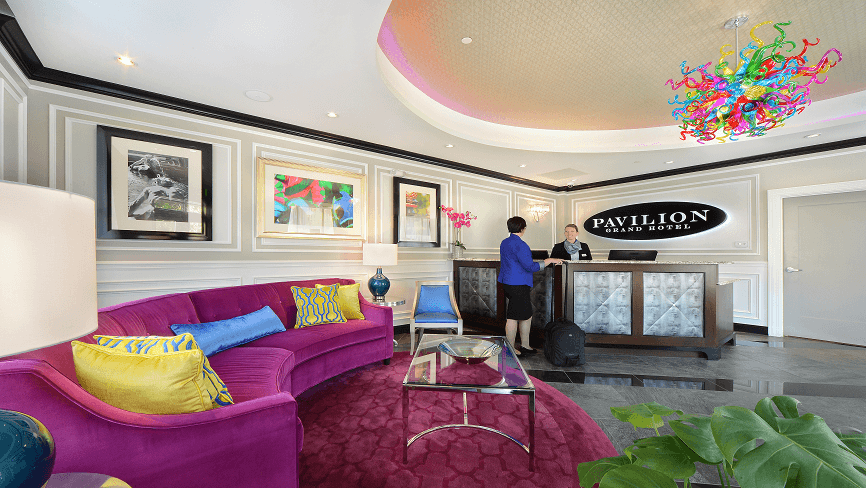 Thank you to The Pavilion Grand for sponsoring this post. All opinions, as always, are my own.