Happy Monday y'all!
We are having a serious Indian summer here in Boston and it is F-A-B-U-L-O-U-S! Yesterday started with some sunflower fields & pumpkin patches and ended with the beach where it was over 80 and sunny…how lucky are we?! Given the weather, all of my current home projects have been put on hold until my worst nightmare winter comes. I'm sharing a few easy projects that you can do around the house that make a big impact. Bonus: these are applicable for you renters also!
5 easy home updates you can do this weekend: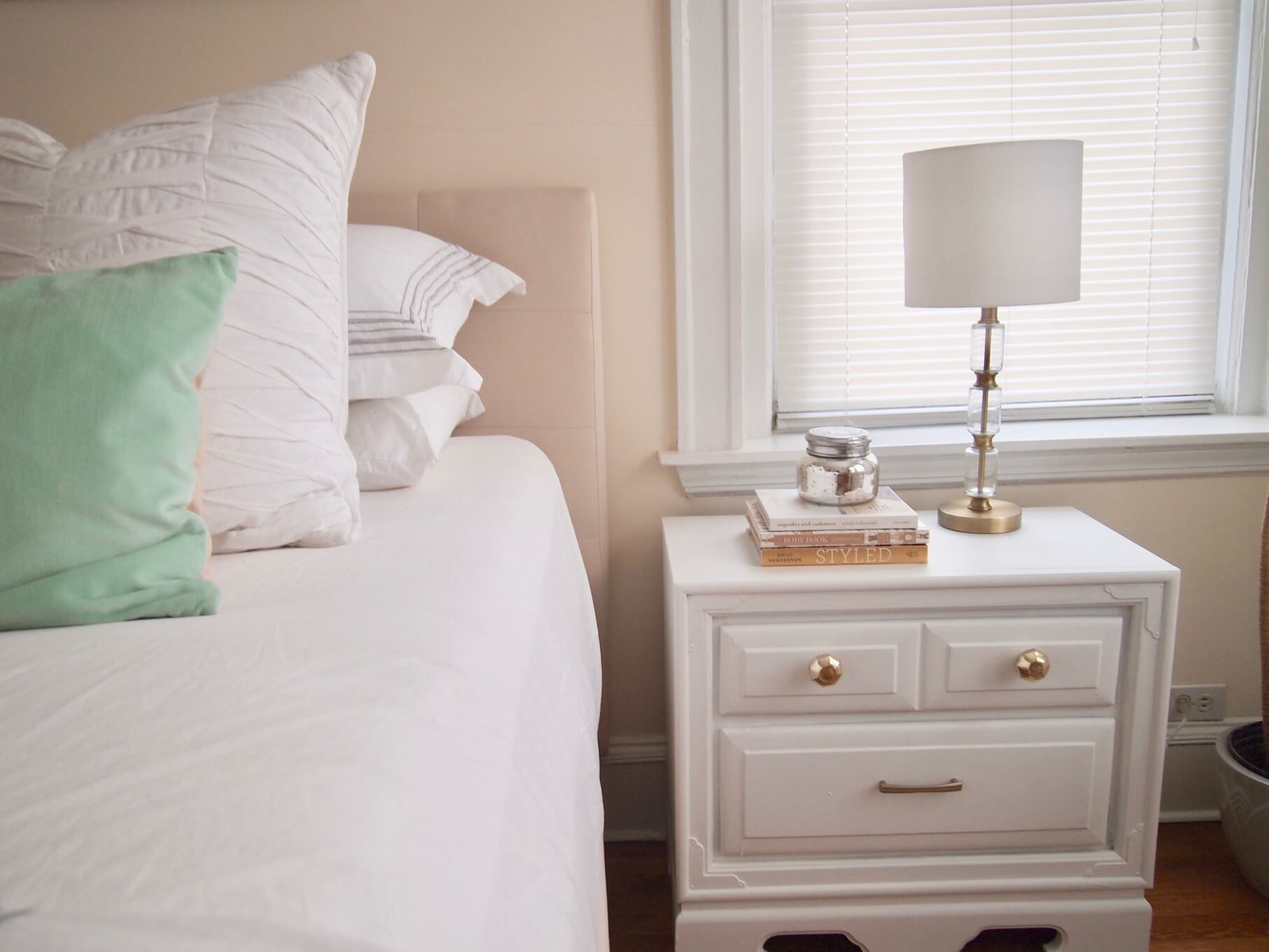 Y'all know my favorite thing to do is paint something. This could be bathroom vanity, kitchen cabinets, or even some dated built-ins. Many landlords are okay with this, especially if they're likely going to update when you move out. (It doesn't hurt to ask – ours even bought the paint for us!) The above picture is an "after" of a killer transformation. This was a stark black piece that I painted white & updated the hardware. In fact, the "before" was so horrifying that I didn't even snap a picture (haha).
Another easy (and fun!) weekend project is to update your walls. What does that mean? Well, you could paint – an accent wall, some stripes, or even some stencil if you're up for it. You could add some wallpaper (see temporary wallpaper here). Additionally, you could create a gallery wall or add some inexpensive molding. 
A really great seasonal thing to do is to swap out your textiles. For Summer & Spring: think light fabrics, playful prints & bright hues. For Fall & Winter: try heavier wools & furs, darker fabric colors & more oversized pillows and throws. This is one reason that I always purchase down pillows and covers for them, versus pre-made pillows. You can mix & match between rooms, or simply get some new covers made in the fabric of your choice.
Of course, no update would be complete without a remix of accessories – y'all know this is one of my favorite tricks in the book. I've mentioned it before but "shopping your home" is an easy, free way to get that fresh, new feel you're looking for. A great example is this "entry way 5 ways" post that I did earlier this year.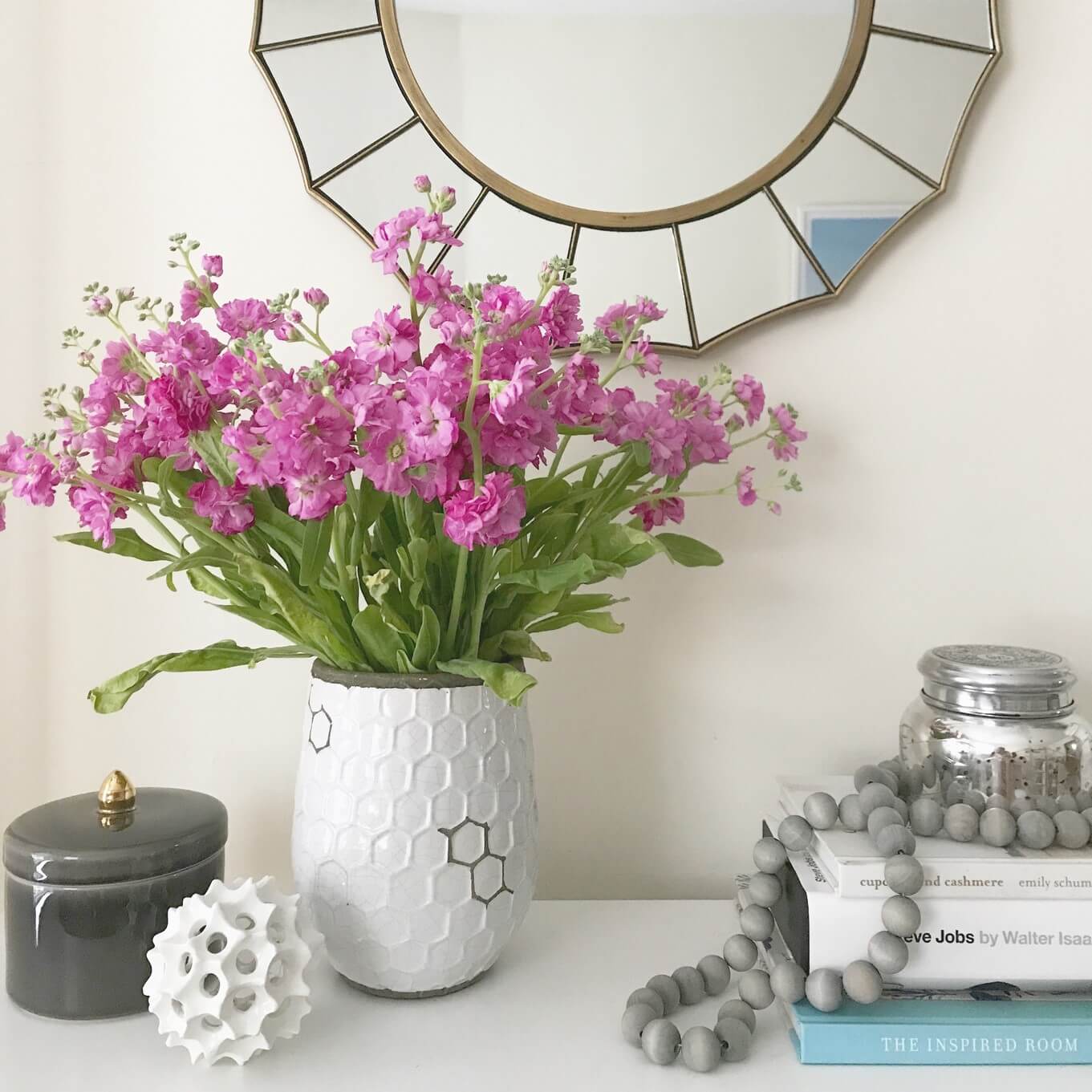 Lastly, try adding a plant to every room for an easy update. how about an indoor herb garden in the kitchen, a jade plant in the bathroom, and a fiddle leaf fig tree in the living room?! Plants bring in a calming nature feel, they freshen the air & add a pop of color. Head to your local nursery to discuss what will work best in your particular space! Shop some cute planters here.

What's your favorite weekend design project?