Happy Monday y'all! A brief update on last week's post: after thinking a lot about it, I've decided to maintain the blog, but cut back. So my plan (as of now) is to post Mondays, Wednesdays (travel) and Fridays. I think that's a realistic balance and it keeps my creative juices flowing. Moving on…
Becki Owens is one of my favorite interior designers. I loved Owens + Davis back when they had a home blog and as Becki has branched off, I've followed her work. Her style is classic chic (is that a thing?)- a lot of neutral bases, pops of color, symmetrical designs, a lot of flowers/plants, and it's all very tailored and perfectly custom feeling. She is a HUGE inspiration to me and I just love, love, love her designs! Trust me when I say it's near impossible to pick my top 5 favorites, but lets just say these 5 are pretty fab…
This formal living room is just fabulous! It's obviously formal but doesn't feel stuffy, given the comfy furniture, sheepskin stool & abundance of natural touches. Plus, this abstract artwork is a total show stopper as the focal point of the room!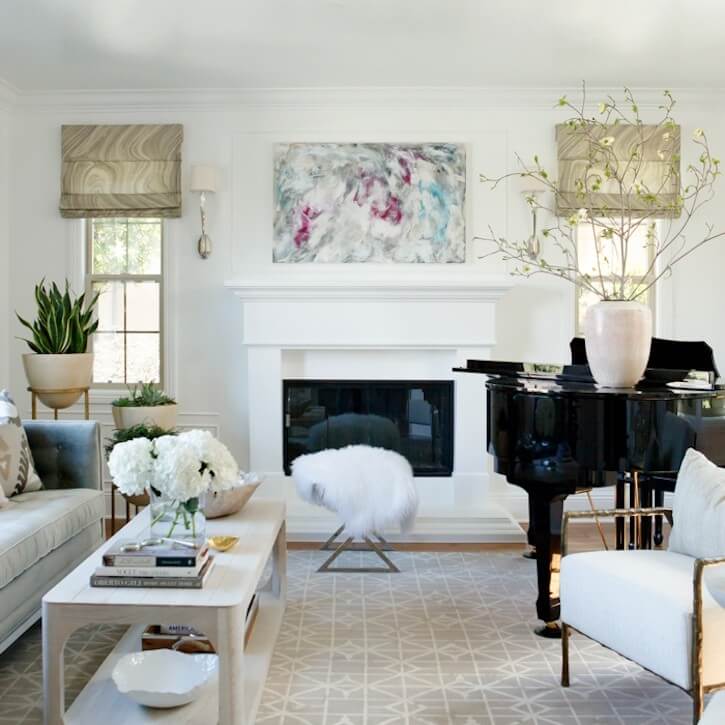 I remember seeing this gallery wall on Instagram a while back. It's the perfect solution for a big, blank wall without feeling too cluttered. This bedroom is great for a couple because it's totally gender neutral, yet elegant and relaxing.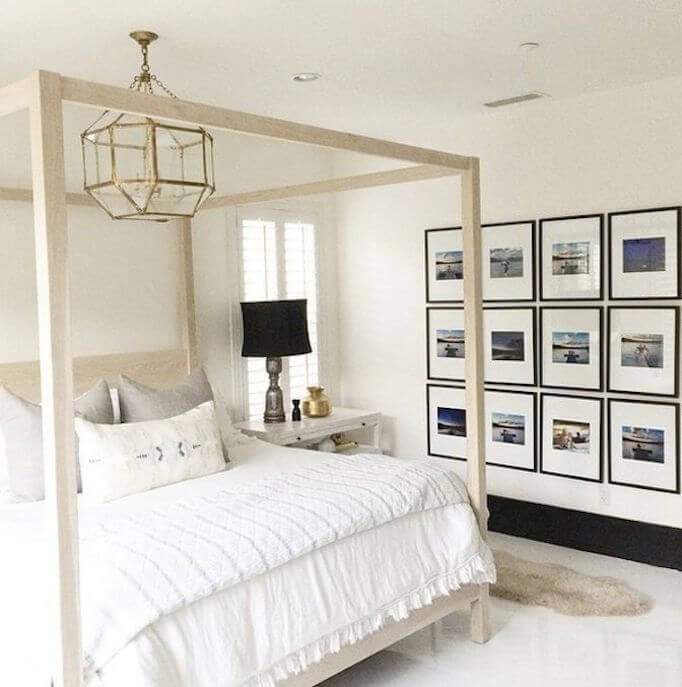 This kitchen!!! All white everything! I ADORE these light fixtures and the marble tile backsplash. Again, I love the small pops of color and the touch of wood. This kitchen feels so classic to me.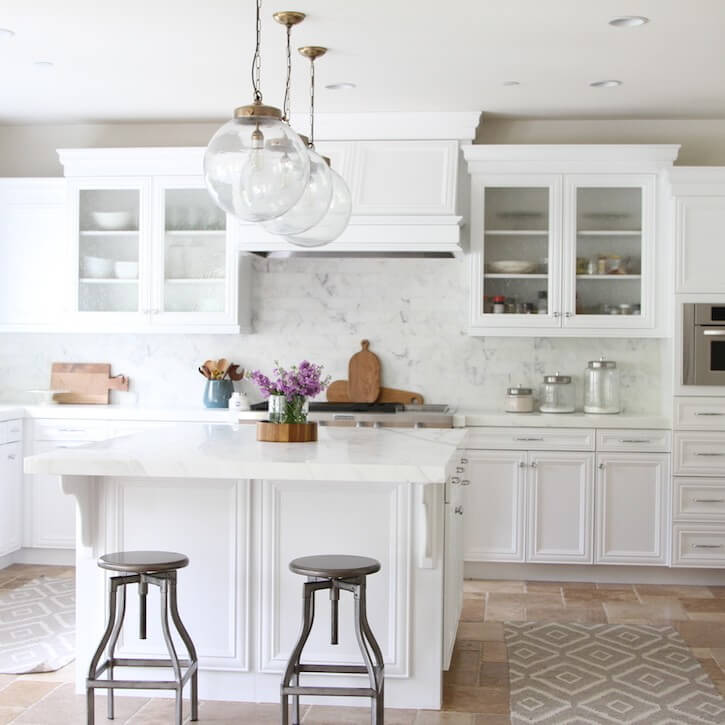 To me, this entry way immediately says "hello, welcome to my fabulously chic beach house". The distressed wood with the light blue touches and those gorgeous dark hardwoods- its coastal chic at it's finest. (spoiler alert: the rest of the home is equally amazing)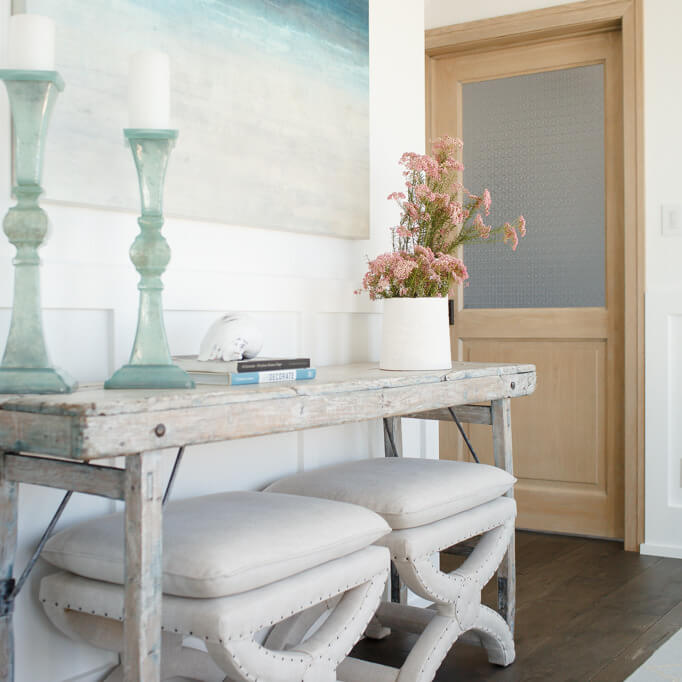 One of my all-time favorite spaces, this beach house living space is just so perfect! There are so many details that make this area a cohesive, comfortable, classic space. For starters, that bed boarded ceiling is the perfect coastal touch. The neutral furniture feels so calming & inviting, with yet again- a small pop of color from the vases & branches. Effortlessly chic!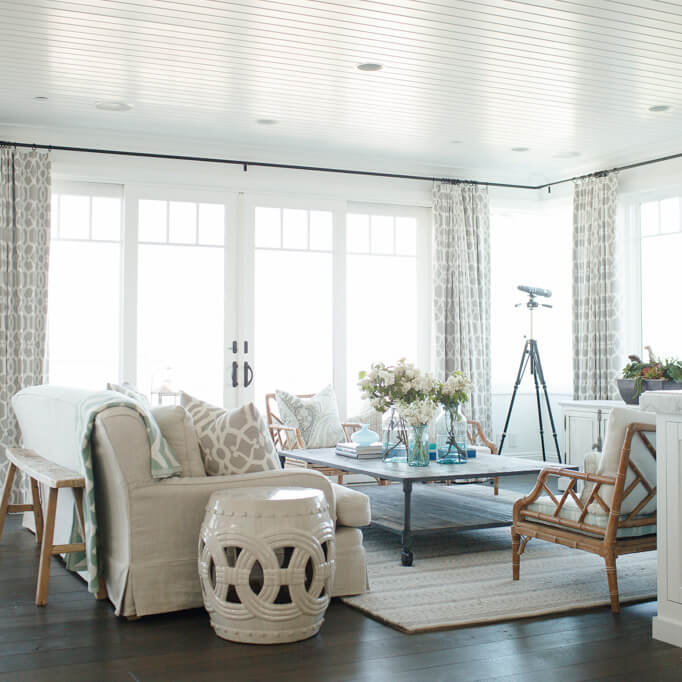 I encourage you to go check out Becki's portfolio & blog. She has a ton of amazing "how to's" and styling tips. Keep up the great work, Becki!