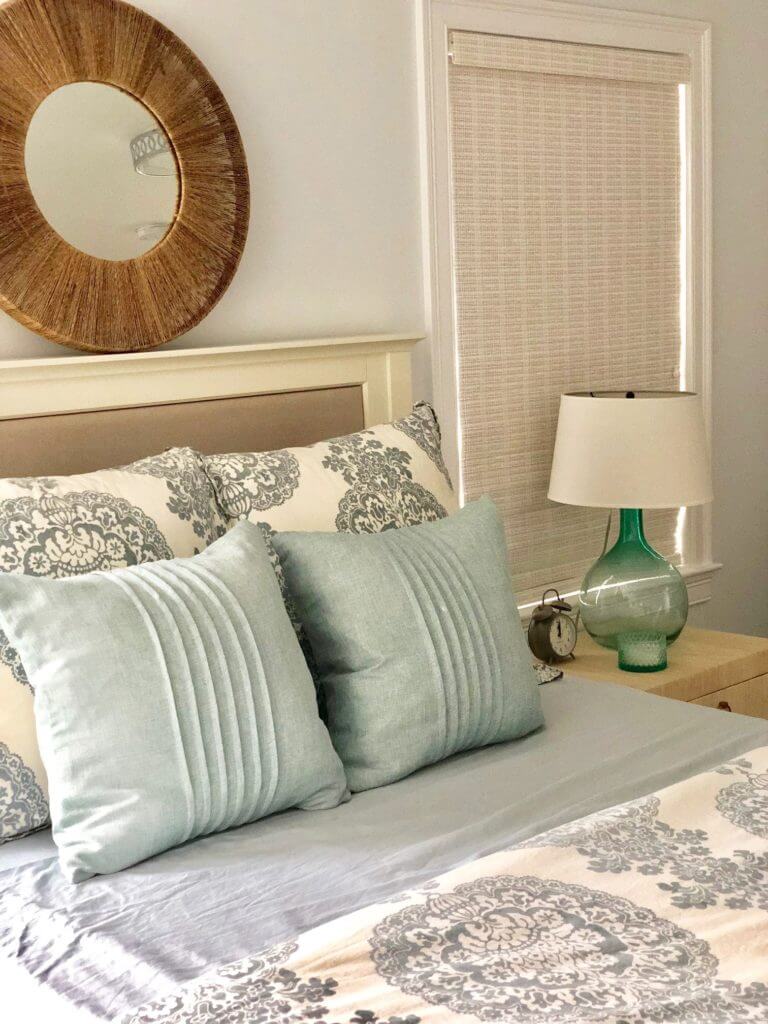 After spending a much needed long weekend in the warm sun, I am feeling in full Spring mode! Maybe it's due to the fact the we were just at the beach or that we were surrounded by bright, coastal decor but I am having a serious itch to update our home for the season. It's funny – no matter what stores I am looking at or what items I am searching for, my eye tends to gravitate toward whites, blues and pinks with a little yellow, green and coral thrown in. It's not secret that I am a neutral interior decor lover but I think that light blues and light blushes can play into this color scheme so easily. Then add in some natural elements and some textured pieces – boom, updated for Spring! Here are a few great pieces that are new to most retailers – quick, shop them before they sell out!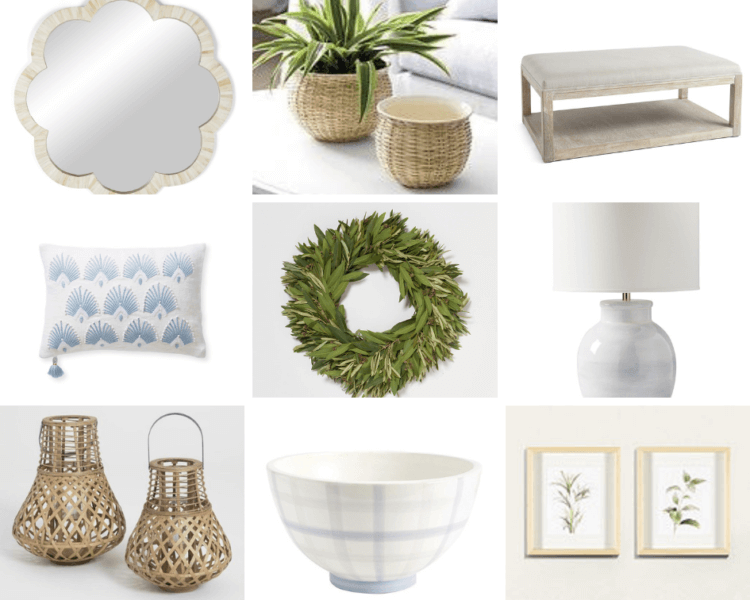 A trend I'm not yet sick of – a bone inlay mirror… beautiful for any entry way.
This wicker pot set would be so cute on an outdoor table or a porch!
This cushioned coffee table is a great alternative to an ottoman style table. I really love the whitewash look!
Obsessed with this white & blue throw pillow (also comes in a pretty orange!)
I love seeing a greenery wreath (also love this) on a front door. I think I'll snag this one up for the season!
The most beautiful table lamp, perfect for a neutral guest bedroom!
A set of these natural fiber lanterns are ideal for any porch!
Okay I am for sure picking up a set of these check bowls for entertaining.
This framed leaf art is dainty, simple and classic.
What's on your Spring shopping list for the home?!