Believe it or not, I have never hosted Thanksgiving dinner. Over the years I have either been with family or with friends or with in-laws. I hope that one day once we have a suitable dining space of our own we will be able to host for our families. I've always been of the mindset "the more the merrier" with Thanksgiving, so I dream about having a house full of family, friends, kids and pets. One day! Until then, I'll keep imaging that I am hosting and how I would decorate. I created two different designs – one moodier than the other but both somewhat neutral with hints of natural elements and a fun touch. See my two tablescapes below.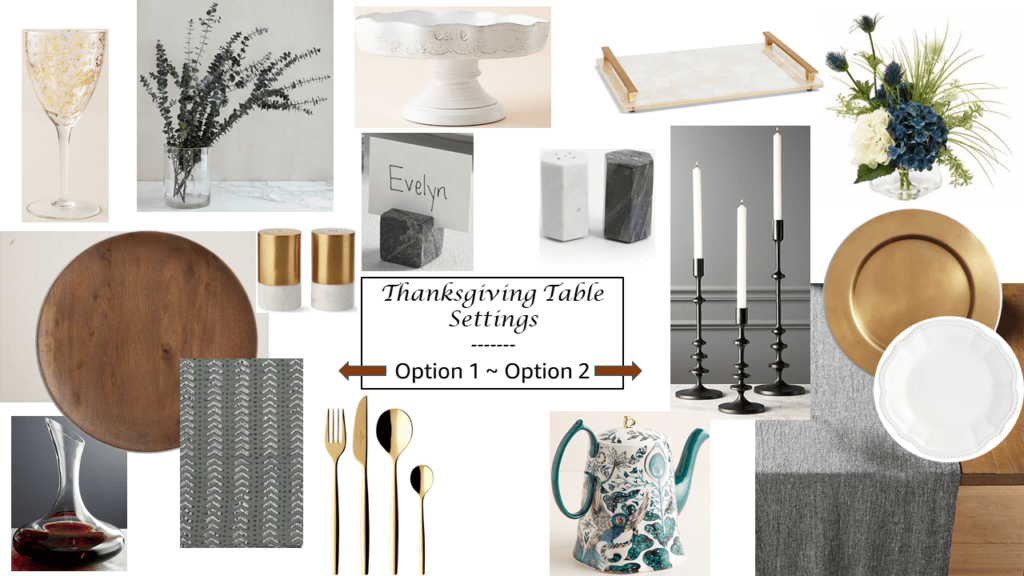 Place setting one: wood charger / dinner plate / gold cutlery / napkins / cake stand / marble name card holder / salt & pepper shaker / carafe / wine glasses
Place setting two: gold charger /table runner / dinner plate  / candle holders / teapot / white tray / salt & pepper shaker
Which tablescape option is your favorite?!