A few weeks back, I shared my first design plan option for the baby's nursery. Since we are waiting to find out the gender I want to keep the nursery neutral and buy pieces that can be used for any future babies as well. This past week, I was able to make some updates in the room to get started. We had the room painted Benjamin Moore Classic Gray (a deceiving name – it's really an off-white) and had a board & batten wall installed with a deep green paint. I'm debating whether or not to wallpaper the top half so I may get some furniture in prior to making that decision. I am still leaning towards the same crib & glider but now considering another dresser, light fixture and rug.
Here is the same room design with a couple different rug / wallpaper options: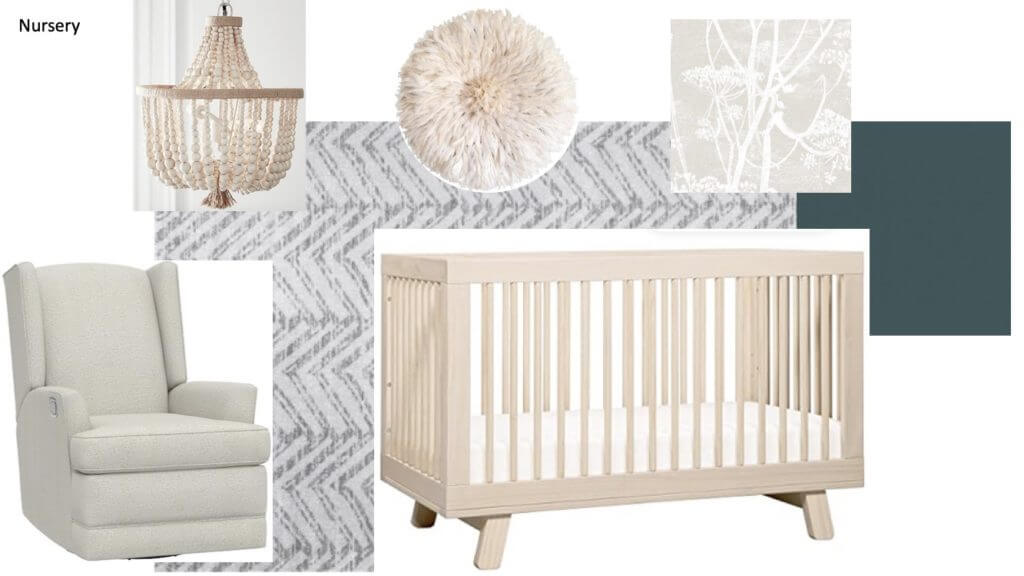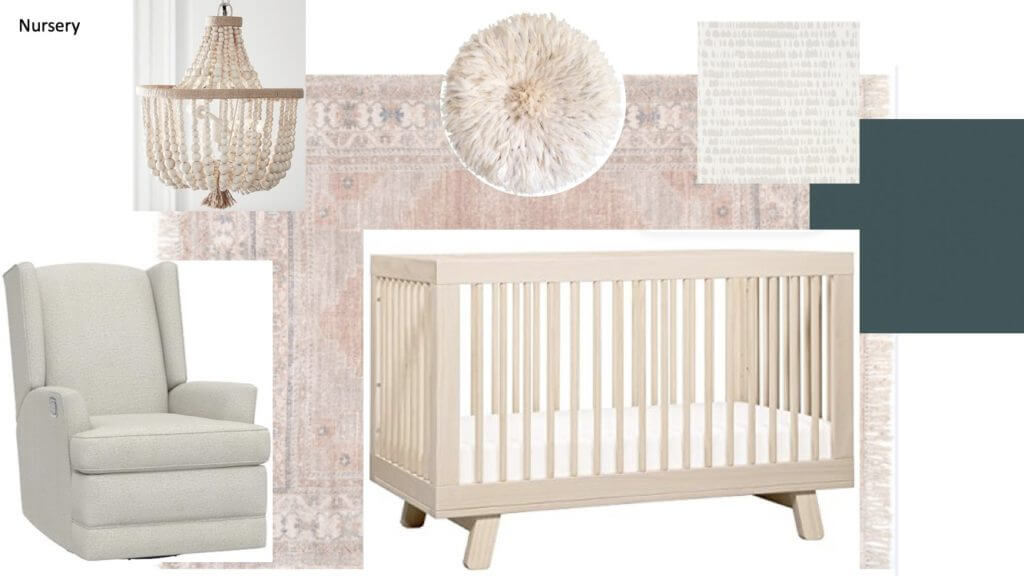 Which combo do you like better?
Looking back, here are some nursery designs I have created over the past few years: