I'm sure you knew this post was coming! I've designed nurseries for various friends and clients and it's fun to look back and see how my nursery style has changed over the years. That said, my taste has remained similar in the fact that I still love neutrals, classic pieces and a calm vibe with pops of color through art and plants. Here are some nursery designs I have created over the past few years:
Overall, I want a calm, serene space with versatile furniture pieces that can be repurposed in the future. We are not finding out the gender ahead of time; however, I am not an all blue or all pink kind of gal so I will keep it monochromatic with ivory, grey, white and light browns. You know that my husband and I love Africa so it's only natural that we incorporate a pop of animal into the space. Since we have another 4 months to go before baby arrives, I will likely change my mind a hundred times and share more nursery options. Below is my starting point, let's call this option #1: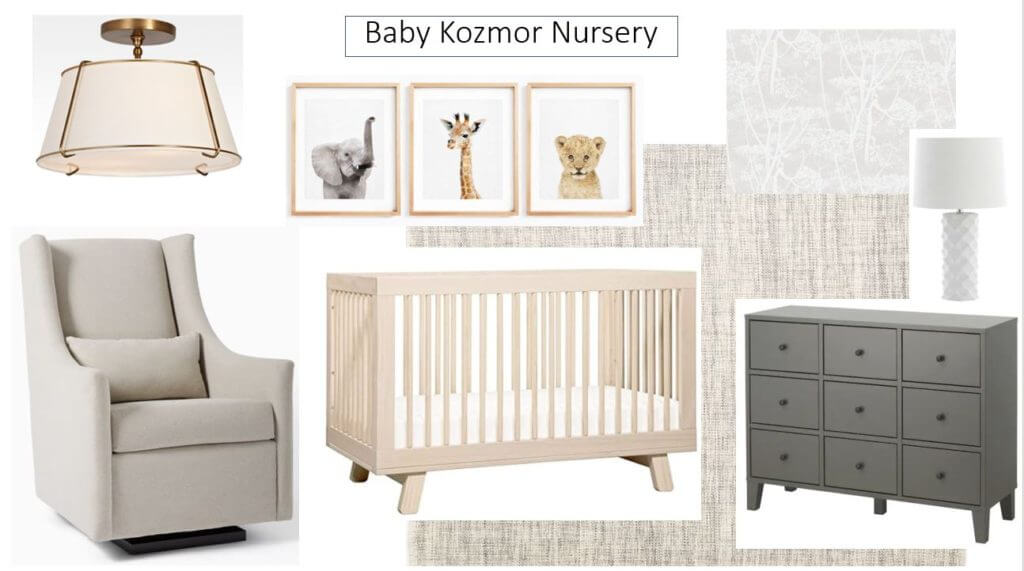 Sources: glider / semi-flush light / art / crib / dresser / lamp (I own; from Homegoods) / rug / wallpaper (I plan to use wainscoting or bead boarding on the bottom half of the wall and wallpaper the top).