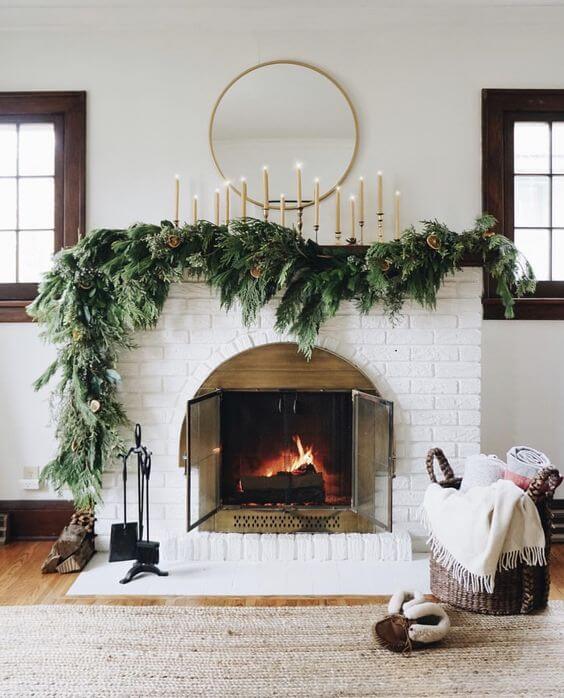 How gorgeous is this fireplace that is floating around Pinterest? Talk about holiday decor goals – bookmarking this for next year since we won't be in our new home by Christmas this year. Speaking of our new house, this weekend is the time we can finally start unpacking our 3 PODs and move in! We had new flooring installed and some current flooring refinished so we won't be able to lay rugs, furniture, etc for another week or two but I am excited to get boxes into the kitchen, bedrooms and garage. Given that I am 7.5 months pregnant and have been living out of 1 suitcase for the past 6+ weeks at my parents and/or in-laws house, mama is ready to get settled! I foresee a lot of unpacking, organizing and nesting on the horizon…
+ The most beautiful, classy tart for a fancy holiday dessert.
+ Debating between this gray rug and this blush rug for the nursery.
+ Also have my eye on this rug for our main guest bedroom.
+ Eager to make Monique's homemade cinnamon rolls – maybe on Christmas or New Years morning?
+ Chic. Colorful. Comfortable. Really digging this house.
+ Amazon's top 25 gifts, under $25.
+ I just snagged this outdoor set for part of our deck (on sale!). Now in search of an outdoor dining setup…
This Week on South End Style