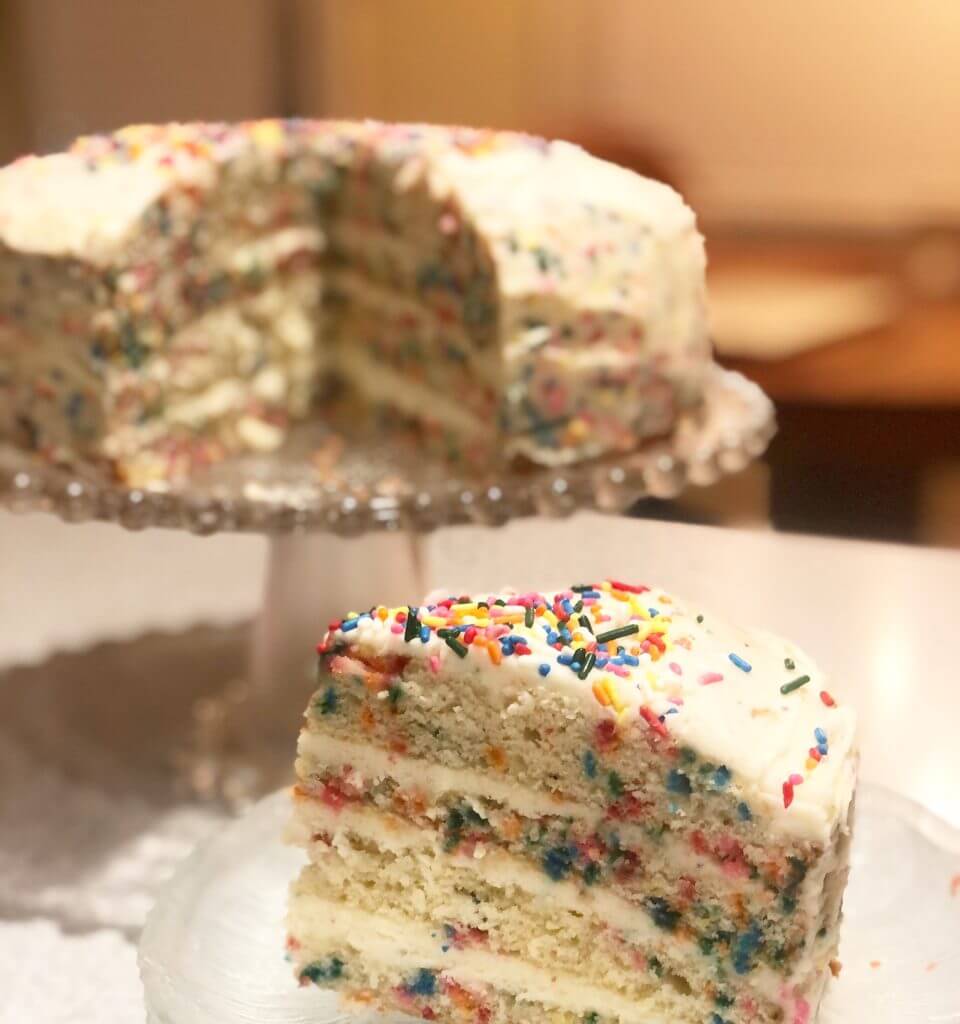 One more picture of the beautiful – and delicious – homemade funfetti birthday cake I baked for myself this week. My birthday was "meh" at best this year (thanks Covid) but whatever…I have so many other exciting things in the works that I'm trying to focus on them! This weekend will be spent home furniture shopping, dealing with the 1934890 sub-contractors we are working with and getting our move-in plan aligned. We have 3 PODs arriving (from 2 different cities) and are finalizing our paint, flooring, wallpaper, yard cleanup, gutter & more. So many moving parts! Hopefully I can sneak in a midday nap and a socially distant lunch with friends as well. Enjoy your weeknd!
+ Why consistency is key.
+ Debating between this Modern Wingback glider and this Graham glider – any recs?
+ How warm & cozy is Darius Rucker's Nashville home?
+ I'm loving this front door wreath (less expensive option here).
+ Need holiday cookie ideas? I have my eyes on sprinkle sandwich cookies, butterscotch cookies, honey hazelnut crisps and peanut butter blossoms.
+ A roundup of the top fitness holiday gifts.
+ In search of the perfect bed and I've narrowed it down to a farmhouse canopy, a tall upholstered and this classic combo. Which is your favorite?
This Week on South End Style