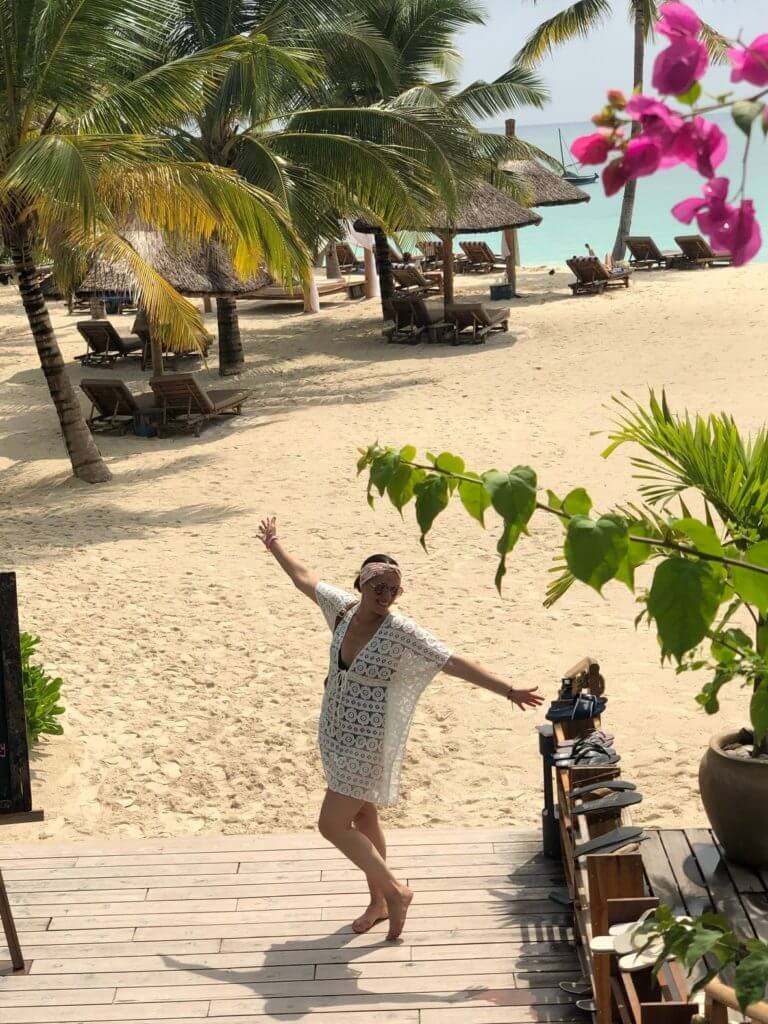 Today is my birthday! Here's me – pre pandemic, of course, in my happiest of happy places. In the warms sun, on a tropical beach, in Africa…ahhhh. What a dream!
Though this year's birthday looks much different, I wouldn't trade it for anything. Instead of being on a tropical vacation (as I tend to "treat myself" to each year as I take another trip around the sun), Terry and I are back in Atlanta, in my childhood home and staying with my parents for the month of December. My brother and sister-in-law are in town for the holiday month also and I don't think I have ever been with our entire family on my birthday. What a treat!
If the year of 2020 has taught me anything, it is to not take things for granted and to be truly grateful for what I have. Of course, I miss travel and exploring and visiting friends and going to concerts and dining out and sporting events, but those are all of life's luxuries. The icing on the cake, if you will. They will return and they will be as wonderful as ever. Birthdays, however, are not guaranteed. Spending them with family and loved ones is certainly not guaranteed. Our health and our livelihoods are never, ever guaranteed. How lucky am I that I am able to spend my birthday with my healthy, happy family? And some homemade funfetti cake, of course…
Over the past thirty-something years, I have been very blessed with the health of my loved ones, a wonderful core group of friends, a steady income and a pretty damn good life all around, if you ask me. These are beautiful pieces of my life that I am especially grateful for this year as I count my blessings and blow out my birthday candles. The past twelve months have given me the highest highs and the lowest lows. From a miscarriage to a lock-down quarantine to a nation of unrest, this year brought many challenges. But I came out stronger and I feel better than ever going into this next year of my life. I am mentally and emotionally strong, confident in my own skin and feeling secure in my life decisions – both professionally and personally. I know that the best is yet to come – a new baby, a new home and a new chapter!
Wishing all of my fellow Sagittarius gals a year of laughter, exploration and lots of love. Happy Birthday to you….and to me!